Local Firms Likely to Raise N200b from Debt Market in 2018—SEC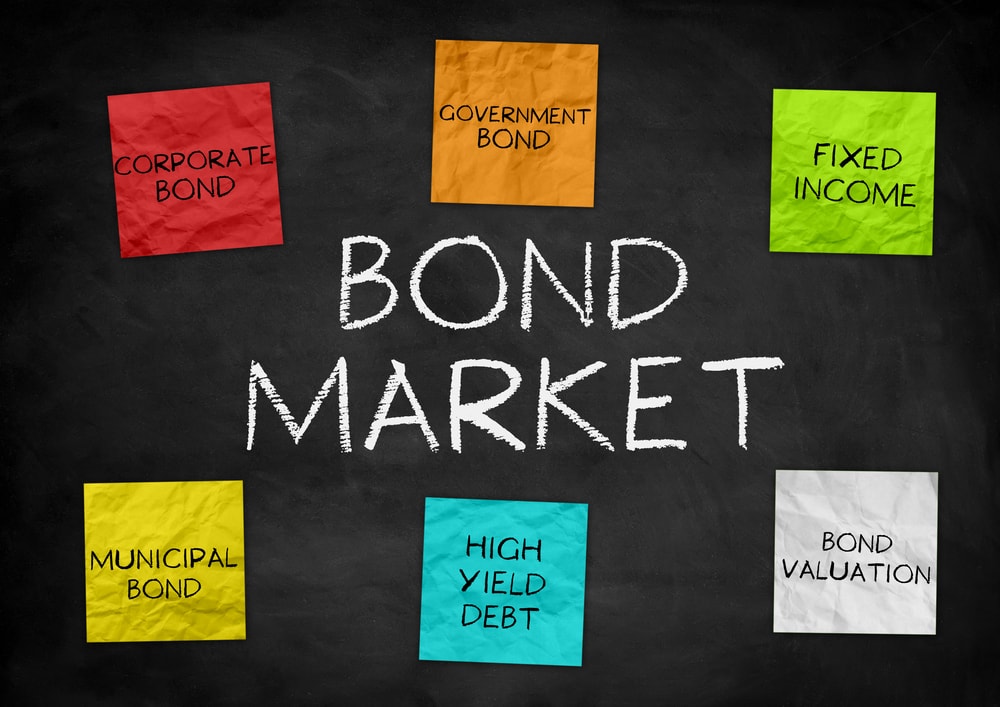 By Dipo Olowookere
The Securities and Exchange Commission (SEC) has hinted that companies listed on the Nigerian Stocks Exchange (NSE) may raise up to N200 billion from the debt market this year through the issuance of bonds.
If this is done, it would be an all-time high in the country. In 2016, a total of N103 billion was raised from the debt market, which remains Nigeria's all-time high.
The Nigerian economy fell into recession in the second quarter of 2016 due to drop in oil price in the global market and decline in output of crude oil in the country as a result of attacks on oil facilities in the Niger Delta region of Nigeria.
With the Africa's largest economy now out of recession, some companies are considering issuing bonds to expand their operations to increase their yields.
In an e-mailed response to Bloomberg, SEC said local firms could raise N200 billion ($554 million) of bonds in 2018, almost double the all-time high set two years ago.
It added that five companies have already submitted plans for debt sales totalling N60.5 billion.
For example, Sterling Bank Plc is planning to approach the market after it abandoned a N65 billion bond issuance in 2016 as a result of high cost of borrowing in the country, 16.5 percent for N7.9 billion debt.
But with things getting back in shape, the lender may consider reviving the bonds sale later this year.
"We're still watching the market closely and will only issue when rates moderate to acceptable levels.
"With the recent inflation data, we expect to see improvement in interest rates in the coming months," the Chief Executive Officer (CEO) of Sterling Bank, Mr Abubakar Suleiman, told Bloomberg.
Also, Managing Director of C&I Leasing, Mr Andrew Otike-Odibi, stated that, "The macro-economy is encouraging now," giving companies the boost to mull the issuance of bonds to raise capital.
According to the CEO of Coronation Merchant Bank, Mr Abubakar Jimoh, the Nigerian bond market is big enough "to accommodate the size of the offers" expected this year.
He said there is "very massive" demand from local pension, insurance and asset-management companies as well as foreign investors for Nigerian assets.
"Owing to the recent strong liquidity in the market, largely driven by the reduction in domestic borrowing and the consequent downward trend in rates, we expect to see an increase in corporate bond issuance in 2018," Mr Jimoh said.
He disclosed that Coronation Merchant Bank plans to raise short-term loans to fund trade deals between companies, while the bonds will help meet customers' project-finance needs.
Investors Count N11.92bn Loss in One Week at NASD Exchange
By Adedapo Adesanya
Investors at the NASD Over-the-Counter (OTC) Securities Exchange lost N11.92 billion in value last week, marred by losses recorded by a few market bellwethers.
As a result, the total value of unlisted securities on the exchange reduced to N500.32 billion from the previous week's N512.24 billion.
In the same vein, the NASD Security Index went down by 2.33 per cent or 16.61 points to close the week at 697.3 points as against 713.91 points of the preceding week.
It was observed that Niger Delta Exploration and Production (NDEP) Plc and Central Securities Clearing System (CSCS) Plc were largely responsible for the bearish outcome seen in the ninth trading week of this year on NASD.
The share price of NDEP depreciated by 7.8 per cent to settle at N270.00 per unit in contrast to the previous N292.82 per unit, while CSCS Plc lost 4.7 per cent to close at N15.72 per share versus N16.50 it ended a week earlier.
Despite the poor performance of the market last week, two companies recorded growth in their equity prices.
Friesland Campina WAMCO Plc gained 0.8 per cent to trade at N120.34 in contrast to the previous N119.43, while Acorn Petroleum Plc appreciated by 6.3 per cent to 17 kobo from 16 kobo.
On the activity chart, there was a 106.1 per cent increase in the trading value to N65.2 million from N31.6 million. The trading volume also rose in the week by 561.6 per cent to 2,449,670 units from 370,270 units, while the number of deals appreciated by 34.6 per cent to 35 deals from the previous week's 26 deals.
Acorn Petroleum Plc was the most traded securities by volume with 1.1 million units. It was followed by Industrial and General Insurance (IGI) Plc (611,050 units);  FrieslandCampina WAMCO Plc (509,904 units); Food Concepts Plc (125,000 units) and CSCS Plc (81,650 units).
However, Friesland Campina was the most active by value with N61.4 million; NDEP Plc trailed with N2.2 million; CSCS Plc with N1.3 million; Acorn Petroleum Plc with N188,496, and Food Concepts Plc with N100,000.
On a year-to-date basis, investors have traded 26.7 million units worth N667.2 million in 275 deals.