Milost Terminates $1b Deal with Unity Bank, Plans $500m Lawsuit
**Explains How Deal Started
By Modupe Gbadeyanka
American equity firm, Milost Global Inc, has terminated its deal with Unity Bank Plc after a media report in Nigeria claimed the transaction was fraudulent.
The New York-based private equity firm lamented that its effort to help grow the Nigerian economy through genuine investment were rubbished by those who were bent on tarnishing its image in the Africa's largest economy.
However, the firm, in a statement issued on Monday afternoon, said despite this, it would continue to do business in Nigeria.
Kim Freeman, Managing Partner & CEO of Milost, stated that, "Milost will continue to do business in Nigeria despite any negative publicity and this will ultimately benefit Nigeria and Africa."
Also, Senior Partner & CIO of Milost, Solly Asibey, stated that, "We will not be deterred by media attacks that are baseless and unfounded. Our funding objectives for the Nigerian market remains solid and unwavering."
Explaining how its transactions with Unity Bank started, the firm said in the statement that, "On August 7, 2017 Milost Global Inc received a request for a call with the CEO and CFO of Unity Bank PLC.
"On the call, Unity Bank expressed its interest in working with Milost Global Inc as its funding partner for its growth plans in Nigeria.
"Following the call, a desk top due diligence was conducted by Milost to its satisfaction. On September 4, 2017 a $1 billion financing term sheet was fully executed by both Milost and Unity Bank.
"The facility, a combo of equity and debt, was provided on the exciting understanding that Unity Bank would delist on the Nigerian Stock Exchange and move its listing to the USA. The signed term sheet was approved by the board of Unity Bank.
"On Monday, October 23, 2017 at 11:05 EST, Milost Global Inc was visited by Mrs Oluwatomi Somefun, the CEO of Unity Bank PLC, at its New York Offices. The meeting was scheduled for 11:00am EST and it went ahead as planned. The meeting was attended by Milost Global Inc analysts and the Chairman, Mr Egerton Forster.
"At the meeting, she explained the need for capital funding at the bank and also their expansion plans. It was then agreed that Milost Global Inc would start further due diligence on Unity Bank PLC.
"Further due diligence process started on the same week on the instruction of the Chairman of Milost Global Inc, Egerton Forster. Further due diligence was satisfactory and Milost issued a binding commitment agreement to Unity Bank which was approved by the board of Unity Bank and executed by both parties on November 14, 2017.
"It is normal practice for all the publicly quoted companies which we fund to notify the market regulator on signature of the commitment letter since it has material effect to the stock; however, Unity Bank did not. Milost assumed that this did not happen because Unity had agreed to move its listing to the USA.
"To the surprise of Milost, a story broke on Bloomberg about the transaction and all the contents contained therein were true in their entirety. Bloomberg tried to reach us by email but we didn't respond as we don't usually entertain journalists.
"The Bloomberg article was very factual except for that Milost was to acquire 30% of the bank, whereas in reality Milost was to take a controlling 60% of the bank at closing, in a transaction that would retain the same board members and the same management for continuity of operations.
"Soon after the story broke, Milost started receiving threatening emails from a gentleman who says he is politically connected to the powers that could shut Milost out of Nigeria if Milost didn't terminate the Unity Bank transaction.
"The said individual was very well informed about our dealings with Unity Bank such that he knew the audit group Milost had hired to carry out the final due diligence.
"He told Milost to tell the board of Unity Bank that the audit firm had instructed Milost that Unity Bank was a bad investment, failing which he would unleash the media on Milost using among other things accusations that would cause the government to send Milost packing.
"These threatening emails were shared with the CEO of Unity Bank and the then CFO Ebenezer Kawole.
"Following these emails, negative articles by Business Day Nigeria started appearing accusing Milost of operating a pump and dump operation. At that point, Milost realized that the original threats had begun to materialize, because after that first Business Day article on its alleged pump and dump, another email was received confirming that it's the work of the blackmailer.
"Last week, Unity Bank issued a false statement which denied signing a binding commitment agreement, disputing a factual and founded Bloomberg article that initially reported on the transaction.
"Today, we woke up to yet another article that claims Milost Global Inc was involved in a case with Securities and Exchange Commission because of a failed transaction and a filed law suit against Milost Advisors which sold a company to Alex MacGregor.
"Milost Global Inc wishes to clarify this due to the repeated unprofessional conduct of Business Day Nigeria and its incompetent journalists who are failing to verify facts and communicate with all sides before print and this has led Milost to take legal action against Business Day Nigeria and their journalists Iheanyi Nwachukwu and Lolade Akinmurele. Milost Global Inc will be filing a $500 million lawsuit against the three before the end of the week.
"For the record, Milost did not violate any of the SEC regulations in the US, instead, Milost was sued by Alex MacGregor as he claimed he had paid, a Milost Global Inc former sister company, Milost Advisors LLC which was dissolved in 2016.
"Mr MacGregor filed a claim stating that he paid to acquire a shell company from Milost Advisors LLC but he did not receive the shares. Whereas the truth is that Mr MacGregor did receive the stock certificate and the transaction was filed with the SEC on May 11, 2017: see the link http://pdf.secdatabase.com/436/0001617819-17-000007.pdf and this proves that Business Day and its journalists are being used by the Unity Bank shareholder that has been threatening to tarnish Milost's image if the Unity Bank transaction went through.
"Alex MacGregor filed his lawsuit on September 1, 2017, five months after the stock had been issued to him as the stock was issued to him on May 11, 2017.
"Milost Global Inc has analysed all its facts on the table and decided to terminate the Unity Bank transaction and the termination letter was sent to the bank this morning.
"Milost Global Inc wishes to reaffirm its interest in the Nigerian market and to also state that it will soon be releasing the first and second drawdowns to Japaul Oil & Maritime Services PLC to the total of $21 million in a combo of equity and debt.
"Another first and second draw down proceeds of $10 will be released to Resort Savings & Loans PLC; the funds will be released to both company within the month of April.
"Milost Global Inc also states on the record that it has hired one of Nigeria's finest law firms to represent it in the lawsuit against Business day and its two journalists.
"Business Day has failed to report facts and instead focused on fake news. All the articles written by Business Day about Milost Global Inc have been negative and vindictive which shows that Milost is under attack in Nigeria.
"Milost wishes to state that it will fight tooth and nail to ensure that this kind of behaviour doesn't affect other investors that wish to help grow the Nigerian and West African economies at large. This nonsensical behaviour by Business Day, being used by forces that seek to suck the life blood out of progress in Nigeria, ends here. Milost Global Inc will be the last investor to be treated like this in Nigeria."
Geregu Power Listing Will Attract Other Electricity Firms to Stock Exchange—Mahmood
By Dipo Olowookere
The chairman of the Nigerian Exchange (NGX) Limited, Mr Abubakar Mahmood, has described the listing of the shares of Geregu Power Plc on the platform as a good development as it will attract other electricity firms to the stock market.
On Wednesday, October 5, 2022, Geregu Power listed its stocks on the bourse, increasing the market capitalisation of the exchange by N250 billion following the listing by introduction of 2.5 billion ordinary shares at N100 per unit.
Business Post gathered that the NGX placed Geregu Power under the Utilities sector and Electric Power Generation sub-sector, with the trading symbol GEREGU.
The Geregu Power listing today made the company the first power generation company (GenCo) in Nigeria to be listed on the NGX main board, a listing segment for well-established companies with demonstrable records of accomplishments.
"We are particularly pleased that Geregu Power has joined the prestigious group of companies listed on our main board, which will differentiate it as a professionally run power company with high standards, having met NGX's listing criteria.
"The main board listing is a sign of commitment to strong corporate governance, excellence, professionalism, service delivery efficiency, and increased returns to shareholders.
"We expect that the Geregu Power listing will encourage other power generation and distribution companies to list their shares on the exchange, thereby opening the sector up to cheaper, long-term capital that will boost infrastructural development and value creation," Mr Mahmood said in his speech to welcome the new company on board.
On his part, the Chief Executive Officer of NGX, Mr Temi Popoola, described the listing of Geregu Power as "a promising development in the country's power sector."
"We are delighted to welcome Geregu Power Plc to the exchange. Having Geregu listed in our market proves NGX's commitment to building a robust and inclusive market and creating avenues for sustainable investment.
"This listing will enhance liquidity for Geregu, increase its visibility among global investors, elevate its value and boost transparency, as our marketplace is a sterling platform for raising capital and enabling sustainable growth for national development.
"As a listing platform of choice, we are committed to working with companies at various stages of growth to explore the different opportunities in the capital market to meet their business objectives," Mr Popoola added.
The chairman of Geregu Power, Mr Femi Otedola, stated that, "The listing of the company was the actualisation of a vision to bring world-class standards in governance, sustainability, and business processes to the company and the Nigerian electricity sector."
He added that "listing on the exchange's main board will ensure that the long-term growth of the company is assured and its benefits will be passed on to our esteemed shareholders."
Agusto Forecasts Nigeria's Pension Assets to Grow to N14.8trn Amid Headwinds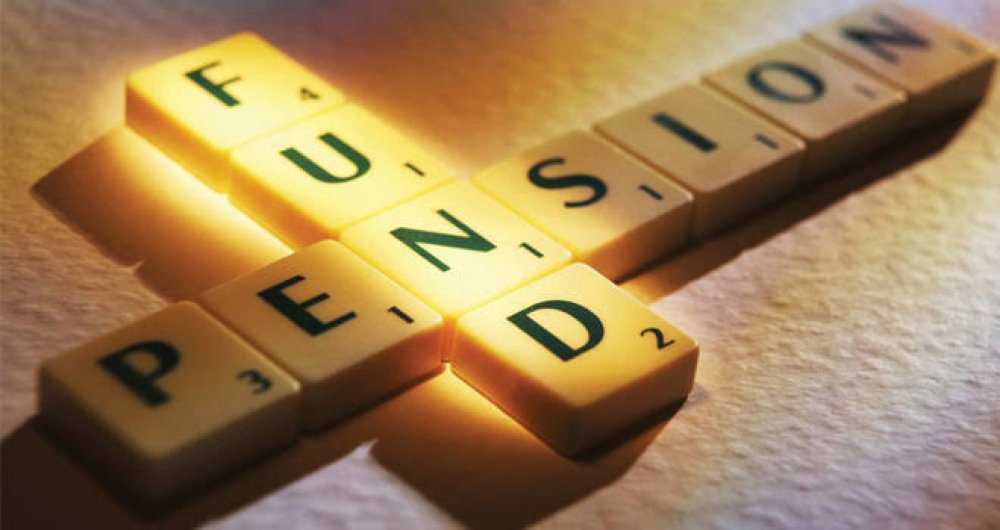 By Adedapo Adesanya
Global research firm, Agusto & Co, has forecast that Nigeria's pension assets will reach N14.8 trillion by the end of 2022.
This is as unpaid pension obligations by some employers, enrolees' apathy toward the transfer of Pension Fund Administrators (PFAs), and the ability of industry operators to protect the value of pension funds in the face of deteriorating macroeconomic conditions, particularly a weakening exchange rate and soaring inflation, are at the heart of the industry's current problems.
Agusto noted that in the last decade, the 628 per cent surge in the size of pension fund assets to N14.27 trillion is indicative of the industry's growth and evolution following legislative support provided by the Pension Reform Act (PRA) 2004 and the amendment in 2014.
However, the rising rates of emigration and unemployment in the last five years have slowed down the growth rate in pension contributions. If individuals who fall within these groups, who are eligible to access a 25 per cent lump sum of their pension assets, exercise the withdrawal option, it could cause the growth of assets under management (AuM) to stagnate.
The 3 per cent decline in the industry's annual contribution remitted to the RSAs in 2021 underlines this growing threat and National Pension Commission (PenCom) approval to use 25 per cent of the amount of a pension contributor's Retirement Savings Account (RSA) to pay for an equity contribution for a mortgage may lead to a decline in pension AuM in the medium term.
The research firm noted that low yield in investible outlets amid a 17-year high headline inflation rate of 20.52 per cent will lead to a contraction in the real value of AuM over time and implies that pension fund contributors could be worse off in retirement.
It was noted that this would renew interest in diversifying investments into foreign-denominated securities to improve returns and preserve value but warned that the prohibition on PFAs from acquiring foreign currencies directly through official channels might hinder this.
However, Agusto & Co. expects the pension sector to remain robust, given the industry's strategic importance to the Nigerian economy and the need to align the Nigerian pension scheme more closely with international standards in the near term.
Agusto & Co. also estimates that growth in pension assets will slow from a five-year average of 19 per cent to around 10 per cent in 2022 due to a combination of a muted interest rate environment and a slowdown in the rate of contributions which has been impacted by mass emigration and high unemployment.
NASD OTC Down as FrieslandCampina Loses 3.85%
By Adedapo Adesanya
FrieslandCampina Wamco Nigeria Plc dragged the NASD Over-the-Counter (OTC) Securities Exchange down by 0.6 per cent on Tuesday, October 4, after its share price fell by N3.00 or 3.85 per cent to N75.00 per unit from N78.00 per unit.
It was the resumption of trading activities on the NASD OTC exchange yesterday after the public holiday declared on Monday to mark Nigeria's 62nd year of independence.
The loss posted by the leading diary company in Nigeria reduced the NASD unlisted securities index (NSI) by 4.45 points yesterday to 731.34 points from 735.79 points.
Equally, the market capitalisation of the bourse diminished by N5.85 billion to wrap the day at N962.75 billion compared with the preceding session's N968.60 billion.
Yesterday, the unlisted securities market finished without a price gainer.
It was observed that the volume of transactions depreciated on Tuesday by 72.2 per cent as investors only traded a total of 29,331 units of shares in contrast to the 105,440 units of shares transacted last Friday.
However, the value of the stocks bought and sold by investors jumped by 37.6 per cent to N2.2 million from the previous session's N1.6 million, while the number of deals executed by traders went down by 33.3 per cent as only four deals were carried out yesterday compared with the six deals completed in the previous session.
When the market ended for the day, AG Mortgage Bank Plc was the most traded stock by volume on a year-to-date basis with 2.3 billion units valued at N1.2 billion, Central Securities Clearing System (CSCS) Plc was in second place with 687.6 million units worth N14.3 billion, and Mixta Real Estate Plc was in third place with 178.1 million units valued at N313.4 million.
In the same vein, CSCS Plc finished the day as the most traded stock by value (year-to-date) with 687.6 million units worth N14.3 billion, VFD Group Plc was in second place with 27.7 million units valued at N7.4 billion, and FrieslandCampina closed in place for trading 14.3 million units valued at N1.7 billion.
Latest News on Business Post