Mutual Fund Assets Down 15% to N223b in 2016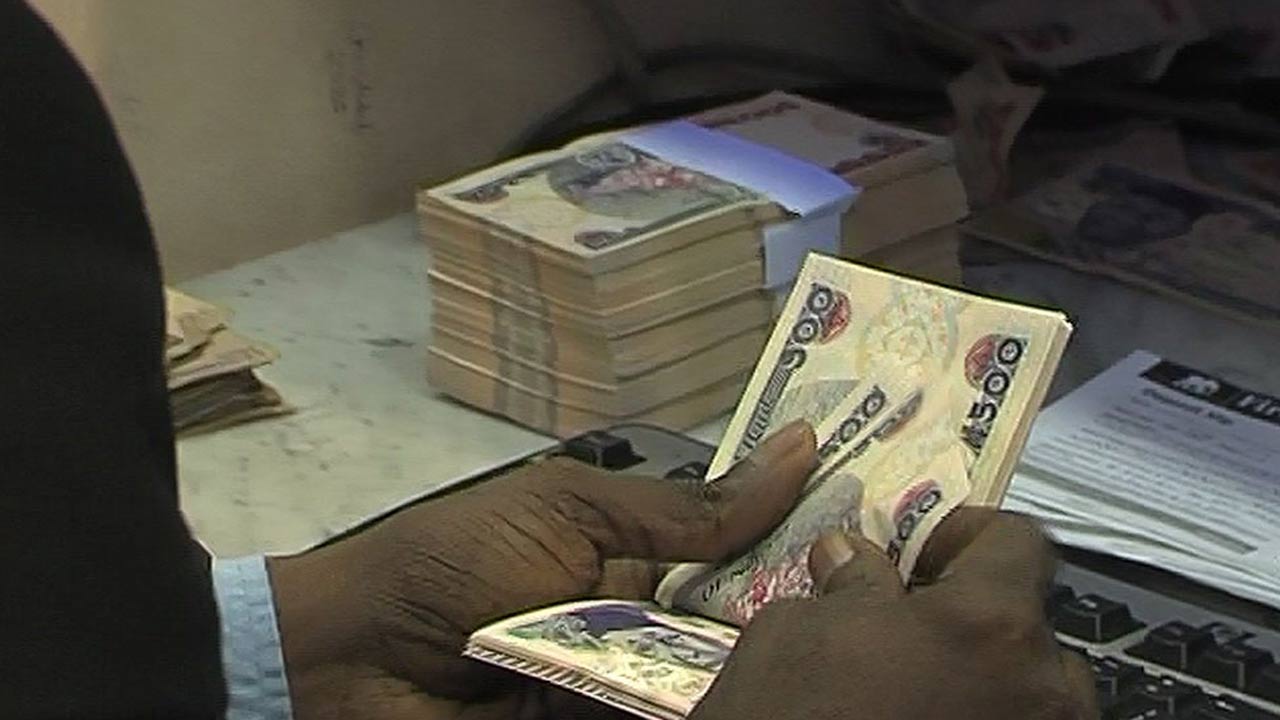 By Quantitative Financial Analytics
Nigeria's mutual funds' asset under management (AUM) took some beating in 2016, going down by about a whopping N40 billion, per data released by the Security and Exchange Commission (SEC) and analysed by Quantitative Financial Analytics.
The analysis reveals that the decrease in assets was due to cash outflows as the mutual funds collectively made gains of about N2.3 billion in the year under review.
The asset under management as at December 31, 2015 was N264 billion but by the same period in 2016, it has fallen to N224 billion.
Our cautionary analysis indicates that there was an estimated outflow of N141 billion and inflow of N99 billion in 2016.
The fund sector mostly hit by the outflow is the money market fund category which shed about N108 billion only to receive about N67 billions of inflows within the year.
The situation could have been worse if not for the additional 10 or more new mutual funds that got added to the stock in 2016.
This trend is a total opposite of 2015 when money market funds generated about N93 billions of inflows but only N10 billion worth of outflows, resulting in a 143 percent growth in Asset.
It is not surprising that money market funds lost so much of their assets to redemptions. The major reason could be the continued increase in interest rate which makes treasury bill and bond yields much more than what money market funds could offer.
Apart from Arm Money Market Fund and Stanbic IBTC Money Market fund that offer yields in the 17 percent range, the rest offer something in the 15 percent range, a far cry from the yields on bonds and Treasury bills.
Again, the evolution and preponderance of commercial papers in the Nigerian market is taking a toll on money market funds as such papers with their high yield are now competing with money market mutual funds for investible cash.
A major concern is that money market mutual funds are the heart and soul of the Nigerian mutual funds industry because they represent about 49% of the total mutual funds' assets.
It is therefore a concern that whatever happens to money market mutual funds by way of massive redemptions will directly have an impact on the entire industry.
While the high interest rate environment may be good for some, may be to compensate for and manage inflation, it does not seem to be working for the mutual fund industry.
Contacts: info@mutualfundsnigeria.com
New FX Policy Will Cut Cost Burden of Remitting Funds—CBN
By Dipo Olowookere
The Central Bank of Nigeria (CBN) has explained the reason it came up with a new foreign exchange (FX) policy on diaspora remittances.
On Saturday, the apex bank, under the leadership of Mr Godwin Emefiele, announced a new forex promo tagged CBN Naira 4 Dollar Scheme, an incentive for senders and recipients of International Money Transfers.
The campaign, which will last for two months from March 8 to May 8, 2021, will enable "all recipients of diaspora remittances through CBN licensed IMTOs [to] be paid N5 for every $1 received as remittances inflow."
After the circular was issued, the central bank explained the reason behind the policy, noting that it was to make it possible for Nigeria to tap into the booming remittances industry.
The apex bank said a forecast by PwC suggests that Nigeria's remittance flows could reach $34.89 billion by 2023 and to meet this target, there must be channels put in place.
"This can only be accomplished if remittance infrastructure improves and if the right policies are put in place," the central bank explained in a separate post.
It further said this new policy was also in line "with the global trend [as] Nigeria aspires to ensure that remittance flows and diaspora investments become a significant source of external financing."
The apex bank expressed optimism that the rebate of N5 for every $1 of fund remitted to Nigeria "will help to make the process of sending remittance through formal bank channels cheaper and more convenient for Nigerians in the diaspora."
It also noted that the "new FX policy will create an easier, more flexible, and more transparent, system of remittance administration, it will greatly enhance the benefits of diaspora remittances in supporting investments and growth in Nigeria."
"[The] policy on the administration of remittance flows is aimed at increasing the transparency of remittance inflows, reducing rent-seeking activities, and providing Nigerians in the diaspora with cheaper and more convenient ways of sending remittances to Nigeria," it added.
Concluding, the CBN said, "The use of reimbursements of remittance fees has been critical in supporting improved inflow of remittances to countries in South Asia and in improving their balance of payments position following the COVID-19 pandemic."
Business Post reports that since the new policy was announced yesterday, some economists have suggested that the apex bank was in desperate need of Dollars.
In recent time, the price of crude oil, Nigeria's main source of FX earnings, has been on the rise, trading close to $70 per barrel at the global market.
In the 2021 budget signed into law by President Muhammadu Buhari in December 2020, the crude oil benchmark price was $40 per barrel, implying that Nigeria is earning more than it projected.
However, instead of the nation's external reserves to rise as a result of more FX inflows from oil sales, the account balance is shrinking. The FX reserves currently stand at $34.9 billion as against $35.1 billion on February 26, 2021.