Mutual Fund Assets Down 15% to N223b in 2016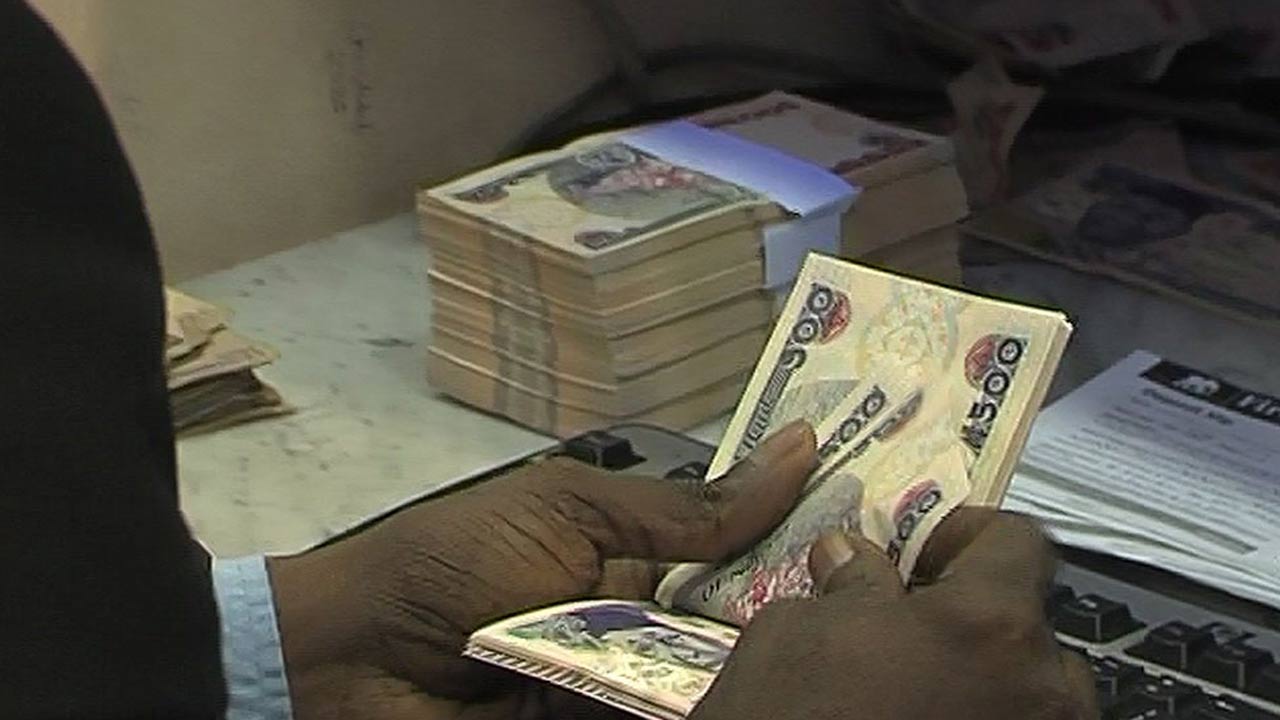 By Quantitative Financial Analytics
Nigeria's mutual funds' asset under management (AUM) took some beating in 2016, going down by about a whopping N40 billion, per data released by the Security and Exchange Commission (SEC) and analysed by Quantitative Financial Analytics.
The analysis reveals that the decrease in assets was due to cash outflows as the mutual funds collectively made gains of about N2.3 billion in the year under review.
The asset under management as at December 31, 2015 was N264 billion but by the same period in 2016, it has fallen to N224 billion.
Our cautionary analysis indicates that there was an estimated outflow of N141 billion and inflow of N99 billion in 2016.
The fund sector mostly hit by the outflow is the money market fund category which shed about N108 billion only to receive about N67 billions of inflows within the year.
The situation could have been worse if not for the additional 10 or more new mutual funds that got added to the stock in 2016.
This trend is a total opposite of 2015 when money market funds generated about N93 billions of inflows but only N10 billion worth of outflows, resulting in a 143 percent growth in Asset.
It is not surprising that money market funds lost so much of their assets to redemptions. The major reason could be the continued increase in interest rate which makes treasury bill and bond yields much more than what money market funds could offer.
Apart from Arm Money Market Fund and Stanbic IBTC Money Market fund that offer yields in the 17 percent range, the rest offer something in the 15 percent range, a far cry from the yields on bonds and Treasury bills.
Again, the evolution and preponderance of commercial papers in the Nigerian market is taking a toll on money market funds as such papers with their high yield are now competing with money market mutual funds for investible cash.
A major concern is that money market mutual funds are the heart and soul of the Nigerian mutual funds industry because they represent about 49% of the total mutual funds' assets.
It is therefore a concern that whatever happens to money market mutual funds by way of massive redemptions will directly have an impact on the entire industry.
While the high interest rate environment may be good for some, may be to compensate for and manage inflation, it does not seem to be working for the mutual fund industry.
Contacts: info@mutualfundsnigeria.com
BUA Cement, Nigerian Breweries, Others Drive Stock Market's 0.06% Loss
By Dipo Olowookere
The Nigerian Exchange (NGX) Limited recorded a 0.06 per cent loss on Friday as a result of the selling pressure on some blue-chip stocks at the bourse.
It was observed that the decline was mainly driven by the poor performances of financial and industrial goods shares during the trading session.
Data obtained by Business Post showed that the insurance space lost 1.01 per cent, the industrial goods counter depreciated by 0.66 per cent, the banking sector declined by 0.25 per cent, and the consumer goods category shed 0.21 per cent, while the energy index remained flat.
Consequently, the All-Share Index (ASI) moderated by 31.55 points to 54,892.53 points from 54,924.08 points, and the market capitalisation went down by N18 billion to N29.903 trillion from N29.921 trillion.
A total of 137.6 million shares valued at N3.9 billion exchanged hands in 2,912 deals on the last trading session of the week compared with the 117.9 million shares worth N1.4 billion traded in the preceding session in 2,575 deals, representing an improvement in the trading volume, value and the number of deals by 16.71 per cent, 178.57 per cent, and 13.09 per cent, respectively.
Fidelity Bank closed the session as the most traded equity after it sold 21.5 million units and was trailed by GTCO, which sold 14.9 million units. Neimeth traded 14.0 million shares, UBA exchanged 12.8 million equities, and Transcorp traded 8.9 million stocks.
Investor sentiment was slightly strong yesterday as the market breadth was positive with 13 price gainers and 11 price losers led by AIICO Insurance, which fell by 5.00 per cent to 57 Kobo.
Linkage Assurance depleted by 4.76 per cent to 40 Kobo, Coronation Insurance went down by 4.76 per cent to 40 Kobo, International Breweries depreciated by 2.25 per cent to N4.35, and Transcorp lost 2.19 per cent to trade at N1.34.
On the flip side, NPF Microfinance gained 6.94 per cent to finish at N1.85, Geregu Power appreciated by 6.25 per cent to N323.00, Lasaco Assurance rose by 5.00 per cent to N1.05, Chams grew by 4.17 per cent to 25 Kobo, and Japaul improved by 3.57 per cent to 29 Kobo.
Analysis of the market data indicated losses reported by BUA Cement (1.60 per cent), Nigerian Breweries (0.55 per cent), GTCO (0.25 per cent), and Zenith Bank (0.15 per cent) caused the downfall of the exchange on Friday.
Again, NASD OTC Exchange Valuation Crosses N1 trillion
By Adedapo Adesanya
The market capitalisation of the NASD Over-the-Counter (OTC) Securities Exchange recorded a 5.3 per cent appreciation at the final session for the week, Friday, March 24, to close at N1.01 trillion from N959.06 billion on Thursday.
Business Post reports that this is the second time the value of the NASD OTC exchange would cross the N1 trillion mark.
The first was when Access Bank Plc was admitted to the alternative stock exchange in March 2022 and about a year later, it again crossed the same mark after Purple Real Estate Income Plc joined the platform on Thursday and began trading the next day.
Meanwhile, the NASD Unlisted Securities Index (NSI) grew by 0.5 points or 0.07 per cent yesterday to wrap the session at 730.37 points compared with 729.87 points recorded in the previous session.
The day's single price gainer was Geo-Fluids Plc, which improved its value by 16 Kobo to close at N1.80 per share versus Thursday's closing price of N1.64 per share.
The volume of securities traded by investors depreciated on Friday by 67.3 per cent to 1.7 million units from 5.2 million units, the value of transactions slumped by 87.2 per cent to N3.1 million from N24.3 million, while the number of deals decreased by 78.6 per cent to three deals from the 14 deals carried out in the previous trading day.
Geo-Fluids Plc remained the most traded stock by volume on a year-to-date basis with 462.1 million units valued at N505.0 million, UBN Property Plc stood in second place with 365.8 units valued at N309.5 million, while IGI Plc was in third place with 71.1 million units valued at N5.1 million.
In terms of the most traded stock by value on a year-to-date basis, VFD Group Plc was on top of the chart for exchanging 7.3 million units worth N1.7 billion, followed by Geo-Fluids Plc with 462.1 million units valued at N505.0 million, and UBN Property Plc with 365.8 million units valued at N309.5 million.
Naira Appreciates at Official Market, Loses at Peer-to-Peer, Black Market
By Adedapo Adesanya
It was a mixed bag for the Naira at the foreign exchange (forex) market on Friday as its value closed stronger against the United States Dollar in the Investors and Exporters (I&E) side of the market but was weaker in the Peer-to-Peer (P2P) and the parallel market.
Data showed that the local currency gained 34 Kobo or 0.07 per cent against its American counterpart to trade at N461.33/$1 compared with the previous day's value of N461.67/$1.
It was observed that the Nigerian currency gained weight during the session despite being pressed by FX demand pressure, resulting in the sale of $241.38 million worth of forex at the close of transactions, $161.35 million or 66.8 per cent higher than the $80.03 million recorded in the preceding session.
In the P2P window, the domestic currency lost N1 against the US Dollar to settle at N756/$1, in contrast to the N755/$1 it was sold a day earlier.
In the same vein, the Naira depreciated against the greenback in the black market yesterday by N1 to close at N743/$1 compared with Thursday's closing rate of N742/$1.
However, in the interbank segment, the Nigerian Naira closed flat against the Pound Sterling and the Euro on Friday at N566.08/£1 and N497.72/€1, respectively.
In a related development, the digital currency market was in the red as most of the tokens tracked by Business Post depreciated in price, as the markets reacted to the latest Federal Reserve interest rate hike. The Fed opted to increase rates by 25 basis points (bps) as many had anticipated and signalled one more hike this year.
Bitcoin (BTC) slid by 3.0 per cent to $27,458.80, Ethereum (ETH) dropped 3.8 per cent to $1,745.28, Solana (SOL) lost 6.3 per cent to trade at $20.61, Litecoin (LTC) went down by 2.9 per cent to $92.64, Dogecoin (DOGE) shrank by 2.3 per cent to $0.0748, Cardano (ADA) declined by 2.2 per cent to $0.3586, and Binance Coin (BNB) went down by 1.1 per cent to trade at $323.15, while Ripple (XRP) appreciated by 2.2 per cent to $0.4465, with Binance USD (BUSD) and the US Dollar Tether (USDT) flat at $1.00 apiece.
Latest News on Business Post