NASD OTC Exchange Ends in Stalemate Thursday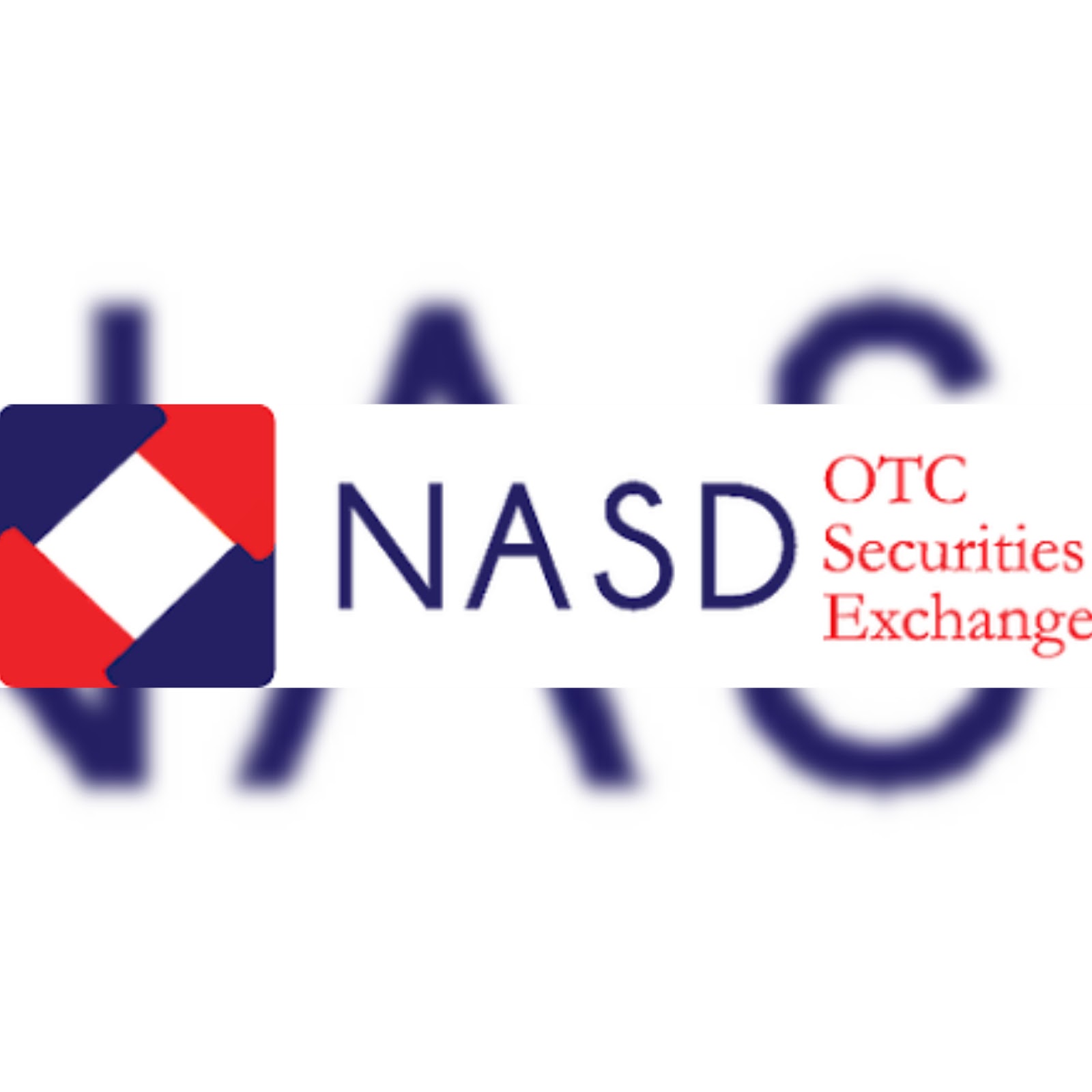 By Adedapo Adesanya
The NASD Over-the-Counter (OTC) Securities Exchange closed flat on Thursday in the midst of a significant decline in the level of participation.
During the trading session, the unlisted securities market recorded no price mover, while the key performance indicators remained unchanged when activities were rounded up.
Business Post reports that the market capitalisation of the NASD Exchange retained the previous value of N512.24 billion, while the NASD Unlisted Security Index (NSI) remained unchanged at 713.91 points.
The stalemate witnessed yesterday came a day after the market heaved a sigh of relief when it recorded its first growth in five straight sessions.
However, the gains could not be extended on Thursday as investors stayed back to watch the direction the market will swing, resulting in the 87.8 per cent decline in the volume of trades recorded yesterday.
At the close of transactions, investors traded a total of 4,998 units of securities in contrast to the 41,100 units of securities transacted at the midweek session.
Equally, the value of shares exchanged by the market participants depreciated by 84.6 per cent to N662,700 from N4.09 million recorded at the previous session.
Likewise, the total number of deals executed went down by 50 per cent as only two deals were performed at the exchange as against the four deals printed on Wednesday.
These deals were executed on FrieslandCampina WAMCO Nigeria Plc and Niger Delta Exploration and Production (NDEP) Plc.
UBN Property Plc topped the activity chart by the volume of trades on a year-to-date level with the sale of 15.5 million units of its shares valued at N16.8 billion. Central Securities Clearing Systems (CSCS) Plc was in second place with 4.7 million units worth N73.2 million, while FrieslandCampina held the third position with 2.3 million units worth N284.8 million.
But for the most traded stock by value on a year-to-date basis, FrieslandCampina was on top on Thursday for transacting 2.3 million units worth N284.8 million. NDEP Plc trailed with 604,249 units valued at N196 million, while CSCS has traded 4.7 million units worth N73.2 million.
Naira Sells N419.02/$ at Spot Market, N615/$ at P2P
By Adedapo Adesanya
The Naira appreciated by 0.31 per cent or N1.31 against the US Dollar at the Investors and Exporters (I&E) segment of the foreign exchange (forex) market on Friday, May 20.
At the spot market, the exchange rate of the Naira to the greenback closed at N419.02/$1 in contrast to the N420.33/$1 it was traded in the previous session.
However, at the Peer-to-Peer (P2P) window, the local currency depreciated by N1 against the American currency to trade at N616/$1 compared with the preceding day's exchange rate of N615/$1.
Equally, at the interbank segment of the market, the Naira depreciated against the British Pound Sterling by N2.15 to trade at N518.64/£1 versus the preceding session's N516.49/£1 and against the Euro, it slid by N1.75 to close the day at N439.23/€1 compared with N437.48/€1 of the previous day.
Meanwhile, at the cryptocurrency market, things continued to go awry for Luna backed TerraUSD (UST) as investors saw their money continually burn. The crisis-hit coin plunged further by 31.2 per cent to trade at $0.0584.
It was not a different story for other tokens tracked by Business Post yesterday, with Ripple (XRP) recording a 5.7 per cent loss to trade at $0.4094.
Solana (SOL) went down by 4.7 per cent to sell at $49.60, Bitcoin (BTC) recorded a 3.1 per cent slide to sell at $29,240.00, Ethereum (ETH) went down by 3.0 per cent to finish at $1,963.47, Dogecoin (DOGE) depreciated by 2.9 per cent to trade at $0.0841, Cardano (ADA) slipped to $0.5228 after a 1.9 per cent loss, Binance Coin (BNB) suffered a 1.8 per cent loss to settle at $303.10, Litecoin (LTC) declined by 1.5 per cent to quote at $69.27, while the US Dollar Tether (USDT) retreated by 0.03 per cent to $0.9987.
FrieslandCampina, Capital Bancorp Chop Off N20.61bn from NASD
By Adedapo Adesanya  
The NASD Over-the-Counter (OTC) plunged by 1.95 per cent on Friday, May 21 as negative price movements in FrieslandCampina WAMCO Nigeria Plc and Capital Bancorp Plc chopped off N20.61 billion from the bourse.
Consequently, the market capitalisation of the unlisted stock exchange finished at N1.04 trillion compared with the preceding session's N1.06 trillion, while the NASD Unlisted Securities Index (NSI) decreased by 15.74 points to wrap the session at 793.05 points compared with 808.79 points recorded in the previous session.
Business Post reports that the share price of Friesland went down yesterday by N11 or 9.24 per cent to N109.00 per unit from N120.00 per unit, while Capital Bancorp dropped 11 kobo or 3.54 per cent to settle at N3.00 per share in contrast to N3.11 per share of Thursday.
However, two stocks appreciated in value during the session and were led by Niger Delta Exploration and Production (NDEP) Plc, which gained N5 or 2.7 per cent to close at N225.00 per unit versus the preceding day's N220.00 per unit. The second price gainer was NASD Plc, which rose by 12 kobo or 0.88 per cent to N13.72 share from N13.60 per share.
A total of 9.6 million units of securities were traded by investors on the last trading session of the week, lower than the 20.0 million units of securities transacted on Thursday by 51.9 per cent.
However, the value of shares traded went up by 90.4 per cent to N46.5 million from N24.4 million and was carried out in 24 deals, 380 per cent higher than the five deals executed in the preceding day.
At the close of business, AG Mortgage Bank Plc was the most traded stock by volume on a year-to-date basis with 2.3 billion units valued at N1.2 billion. Central Securities Clearing System (CSCS) Plc maintained second place with 661.7 million units valued at N13.9 billion, while Food Concepts Plc was in third place with 134.0 million units worth N114.9 million.
The most traded by value on a year-to-date basis was still CSCS Plc with the sale of 661.7 million units for N13.9 billion, VFD Group was in second place for trading 9.4 million units worth N2.9 billion, while AG Mortgage Bank Plc in third place has exchanged 2.3 billion units valued at N1.2 billion.
Oil Market Bullish as Supply Risks Outweigh Demand Worries
By Adedapo Adesanya
The oil market was in the positive territory on Friday as a planned European Union (EU) ban on Russian energy imports and easing of COVID-19 lockdowns in China countered concerns that slowing economic growth will hurt demand.
Yesterday, the price of the Brent crude rose by 87 cents or 0.78 per cent to $112.90 per barrel while the United States West Texas Intermediate (WTI) grew by $1.02 or 91 cents to $113.20 per barrel.
On a week-to-date basis, Brent was up about one per cent after falling about one per cent last week while WTI was on track for its fourth consecutive weekly gain for the first time since mid-February.
Analysts noted that the Chinese reopening and continued efforts towards a Russian oil embargo by the EU swayed the market to the positive zone.
In China, Shanghai did not signal any change to its planned end of a prolonged city-wide lockdown on June 1 even though the city announced its first new COVID-19 cases outside quarantined areas in five days.
Authorities have granted approval to 864 of the city's financial institutions to resume work on Wednesday as it gradually eases a city-wide lockdown that began seven weeks ago.
The move is part of the financial hub's plan to reopen broadly and allow normal life to resume after the lockdown was enacted to curb China's worst outbreak since the coronavirus was discovered in Wuhan in late 2019 and halted the most economic activity.
The EU is hoping to clinch a deal on a proposed ban on Russian crude imports which includes carve-outs for member states most dependent on Russia such as Hungary.
In Europe's largest economy, Germany, businesses are drafting a plan to use an auction system to help ration available supplies in the event Russia cuts off its gas.
However, China added some downward pressure to oil prices this week when it clearly signalled its intent to buy more discounted Russian oil.
China and India have become the destination for Russia as it races to pivot toward Asia as the EU attempts to ditch its oil.
In the US, energy firms this week added oil and natural gas rigs for a ninth week in a row, according to the Baker Hughes rig count, as most small producers respond to high prices and prodding by the government to ramp up output.
Latest News on Business Post