NASD Slumps 0.63% as CSCS Halts Gaining Streak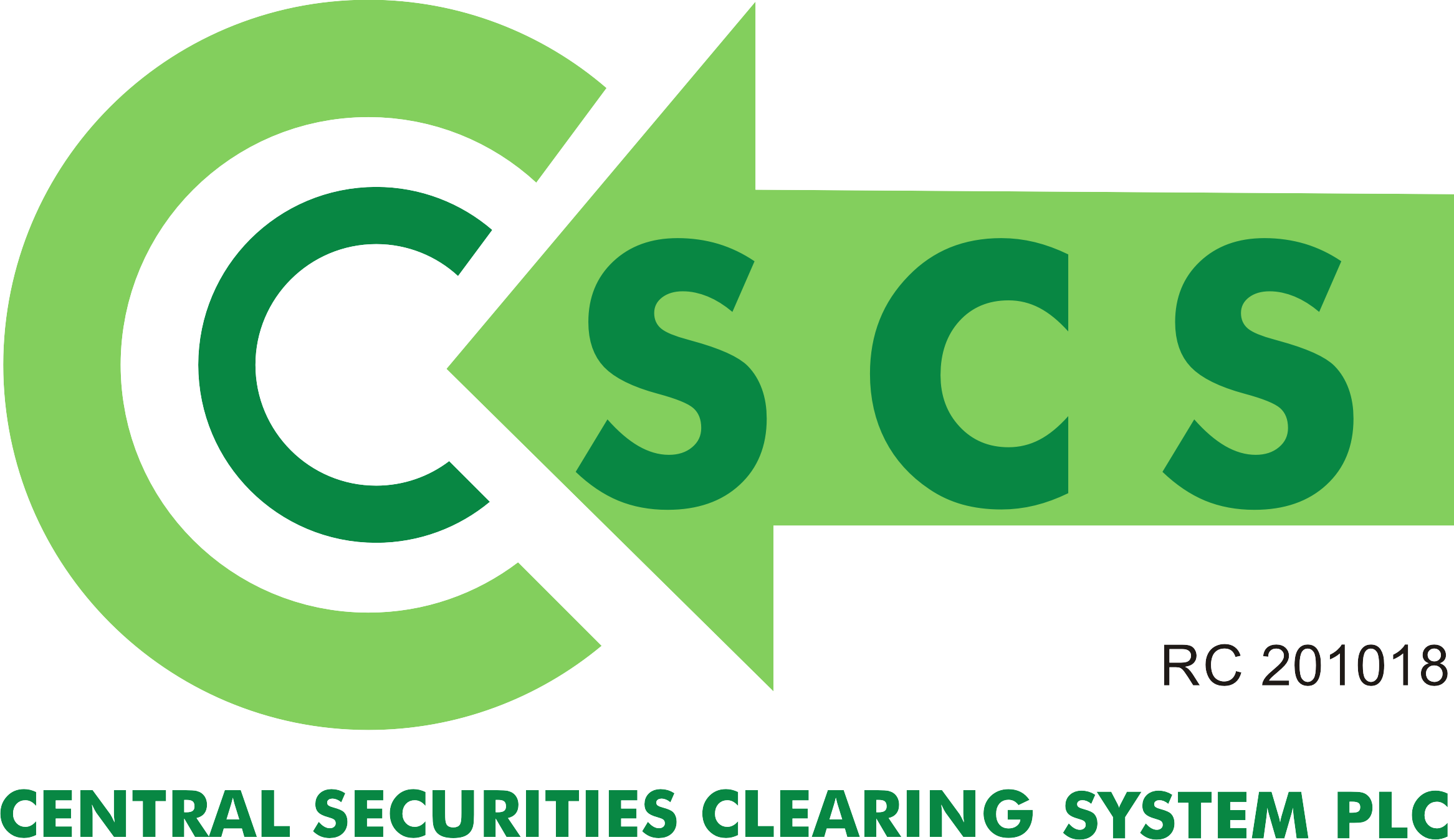 By Adedapo Adesanya
The bears made their presence known on the floor of the NASD Over-the-Counter (OTC) Securities Exchange on Wednesday, March 10.
The unlisted securities market depreciated by 0.63 per cent during the session after the Central Securities Clearing Systems (CSCS) Plc invited the bears back to the market to end the three-day gaining streak.
At the close of business at the midweek session, the NASD Unlisted Securities Index (NSI) sank by 4.46 points to 706.11 points from 710.57 points, while the market capitalisation depreciated by N3.2 billion to N506.65 billion from N509.85 billion.
Business Post reports that the share price of the Nigerian depository company, which facilitates the safekeeping and quick settlement of securities traded in the Nigerian capital market, went down by 64 kobo or 4.1 per cent to N15.08 per unit from N15.72 per unit.
On the activity chart, the total volume of securities traded by investors during the session dropped by 78.7 per cent from 1.4 million units to 300,400 units.
However, the total value of stocks exchanged by investors rose by 84.3 per cent from N2.5 million to N4.5 million, while the number of deals executed reduced by 33.3 per cent to four deals from the six deals transacted at the previous session.
All the four deals were carried out on the day's single decliner, CSCS Plc. There was no price advancer at the exchange on Wednesday.
For the most traded stock by volume (year to date), it was still UBN Property Plc, which has traded 16.9 million units of its securities valued at N18.6 billion. CSCS Plc has transacted 5.0 million units worth N79.1 million, while FrieslandCampina WAMCO Nigeria Plc has exchanged 2.9 million units worth N356.4 million.
But in terms of the most traded stock by value (year-to-date), Friesland still occupied the top spot for transacting 2.9 million units valued at N356.4 million. Niger Delta Exploration and Production (NDEP) Plc trailed with 612,249 units of its securities valued at N198.1 million, while CSCS has traded 5.0 million units worth N79.1 million.
NEM Insurance Seeks Regulatory Approval for Share Reconstruction
By Dipo Olowookere
The board of NEM Insurance Plc is seeking regulatory approval for its proposed share reconstruction, a notice from the Nigerian Exchange (NGX) Plc has confirmed.
Ms Lilian Dako, who signed the disclosure on behalf of the Head of Listings Regulation Department at the NGX, said the underwriting firm filed its application through its stockbroker, Apel Asset Limited.
NEM Insurance intends to redenominate the nominal value of its stocks from 50 kobo to N1 and then turn every two shares of 50 kobo into one share of N1.00 each.
At the moment, the total authorised shares of the company stand at 10,400,000,000 units of 50 kobo each but this will change to 5,200,000,000 units of N1.00 after the exercise.
However, the authorized share capital will remain at N5.2 billion both before and after the share reconstruction, according to the statement.
"Following the resolutions passed at the Annual General Meeting (AGM) of NEM Insurance Plc on June 24, 2021, trading license holders are hereby notified that Nigerian Exchange Limited has received an application from Apel Asset Limited for a proposed share reconstruction of NEM Insurance Plc.
"The share reconstruction involves redenomination of the nominal value of the company's shares from N0.50 to N1.00, resulting in the consolidation of every 2 shares of N.50 each held in NEM Insurance Plc into one share of N1.00 each.
Analysis of the Company?s share capital, pre and post share reconstruction, is provided in the table below:
Details Pre Share Reconstruction                                      Post Share Reconstruction
Authorized share capital (N)    5,200,000,000                   5,200,000,000
Issued Share Capital (N)          5,016,477,989                    5,016,477,989
Nominal Value per share (N)   0.50                                   1.00
Total Authorized (Units)          10,400,000,000                  5,200,000,000
Total Issued Issues (Units)       10,032,955,535                  5,016,477,989
"Further information regarding the share reconstruction will be communicated in due course," the notice from the exchange today stated.
OPEC Extends Compensation for Nigeria, Others to June 2022
By Adedapo Adesanya
The Organisation of the Petroleum Exporting Countries (OPEC) has extended the compensation period for defaulting countries in the ongoing oil cuts until June 2022.
This was contained in a statement by the group's Secretariat, which noted that the extension was granted following requests by some of the underperforming countries.
Nigeria is one of the defaulters and the Vienna-based cartel had previously extended the deadline to submit their compensation plans latest by December 17.
The group reiterated the "critical" importance of adhering to full conformity and to the compensation mechanism.
For some of the countries involved in the Declaration of Cooperation, DoC had defaulted at trimming their cut quotas at some point in the agreement.
Reaffirming the decision of the 10th OPEC and non-OPEC Ministerial Meeting, ONOMM held on April 12, 2020, and July 18, 2021, the overall monthly production adjustment plan was adjusted by 400,000 barrels per day for the month of January 2022.
The group reaffirmed the continued commitment of participating countries in the DoC to ensure a stable and balanced oil market.
The biggest concerns were whether the emergence of a new variant of the coronavirus might torpedo the budding global economic recovery, and the restiveness of the United States and key Asian customers, including China, over high oil prices.
The 24th OPEC and non-OPEC Ministerial Meeting will be held on January 4, 2022.
FarmTime Gets $50,000 to Boost Organic Fertilizer Production
By Dipo Olowookere
An agric-startup based in Tanzania, FarmTime Company Limited, has become the latest beneficiary of a new revenue-linked matching fund designed to incentivize investors to back younger entrepreneurs.
The firm, which was established in 2017 to recycle and repurpose plant and animal waste to produce organic fertilizers, delivering consistent and traceable nutrients at affordable prices, has secured a $50,000 funding support to expand its operations.
FarmTime, a new entrant to the organic fertilizer market in Tanzania, obtained the fresh capital in a round led by Umsizi Fund, which triggered a guaranteed match from the Young Entrepreneurs Fund (YEF).
YEF was launched in 2019 and provides matching investments of up to $50,000 to qualifying entrepreneurs. To date, over $250,000 has been invested across Africa with a growing pipeline of opportunities.
The scheme was designed to incentivise investments into very young entrepreneurs in Africa. It is a "guaranteed follow" fund that will match investments into ventures led by graduates of African Leadership Academy (ALA) programs, including The Anzisha Prize.
Rather than take equity positions, the fund has very intentionally chosen an innovative debt model with variable repayments linked to company revenues.
The founder of the latest beneficiary, FarmTime, Mr Jubilate Lema, disclosed that the new funds would be used to develop solutions to food security that balance human prosperity and the environment at large.
"I hope more funds take the approach of Umsizi and YEF with a revenue-linked debt instrument," says Lema, "It was easy to understand, doesn't load our cap table, and forced us to think about cash flow as well as growth."
Josh Adler, Executive Director of The Anzisha Prize, which manages the fund on behalf of ALA, while commenting, stated that, "YEF is part of a growing move toward more structured exits from investors with a patient capital mandate.
"As a leadership development institution, ALA is able to draw in new forms of support for exceptional young leaders like Jubilate through the fund without having to build investment capabilities internally."
As for Ed Brakeman from the Umsizi Fund, he said, "This one of the more exciting investments for us in some time with a revenue-linked loan in partnership with YEF.
"We're eager to support FarmTime's growth and are confident that we as investors will see returns while ensuring support for the business through the challenging period of product launch and revenue ramp-up."
Since its inception five years ago, FarmTime has invested in research and product development, licensing and setting up a factory. It has already processed approximately 9,000 kilograms of coconut husks, 2,600 kilograms of fish waste, and 76 kilograms of seaweed, amongst other inputs.
Latest News on Business Post