National Assembly Blackmailing Minister of Finance to Siphon Funds—Report
By Dipo Olowookere
A report by Premium Times has disclosed that the leadership of the National Assembly is using a 'secret' it has about the Minister of Finance, Mrs Kemi Adeosun, to get her approve funds for the second arm of government.
According to the report, some Senators provided insights into why Mrs Adeosun has remained exceptionally generous in funnelling billions of Naira to parliament, sometimes even against the wishes of her bosses at the presidency.
The newspaper had in a series of reports revealed how the Minister repeatedly enriched lawmakers, including by funding unapproved projects and making unappropriated cash payments to the legislative arm of government.
In April, it reported details of the controversial release of N10 billion to the National Assembly by Mrs Adeosun.
The lawmaking arm then wasted the money on exotic cars and dubious contracts. Some of the companies to which the contracts were awarded were not even registered with the Corporate Affairs Commission (CAC) and the Bureau of Public Procurement (BPP).
In June, Premium Times reported how the Minister spent about N12 billion to finance projects the presidency wanted removed from the 2017 budget.
The Minister's action generated uproar nationwide, especially among civil society activists who wondered the motive of such curious financial relationship with federal lawmakers reputed for being self-centred, greedy and corrupt.
Two months of asking questions is beginning to provide some insights into the real reason the Minister has maintained such cosy relationship with the lawmakers.
At least five senators who spoke to the newspaper said the abnormal actions of the Minister were activated by the top echelon of the legislature.
"We have never had a Finance Minister so generous to the National Assembly," one senator said. "But it is not for nothing. The truth is we were able to dig up something unsavoury about her and our leaders are holding her by the jugular
One ranking Senator simply said, "The Minister is being gagged by our people".
He however said he was not sure what his colleagues were using to "gag" the Minister.
Yet another Senator said, "What I am aware of is some of our people said they have an ammunition they can use to silence her. That has given way for the leadership (of the National Assembly) to intimidate her, knowing that they could get her out of her job if she doesn't cooperate."
Another ranking Senator, who also asked not to be named, said Mrs Adeosun was indeed being blackmailed by lawmakers.
"Not everything is out in the public because every single one of us are beneficiaries of this situation," he said. "But I can tell you the woman is being harassed and blackmailed into doing many things she would ordinarily not so. She is helpless in the hands of our people."
The Minister is said to be afraid of being exposed or investigated by the legislative body, which may lead to her losing her position.
Premium Times learnt that the real "ammunition" is known only by a few high profile leaders of the National Assembly who have turned it into what an official called "a secret tool for extortion."
But when contacted, Senate President, Mr Bukola Saraki, said the Finance Minister was not being blackmailed in any way.
"There is nothing like that and I am very sure of that," Mr Yusuph Olaniyonu, spokesman to Mr Saraki, informed Premium Times. "If there is anything like that, I would know. Oga (boss) will hint or she will tell me. There is absolutely nothing like that. It is not true."
Mr Olaniyonu described Mrs Adeosun as the "most cooperating minister" who answers lawmakers' summons at all times. But he insisted that her conduct was not because of fear of any blackmail.
Spokesperson to Mrs Adeosun, Mr Oluyinka Akintunde, also denied his boss was being blackmailed by lawmakers.
"I wish to state that there is no such thing," Mr Akintunde said. "The Honourable Minister has always operated within the ambit of the law in the discharge of her responsibilities."
However, the newspaper said it was working hard to uncover what the real "ammunition" being used against the Minister is, promising to provide updates as information becomes available.
NASD, CSCS Lift Unlisted Securities Exchange by 0.07%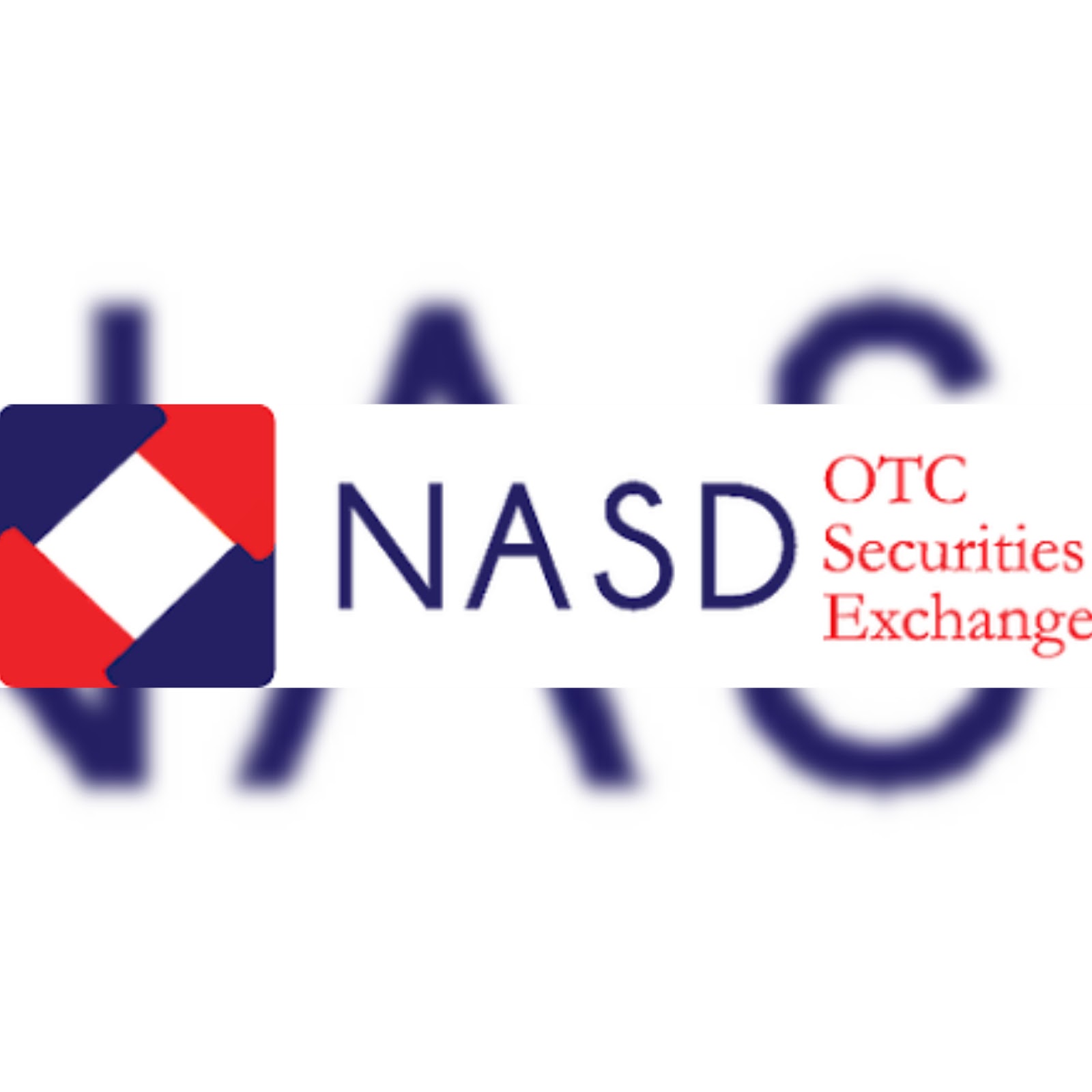 By Adedapo Adesanya
The duo of NASD Plc and Central Securities Clearing System (CSCS) Plc tugged the NASD Over-the-Counter (OTC) Securities Exchange to the positive territory on Tuesday, June 28 by 0.07 per cent.
Shares of NASD Plc appreciated by N1.32 or 9.65 per cent to close at N15.00 per unit compared to N13.68 per unit of the previous session as its cousin, CSCS Plc, rose by 2 Kobo to trade at N14.40 per unit as against N14.38 per unit of Monday's session.
At the end of the day's trading, the NASD Unlisted Securities Index (NSI) gained 0.56 points to settle at 762.62 points in contrast to the previous day's 762.06 points, while the market capitalisation increased by N750 million to N1.004 trillion from N1.003 trillion.
However, the volume of shares transacted during the session depreciated by 86.2 per cent to 89,440 units from 647,785 units, the value of transactions went down by 67.7 per cent to N1.8 million from N5.6 million, while the number of deals increased by 37.5 per cent to 11 deals from eight deals.
AG Mortgage Bank Plc finished the trading day as the most traded stock by volume on a year-to-date basis with the sale of 2.3 billion units worth N1.2 billion, CSCS Plc also retained the second spot with the sale of 674.4 million units valued at N14.1 billion, while Food Concepts Plc was in third place for trading 146.5 million units valued at N127.2 million.
CSCS Plc maintained its position as the most active stock by value on a year-to-date basis with a turnover of 674.4 million units valued at N14.1 billion, VFD Group Plc was in second place with 10.9 million units worth N3.2 billion, while FrieslandCampina WAMCO Nigeria Plc retained the third place with the sale of 9.7 million units valued at N1.2 billion.
Panic as Naira Crashes to N621/$1 at P2P, N609/$1 at Black Market
By Adedapo Adesanya
The woes of the Nigerian currency continued on Tuesday at the peer-to-peer (P2P) and the black market sides of the foreign exchange (FX) market as it further depreciated against the United States Dollar but maintained stability against the greenback at the Investors and Exporters (I&E) window at the close of business.
Data obtained by Business Post from the FMDQ Securities Exchange showed that the domestic currency closed flat against the American currency at N421/$1, but it could not replicate this feat at the two other segments, which have become very critical lately due to the inability of forex users to obtain FX from commercial banks for quick usage.
Though the situation was different at the I&E segment yesterday as traders were able to considerably meet the demands of their customers as forex trades worth $206.65 million were carried out compared with the $152.96 million recorded on Monday, indicating a 35.1 per cent or $53.69 million increase.
At the P2P window, the Naira lost N4 or 0.65 per cent against the US currency to trade at N621/$1 compared with the preceding session's N617/$1 and at the black market, it depreciated by N4 or 0.66 per cent to settle at N609/$1 in contrast to Monday's value of N605/$1.
In the interbank segment of the market, the value of the domestic currency against the Pound Sterling remained unchanged at N509.82/£1 and it was a similar situation against the Euro as it closed flat at N439.49/€1 yesterday.
Meanwhile, the cryptocurrency market was bearish though the fear of missing out (FOMO) has seen the price of the crisis-hit coin, Terra USTC, return to profitability. The stablecoin has taken the 84th spot among the largest cryptocurrencies in the world, growing by 300 per cent in the past 24 hours to settle at $0.0767.
Solana (SOL) dropped 8.6 per cent yesterday to sell at $35.13, Dogecoin (DOGE) fell by 8.0 per cent to $0.0653, Binance Coin (BNB) dropped 7.2 per cent in value to sell at $218.97, Litecoin (LTC) went down by 6.1 per cent to $52.22, Ethereum (ETH) depleted by 5.7 per cent to $1,129.13, Ripple (XRP) took a 4.6 per cent hit to trade at $0.3325, Cardano (ADA) depreciated by 4.3 per cent to $0.4661, Bitcoin (BTC) dropped 3.5 per cent to $20,119.98 and the US Dollar Tether (USDT) lost 0.05 per cent to quote at $0.9986.
Bears Overwhelm Nigerian Exchange as Index Drops 0.31%
By Dipo Olowookere
The Nigerian Exchange (NGX) Limited succumbed to the bears as it reversed the gains of the previous sessions by losing 0.31 per cent on Tuesday due to renewed profit-taking.
The bears chopped off N86 billion from the market capitalisation of the bourse as it slipped back to the N27 trillion region, closing at N27.928 trillion compared with the previous day's N28.014 trillion.
The All-Share Index (ASI), which was looking to cross the 52,000 points, went down yesterday by 158.87 points to settle at 51,803.98 points in contrast to the 51,962.85 points it finished on Monday.
The outcome of the key sectors of the market reflected the general mood as the energy index lost 0.47 per cent, the insurance space fell by 0.06 per cent, the industrial goods counter depreciated by 0.03 per cent, while the banking sector went down by 0.02 per cent. The consumer goods counter appreciated during the session by 0.29 per cent due to the good performances of Nigerian Breweries and Okomu Oil.
During the session, investors traded 314.6 million shares valued at N12.9 billion in 4,708 deals compared with the 266.5 million shares worth N2.6 billion traded in 5,050 deals on Monday, representing an increase in the trading volume and value by 18.05 per cent and 393.67 per cent respectively and a 6.77 per cent decline in the number of trades.
Livingtrust Mortgage Bank closed the session as the most active stock yesterday with the sale of 100.0 million shares valued at N120.0 million and was trailed by MTN Nigeria with a turnover of 42.9 million equities worth N9.9 billion.
FBN Holdings transacted 19.8 million shares for N219.1 million, UBA traded 16.1 million stocks for N120.0 million, while Zenith Bank sold 16.1 million equities for N348.9 million.
Business Post reports that investor sentiment was weak on Tuesday as the exchange closed the session with 19 depreciating equities and 10 appreciating stocks.
University Press lost 9.72 per cent to trade at N2.60, NGX Group fell by 6.71 per cent to N22.95, Caverton depreciated by 4.76 per cent to N1.00, Livestock Feeds went down by 3.57 per cent to N1.35, while Fidelity Bank declined by 3.53 per cent to N3.28.
At the close of transactions, Sovereign Trust Insurance gained 8.00 per cent to quote at 27 kobo, Chams grew by 4.17 per cent to 25 kobo, Regency Assurance improved by 3.85 per cent to 27 kobo, Ecobank appreciated by 3.29 per cent to N11.00, while Okomu Oil rose by 3.29 per cent to N216.90.
Latest News on Business Post