NDIC Insists Cryptocurrencies Illegal in Nigeria
By Dipo Olowookere
Nigerians have again been warned to stay away from transactions involving digital currencies because the Central Bank of Nigeria (CBN) has not approved the use of cryptocurrencies in the country.
In the past, various government agencies in Nigeria have cautioned citizens on the new form of money, which is fast gaining ground across the world through various means, including social media platforms like WhatsApp, Softgoza, others.
The digital currencies come in form of Bitcoin, which is the most popular, and Ethereum (ETH), Zcash (ZEC), Dash, Ripple (XRP) and Monero (XMR).
Speaking in an interview with the News Agency of Nigeria (NAN) on Friday at the ongoing 29th Enugu International Trade Fair, the Manager in charge of Research Department at the Nigeria Deposit Insurance Corporation (NDIC), Mr Adikwu Igoche, stated that cryptocurrencies were not deposits or financial instruments authorised by the CBN.
He said as a result of the above, the currencies "are no insured by the NDIC" and if anyone loses his money trading in the business, the person does so at his own risk.
"These forms of currencies are not backed by any physical commodity, such as gold or other precious stones.
"They do not belong to the category of currencies or coins issued by the CBN or the central bank of any other country," he stressed.
According to him, the NDIC will not relent in sensitising Nigerians to financial, operational, legal and security risks they face by patronising ponzi schemes and digital currencies.
Mr Igoche also urged Nigerians to patronise only banking institutions that displayed the NDIC sticker with the inscription, `insured by NDIC," in their banking halls or entrances.
He said a help desk had been created at the NDIC's stand at the fair where depositors of closed banks could ascertain where and how to access their deposits and process their claims.
"The corporation also operates a robust 24 hours national help desk with a toll-free telephone line number 080063424357.
"The desk is for further information and enquires on depositors' claim settlement and complaints or sharp practices by their banks.
"The general public can also access our website on www.ndic.gov.ng," he noted.
Bitcoin and other crypto currencies are forms of digital currencies which only exist in some websites and not backed by the country's law.
NNPC Rules Out Return of Subsidy on Diesel
By Adedapo Adesanya
Nigerians nursing the idea of the return of subsidy payment on Automotive Gas Oil (AGO), also known as diesel, may have to perish it as the Nigerian National Petroleum Company (NNPC) has said such will not happen anytime soon.
Diesel was deregulated and in recent times, the price has continued to rise up to N850 per litre due to the invasion of Ukraine by Russia and this has pushed the prices of food items and others higher.
The Chief Executive Officer (CEO) of NNPC, Mr Mele Kyari, while appearing before the House of Representatives Committee on Downstream, alongside the CEO of Nigerian Midstream and Downstream Petroleum Regulatory Authority (NMDPRA), Farouk Ahmed and others, stated that the government cannot introduce subsidy on diesel due to a number of reasons, including the strain brought about by the scarcity of foreign exchange (forex) in the country.
The lawmakers had summoned stakeholders in the oil and gas sector to an investigative hearing over fuel scarcity and the rising cost of Premium Motor Spirit (also known as petrol), diesel, and Liquefied Petroleum Gas (LPG also known as cooking gas) in the country.
"In our country today, we do not produce AGO and we regret that our refineries are not working," he said. "Are we doing anything about it? Yes. I have heard the honourable members lamenting; yes, they (the refineries) are not working.
"This is the truth. I don't want to bore you with why they are not working, but they are not working; I admit they are not working but we regret it. I will invite this committee at your convenience to join us to see how much work we have done to get them back to work, but they will not come back tomorrow.
"They will not! You cannot start it tomorrow. We regret this; we regret this situation, and we are doing everything possible. As a matter of fact, we have decided to do a quick fix for the Warri refinery. The reason is very simple: we don't even want to go the long route of doing comprehensive turnaround maintenance because we are concerned."
The NNPC boss disclosed that Saudi Arabia's Aramco recently bought a large amount of AGO and stockpiled it. "We were very surprised that Saudi Arabia would do this.
"No one knows what will come tomorrow. No one can guarantee the security of supply. That is why people are resorting to self-help. People are preserving the excess volumes that they have," he said.
Mr Kyari, however, decried that Nigeria imports almost every commodity "perhaps, maybe with the exception of food." He added that while the country does not export, it cannot have foreign exchange.
As a result, he believes the Central Bank of Nigeria (CBN) and the governor, Mr Godwin Emefiele, might not be able to provide forex intervention.
"There is a limit to what he (Emefiele) can do because as long as we are not productive, the only way you can cover FX gap is for you to go and borrow FX, and no one is going to lend you money to put on a subsidy; it does not happen anywhere in the world. No bank will lend you FX to go and put it into consumption.
"When Nigerians living in the diaspora used to be a very great source of forex. They can no longer send back because many of them are out of employment. So, they can no longer send money even to their parents. So, you cannot have it in your banking system," he stated.
Emirates Promises Nigerian MSMEs Attractive Incentives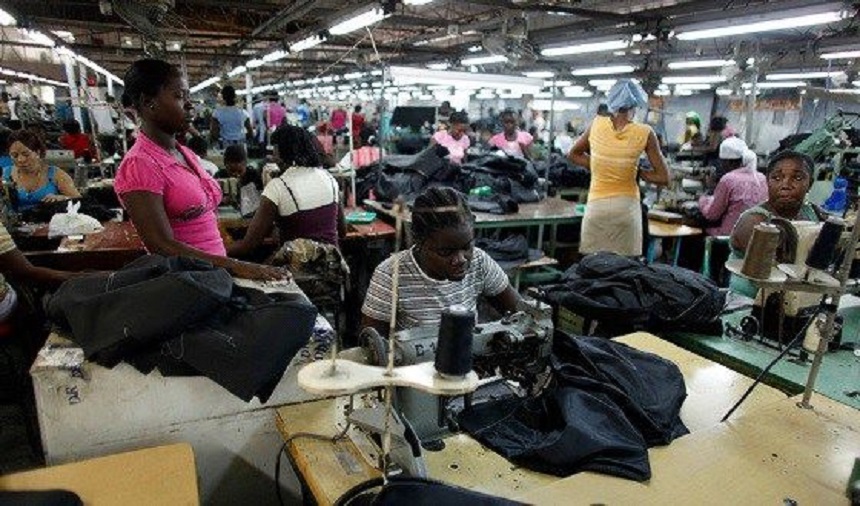 By Modupe Gbadeyanka
Micro, Small and Medium-sized Enterprises (MSMEs) in Nigeria and other countries have been promised attractive incentives if they register for the Emirates Business Rewards programme.
The airline operator said the reward is for new members and part of the benefits include a joining bonus of 10,000 Emirates Business Reward Points – the equivalent of one Economy Class return ticket between most destinations in the Middle East, Africa/WAIO and Dubai, a city that offers world-leading support programmes and infrastructure for entrepreneurs and SMEs.
The offering by Emirates aims to support MSMEs and recognise the integral part they play in sustainable development, and the global economy and communities.
The company came up with this initiative as part of activities to mark the United Nations (UN) MSMEs Day and amplify the vital role these enterprises play in post-pandemic recovery.
There are currently more than 30,000 small businesses participating in the Emirates Business Rewards programme, taking advantage of a wealth of benefits including easy enrolment, accessible earning and redemptions, and flexibility and upgrade opportunities – even on last-minute bookings.
With a goal of 'making business travel seamless', Emirates Business Rewards enables organisations to earn points on business travel, which can be spent on future flights and upgrades on any Emirates flight, in any class, subject to availability.
Organisations are eligible to earn points whenever their employees or guest travellers fly on Emirates, which can then be spent on dynamic reward flights and upgrades.
Individuals can also earn Skywards Miles on the same flight if they are Emirates Skywards members. There's no limit to how many employees can join the programme and no minimum spend is needed. Emirates Business Rewards is free to join and can offer a significant return to budget-conscious MSMEs.
SMEs are believed to account for over 70 per cent of total employment and 50 per cent of the gross domestic product (GDP).
Skymark Energy Chief Urges Stakeholders to End Fuel Scarcity
By Adedapo Adesanya
The Chairman of Skymark Energy and Power Limited, Mr Muhammad Saleh-Hassan, has called on oil marketers and other stakeholders in the energy sector to cooperate with the federal government in order to end the biting fuel scarcity in Nigeria.
Speaking in Abuja, Mr Saleh-Hassan stressed that oil marketers have a major role to play in ending recurring fuel scarcity in the country, noting that the energy crisis appeared to have defied the government's efforts and urged his colleagues to be patriotic by shunning sharp practices and putting the people's interests above high profit-making targets.
"In this circumstance that we have found ourselves, the marketers and other stakeholders should be patriotic by supporting the government in the interest of the masses.
"A critical situation like this is not a time that we should be thinking of our personal interests and gains. We should also think of the interests of the nation and the people.
"This is because you rely on the people to do your business. So, they too need your support to be able to afford the services you are rendering to them.
"You also rely on the government for regulations to also do your business. That is why you should also support the government," he said.
Mr Saleh-Hassan stated that it was morally wrong for oil markers, as critical stakeholders in the oil and gas sector, to be unpatriotic by aiding and abetting the energy crisis through sharp practices which caused fuel scarcity.
"You are not supposed to take advantage of the situation by insisting that you want to add transport costs or make more money by hoarding your products, sending them to the black market or diverting them to other destinations, where you think that you can make more gains.
"I, therefore, call on the marketers, particularly the Independent Petroleum Marketers' Association of Nigeria (IPMAN), the Major Oil Marketers' Association of Nigeria (MOMAN), and the Petroleum and Natural Gas Association of Nigeria (PENGASSAN), among others, to support the government in finding a lasting solution in the interest of the masses," he said.
Mr Saleh-Hassan stressed that fuel subsidy, which will gulp about N4 trillion this year, had not failed.
According to the Skymark boss, sharp practices in the industry are responsible for sabotaging the integrity of subsidy, stressing that it was patriotism, and not fuel subsidy removal, that would solve the fuel scarcity problem, adding that removing subsidy would hit the economy badly.
"If you remove subsidy, it will hit the economy and aggravate the ailing economy and the masses will suffer seriously. There will be severe problems in the economic sector of the country. In fact, it would worsen the current inflation. Essential commodities in particular would not be affordable.
"President Buhari's decision not to remove fuel subsidy is a kind and commendable gesture to the masses. As a leader, I think he is in the right direction. If patriotism is applied, you can be sure that the subsidy will work," he said.
Speaking on why fuel depots were empty, in spite of the subsisting subsidy, he said: "The claim in the media circle that depots are empty is not true. Depots are not empty. If depots are empty, where are the independent marketers getting the product they are giving to the black marketers?
"After all, if NNPC imports the products, it gives it directly to the marketers to sell to people at stations at N165 per litre. Is a black marketer an independent marketer? Where do they get the fuel that they sell to people in gallons? he queried.
Mr Saleh-Hassan also said that it was necessary for the government to take more proactive measures to decisively address the fuel scarcity situation.
"The law has to work. We have to go back to the military era when petroleum products used to be escorted by security operatives from depots to the expected destinations to stop independent marketers from diverting them.
"At the point of discharging and distribution, all the trailers should be escorted by security agents to ensure that the products are delivered appropriately to the fuel stations.
"The police clamp down on fuel hawkers who were selling fuel in jerrycans in some parts of Abuja recently was a good move and I commend the IGP for that. This should continue until we see the end of the fuel crisis," he said.
Mr Saleh-Hassan also called on Nigerians to be patient, adding that the crisis would soon be over as it was not peculiar to Nigeria, saying, "efforts are already being made by the Federal Government to reposition the oil sector."
He said: "The ongoing Russia-Ukraine war has triggered economic woes across the globe and this is already trickling down on the energy sector in different countries in the world and Nigeria is no exception.
"Globally, refineries are not working. Even in America. About two or three weeks ago, there was fuel scarcity in London.
"Prices of refined products in the United Kingdom and United States (US) are not stable. In the US, a gallon of fuel is almost hitting $8. In the UK, to fill a car tank now is about 100 pounds.
"But in Nigeria, the official price is still N165 per litre. So, Mele Kyari, the NNPC GMD, is doing very well and should be commended."
Latest News on Business Post