NGX Gives Investors Deadline to Disclose Substantial Interests in Listed Firms
By Aduragbemi Omiyale
Investors have been given not less than 10 business days to disclose their substantial interests in listed firms to reduce the distortion of companies' public information and market data.
This ultimatum was given by the Nigerian Exchange (NGX) Limited, which emphasised that sudden announcements of previously undisclosed interests breach its rules as well as other extant market laws.
In a statement, the bourse said that it was mindful of an upcoming trend by investors, adding that the disclosure obligations are provided under the exchange's rules, the Companies and Allied Matters Act (CAMA), 2020, and the Consolidated Rules and Regulations of the Securities and Exchange Commission (SEC), 2013.
Specifically, Rule 17.13: Disclosure of Changes in Beneficial Ownership of Shares, Rulebook of the Exchange, 2015 (Issuers' Rules) requires every issuer to notify NGX immediately on any transaction that brings the beneficial ownership in the company's shares to five per cent or more not later than ten business days after such transaction.
"We also wish to reiterate the provisions of Rule 2.2 of NGX's Rules Governing Free Float Requirements, which provides as follows: Each Issuer shall incorporate in its half-year financial statement filed with the exchange its shareholding pattern and also indicate whether or not its free float is in compliance with the Exchange's free float requirements for the Board on which it is listed.
"In making the requisite disclosures to the Exchange, listed companies are required to state in detail the different categories of owners of their shares, including directors, substantial shareholders, influential shareholders and other Insiders, indicating whether the holding is direct or indirect. This disclosure is also required during the annual report filings of all listed companies," the statement clarified.
It added that the substantial shareholders and high-net-worth investors have an obligation to be vigilant by monitoring their holdings, especially where their shares are held in different accounts and make honest disclosures in that regard.
According to NGX, this is to avoid breaching the disclosure obligations where the five percent reporting threshold is reached, creating the risk of failure of compliance.
"An investor who chooses to consolidate his/her holdings must comply with the aforementioned disclosure requirements immediately his/her combined holdings in an Issuer the five (5) per cent threshold," it stated.
In view of the foregoing, the Exchange wishes to highlight options available to investors in the Nigerian capital market desirous of consolidating their holdings in an orderly and compliant manner.
These options include the NGX Nominal Transfer Window; CSCS consolidation of accounts with different permutations of investor names, and SEC-approved forbearance window on multiple applications.
NGX thereafter said upon receiving appropriate guidance in that regard, investors may adopt any of the above options to consolidate their holdings to ensure compliance with the relevant laws, rules and regulations.
CitiTrust Holdings Sells Commercial Paper for 22%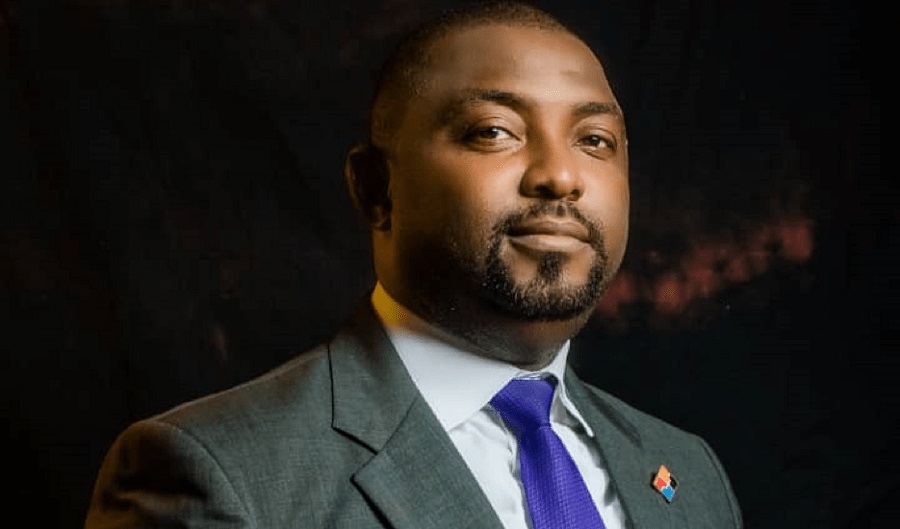 By Aduragbemi Omiyale
An opportunity has opened for commercial paper investors as CitiTrust Holdings Plc is offering the asset class at a coupon of 22.0 per cent per annum under its N50 billion commercial paper issuance programme.
According to details of the exercise obtained by Business Post, the company, in the financial services sector, is selling the debt instrument in four tenors of 90 days, 120 days, 180 days and 270 days.
The minimum subscription for prospective and potential investors is N5 million and can be purchased through any of the registered stockbrokers.
The 90-day instrument is going for 16.1 per cent, the 120-day paper is being sold for 17.5 per cent, the 180-day note is 19.1 per cent, and the 270-day instrument is going for 22.0 per cent.
The offer commenced on November 23, 2022, and is expected to close on Wednesday, December 7, 2022, with the net proceeds to be used for the company's general corporate purposes and working capital.
CitiTrust said investors would be paid their interests from the operating cash flows of the organisation, with purchases to be settled via direct debit, electronic funds transfers, NIBBS Instant Payment (NIP), NIBBS Electronic Funds Transfer (NEFT) or Real-Time Gross Settlement (RTGS).
CitiTrust is a leading pan-African financial and investment conglomerate owned by reputable institutional and private investors. The company has a focus on high-end financial products and services for its targeted sectors of the economy, with operations in commercial banking, investment banking, wealth management, pension management, insurance and alternative investment.
The firm is a foremost financial solutions provider and has been an intricate part of the Nigerian economy since 2007. It has grown and evolved over the years into an award-winning market leader in the financial sub-sector of the Nigerian economy, establishing its footprints in 12 African countries: Nigeria, Ghana, Rwanda, Botswana, Liberia, Benin Republic, Malawi, Kenya, Tanzania, Uganda, Cote d'Ivoire, South Africa and the UK.
In 2019, the organisation upgraded its operations into a reputable financial services provider to align with the strategic vision of its shareholders to build an enduring institution that delivers cross-functional services to its clientele.
The company's deep knowledge of the market, dexterity, smooth and reliable processes driven largely by technology and the high quality of its personnel puts it on the cutting edge of strategic Importance with its clientele.
No Individual Should Operate Domiciliary Account in Nigeria—Tope Fasua
By Modupe Gbadeyanka
An economist and former presidential candidate of the Abundant Nigeria Renewal Party (ANRP) in the 2019 general elections, Mr Tope Fasua, has kicked against the opening of a domiciliary account in Nigeria for an individual, calling it an abnormality.
Speaking on a Channels Television's Saturday breakfast show, he said only corporate organisations involved in international trades should be allowed to operate a dorm account.
As individuals who need foreign exchange to transact any business transaction, they should be given a credit card or prepaid card, which would be loaded with the value of Dollars they require instead of giving them cash.
According to him, this would limit the demand for FX and strengthen the Naira in the forex market segments.
Mr Fasua made these submissions while reacting to the decision of the Central Bank of Nigeria (CBN) to redesign the N200, N500, and N1,000 notes.
"Personal dorm accounts are mostly unnecessary; only companies that are doing international trade transactions or financial market companies should be able to hold dorm accounts because they have a reason to," the renowned analyst said on the programme monitored by Business Post.
"When I travelled abroad recently, GTBank loaded by card with Dollars, and when I need to spend where I am going, I just use my card," he added, stressing that, "If you are an exporter, you have export proceeds coming in, you can have a dorm account.
"If you are an importer and you need to pay your customer once in a while, you can have a dorm account as a company, but if every Tom, Dick and Harry can speculate against their own currency, you will never get it out of crises."
According to him, "The ease at which people move against their currency in this country is too much; it should not be that easy."
LIBIZFAIR Will Boost Business Opportunities in Lagos
By Modupe Gbadeyanka
The Chairman of Nigeria in Diaspora Commission (NiDCOM), Mrs Abike Dabiri-Erewa, has disclosed that the Lagos Island Business Fair (LIBIZFAIR) will improve business opportunities in the state and also attract more investments.
The former federal lawmaker said this at the opening ceremony of the fair organised by the Lagos Island Connect, in conjunction with the Lagos State Ministry of Commerce, Industry and Cooperatives.
At the programme held at the Tafawa Balewa Square (TBS), Onikan, Lagos, Mrs Dabiri-Erewa, represented by the Head of the Lagos Annex of the agency, Mr Oladipo Odebowale, commended the state government for the initiative.
She noted that the platform provides a unique opportunity for entrepreneurs to showcase their businesses, saying, "This will boost investment and business opportunities in the state."
The Commissioner for Commerce, Industry and Cooperatives, Mrs Lola Akande, in her remarks, described the empowerment of Micro, Small and Medium Enterprises (MSMEs) as critical to the empowerment of youths.
Represented by the Permanent Secretary in the minister, Mrs Adetutu Ososanya, she noted that building the capacity of youth-oriented enterprises, with the goal of providing opportunities for growth, will lead to an increase in prosperity among Lagos Island youths.
"I believe this platform can leverage socio-economic networking and Information Communication & Technology to provide more interactive opportunities for the teeming youth of Lagos Island and its environs from diverse cultural, religious, social and educational backgrounds to grow their businesses and services, as well as the State's economy," she said.
The Commissioner explained that the fair aligns with the policy of Governor Babajide Sanwo-Olu of creating a conducive environment for businesses to thrive, widening access to the market and encouraging networking and collaboration among entrepreneurs.
Also speaking at the event, the Special Adviser to the governor on Sustainable Development Goals & Investment (SDG&I), Mrs Solape Hammond, stressed that the programme was geared towards supporting businesses to thrive at the local government level.
"The study discovered that the youths of Lagos Island are versatile, technologically enabled, driven and willing to be positively engaged, particularly in personal and communal development.
"Though most of them are faced with different challenges yet, there is an enormous zeal to be gainfully engaged rather than being idle, which could contribute to community nuisance.
"Young people in Lagos Island have a brighter vision for the future, and all stakeholders must join together to support them to deliver it," the governor's aide said in her presentation on the Lagos Island Youth Needs Assessment Survey.
The co-founder of the Lagos Island Connect, Mrs Yemisi Ransome-Kuti, while addressing participants, noted that the LIBIZFAIR 2022 was geared towards taking businesses in Lagos Island from a local to a global level by investing in the youths and preventing their massive migration to foreign lands.
Latest News on Business Post