Nigeria Only Meets 1% of Annual Domestic Wheat Consumption—CBN
By Aduragbemi Omiyale
The Central Bank of Nigeria (CBN) has lamented the low production of wheat in the country, stating that only one per cent of annual domestic wheat consumption is met by farmers.
However, it said efforts would be made to bridge this huge gap and ensure that the huge amount of foreign exchange used to import the product is saved for other useful purposes.
The Governor of the CBN, Mr Godwin Emefiele, said the sum of N41 billion has been set aside to share to farmers across the country through Heritage Bank under the Wheat Seed Multiplication Project.
According to him, this initiative is part of the CBN's Brown Revolution Initiative, an intervention programme to flag-off and support the commencement of dry season wheat farming across states in Nigeria.
The apex banker said following the successes in the Anchor Borrowers' Programme (ABP), it was agreed that the gains recorded in rice and maize value chains should be extended to wheat production, noting that over 150,000 farmers are expected to benefit from the scheme.
He also said the programme would be implemented in 15 states on about 180,000 hectares of land, with $2 billion saved in importing five million metric tons of wheat annually through the intervention.
"Wheat is the third most widely consumed grain in Nigeria after maize and rice. It is estimated that the country only produces about one per cent (63,000 metric tons) of the 5-6 million metric tons of the commodity consumed annually in Nigeria," he said.
"This enormous demand-supply gap is bridged with over $2 billion spent annually on wheat importation. This has made wheat the second highest contributor to the country's food import bill," he added.
Mr Emefiele said that unless the issue was addressed, the increasing demand would add more problems to the country's reserves.
"Given the high growth rate of the country's population and the demographic structure, the demand for wheat is projected to continue to rise. This can only intensify pressure on the country's reserves unless we take a decisive step to grow wheat locally," he said.
The CBN chief said the programme was expected to add about 2,000 metric tons of seeds to the nation's national seed stock and potentially add 750,000 metric tonnes of wheat to national output annually through rain-fed wheat cultivation in Plateau, Mambila Plateau and Obudu Plateau in the short-term.
Meanwhile, Heritage Bank adopted more functional measures by registering the wheat farmers on the  Lagos Commodities and Futures Exchange (LCFE) platform in order to ensure due diligence on loan administration, monitoring and recovery, which would bring about an increase in the domestic production of wheat.
In agreement with the CBN Governor's view, MD/CEO of Heritage Bank, Mr Ifie Sekibo, that the Brown Revolution Initiative would help reduce the nation's food import bill by increasing wheat production, creating market linkages between smallholders farmers and Anchors/Processors, create an ecosystem that drives value chain financing, improve access to credit by the smallholder farmers by developing credit history through the scheme and many more.
Narrating some of the feats achieved, Mr Sekibo who was represented by the Divisional Head, Agribusiness, Natural Resources & Project Development, Heritage Bank, Mr Olugbenga Awe said that as a bank it partnered with CBN to ensure wheat planting on wet and dry seasons.
What we want to achieve is to end the importation of seeds and make Nigeria self-sufficient in wheat production.
"We are working with about 30 firms focusing only on seed production and also working with CBN to make sure we register all farmers. We believe working with LCFE will move Nigerian farmers from an informal approach to a structured approach," he said.
He further explained that whilst riding on the success of the wet season, "we decided to focus on the dry season which comes naturally to our people. As a bank, we are working on two things; one is to ensure the continuous multiplication of seeds and the other is to focus on the grains.
Champion Breweries, Others Champion 0.17% Growth on NGX
By Dipo Olowookere
The key performance indicators of the Nigerian Exchange (NGX) improved by 0.17 per cent on Friday as the shares of Champion Breweries and 11 others gained points.
The positive momentum was sustained yesterday despite a weak investor sentiment caused by sell-offs in Oando, GTCO, Nigerian Breweries and 15 others.
From the analysis of the data from the bourse, the insurance, consumer goods and energy sectors depreciated by 0.71 per cent, 0.56 per cent and 0.46 per cent respectively, while the banking counter expanded by 0.06 per cent, with the industrial goods space closing flat.
At the close of trades, the All-Share Index (ASI) increased by 86.88 points to 51,705.61 points from 51,618.73 points, while the market capitalisation grew by N47 billion to N27.875 points from 27.828 points.
A total of 156.1 million stocks worth N1.8 billion were traded in 4,312 deals yesterday compared with the 223.3 million stocks worth N2.9 billion traded in 4,028 deals on Thursday, implying a decline in the trading volume and value by 99.93 per cent and 35.82 per cent apiece and growth in the number of deals by 7.05 points.
Oando was the most active stock during the session as it traded 19.3 million shares valued at N110.3 million, Linkage Assurance transacted 12.0 million stocks for N6.4 million, Transcorp exchanged 9.1 million equities valued at N11.4 million, Access Holdings sold 10.0 million shares for N85.326 while UBA exchanged 8.9 million shares valued at N66.7 million.
The biggest price gainer was Champion Breweries as it gained 10.00 per cent to sell at N3.74, John Holt appreciated by 8.62 per cent to trade at 63 kobo, May and Baker appreciated by 8.47 per cent to N3.97, International Breweries rose by 5.26 per cent to N6.00, while FBN Holdings grew by 4.46 per cent to N10.55.
The worst-performing stock was Livestock Feeds as it fell by 9.09 per cent to N1.40, Red Star Express lost 8.64 per cent to settle at N2.75, Unity Bank dropped 8.16 per cent to 45 kobo, Courteville depreciated by 6.00 per cent to 47 kobo, while FCMB retreated by 5.71 per cent to N3.30.
19.2% Ease in FX Trades Bolsters Naira by 0.01% at I&E
By Adedapo Adesanya
A 19.2 per cent moderation in the value of foreign exchange (forex) transactions recorded at the Investors and Exporters (I&E) window of the FX market helped the Naira with extra weight to push down the value of the Dollar by 0.01 per cent or 5 kobo on Friday, June 24.
According to data obtained by Business Post from the FMDQ Securities Exchange, the exchange rate of the Naira to the Dollar at the market window was N420.12/$1 in contrast to N420.17/$1 it closed on Thursday.
The value of FX trades at the window was $162.98 million, $38.83 million lower than the $201.81 million achieved in the preceding trading day.
At the Peer-to-Peer (P2P) segment, the local currency further appreciated against the American currency by 0.32 per cent or N2 to trade at N618/$1 compared with the N620/$1 it was traded a day earlier.
But at the interbank window of the market, the Naira depreciated against the British Pound Sterling by N1.96 to trade at N510.02/£1 versus the preceding session's N508.06/£1 and slid by N1.04 against the Euro to close the day at N437.60/€1 compared with N436.56/€1 of the previous day.
Meanwhile, the recovery recorded by TerraClassicUSD (USTC) in the cryptocurrency market on Thursday appeared to be short-lived as it lost 11.5 per cent on Friday to trade at $0.0100.
It was the only digital coin of the 10 tokens tracked by this newspaper to shed weight yesterday as Solana (SOL) posted a 10.3 per cent growth to settle at $42.28.
Ethereum (ETH) went up by 7.4 per cent to sell at $1,236.08, Dogecoin (DOGE) appreciated by 6.2 per cent to trade at $0.0691, Binance Coin (BNB) jumped by 4.3 per cent after a deal with Cristiano Ronaldo to quote at $241.40, Bitcoin (BTC) recorded a 2.7 per cent rise to trade at $21,508.22, Cardano (ADA) jumped by 2.6 per cent to $0.5053, Litecoin (LTC) leapt by 0.6 per cent to $57.02, Ripple (XRP) recorded a 0.07 per cent rise to trade at $0.3718, while the US Dollar Tether (USDT) gained 0.01 per cent to sell for $0.9995.
NASD Exchange Closes Last Day of the Week 0.42% Higher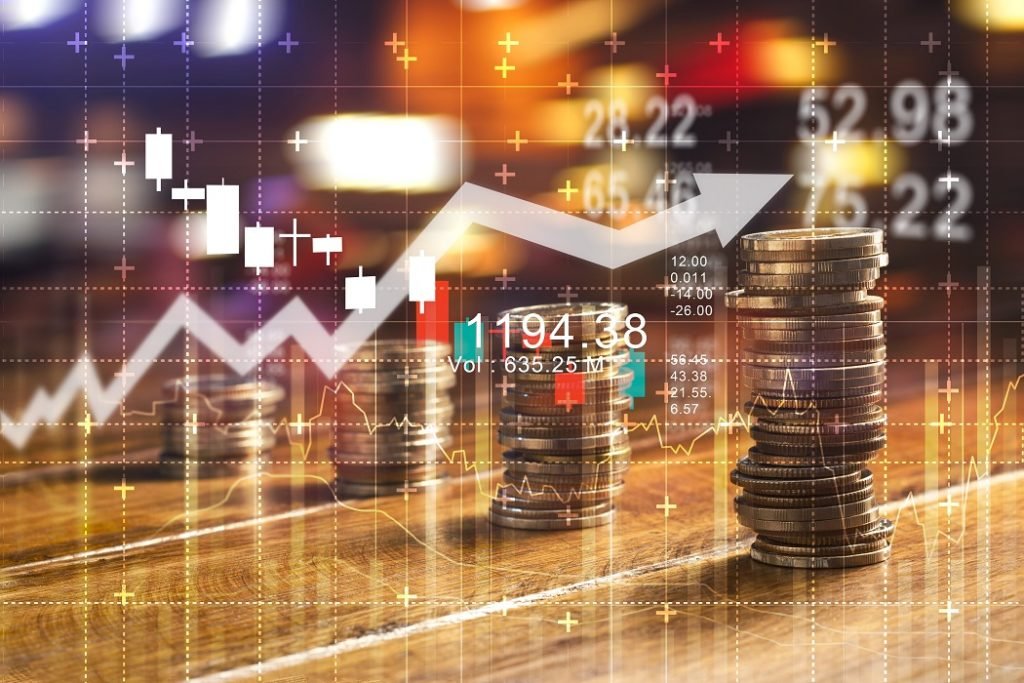 By Adedapo Adesanya
The last trading session of the week on the NASD Over-the-Counter (OTC) Securities Exchange closed on a positive note on Friday by 0.42 per cent.
This was influenced by the gains recorded by Niger Delta Exploration and Production (NDEP) Plc and Central Securities Clearing System (CSCS) Plc.
NDEP grew during the day by N18 or 10 per cent to close at N198.00 per unit compared to the previous day's N180.00 per unit, while CSCS Plc rose by 20 kobo or 1.37 per cent to close at N14.80 per unit as against the N14.60 per unit it was previously sold.
At the end of the day's trading, the NASD Unlisted Securities Index (NSI) gained 3.24 points to settle at 768.27 points compared with the earlier day's 765.03 points.
In the same trend, the bourse's market capitalisation closed at N1.011 trillion as investors expanded the total value of securities on the platform by N4.27 billion. On Thursday, the market capitalisation stood at N1.007 billion.
At the market, the total volume of shares bought and sold by investors increased by 251.7 per cent to 323,519 units from 91,997 units, the total value of transactions appreciated by 53.1 per cent to N8.9 million from N5.8 million, while the total number of trades went down by 15.4 per cent to 11 deals from 13 deals.
AG Mortgage Bank Plc finished the trading week as the most traded stock by volume on a year-to-date basis with the sale of 2.3 billion units worth N1.2 billion, CSCS Plc also retained the second spot with the sale of 674.2 million units valued at N14.1 billion, while Food Concepts Plc was in third place for trading 146.0 million units valued at N126.7 million.
In the same vein, CSCS Plc maintained its position as the most active stock by value on a year-to-date basis with a turnover of 674.2 million units valued at N14.1 billion, VFD Group Plc was in second place with 10.9 million units worth N3.2 billion, while FrieslandCampina WAMCO Nigeria Plc retained the third place with the sale of 9.6 million units valued at N1.2 billion.
Latest News on Business Post