Nigerian Currency Gains N1.35 Against Dollar
By Adedapo Adesanya
The Nigerian currency recorded a gain of N1.35 or 0.33 per cent against the Dollar at the Investors and Exporters (I&E) segment of the foreign exchange (FX) market on Thursday, September 30, 2021.
Data sourced by Business Post showed that the Nigerian Naira was traded at the market segment at N413.38/$1 as against N414.73/$1 it was sold at the previous session.
The sufficient supply of forex to the investors' window as well as a decline in the demand for foreign currencies supported the gains posted by the local currency yesterday.
It was observed that trades valued at $141.13 million were carried out at the session compared with the $467.56 million executed at the preceding trading day, indicating a decline by 69.8 per cent or $326.43 million.
At the interbank window, the exchange rate of the Naira to the American currency remained flat on Thursday at N410.8/$1.
At the parallel market, this newspaper gathered that those who could not access FX at the I&E window bought the Dollar at N580/$1, the same rate it was traded on Wednesday.
Also, the Naira maintained stability against the Pound Sterling and the Euro at the unregulated FX market at N780/£1 and N680/€1 respectively.
Meanwhile, transactions were mixed at the cryptocurrency market yesterday as six of the 10 digital currencies tracked by Business Post closed higher.
Bitcoin (BTC) appreciated by 3.9 per cent to trade at N24,750,065.41, Tron (TRX) grew by 1.7 per cent to sell at N50.21, Dash (DASH) gained 1.5 per cent to sell at N92,275.40, Ethereum (ETH) improved by 0.7 per cent to quote at N1,702,205.08, Litecoin (LTC) added 0.4 per cent to its value to sell for N87,026.03, while Dogecoin (DOGE) made a 0.1 per cent gain to trade N122.05.
On the negative side, Ripple (XRP) skid by 1.2 per cent to trade at N542.66, the duo of Cardano (ADA) and the United States Dollar Tether depreciated by 1.1 per cent to N1,226.39 and N566.70 respectively, while Binance Coin (BNB) lost 0.5 per cent to trade at N157,139.38.
Rising External Borrowing Costs of Nigeria, Others Worry World Bank
By Adedapo Adesanya
The World Bank has expressed worry over the rising external borrowing costs of Nigeria and other African countries, especially those in sub-Saharan Africa (SSA), noting that in the last 12 years, the region has used about 16.5 per cent of revenue to service debts as against 5 per cent in 2010.
In a press release titled African Governments Urgently Need to Restore Macro-Economic Stability and Protect the Poor in a Context of Slow Growth, High Inflation, the global lender said, "Debt is projected to stay elevated at 58.6 per cent of GDP in 2022 in SSA.
"African governments spent 16.5 per cent of their revenues servicing external debt in 2021, up from less than 5 per cent in 2010. Eight out of 38 IDA-eligible countries in the region are in debt distress, and 14 are at high risk of joining them.
"At the same time, high commercial borrowing costs make it difficult for countries to borrow on national and international markets while tightening global financial conditions are weakening currencies and increasing African countries' external borrowing costs," it stated.
According to the bank, it is crucial to increase the effectiveness of current resources and to maximize taxes in light of the current difficult situation.
The biannual analysis of the near-term regional macroeconomic outlook showed that economic growth in Sub-Saharan Africa (SSA) is set to decelerate from 4.1 per cent in 2021 to 3.3 per cent in 2022, a downward revision of 0.3 per cent.
This is mainly due to the  slowdown in global growth, including flagging demand from China for commodities produced in Africa.
Due to decreased corporate investments and consumer consumption, the war in Ukraine is impacting on economic activity and aggravating already high inflation.
The report that 29 of the 33 SSA nations having information as of July 2022 had inflation rates exceeding 5 per cent, while 17 nations experienced double-digit inflation.
The bank said, "Global headwinds are slowing Africa's economic growth as countries continue to contend with rising inflation, hindering progress on poverty reduction. The risk of stagflation comes at a time when high-interest rates and debt are forcing African governments to make difficult choices as they try to protect people's jobs, purchasing power, and development gains."
Due to recent economic shocks, instability, and war, and extreme weather, hunger has drastically grown throughout SSA.
The World Bank spoke about the growing debt to GDP ratio, particularly in the high inflationary environment.
Geregu Power Listing Will Attract Other Electricity Firms to Stock Exchange—Mahmood
By Dipo Olowookere
The chairman of the Nigerian Exchange (NGX) Limited, Mr Abubakar Mahmood, has described the listing of the shares of Geregu Power Plc on the platform as a good development as it will attract other electricity firms to the stock market.
On Wednesday, October 5, 2022, Geregu Power listed its stocks on the bourse, increasing the market capitalisation of the exchange by N250 billion following the listing by introduction of 2.5 billion ordinary shares at N100 per unit.
Business Post gathered that the NGX placed Geregu Power under the Utilities sector and Electric Power Generation sub-sector, with the trading symbol GEREGU.
The Geregu Power listing today made the company the first power generation company (GenCo) in Nigeria to be listed on the NGX main board, a listing segment for well-established companies with demonstrable records of accomplishments.
"We are particularly pleased that Geregu Power has joined the prestigious group of companies listed on our main board, which will differentiate it as a professionally run power company with high standards, having met NGX's listing criteria.
"The main board listing is a sign of commitment to strong corporate governance, excellence, professionalism, service delivery efficiency, and increased returns to shareholders.
"We expect that the Geregu Power listing will encourage other power generation and distribution companies to list their shares on the exchange, thereby opening the sector up to cheaper, long-term capital that will boost infrastructural development and value creation," Mr Mahmood said in his speech to welcome the new company on board.
On his part, the Chief Executive Officer of NGX, Mr Temi Popoola, described the listing of Geregu Power as "a promising development in the country's power sector."
"We are delighted to welcome Geregu Power Plc to the exchange. Having Geregu listed in our market proves NGX's commitment to building a robust and inclusive market and creating avenues for sustainable investment.
"This listing will enhance liquidity for Geregu, increase its visibility among global investors, elevate its value and boost transparency, as our marketplace is a sterling platform for raising capital and enabling sustainable growth for national development.
"As a listing platform of choice, we are committed to working with companies at various stages of growth to explore the different opportunities in the capital market to meet their business objectives," Mr Popoola added.
The chairman of Geregu Power, Mr Femi Otedola, stated that, "The listing of the company was the actualisation of a vision to bring world-class standards in governance, sustainability, and business processes to the company and the Nigerian electricity sector."
He added that "listing on the exchange's main board will ensure that the long-term growth of the company is assured and its benefits will be passed on to our esteemed shareholders."
Agusto Forecasts Nigeria's Pension Assets to Grow to N14.8trn Amid Headwinds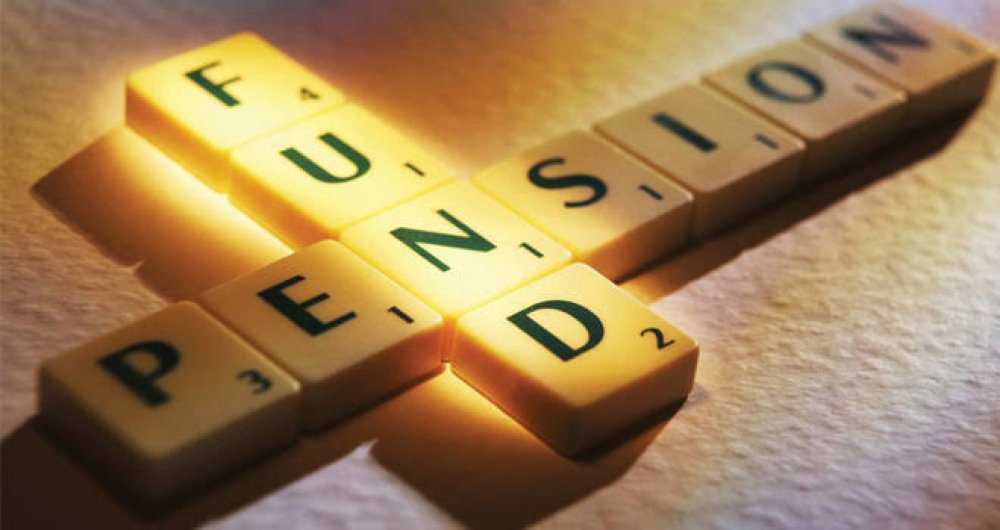 By Adedapo Adesanya
Global research firm, Agusto & Co, has forecast that Nigeria's pension assets will reach N14.8 trillion by the end of 2022.
This is as unpaid pension obligations by some employers, enrolees' apathy toward the transfer of Pension Fund Administrators (PFAs), and the ability of industry operators to protect the value of pension funds in the face of deteriorating macroeconomic conditions, particularly a weakening exchange rate and soaring inflation, are at the heart of the industry's current problems.
Agusto noted that in the last decade, the 628 per cent surge in the size of pension fund assets to N14.27 trillion is indicative of the industry's growth and evolution following legislative support provided by the Pension Reform Act (PRA) 2004 and the amendment in 2014.
However, the rising rates of emigration and unemployment in the last five years have slowed down the growth rate in pension contributions. If individuals who fall within these groups, who are eligible to access a 25 per cent lump sum of their pension assets, exercise the withdrawal option, it could cause the growth of assets under management (AuM) to stagnate.
The 3 per cent decline in the industry's annual contribution remitted to the RSAs in 2021 underlines this growing threat and National Pension Commission (PenCom) approval to use 25 per cent of the amount of a pension contributor's Retirement Savings Account (RSA) to pay for an equity contribution for a mortgage may lead to a decline in pension AuM in the medium term.
The research firm noted that low yield in investible outlets amid a 17-year high headline inflation rate of 20.52 per cent will lead to a contraction in the real value of AuM over time and implies that pension fund contributors could be worse off in retirement.
It was noted that this would renew interest in diversifying investments into foreign-denominated securities to improve returns and preserve value but warned that the prohibition on PFAs from acquiring foreign currencies directly through official channels might hinder this.
However, Agusto & Co. expects the pension sector to remain robust, given the industry's strategic importance to the Nigerian economy and the need to align the Nigerian pension scheme more closely with international standards in the near term.
Agusto & Co. also estimates that growth in pension assets will slow from a five-year average of 19 per cent to around 10 per cent in 2022 due to a combination of a muted interest rate environment and a slowdown in the rate of contributions which has been impacted by mass emigration and high unemployment.
Latest News on Business Post