Nigeria's Economy Shrinks By 2.24% In Q3
By Modupe Gbadeyanka
The Nigerian economy shrank further by 2.24 percent year-on-year in the third quarter of 2016 as Niger Delta militants continue their attacks on oil installations in the oil rich region of the country, which have caused a huge fall in crude oil production, Nigeria's main foreign exchange earnings.
The third quarterly contraction in a row also comes as Nigeria rolls from a crash in global oil prices, which have collapsed from over $100 a barrel in 2014 to currently around half that.
According to data released on Monday by the National Bureau of Statistics (NBS), Nigeria's oil production averaged 1.63 million b/d in Q3, lower than the average 1.69 million b/d output in Q2, and 25 percent lower than the 2.17 million b/d production a year ago.
The NBS noted that, "The nation's gross domestic product (GDP) contracted by -2.24 percent year-on-year in real terms."
It also said, "As a result, real growth of the oil sector slowed by 22.01 percent (year-on-year) in the third quarter of 2016. As a share of the economy, the oil sector contributed 8.19 percent of total real GDP, down from figures recorded in the corresponding period of 2015 and the preceding quarter of 2016 recorded at 10.27 percent and 8.26 percent respectively."
Data from the NBS also noted that manufacturing has taken a big hit, shrinking by 2.9 percent in the third quarter in the wake of a devalued naira and currency controls that have curbed trade.
"This is partly due to the continued fall in the exchange rate, which makes imported inputs more expensive, thereby increasing business costs," the NBS explained, adding that, 'This is greatly a result of the continued fall in (the) naira to dollar rate which translates to much higher cost of business operations."
19.2% Ease in FX Trades Bolsters Naira by 0.01% at I&E
By Adedapo Adesanya
A 19.2 per cent moderation in the value of foreign exchange (forex) transactions recorded at the Investors and Exporters (I&E) window of the FX market helped the Naira with extra weight to push down the value of the Dollar by 0.01 per cent or 5 kobo on Friday, June 24.
According to data obtained by Business Post from the FMDQ Securities Exchange, the exchange rate of the Naira to the Dollar at the market window was N420.12/$1 in contrast to N420.17/$1 it closed on Thursday.
The value of FX trades at the window was $162.98 million, $38.83 million lower than the $201.81 million achieved in the preceding trading day.
At the Peer-to-Peer (P2P) segment, the local currency further appreciated against the American currency by 0.32 per cent or N2 to trade at N618/$1 compared with the N620/$1 it was traded a day earlier.
But at the interbank window of the market, the Naira depreciated against the British Pound Sterling by N1.96 to trade at N510.02/£1 versus the preceding session's N508.06/£1 and slid by N1.04 against the Euro to close the day at N437.60/€1 compared with N436.56/€1 of the previous day.
Meanwhile, the recovery recorded by TerraClassicUSD (USTC) in the cryptocurrency market on Thursday appeared to be short-lived as it lost 11.5 per cent on Friday to trade at $0.0100.
It was the only digital coin of the 10 tokens tracked by this newspaper to shed weight yesterday as Solana (SOL) posted a 10.3 per cent growth to settle at $42.28.
Ethereum (ETH) went up by 7.4 per cent to sell at $1,236.08, Dogecoin (DOGE) appreciated by 6.2 per cent to trade at $0.0691, Binance Coin (BNB) jumped by 4.3 per cent after a deal with Cristiano Ronaldo to quote at $241.40, Bitcoin (BTC) recorded a 2.7 per cent rise to trade at $21,508.22, Cardano (ADA) jumped by 2.6 per cent to $0.5053, Litecoin (LTC) leapt by 0.6 per cent to $57.02, Ripple (XRP) recorded a 0.07 per cent rise to trade at $0.3718, while the US Dollar Tether (USDT) gained 0.01 per cent to sell for $0.9995.
NASD Exchange Closes Last Day of the Week 0.42% Higher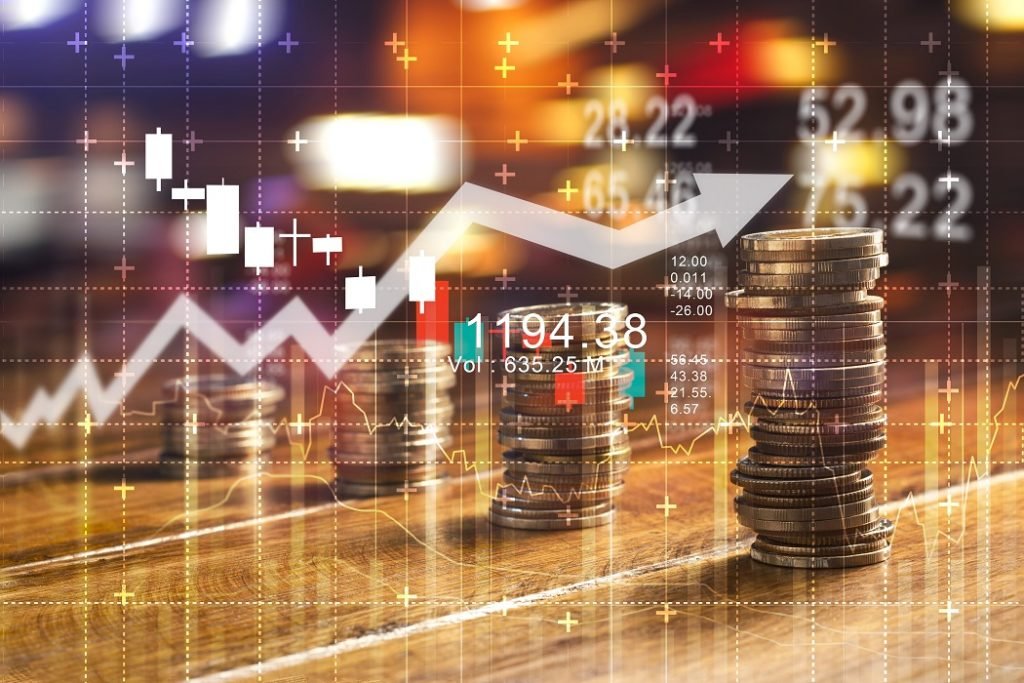 By Adedapo Adesanya
The last trading session of the week on the NASD Over-the-Counter (OTC) Securities Exchange closed on a positive note on Friday by 0.42 per cent.
This was influenced by the gains recorded by Niger Delta Exploration and Production (NDEP) Plc and Central Securities Clearing System (CSCS) Plc.
NDEP grew during the day by N18 or 10 per cent to close at N198.00 per unit compared to the previous day's N180.00 per unit, while CSCS Plc rose by 20 kobo or 1.37 per cent to close at N14.80 per unit as against the N14.60 per unit it was previously sold.
At the end of the day's trading, the NASD Unlisted Securities Index (NSI) gained 3.24 points to settle at 768.27 points compared with the earlier day's 765.03 points.
In the same trend, the bourse's market capitalisation closed at N1.011 trillion as investors expanded the total value of securities on the platform by N4.27 billion. On Thursday, the market capitalisation stood at N1.007 billion.
At the market, the total volume of shares bought and sold by investors increased by 251.7 per cent to 323,519 units from 91,997 units, the total value of transactions appreciated by 53.1 per cent to N8.9 million from N5.8 million, while the total number of trades went down by 15.4 per cent to 11 deals from 13 deals.
AG Mortgage Bank Plc finished the trading week as the most traded stock by volume on a year-to-date basis with the sale of 2.3 billion units worth N1.2 billion, CSCS Plc also retained the second spot with the sale of 674.2 million units valued at N14.1 billion, while Food Concepts Plc was in third place for trading 146.0 million units valued at N126.7 million.
In the same vein, CSCS Plc maintained its position as the most active stock by value on a year-to-date basis with a turnover of 674.2 million units valued at N14.1 billion, VFD Group Plc was in second place with 10.9 million units worth N3.2 billion, while FrieslandCampina WAMCO Nigeria Plc retained the third place with the sale of 9.6 million units valued at N1.2 billion.
Oil Market Jumps 3% on Tighter Supply
By Adedapo Adesanya
The oil market improved by about 3 per cent on Friday, supported by tighter supply, with the Brent crude futures growing by $3.07 or 2.8 per cent to $113.12 a barrel and the US West Texas Intermediate (WTI) crude futures expanding by $3.35 or 3.2 per cent to $107.62.
Despite the bullish news on Friday, the black gold notched its second weekly decline on concerns that rising interest rates could push the world economy into recession.
The already tight market was further impacted as crude production dropped 45 per cent in less than a decade, currently averaging 275,000 barrels per day as protests of indigenous nationalities of Ecuador demanding fuel subsidies saw them invade and vandalize at least a dozen of oil fields and risk pipeline supply to the country's ports.
Indigenous leaders have presented the government of President Guillermo Lasso with a list of 10 demands, including a freeze on national gas prices, greater investments in education and healthcare, and more jobs.
In an unprecedented turn of events, the world's most-watched oil data report on inventories from the US was not released this week due to a power problem.
The Energy Information Administration (EIA) hopes to shed more light on the reasons for the delay next Monday.
Meanwhile, the US Federal Reserve's unconditional focus on taming inflation continues to squeeze speculators out of the Brent and WTI futures contracts.
The US Federal Reserve Chair, Mr Jerome Powell, said the central bank's focus on curbing inflation was "unconditional", adding to fears about more interest rate hikes.
Russia's invasion of Ukraine exacerbated tight supplies this year just as demand has been recovering from the COVID pandemic.
Crude has also gained support from the almost total shutdown of output in OPEC member Libya due to unrest.
On Thursday, the Libyan oil minister said the National Oil Corporation (NOC) chairman was withholding production data from him, raising doubts over figures issued last week.
The Organisation of the Petroleum Exporting Countries and its allies, known as OPEC+, meet on June 30 and are expected to stick to a plan to only slightly accelerate hikes in oil production in July and August.
US energy firms added oil and natural gas rigs for a second week in a row in a record 23-month streak of increases, as high crude prices and prodding by the government prompted drillers to return to the wellpad.
Latest News on Business Post