Nigeria's Stock Exchange Records Low Weekly Trading Volume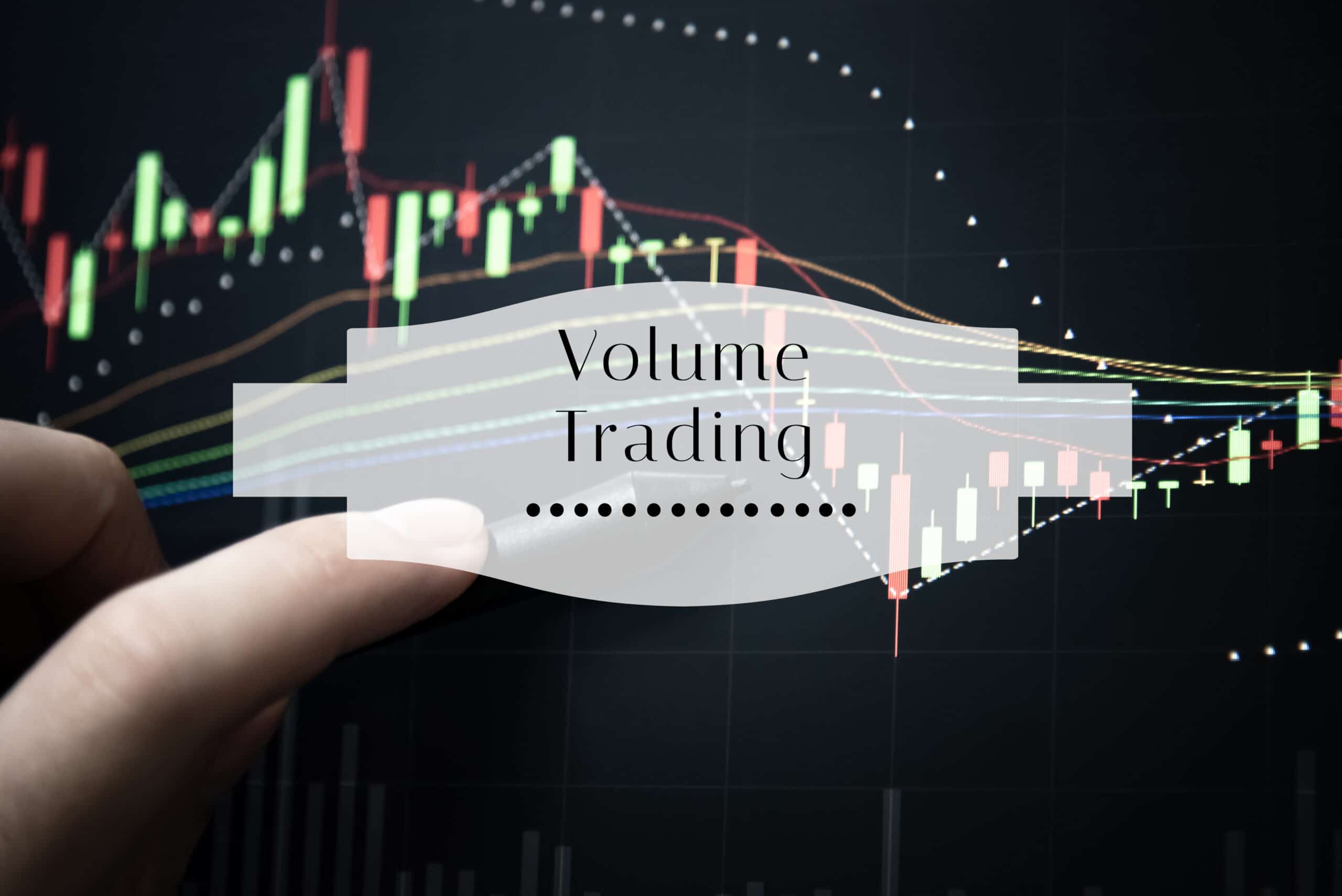 By Dipo Olowookere
The volume of transactions on the floor of the Nigerian Exchange (NGX) Limited declined significantly last week due to the closure of the market for two days to mark Eid-el Kabir on Monday and Tuesday.
This led to the trading of 504.322 million shares worth N7.517 billion in 12,393 deals compared with the 822.404 million shares valued at N10.366 billion traded a week earlier in 20,643 deals.
The trio of GTCO, Caverton and UBA accounted for 164.202 million shares worth N1.859 billion in 1,937 deals, contributing 32.56 per cent and 24.73 per cent to the total trading volume and value respectively.
Further analysis indicated that financial stocks led the activity chart by volume with 270.549 million units worth N2.940 billion traded in 5,730 deals, contributing 53.65 per cent and 39.11 per cent to the total trading volume and value respectively.
Services equities trailed with 74.980 million units worth N168.626 million in 954 deals, while energy stocks posted a turnover of 42.664 million units worth N262.001 million in 798 deals.
Business Post observed that despite the low trading activity, the All-Share Index (ASI) and market capitalisation appreciated in the week by 1.27 per cent and 1.28 per cent to close at 52,215.12 points and N28.158 trillion respectively.
Also, the NGX-Main Board, NGX 30, NGX MERI Growth, energy, and lotus II indices appreciated by 3.38 per cent, 0.91 per cent, 0.30 per cent, 0.02 per cent and 0.60 per cent respectively, while all other indices finished lower, with the ASeM, growth and sovereign bond indices closing flat.
On the price movement log, 20 shares gained points, lower than 31 shares in the previous week, while 32 stocks shed weight, higher than 26 stocks in the preceding week, with 104 equities closing flat, higher than 99 equities in the previous week.
Academy Press maintained its upward movement with a price appreciation of 16.93 per cent to settle at N2.21, CWG rose by 12.50 per cent to 90 Kobo, Caverton appreciated by 12.30 per cent to N1.37, Wema Bank improved by 10.00 per cent to N3.74, while Airtel Africa gained 10.00 per cent to quote at N1,905.40.
On the flip side, Fidson lost 21.58 per cent to trade at N9.41, Cornerstone Insurance declined by 17.39 per cent to 57 Kobo, Multiverse fell by 13.33 per cent to close at N1.82, Ikeja Hotel went down by 11.36 per cent to N1.17, while Northern Nigerian Flour Mills moderated by 9.95 per cent to N8.60.
Emefiele Says Banks Will Accept Old Naira Notes After Deadline
By Dipo Olowookere
The Governor of the Central Bank of Nigeria (CBN), Mr Godwin Emefiele, has confirmed that Nigerians who could not deposit their old Naira notes before the deadline would not lose their funds.
Speaking on Tuesday when he appeared before an ad-hoc committee of the House of Representatives chaired by Mr Alhassan Ado Doguwa, he said banks will continue to accept the old N200, N500, and N1,000 notes after February 10, 2023.
Nigerians were earlier given till Tuesday, January 31, 2023, to swap their old currency notes for the newly redesigned banknotes.
But after much pressure, the CBN obtained approval from President Muhammadu Buhari to shift the deadline forward by 10 days.
Last week, the Speaker of the House of Representatives, Mr Femi Gbajabiamila, threatened to sign a warrant of arrest on Mr Emefiele over his refusal to appear before the lower chamber of the parliament to explain the policy to lawmakers.
On Monday night, while speaking on a television programme monitored by Business Post, Mr Doguwa said the House would expect the CBN chief to appear today or risk being arrested by the police.
This morning, he was at the National Assembly to face the lawmakers, and during his speech, he said banks would continue to accept the old notes after the deadline in line with section 20, subsection 3 of the CBN Act, which says even after the old currency has lost its legal tender status, the bank is mandated to collect those monies.
"In agreement with the House of Representatives resolution and subject to section 20, subsection 3, which says even after the old currency has lost its legal tender status, that we are mandated to collect those monies. I stand with the House of Representatives on this.
"What does that mean? It means if you have monies you are unable to deposit to your bank after the expiration, we certainly will give you the opportunity to bring them back into the CBN, we redeem it and pay it into your bank account, or we exchange it. In that case, you do not lose your money.
"I want to appeal to you, this is not an easy exercise, but we are happy that in 19 years, we are able to carry out this important part of our mandate. We are grateful that we are doing it. We want the support of all Nigerians," Mr Emefiele said.
Currency Swap Deadline Extension Shows Emefiele Misled Buhari—Doguwa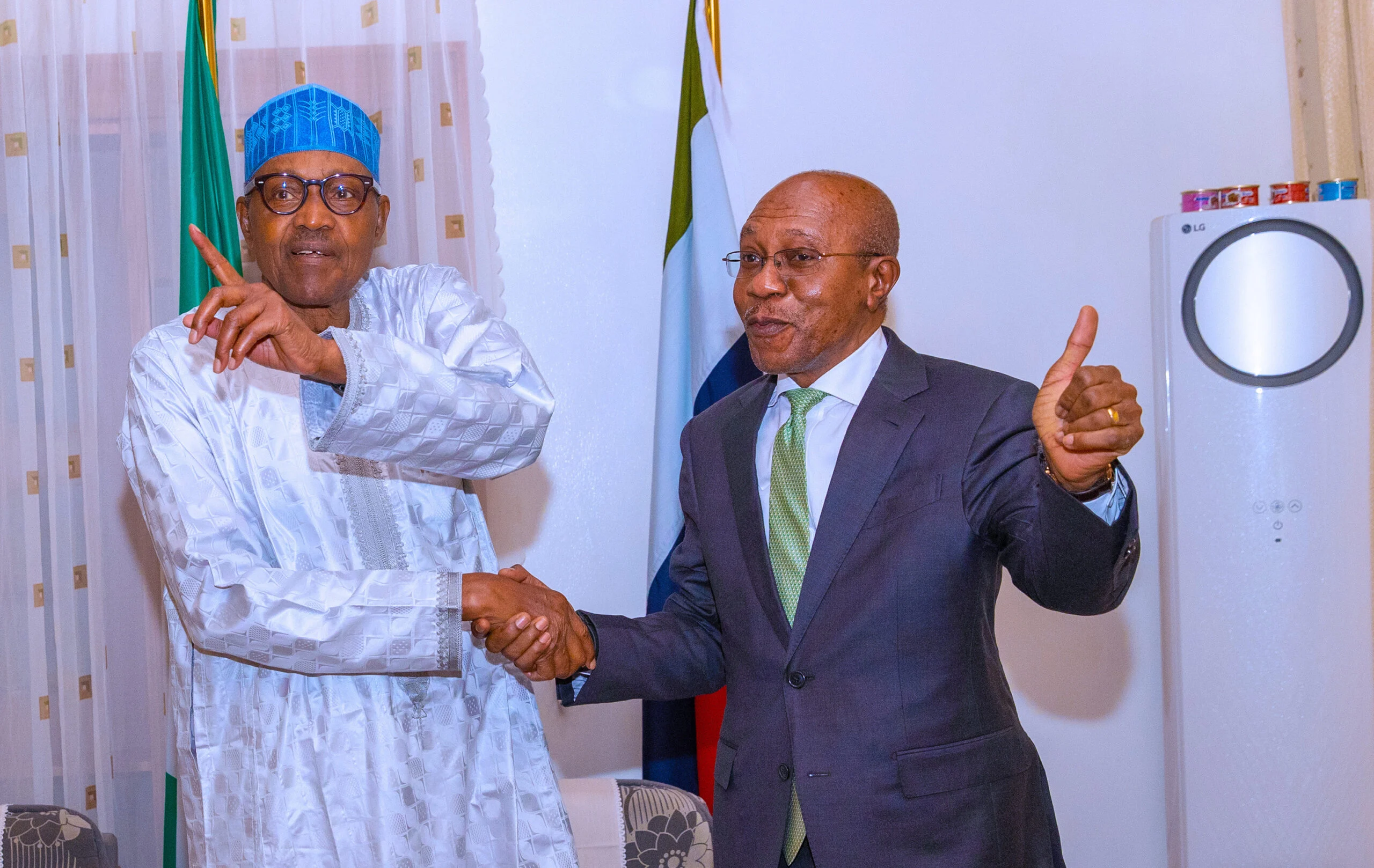 By Dipo Olowookere
The Majority Leader of the House of Representatives, Mr Alhassan Ado Doguwa, has accused the Governor of the Central Bank of Nigeria (CBN), Mr Godwin Emefiele, of misleading President Muhammadu Buhari on the Naira redesign policy.
On October 26, 2022, Mr Emefiele announced that the bank would change the look of the N200, N500, and N1,000 currency notes. The president unveiled the new notes a month later before hitting circulation last month.
During the announcement, the CBN chief said the old banknotes would cease to be legal tender in Nigeria from January 31, 2023, but last Sunday, Mr Buhari approved an extension of 10 additional days.
While speaking on Channels Television's Politics Today on Monday, Mr Ado Doguwa said the lower chamber of the National Assembly would not accept the 10-day extension because it violates the laws of the land.
The green chamber had asked the central bank Governor to extend the deadline by six months to July 31, 2023, to allow more Nigerians to return their old notes, especially because the new currency notes were still very scarce.
At the programme monitored by Business Post, the lawmaker accused Mr Emefiele of misleading President Buhari on the policy, emphasising that this was why he approved the 10-day extension.
"You see, Mr President may have been presented with a misleading briefing [on the policy], which may have made him act in the wrong direction by approving it.
"It (the extension) goes to confirm to you that if the President were actually briefed ab initio of the implications of the Naira redesign, he would not have come now to extend the deadline by 10 days, which means there is an issue.
"If the President were initially given the correct information of the policy with a specified deadline, certainly, he would not have made a U-turn to extend it. We are even saying the 10-day extension is not the position of the law and is not acceptable to the parliament because it contradicts the law.
"The CBN Act says when there is a redesign of the Naira notes, the old and the new currency notes are allowed to operate side-by-side until the old notes naturally vanish from circulation," the lawmaker stated.
"I am sure Mr President will be one humble leader to understand when he is misled, and he should be able to come now to look at the right thing and take the right decision like he is doing now," Mr Doguwa, who doubles as the Chairman of the House Adhoc Committee, added.
He further said the CBN did not consult with the National Assembly before redesigning the currency banknotes.
"The constitution of Nigeria says the central bank, being an institution of the land, must, at all times when it wants to embark on a new policy, must consult relevant committees or the leadership of the National Assembly.
"They did in the case of the cashless policy. You remember we invited them, the Governor was not able to attend, he sent the deputy governor to explain everything to us.
"But I want to tell you that for the Naira redesign, we were not consulted. It was purely their business and we believe this policy will affect the economy, the security of the nation and the forthcoming general elections. In fact, why change the Naira just some days before the election," he said.
When asked if he suspects the election is being scuttled with the policy, he responded, "Yes, for someone who wanted to partake in the (APC) presidential primary. So, I won't be surprised that he is doing all these to scuttle the polls.
"You don't limit the amount of cash with politicians about 30 days to an election. Even INEC, and security officials will need cash for logistics and others. Their allowances are also paid in cash. So, I wonder how you create this problem at a critical period. I believe this move is political."
ThriveAgric Emerges Co-Winners of 2022 AYuTe Agritech Challenge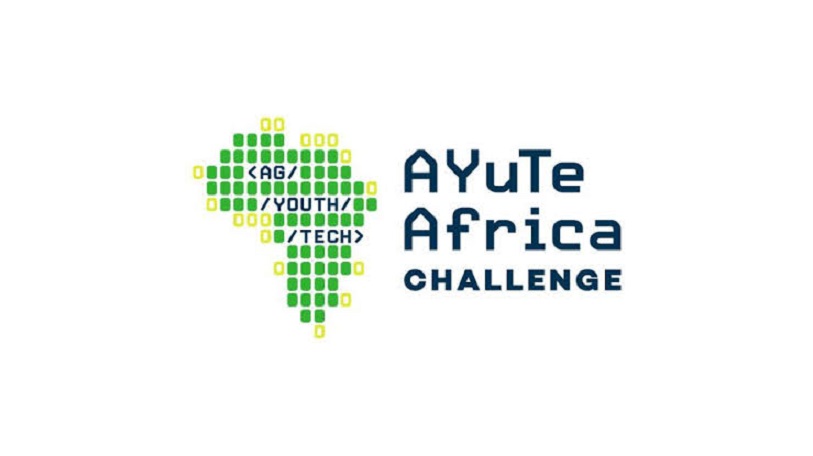 By Adedapo Adesanya
Nigeria's agritech company, ThriveAgric, has been selected among the 2022 winners of the AYuTe Africa Challenge that supports agritech innovators alongside Kenya's DigicCow and Botwana-based Brastorne Enterprises.
Heifer International announced the winners of the 2022 AYuTe Africa Challenge today, with the three companies set to receive a sizeable monetary investment: a total of $1.5 million in grants, along with ongoing support from a team of expert advisers—accomplished business veterans—to help them translate their funding into an aggressive expansion strategy.
ThriveAgric is a fast-growing start-up boosting farmer incomes and production with its breakthrough agriculture operating system. DigiCow is an agritech firm using digital tools to modernize production on small-scale dairy farms, while the digital technology for feature phones developed by Brastorne Enterprises is narrowing Africa's rural digital divide.
Speaking on this, Mrs Adesuwa Ifedi, senior vice president of Africa Programs, Heifer International, said, "At a time when Africa is facing unprecedented food-related challenges, it is incredibly inspiring to see these young African champions firmly focused on an agriculture-led future that provides farmers with the innovations they need to succeed.
"We launched this competition in 2021, challenging African youths to bring us innovations poised to provide the positive disruption our farmers urgently need. ThriveAgric, DigiCow and Brastorne are more than ready to meet the moment."
This is part of Heifer International's commitment to supporting young entrepreneurs developing affordable tech innovations as they work to scale their businesses. Doing so makes new services and technologies available to African farmers to overcome long-standing challenges while attracting a new generation to unlock the huge potential of agriculture on the continent.
Expressing his delight, Mr Uka Eje, Thrive Agric's co-founder and CEO, said, "We've developed the technologies, strategies and partnerships we believe can build the largest network of productive, profitable farmers Africa has ever seen.
"ThriveAgric's 500,000 farmers are already producing and earning much more than the average Nigerian farmer. Investors are responding to our potential, and this prestigious award from Heifer International will accelerate our plans to expand across the continent."
DigiCow, on its part, helps small-scale African dairy operations increase productivity with technology that provides free access to livestock management experts and links farmers to skilled and qualified veterinarians, artificial insemination providers and feed supply services—all from their mobile phones.
Brastorne's apps, such as mAgri, give farmers access to farming information, markets and short-term finance using the capabilities of any feature phone, such as SMS and interactive voice technology.
The Brastorne mobile service Mpotsa ("Ask me") provides rural unconnected mobile users with localized information, and Vuka harnesses USSD technology to allow users on any phone to create profiles, add friends, create chat groups, and more.
These technologies have helped farmers realize a 250 per cent increase in yields and achieve 85 per cent savings in communication and information access. The company also boasts 100 per cent youth employment.
Latest News on Business Post