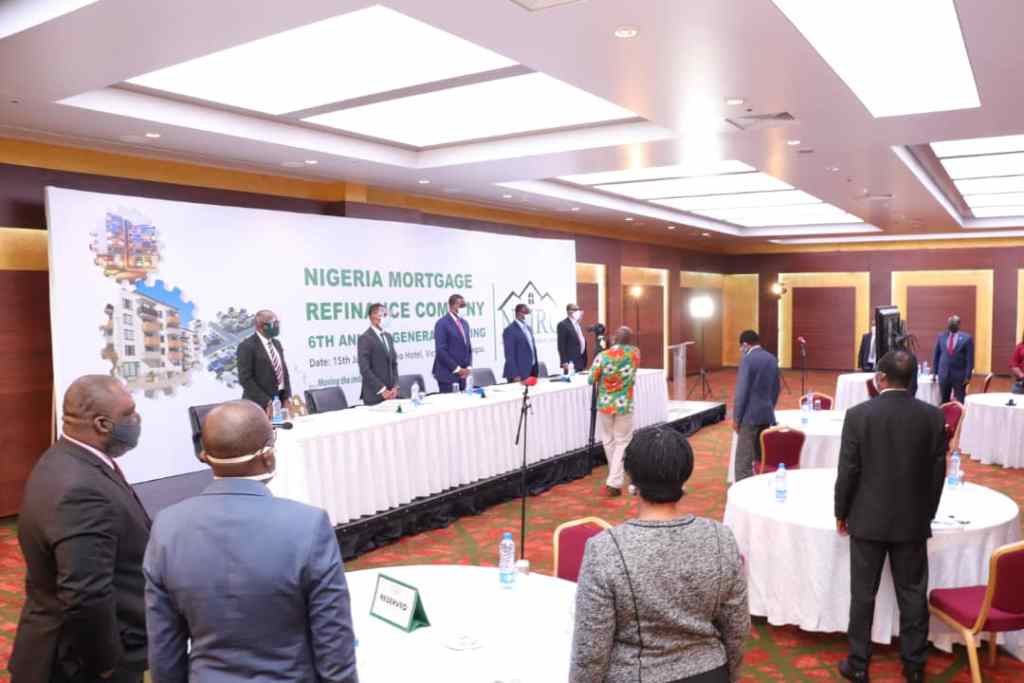 By Adedapo Adesanya
The Nigeria Mortgage Refinance Company Plc (NMRC) recorded a 7.1 per cent increase in profit in the first six months of the year to N1.67 billion from N1.56 billion achieved in the same period in 2019.
This was contained in its unaudited half-year financial statements for the period ended June 30 sent to the NASD Over-the-Counter (OTC) Securities Exchange.
However, NMRC had a higher Profit Before Tax (PBT) in the first six months of the year compared to that in 2019. In the period under review, the pre-tax profit rose by 2.4 per cent to N1.69 billion from N1.65 billion.
The company's earnings per share rose by six kobo to 79 kobo from 73 kobo at the comparative period last year.
The mortgage company, however, recorded a decline in gross earnings to N4.6 billion from the previous N4.8 billion, while the net interest income went down by 4.5 per cent to N2.55 billion as against the 2.67 billion realised in HY 2019.
In addition, the company recorded a lower interest expense during the period under review as a total of 2.06 billion was expended compared to N2.09 billion in the first half of 2019. This arose from interest expense on debt securities issued which accounted for N1.27 billion compared to N1.3 billion as at June 2019, while there was a higher interest expense on borrowing, N792.4 million compared to N788 million.
Its total assets rose by N1.8 billion in the six months period to 74.7 billion from N72.9 billion that it was at December 31, 2019. On the other hand, total liabilities dropped by N200 million in six months to N55.9 billion as against N56.1 billion in 2019.
NMRC Plc during its Annual General Meeting (AGM) last month noted that it was committed to its mandate of making housing finance more accessible and affordable for Nigerians particularly in an era where housing availability has come to play a critical role in successfully mitigating the spread and impact of COVID-19.