NNPC Achieves 71% Savings in Deep Offshore Rig-rate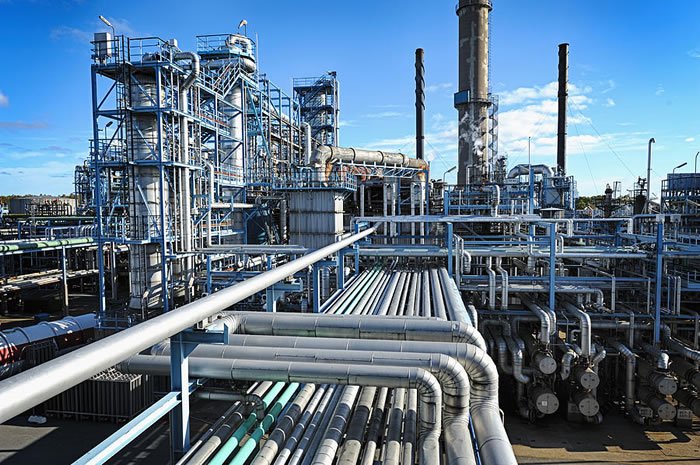 By Modupe Gbadeyanka
The Nigerian National Petroleum Corporation (NNPC) has renegotiated its deep offshore rig-rate from a staggering $580,000 to $164,000 per day, saving the country a 71.7 per cent cost of executing a similar operation in the past.
Similarly, the corporation has achieved a 35 percent downward review of rig rates per day for both swamp and land operations in its portfolios.
A rig rate is a major cost element incurred by an Exploration and Production (E&P) company in the course of drilling for oil or gas in deep offshore, shallow offshore, swamp, land areas or basins.
Speaking today in Lagos at the 14th Annual Aret Adams Memorial Lecture, Dr Maikanti  Baru, who was represented by the Chief Operating Officer, Gas & Power, Engr. Saidu Mohammed, said these reductions were also effected in NNPC's Unit Technical Cost (UTC) over the period.
Dr Baru declared that the various reductions serve as an incentive for investors to grow reserves, increase profitability and improve Return On Investment (ROI), adding that they also boost government revenue, thus improving government's commitment to developmental projects across the country.
"I am proud to announce that our UTC has significantly dropped from above USD70 per barrel in 2014, to about USD27 per barrel, as at year end 2016. Indeed, NNPC is committed to further driving down the UTC", Dr Baru stated in a lecture titled: "Find More, Produce More" at the one-day event.
The NNPC GMD solicited the support of all industry stakeholders to achieve more of these lofty aspirations, as according to him, there was an urgent need to link the Industry with other sectors of the Nigerian economy.
Dr. Baru said although the increased oil production involved the cost factor and the commodity price, the Corporation had produced oil within the year with much efficiency.
He said: "Price may not be readily under our control, but we need to manage cost of production within the Industry. Within the period we took over the reign of leadership in the Corporation, we have been able to drive down cost to a very commendable level."
The GMD explained that to achieve the 40 billion barrels of crude oil reserves and a production of 4Million barrels per day government's aspiration by 2020, the country needs an incremental of at least 1billion barrels in reserves year-on-year till 2020, and at minimum, half a million barrels in incremental production capacity per day within the same timeframe.
"Considering our quest for revenue generation as a nation, it is a given that we need to increase our exploration efforts in order to sustain our reserve base and grow production," he noted.
He charged industry stakeholders to invest in exploration activities, especially now that crude oil price is low "so that when the tide turns, all we would need to do is to turn on the taps."
Dr Baru said NNPC would continue to make investments that are geared towards increasing the national hydrocarbon reserves and daily crude oil & gas production, adding that in this respect, the Corporation was committed to propelling power, industrial and agricultural sectors, through an adequate provision of gas to power and sustainable feedstock to fertilizer and petrochemical industries.
In his opening remarks, the Chairman of the occasion and former Minister of State for Petroleum, Mr Odein Ajumogobia, said there was no better time to discuss increased oil production than now.
CBN Admits Printing Money to Boost Allocations to States
By Adedapo Adesanya
The Central Bank of Nigeria (CBN) has disclosed that one of its functions under the law is printing money to support the government whenever there is a crisis.
The Governor of the CBN, Mr Godwin Emefiele, while speaking on Thursday in Tunga, Awe Local Government Area of Nasarawa State, said one of its key mandates is to print currency.
Mr Emefiele was reacting to questions posed to him on the revelation by the Governor of Edo State, Mr Godwin Obaseki, that the federal government printed N60 billion last month to shore the shortfall in revenue generated in February 2021 shared to the three tiers of government by the Federal Accounts Allocation Committee (FAAC).
Mr Obaseki had warned that the country was in a serious fiscal crisis and the monetary rascality must be put an end to by the federal government.
But Mr Emefiele rebuffed his name-sake, saying that printing money is a key mandate of the central bank anywhere in the world, adding that the bank must always act to support the government at times of financial difficulties.
"If you understand the concept of printing of money. The concept of printing of money, it's about lending money; that's our job – to print. It's about lending money and so, there's no need to put the controversy about the printing of money as if we are going into the factory printing the naira and start distributing on the streets," he was quoted as saying by ThisDay.
"For us to see some people playing some games, overheating his polity talking about the printing of money, I think it is unfortunate and totally inappropriate. I would like to advise that this should stop. We should all work for the growth of our country and not play politics.
"It is very inappropriate for people to just give some colouration to the word printing of money as if it is a foreign word coming from the sky.
"In 2015/2016, we were in a similar [fiscal] situation, but it is far worse today. We provided a budget support facility to all the states of the country and that loan remains unpaid till now.
"We are going to insist on the states paying the loan back since they are effectively accusing us of giving them loans.
"Most countries of the world today are confronted by not just the health crisis from the COVID pandemic but also economic crisis.
"I keep saying this: it would be irresponsible of the central bank of Nigeria or any central bank to stand idle and refuse to support its government at this time. Whatever we do in Nigeria is being done in any clime.
"Nigeria is unfortunately in a very bad situation and we cannot pretend about it in the sense that we are facing problems about productivity output which is gross domestic product (GDP).
"We are working very hard to see how we can get our heads above water. We are also concerned with issues of inflation."
Obaseki's Claims
Mr Obaseki on Monday, April 7, 2021, said the country was facing a serious financial crisis and called on the federal government to act quickly.
"When we got FAAC for March, the federal government printed additional N50-N60 billion to top-up for us to share," he said.
The Minister of Finance, Budget and National Planning, Zainab Ahmed, dismissed the claim, insisting the FAAC allocation was revenue from different agencies of the government.
Mr Obaseki then took to Twitter on Thursday to say the government was "playing the ostrich" and urged the government to take urgent steps to end the current "monetary rascality".
He wrote, "While we do not want to join issues with the Federal Ministry of Finance, we believe it is our duty to offer useful advice for the benefit of our country.
"The Minister of Finance, Budget and National Planning, Mrs Zainab Ahmed, should rally Nigerians to stem the obvious fiscal slide facing our country.
"Rather than play the Ostrich, we urge the government to take urgent steps to end the current monetary rascality, so as to prevent the prevailing economic challenge from degenerating further.
"We believe it is imperative to approach the Nigerian project with all sense of responsibility and commitment and not play to the gallery because ultimately, time shall be the judge of us all."