Oil Prices Increase as US, China Advance Trade Deal
By Adedapo Adesanya 
Major oil futures gained more than one percent on Tuesday driven largely by optimism surrounding reports that the United States and China could finalize a trade agreement next month.
Following this, the price of Brent Crude, the international benchmark, traded up 1.13 percent equivalent to 74 cents to at $66.16 per barrel, while the US West Texas Intermediate (WTI) crude moved up 1.02 percent equivalent to 62 cents to trade at $61.14 per barrel.
This rise occurred as the United States President, Donald Trump said on Tuesday that he and President Xi Jinping of China will have a signing ceremony to sign the first phase of the US-China trade deal agreed to this month.
The 18-month long trade tensions between the two countries have weighed on the oil market because of worries of a slowdown in demand growth, leading to drops in oil prices but with this deal, things have experienced a change.
On Monday, Business Post reported that Russia, a member of the Organisation of the Petroleum Exporting Countries (OPEC) allied group (OPEC+) may consider easing output cuts next year. This was from an interview the Russian Energy Minister, Mr Alexander Novak, granted on Monday.
The OPEC and other top producing nations led by Russia had agreed earlier this month in Vienna to extend and deepen output cuts in the first quarter of 2020 by additional 500,000 barrels to 1.7 million barrels, but the oil market is still faced with oversupply from other non-OPEC member states such as the United States, which has a crude inventory of almost 13 million barrels per day.
As the market awaits official industry data, crude stocks, according to a poll by Reuters, are expected to have fallen for the second week by about 1.8 million barrels last week and this may help prices rise after the holidays.
The weekly government report on inventories has been delayed by two days due to Christmas with data expected on Friday.
Nigeria Working to Encourage Agricultural, Mineral Commodities Market
By Aduragbemi Omiyale
The Director-General of the Securities and Exchange Commission (SEC), Mr Lamido Yuguda, has said Nigeria was working tirelessly to encourage the agricultural and mineral commodities market to grow the economy.
He disclosed this while addressing newsmen a few days ago in Lagos, noting that the country was blessed with various commodities that could be exported and provide the nation with foreign exchange (forex).
Mr Yuguda disclosed that efforts are being made to ensure agricultural produce are of exportable standards and quality, stating that the commission is collaborating with the Standards Organisation of Nigeria (SON) to develop standards for commodities.
He disclosed that as a result of the collaboration with SON, some of the standards have been developed and exposed to different markets close by, and they have been received very well.
The DG said that the development of these standards will pave the way for the export of these products to the international market and, in turn, boost the Nigerian economy.
He said that the agency was pleased about the new government's mention of supporting the commodities sector as it will further boost the SEC's efforts at developing the commodities sector.
"Already, we have licensed a total of 5 exchanges and also approved the trading and framework for operations of different instruments.
"We are collaborating with NAICOM, CBN, SON and the Fed Min of Solid Minerals and Mines in various ways to develop the sector. Ranging from capacity building, standard setting, domestic and international advocacy etc," he said.
"This is a sector that the commission has been working strenuously to encourage, including agricultural and mineral commodities. This is a market that has a lot of potential for Nigeria.
"We are a very good agricultural nation, and we have a lot of resources, and right now, most of them are sold in local markets without any form standards, and because of that, a lot of our agricultural produce is rejected in the international market.
"You see, smaller countries are able to export their agricultural products, especially fruits. Our fruits are among the best in the world, but unfortunately, we are not participating in this market because of standardisation issues," Mr Yuguda added.
The SEC chief added, "This is something in the right direction, it is a starting point, and I believe that going further in the near future, this could be something really significant. We expect the agricultural sector to grow significantly in the nearest future.
"We are also collaborating with the Ministry of Solid Minerals because there is a lot of opportunity in that sector. But right now, there is a lot of artisanal mining, so there needs to be a collaboration between state governments and the Ministry of Mines so that there is a kind of standardisation and those mining are licenced by the government, and this mining is happening on a sustainable basis".
Mr Yuguda stated that as part of implementing the Capital Market Master Plan, the commission constituted a Technical Committee on Commodities Trading Ecosystem whose mandate was to identify challenges of the existing framework and develop a roadmap for a vibrant ecosystem.
"A committee comprising various stakeholders, including the SON, was set up to drive the implementation of the report. One of the recommendations in the report identified the development of grading and standardisation system in line with international best practice," he said.
Groups Educate Investors on Basic Concepts of SASB Standards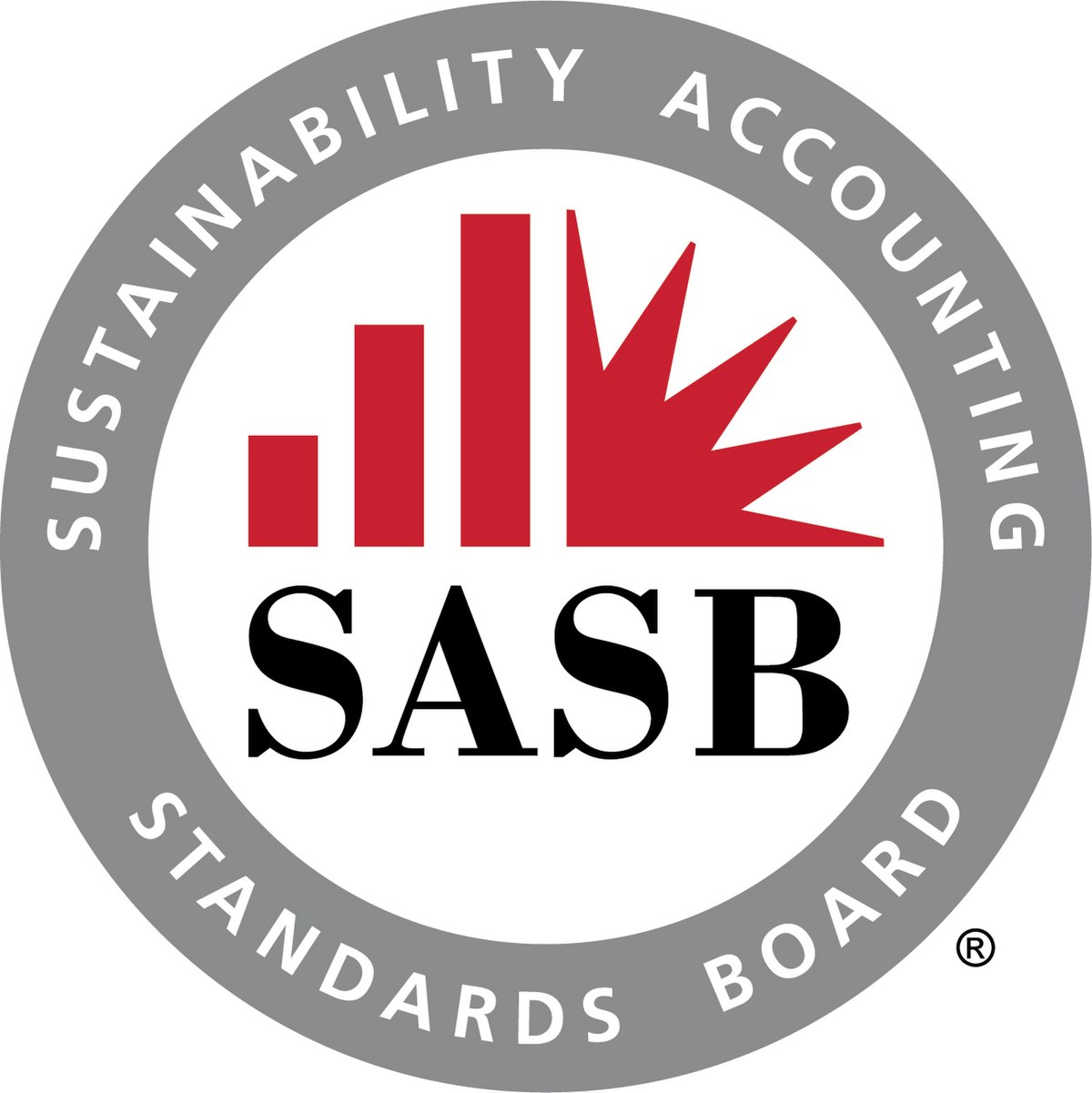 By Aduragbemi Omiyale
A workshop designed to help investors understand the basic concepts of the SASB standards and make effective decisions based on the standards has been organised by the Nigerian Exchange (NGX) Regulation Limited, the International Sustainability Standards Board (ISSB) as well as the Financial Reporting Council (FRC) of Nigeria.
The groups disclosed that they came up with the seminar as part of their commitments to championing the drive of sustainability and climatic disclosure reporting among companies to ensure investors in the Nigerian capital market are protected.
In her opening remark during the opening of the three-day virtual workshop on IFRS Sustainability Disclosure Standards for companies as well as investors in the capital market in Lagos on Tuesday, the chief executive of NGX Regulation, Ms Tinuade Awe, said her organisation would continue to promote a fair, transparent and orderly market that thrives on full and timely information needed for the protection of investors in the Nigerian capital market.
"As a member of the NGX Group, our commitment towards driving sustainability and climate disclosures dates back in time and continues as we partner with organisations such as the FRC, and so we are pleased to have these sessions as they are important, and we look forward to having more collaborations with the FRC as well as other organisations," she said.
Ms Awe further revealed that there is an adoption readiness strategy mapped out to help accountants and auditors in sustainability and climatic reporting.
"The adoption readiness working group is a creation of the FRC supported by the ISSB where basically a group of people are being put together in order to advise or help the FRC on a roadmap for getting to the adoption of these standards to work in Nigeria," she said.
Earlier in his welcome remarks, the Executive Secretary of FRC Nigeria, Mr Shuaibu Adamu, revealed that Nigeria is the only African country that has been selected to launch the IFRS S1 and IFRS S2 while adding that key to the launching of these standards has been awareness and capacity building.
Commending NGX RegCo and ISSB, Mr Adamu said, "It is encouraging that African countries are coming together to collaborate in this capacity-building programme because it is clear that Africa does not want to be left behind.
"We want to appreciate NGX RegCo for agreeing to partner with us, and they have been so far worth partners in this endeavour. It is clear that ISSB wants implementation of these standards globally, and they have taken time to ensure Africa is not left behind," he added.
Also speaking, the Board Member of ISSB, Ndidi Nnoli-Edozien, said that the IFRS standards are used across 140 countries, and the objective is to enable companies to provide comprehensive, decision-useful sustainability and climate information to global capital markets, develop a common language of sustainability-related disclosures.
"What we have done is adopt a building block approach which allows for regulators to put in place a connection between not just the IFRS standards but also existing local multi-stakeholder information needs and local standards that currently exist. All together to meet the information needs of investors globally.
"The idea is to make things simpler so that on the one hand, S1 and S2 are interoperable with jurisdictive requirements like you have in Europe, for example, ESRS and adopted to meet broader multi-stakeholder needs that may look familiar like the GRI Standards so that essentially, a comprehensive foundation of disclosures is provided. The S2 is what will be implemented first," Nnoli-Edozien said.
VikingGenetics, Arla Partner to Increase Cows' Milk Yield in Nigeria
By Modupe Gbadeyanka
An exclusive genetics partnership has been entered between VikingGenetics and Arla Foods to help meet Nigeria's growing demand for dairy commodities.
The deal will allow Arla, which launched its dairy farm in Kaduna State recently, to use 100 per cent X-Vik sexed semen from VikingGenetics bulls in the herd.
By exclusively using sexed semen, the outcome will be even more VikingHolstein heifer calves to expand the herd. In the near future, heifers could also be sold to other farmers in Nigeria for them to benefit local production further.
"Arla aims to increase the cows' milk yield, and introducing Nordic cattle genetics into the Nigerian market can unlock much of the untapped potential in the country's dairy industry," the Export Manager for VikingGenetics, Mr Seppo Niskanen, said, adding that, "Together, Arla, VikingGenetics, and Livestock Genetics of Africa have selected the right bulls to achieve this."
Ahead of unveiling its new farm in Kaduna on May 26, 2023, VikingLivestock imported 216 Danish VikingHolstein heifers on May 9.
The heifers, which will be inseminated with 100 per cent sexed semen from VikingGenetics bulls, are housed at a brand-new facility focused on animal welfare and house up to 750 dairy cows.
The cows were brought into the country to help meet the growing demand for milk.
Nigeria has one of the fastest-growing populations in the world, putting pressure on food producers' ability to meet the demand of nearly 40 per cent of the current market for milk and milk products.
"VikingGenetics is honoured to support Nigeria's agricultural growth and is eager to participate in this long-term partnership. We are delighted to bring our robust and healthy Nordic dairy cattle genetics to Nigeria," the CEO of VikingGenetics, Louise Helmer, said.
"With a daily production of 30 to 40 litres of milk, VikingGenetics' breeds can benefit areas where farmers experience average yields of 1-2 litres daily. Helmer added that this would greatly help farmers and their communities, increase yields, boost income, and enhance access to nutritious food," Helmer added.
It was gathered that this collaboration would involve the delivery of livestock, semen, and expert advice, ensuring that Arla and the Nigerian farmers receive a complete, ready-made solution.
This provides the farm with high-quality genetics and animals with high milk yields that will support dairy production in Nigeria for years.
"With this project, we share our knowledge, create an economically viable off-take market for local milk and show a way for the future of Nigerian dairy farming," Arla Farm Manager, Snorri Sigurdsson, stated.
Latest News on Business Post