Outrage as Nigeria Seeks $1.2bn Loan from Brazil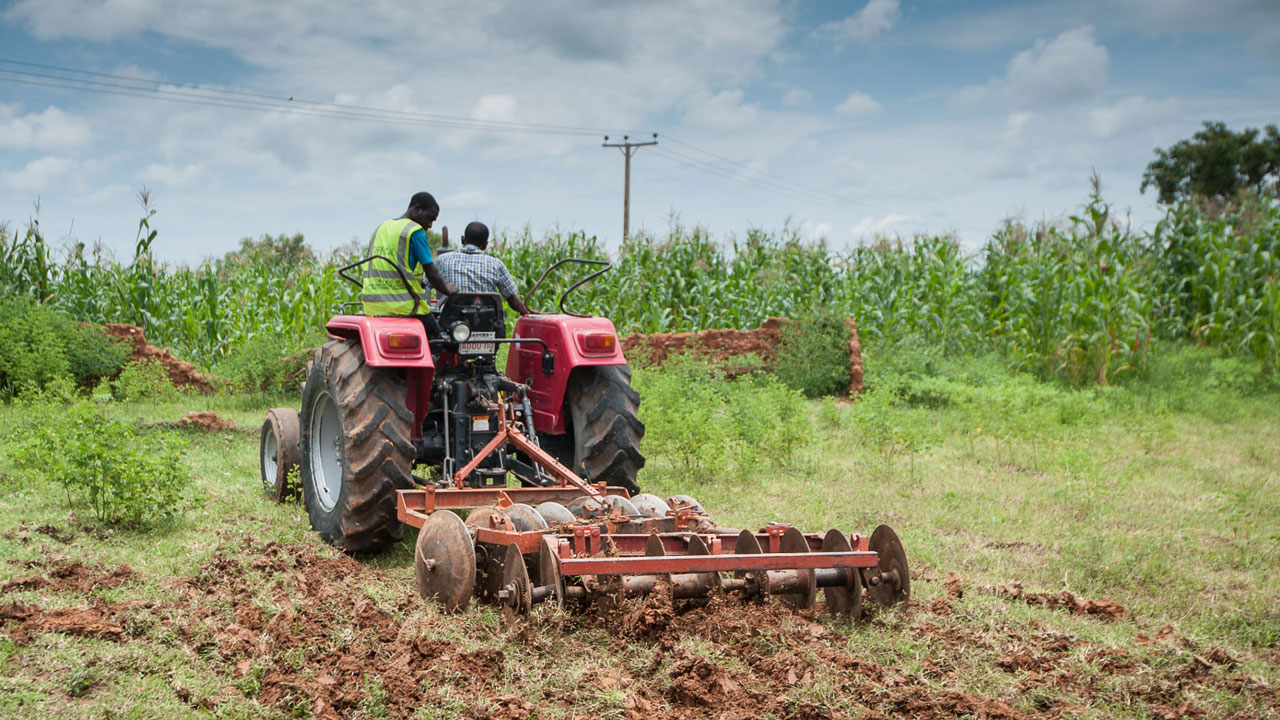 By Modupe Gbadeyanka
The plan by the federal government to obtain a $1.2 billion loan from Brazil is not okay with many Nigerians, who have voiced out their frustration about it.
The Minister of Finance, Budget and National Planning, Mrs Zainab Ahmed, informed members of the parliament in Abuja on Tuesday that the credit facility is aimed to boost the country's agriculture value chain.
The Minister, who appeared before the House of Representatives Committee on Finance headed by Mr James Faleke to defend the budget for her ministry, disclosed that a request has been sent to the National Assembly to approve the Brazilian loan.
According to her, the $1.2 billion loan would be used to acquire 100,000 hectares of land in each state of the federation for the cultivation of food crops.
She said in addition, part of the funds would be used to construct link roads to the land to aid the easy movement of farm produce to the markets by the farmers. The Minister stressed that these are plans of the present administration to ensure food security in the country, especially at a time the world is battling with a pandemic.
"I request for the approval for the loan that we call the Green Imperative Programme which is for a loan of $1.2 billion from the Brazilian government.
"It is a programme that is addressing the whole of the agricultural value chain from mechanisation, production, processing and selling. It is meant to lend to businessmen for tractors, plants at all levels," Mrs Ahmed informed the lawmakers of the lower chamber of the parliament.
But some Nigerians who have reacted to this issue questioned why Nigeria is seeking a loan from its contemporary.
The government of President Muhammadu Buhari has been heavily criticised for having a penchant for borrowing.
"Don't worry, you'll soon borrow from Ghana or Togo," a social media user on Twitter with the name Kunle Roy (@_kunleroy) wrote.
Another Twitter user with the name Segun Taiwo (@tayesegun30) said, "U people should at least sold us so we can know we are under colonization again. Stupid people. U we still borrow from Niger, Togo and Zimbabwe."
"Very soon, Buhari government will seek loan from Burkina faso, Benin Republic, Togo or even Niger Republic, if we are not careful with this borrow borrow and bambiala government," another with the name Uncle Ajala (@UNCLE_AJALA) said.
Guinness, MTN, Access Holdings, Others Crash Stock Market by 0.18%
By Dipo Olowookere
The Nigerian Exchange (NGX) Limited depreciated by 0.18 per cent on Friday as investors sold off shares of Access Holdings, Guinness Nigeria, Cadbury Nigeria, MTN Nigeria and seven others.
Cutix ended as the worst-performing stock after it topped the losers' chart, with a price depreciation of 8.11 per cent to close at N2.04. International Breweries lost 6.12 per cent to settle at N4.60, GlaxoSmithKline fell by 4.41 per cent to close at N6.50, Access Holdings declined by 4.26 per cent to N9.00, and Guinness Nigeria dropped 3.71 per cent to end at N70.00.
On the flip side, CAP topped the gainers' chart after it grew by 9.83 per cent to N19.55, Northern Nigerian Flour Mills expanded by 9.76 per cent to N6.75, Japaul increased by 9.68 per cent to 34 Kobo, Tripple Gee improved by 9.38 per cent to N1.05, and Cornerstone Insurance rose by 9.26 per cent to 59 Kobo.
Despite the loss, at the close of business, the market breadth ended positively with 24 price gainers and 11 price losers, indicating a strong investor sentiment.
From the analysis, the bearish outcome was triggered by the poor performance of the consumer goods and the banking sectors, which lost 0.39 per cent and 0.03 per cent, respectively.
However, the insurance space appreciated by 0.36 per cent, the energy sector went up by 0.13 per cent, and the industrial goods counter closed higher by 0.01 per cent.
When the market closed for the day, the All-Share Index (ASI) went down by 95.08 points to 52,657.88 points from 52,752.96 points, and the market capitalisation dropped N52 billion to N28.681 trillion from N28.733 trillion.
On the last trading session of the week, investors transacted 171.1 million shares valued at N2.3 billion in 3,599 deals compared with the 139.7 million worth N2.0 billion traded in 3,549 deals on Thursday, indicating an increase in the trading volume, value and the number of deals by 22.48 per cent, 15.00 per cent, and 1.41 per cent, respectively.
Fidelity Bank finished the day as the most active stock as it transacted 26.7 million units, with Chams trading 17.8 million units. FBN Holdings exchanged 15.1 million equities, Japaul sold 9.1 million shares, and GTCO transacted 8.7 million stocks.
Naira Trades N461.75/$1 at I&E, N760/$1 at P2P, N750/$1 at Parallel Market
By Adedapo Adesanya
The Nigerian Naira depreciated against the United States Dollar in the Investors and Exporters (I&E) window of the foreign exchange market on Friday by 50 Kobo or 0.11 per cent to close at N461.75/$1 compared with the exchange rate of N461.25/$1 on Thursday.
This was caused by FX demand pressure on the Naira during the trading session as people with the local currency made efforts to offload the higher denominations of N200, N500, and N1,000 ahead of the January 31 deadline of the Central Bank of Nigeria (CBN).
Yesterday, the value of forex transactions in the official window closed at $97.67 million, in contrast to the $45.16 million recorded in the preceding trading day, indicating an increase of 116.3 per cent or $52.51 million.
However, in the Peer-to-Peer (P2P) arm of the FX market, the domestic currency appreciated against its American pair by N2 to trade at N762/$1, in contrast to Thursday's value of N764/$1.
Also, in the parallel market, the local currency appreciated against the greenback yesterday by N2 to sell at N750/$1 versus the previous day's exchange rate of N752/$1.
In the interbank window, the Nigerian currency closed flat against the Pound Sterling and the Euro during the session at N567.45/£1 and N500.73/€1, respectively.
Meanwhile, in the crypto market, it was another good day for investors as most of the tokens monitored by Business Post closed higher, with Bitcoin (BTC) rising above $23,000 on Friday as traders awaited next week's Federal Open Market Committee (FOMC) decision on interest rates and any hints policymakers may drop about when their hiking campaign might end.
The largest cryptocurrency by market capitalisation gained 1.2 per cent yesterday to trade at $23,096.01, as its rival, Ethereum (ETH), moved up by 1.6 per cent to $1,596.65.
Cardano (ADA) climbed higher by 4.3 per cent to finish at $0.3883, Dogecoin (DOGE) grew by 2.9 per cent to $0.0874, Solana (SOL) jumped by 2.3 per cent to trade at $24.42, Litecoin (LTC) appreciated by 1.9 per cent to quote at $88.58, Binance Coin (BNB) nudged up by 1.5 per cent to $307.42, and Ripple (XRP) rose by 1.2 per cent to $0.4106, while the US Dollar Tether (USDT) and Binance USD (BUSD) closed flat at $1.00 each.
Geo-Fluids Spurs 0.03% Gain at Alternative Stock Exchange
By Adedapo Adesanya
The NASD Over-the-Counter (OTC) Securities Exchange ended the last trading session of the week in green, with a 0.03 per cent rise on Friday, January 27.
The improvement was spurred by the 7 Kobo increase in the share price of Geo-Fluids Plc, which closed at 98 Kobo per unit compared with the previous day's 91 Kobo per unit.
As a result, the market capitalisation of the alternative stock exchange moved up by N300 million to settle at N924.06 billion, in contrast to Thursday's value of N923.76 billion.
Equally, the NASD Unlisted Securities Index (NSI) rose by 0.32 points to wrap the session at 703.23 points compared with 703.01 points recorded in the previous session.
During the session, the unlisted securities bourse also reported jumps in the level of transactions as the trading volume, values, and deals rose at the close of business.
The volume of transacted stocks surged by 11,036.2 per cent to 21.1 million units from the 189,670 units traded in the preceding session, the value of shares traded went up by 31.7 per cent to N31.7 million from N4.9 million, while the number of deals grew by 75 per cent to 14 deals from the eight deals achieved on Thursday.
Business Post reports that there was no other price mover, as the single gainer finished the day as the most traded stock by volume on a year-to-date basis with a turnover of 81.2 million units worth N68.8 million, UBN Property Plc stood in second place with 29.7 million units valued at N21.1 million, while NASD Plc was in third place with 1.9 million units valued at N23.6 million.
VFD Group Plc maintained its apex position as the most active stock by value on a year-to-date basis with 425,362 units sold for N103.8 million, Geo-Fluids Plc rose to second place for trading 81.2 million units for N68.8 million and FrieslandCampina WAMCO Group Plc came next with 903,335 units valued at N59.3 million.
Latest News on Business Post