PotNetwork Seals Deal to Sell Premium CBD in China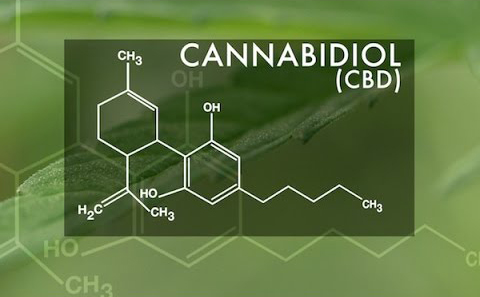 By Dipo Olowookere
PotNetwork Holding Inc says its subsidiary, Diamond CBD, has entered into an agreement to deliver and distribute its premium cannabidiol (CBD) product line into the thriving China industry, one of the largest consumer markets in the world.
PotNetwork has partnered with a US-based company that provides international business and consulting services, and sources and distributes industrial commodities in China and the Americas. The company provides a platform to support, develop, and nurture these international businesses opportunities which will play a vital role in the ongoing globalization of economic activity.
It possesses a unique ability to identify emerging market opportunities and provide comprehensive solutions or services relevant to conducting international business.
With a comprehensive knowledge of the innate practices of Chinese commerce blended with experience within the US and the Americas, the firm offers a compelling advantage enabling capitalization on the growth of the Chinese economy as well as other emerging markets such as Peru, Bolivia, Chile and Ecuador.
The company says it will be making its most popular products available including Diamond's popular Chill and Relax Gummies, a tasty selection more than 200 flavoured CBD Hemp Oils, Blue CBD Crystals Isolate, Relax Extreme CBD collection, CBD Shots, quality Vape Additives, and more.
"We are thrilled to be stepping into this enormous and advantageous segment of the industry. The incredible opportunities opening before us are a significant indicator of how robust the growth potential is in this sector." stated Emily Smith, Vice President of Marketing. China has a consumer base of nearly 1.5 billion people. With equivalent to over 18% of the total world population, consisting of consumers that predominantly embrace homeopathic and natural remedies, forecasts for the newly emerging CBD market in China represent outstanding potential. Smith concluded, "CBD supplements are so new in the market, that forecasts still vary considerably, a perfectly ideal point in time to be bringing our top-quality product line into the market. We are prepared to be a pioneer and choice CBD oil provider that can empower the health conscious Chinese population with top quality premium supplements."
Having already generated over 1 trillion Yuan in consumer sales, the Chinese nutrition and health product industry is expected to continue rapid growth.
Currently, the benefits of CBD oil have not been widely promoted in mainland China.
According to ProjectCBD and their examination of peer reviewed articles in scientific journals, CBD oil has been discovered to be effective in reducing anxiety, stress and poor sleep as well as many other ailments such the prevention Alzheimer's disease, which is prevalent among the aging population which is a segment of the population that has been trending upward in China.
MTN, NGX Partnership Has Attracted Younger Investors to Capital Market—Popoola
By Aduragbemi Omiyale
The chief executive of the Nigerian Exchange (NGX) Limited, Mr Temi Popoola, has described the deal signed between the bourse and MTN Nigeria in 2022 as a game-changer, saying it has successfully attracted younger investors to the capital market.
Recall that in February 2022, both parties sealed a partnership aimed at using technology to offer financial securities to retail investors who had stayed away from the capital market.
The two-year deal was sealed to promote financial literacy further and enhance retail participation in the Nigerian capital market. It was made to develop capital market solutions collaboratively, leverage technology to support data dissemination and technology-as-a-service, promote capacity development and eliminate barriers to retail participation in the capital market.
Yesterday, to mark the first anniversary of the collaboration, the chief executive of MTN Group, the parent firm of MTN Nigeria, Mr Ralph Mupita, was hosted to a closing gong ceremony.
At the event, he said within a year of signing the MOU, a lot has been achieved due to the hard work invested on both sides in forging and sustaining a productive partnership:
"At MTN, we believe we have a responsibility to ensure that our customers not only stay connected but can access increasing value and better services through our network, deepening their participation in the digital economy.
"Our collaboration with NGX gave us the opportunity to empower our customer base with the tools and knowledge to engage effectively with the capital market and meet their financial and investment objectives.
"For this, NGX deserves to be commended for democratising access to financial securities and thereby empowering more Nigerians," he stated.
Also, the chief executive of MTN Nigeria, Mr Karl Toriola, said, "We will continue to identify other areas of cooperation with NGX, and we look forward to a continued mutually beneficial partnership that will contribute to the inclusive growth of the Nigerian economy."
On his part, Mr Popoola commended MTN for its unwavering efforts in advancing Nigeria's technology landscape through substantial investments in infrastructure and digital transformation.
"We are proud to acknowledge the advancements made through the successful public offering in 2021 and the MoU signed last year. These initiatives have successfully attracted a notable portion of the younger generation to the capital market, aligning with our goal to increase retail participation.
"I would also like to specially acknowledge the efforts of the financial advisers on the landmark offering led by Chapel Hill Denham.
"We are optimistic about the prospects of a mutually beneficial partnership with MTN that will reinforce the Nigerian economy and foster sustainable growth for the African continent," he stated.
Naira Flat at Official Market as CBN Succumbs to Reps
By Adedapo Adesanya
The Naira recorded no movement against the American Dollar at the Investors and Exporters (I&E) segment of the foreign exchange (FX) market on Tuesday, remaining at N461.50/$1.
This came as the Governor of the Central Bank of Nigeria (CBN), Mr Godwin Emefiele, bowed to pressure from the House of Representatives to waive the deadline for the return of old currency notes to banks for the new ones.
The apex bank had said old N200, N500, and N1,000 currency notes not returned to the bank on or before February 10, 2023, would lose their values, but the lawmakers argued otherwise, citing a part of the CBN Act, which says though such banknotes can lose their legal tender status, holders could still return them to the banks for a swap.
Yesterday, after dodging the lawmakers for a while, Mr Emefiele appeared before them and said Nigerians could still return their old notes after the deadline. This excited the lawmakers.
This development eased the tension in the system and brought stability to the local currency, coupled with a pullback in demand for forex in the official market.
During the session, FX trades valued at $85.04 million were recorded, 36.4 per cent or $65.45 million lower than the $150.49 million recorded in the previous session.
It was a similar situation at the Peer-2-Peer (P2P) forex window as the Naira showed no movement against the United States Dollar, trading at N759/$1.
But in the parallel market, the Nigerian currency appreciated against the American Dollar by N2 to settle at N750/$1 compared with Monday's value of N752/$1.
Sadly, in the interbank window, the domestic currency fell against the Pound Sterling by 88 Kobo to trade at N570.93/£1 versus the preceding day's N570.05/£1 and against the Euro, it lost N1.09 to settle at N502.51/€1, in contrast to the previous day's N501.42/€1.
At the cryptocurrency market, there was a major green swing as investors await the Federal Reserve's Wednesday decision on a potential interest rate increase.
Cardano (ADA) appreciated by 4.4 per cent to trade at $0.3871, Ripple (XRP) gained 3.7 per cent to sell at $0.4056, Litecoin (LTC) rose by 2.5 per cent to $97.14, Bitcoin (BTC) improved by 1.2 per cent to $23,158.47, Dogecoin (DOGE) jumped by 0.9 per cent to $0.0925, and Ethereum (ETH) expanded by 0.8 per cent to $1,584.00.
However, Binance Coin (BNB) pointed downwards by 0.8 per cent to sell at $310.03, Solana (SOL) slumped by 0.6 per cent to $23.94, while Binance USD (BUSD) and the US Dollar Tether (USDT) remained unchanged at $1.00 apiece.
Stock Exchange Rises 0.15% as Market Cap Nears N29trn
By Dipo Olowookere
Sustained bargain-hunting activity stretched the Nigerian Exchange (NGX) Limited further by 0.15 per cent on Tuesday, following strong corporate earnings.
The 2022 fourth-quarter results of companies on the stock exchange gave investors an overview of what the full-year earnings would look like, resulting in buying stocks expected to pay good cash rewards in the coming months.
From an analysis of the market data, the insurance counter appreciated by 2.98 per cent, the industrial goods sector rose by 0.03 per cent, while the consumer goods and banking indices closed lower by 0.17 per cent and 0.03 per cent, respectively, with the energy space closing flat.
At the close of business, the All-Share Index (ASI) grew by 80.84 points to 53,238.67 points from 53,157.83 points, while the market capitalisation nudged closer to N29 trillion with a N44 billion increase to N28.998 trillion from N28.954 trillion.
The activity chart revealed that traders transacted 250.2 million shares worth N5.9 billion yesterday in 4,328 deals as against the 201.4 million shares worth N5.7 billion traded in 4,332 deals on Monday, indicating a decline in the number of deals by 0.09 per cent and an improvement in the trading volume and value by 24.23 per cent and 3.51 per cent, respectively.
Universal Insurance was the busiest stock on Tuesday as it transacted 48.6 million units, with GTCO trading 14.2 million units at the close of transactions. Zenith Bank sold 12.5 million shares, Access Holdings exchanged 11.6 million stocks, and Unity Bank traded 10.9 million equities.
The trio of Veritas Kapital, Living Trust Insurance and Geregu Power gained 10.00 per cent each during the session to settle at 22 Kobo, N1.98, and N193.60 apiece, as John Holt rose by 9.92 per cent to N1.33, while SCOA Nigeria increased by 9.78 per cent to N1.01.
On the flip side, the duo of Chams and NCR Nigeria lost 10.00 per cent each to close at 27 Kobo and N3.24, respectively. Unity Bank shed 9.09 per cent to sell at 50 Kobo, Royal Exchange depreciated by 8.97 per cent to 71 Kobo, and Japaul dropped 8.33 per cent to quote at 33 Kobo.
Analysis of the price movement chart indicated that the market breadth ended positive, with 29 price gainers and 18 price losers, representing a very strong investor sentiment.
Latest News on Business Post