Brexit, China's Economic Deceleration Threatens Africa's Growth—ECA Director
By Dipo Olowookere
Africa's economy is set to feel the effects of Brexit following Britain's formal trigger Wednesday of the two-year exit process from the European Union after last year's historic referendum vote to leave the EU.
Director Adam Elhiraika of the of Economic Commission's Macroeconomic Policy Division says Africa's economic growth declined from 3.7 percent in 2015 to 1,7 percent in 2016 due to weak global economic conditions, persistent low oil prices and adverse weather conditions and may further be affected by Brexit.
"The effects of Brexit may slow the global economy with spillover effects into Africa, mainly through trade and financial channels," Mr Elhiraika said as he spoke about the ECA's Economic Report on Africa (ERA) 2017 which was launched Saturday in Dakar.
He added; "Economic deceleration in China, subdued performance of the euro area and low commodity prices also pose risks for Africa's growth. Rising debt levels also pose a concern for continental long-term growth."
Mr Elhiraika said although Africa's medium-term growth prospects remained positive despite risks and uncertainties, growth continued to decline regardless of a sluggish recovery in global commodity prices.
He said weather-related shocks remained a regional risk, in particular in parts of eastern and southern Africa and could lead to poor harvests and heightens the risk of inflation.
Ultimately Africa's growth is expected to rebound despite global headwinds even after feeling the effects of Brexit and all but Mr Elhiraika said also of concern was the fact that security remained a risk in some African countries affecting economic growth in the process.
He said progress in combating poverty and addressing inequalities on the continent remained slow raising the need for countries to embrace the rapid urbanization on the continent and coming up with policies that will spur sustainable, inclusive growth.
"The high level of initial inequality, rapid population growth and delayed demographic transition and the sectoral composition of growth are some factors responsible for the limited impact of economic growth on poverty reduction," he said.
ERA2017 urges governments in Africa to implement urban and industrial policies in a coordinated manner and to instigate and coordinate investments in urban infrastructure, particularly in electricity and transport, both to support industrial enterprises and to meet urban populations' needs.
Titled; "Urbanization and Industrialization for Africa's Transformation", the ERA looks at recent economic and social developments in Africa and offers policy recommendations to Member States and the 2017 edition specifically calls on Africa to take advantage of rapid urbanization being experienced throughout the continent.
Africa is expected to be predominantly urban by 2050 with the average annual rate of urban growth over the period 2010-2015 estimated at 3,6 percent, much higher than the rest of the world.
However, close to 60 percent of people in Africa still live in rural areas.
"Unlike global trends, urban-rural differential in welfare and living standards in Africa do not converge with increasing urbanization," said Mr Elhiraika.
He said recent developments in the global economy have demonstrated that Africa's dependence on commodity exports is not sustainable and suggested the continent diversifies and emphasizes value addition through commodity-based industrialization.
"Volatility in commodity prices calls for prudent and counter-cyclical macroeconomic policies and strategies," said Mr Elhiraika, adding; "There's need also to boost productivity and competitiveness by building the continent's infrastructure and increased investment in research and development."
He said Africa also needs to enact policies that promote agricultural growth and increase its global competitiveness, adding this is crucial to reducing poverty and overall income inequality and enhancing structural transformation in Africa.
The policy response to urbanization, he said, needs to cover the entire rural-urban continuum, including secondary cities.
Demand Pressure Jerks NGX All-Share Index to 54,213.09 points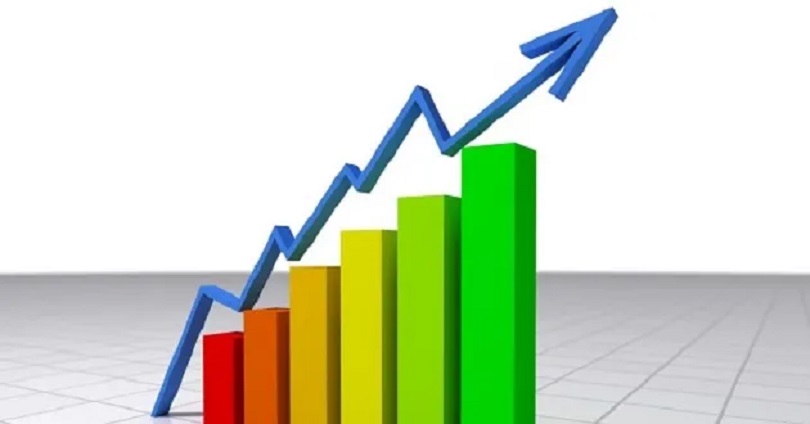 By Dipo Olowookere
The sustained demand for domestic stocks further raised the Nigerian Exchange (NGX) Limited by 0.40 per cent on Friday, with the All-Share Index (ASI) crossing the 54,000-point threshold at the close of business.
The index, which measures the general performance of the bourse, appreciated by 214.97 points to settle at 54,213.09 points compared with the preceding day's 53,998.12 points, as the market capitalisation expanded by N117 billion to close at N29.528 trillion as against Thursday's closing value of N29.411 trillion.
The growth reported yesterday was supported by buying pressure across sectors of the market, though the consumer goods space came under selling pressure, losing 0.39 per cent.
However, this did not affect the outcome of the bourse due to the 1.06 per cent recorded by the banking counter, the 0.31 per cent expansion posted by the insurance sector, the 0.17 per cent growth printed by the energy counter, and the 0.04 per cent improvement reported by the industrial goods space.
Business Post reports that the market breadth remained positive on Friday, with 35 price gainers and 10 price losers, indicating a very strong investor sentiment.
Red Star Express, International Energy Insurance, and FTN Cocoa gained 10.00 per cent each yesterday to finish at N2.53, 99 Kobo, and 33 Kobo, respectively. MRS Oil gained 9.94 per cent to end at N19.35, and Northern Nigerian Flour Mills rose by 9.55 per cent to N9.75.
Conversely, Ikeja Hotel was the worst-performing stock after it dropped 10.00 per cent to 99 Kobo, Lasaco Assurance fell by 5.88 per cent to 96 Kobo, ABC Transport declined by 5.41 per cent to 35 Kobo, Universal Insurance went down by 4.76 per cent to 20 Kobo, and May & Baker shed 2.89 per cent to N4.71.
At the market yesterday, investors traded 268.02 million stocks worth N2.4 billion in 4,017 deals compared with the 2.9 billion stocks worth N8.1 billion traded in 3,940 deals on Thursday, indicating an increase in the number of deals by 1.95 per cent and a decline in the trading volume and value by 90.66 per cent and 70.37 per cent apiece.
Universal Insurance topped the activity chart after it sold 63.4 million shares, GTCO traded 20.8 million equities, Transcorp exchanged 19.5 million stocks, International Energy Insurance transacted 12.8 million equities, and Access Holdings traded 12.5 million shares.
Naira Shortage: President Buhari Calls for Calm
By Modupe Gbadeyanka
President Muhammadu Buhari has urged Nigerians to remain calm as they express their anger over the shortage of Naira in the financial system.
Since last week, many citizens of the country have been unable to access their funds in the banks because of a shortage in the supply of the redesigned Naira notes.
This has resulted in a huge crowd at banking premises across the nation, with several persons queuing at Automated Teller Machine (ATM) terminals waiting to withdraw their money with success.
The Central Bank of Nigeria (CBN) redesigned the N200, N500, and N1,000 denominations last year and said the old notes would no longer be legal tender from January 31, 2023.
However, while many Nigerians approached their banks last Sunday to quickly deposit their funds to beat the deadline, the CBN announced that the deadline had been moved to February 10, 2023.
The next day, while customers attempted to withdraw their funds over the counter, they were informed that the apex bank had directed them (commercial banks) not to honour cash withdrawal requests.
Also, cash withdrawal from ATMs was limited, making it very difficult for businesses to operate, triggering a protest in Ibadan on Friday.
When the demonstration was going on, Governors of the All Progressives Congress (APC) were meeting with President Buhari to persuade him to do something about the Naira scarcity.
After the gathering, he said in a social media post that, "I am aware of the cash shortages and hardship being faced by people and businesses on account of the Naira redesign.
"I want to assure you that we are doing everything to resolve these issues. Nigerians should expect significant improvements between now and the February 10 deadline.
"I met with a delegation of Governors today on the matter. All the complaints about the execution of the currency change are being seriously looked into.
"I will ensure that everything is resolved in a lasting manner, and we will all enjoy the long-term benefits of the decision."
Local Currency Appreciates at P2P, I&E, Depreciates at Black Market
By Adedapo Adesanya
The local currency appreciated by N2 on the United States Dollar at the Peer-2-Peer (P2P) foreign exchange (FX) window, closing at N760/$1 on Friday, February 3, compared with the previous day's N762/$1, indicating a form of ease as tensions rose across the country following a cash crunch that has triggered anger and aggression in some states.
President Muhammadu Buhari stepped in on Friday and pleaded with Nigerians to give him seven days to resolve the crisis caused by the scarcity of new Naira notes.
The President said he had seen reports about cash shortages and the effect on local businesses and ordinary people.
In the Investors and Exporters (I&E) segment, the Naira recorded a 50 Kobo or 0.11 per cent upward movement against the US Dollar to trade at N461.50/$1 compared with the preceding day's N462.00/$1.
The day's trading data showed that the value of forex transactions during the official market slightly increased by 3.54 per cent or $4.08 million to $119.43 million from the $115.35 million recorded a day before.
But in the black market, the Nigerian currency depreciated against the Dollar by N1 to close at N753/$1, in contrast to Thursday's exchange rate of N752/$1.
In the interbank window, the domestic currency closed flat against the British Pound Sterling and the Euro on Friday at N568.32/£1 and N507.14/€1, respectively.
At the cryptocurrency market, there was a mixed outcome across the tokens tracked by Business Post as moves by the US Federal Reserve to raise rates by 25 basis points continued to send jittery signals.
Binance Coin (BNB) recorded a 2.8 per cent rise to sell at $329.32, Dogecoin (DOGE) grew by 2.4 per cent to trade at $0.0935, Solana (SOL) appreciated by 1.1 per cent to $24.49, Ethereum (ETH) improved by 0.9 per cent to $1,654.18, Cardano (ADA) recorded a 0.6 per cent addition to quote at $0.4006, while Litecoin (LTC) rose by 0.4 per cent to $99.15.
However, Bitcoin (BTC) declined by 0.7 per cent to trade at $23,356.32, and Ripple (XRP) recorded a 0.2 per cent slump to trade at $0.4092, while Binance USD (BUSD) and the US Dollar Tether (USDT) closed flat at $1.00 each.
Latest News on Business Post