Profit-Taking Drains Nigerian Equity Market by 0.07%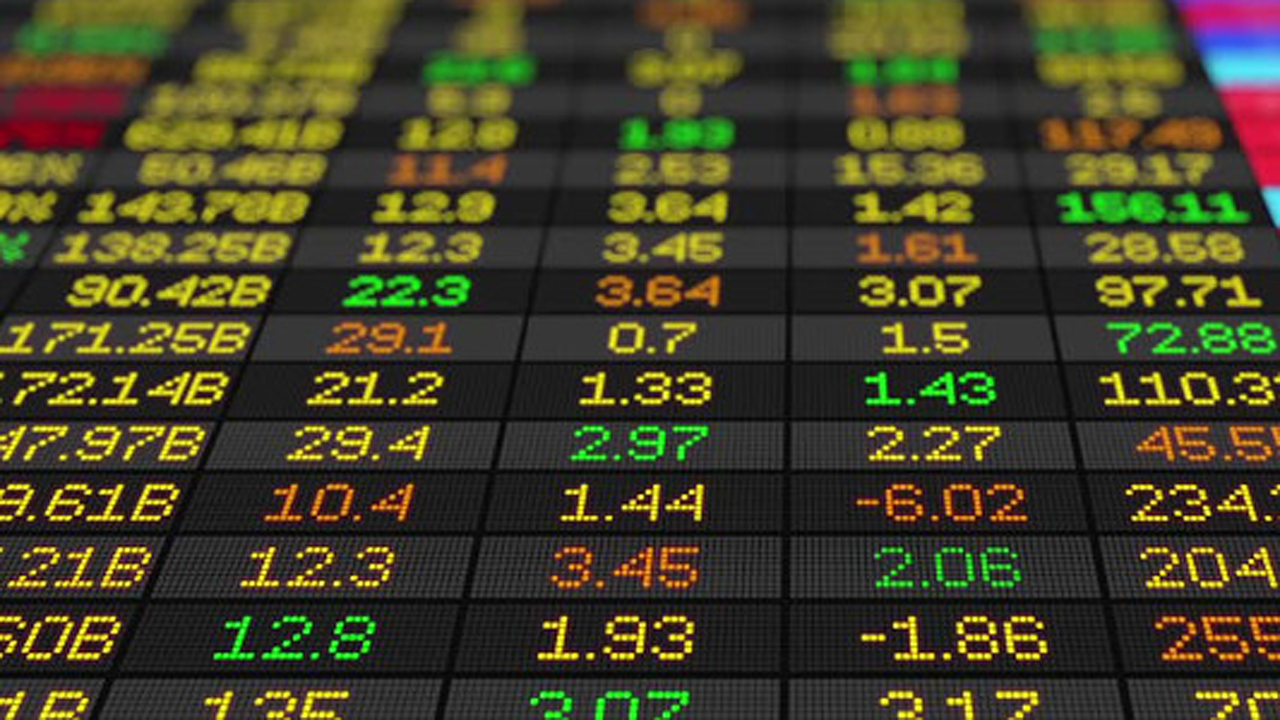 By Dipo Olowookere
For the second straight session, the Nigerian Exchange (NGX) Limited ended in the negative territory after it depreciated by 0.07 per cent on Wednesday.
Sustained profit-taking in industrial goods stocks like Lafarge Africa and Berger Paints and a few financial equities like Access Holdings and FBN Holdings contributed to the decline.
This weakened the All-Share Index (ASI) by 35.28 points to 52,721.34 points from 52,756.62 points and dragged the market capitalisation downward by N19 billion to N28.423 trillion from N28.442 trillion.
A look at the sectorial performance showed that the industrial goods sector depreciated yesterday by 0.19 per cent, while the insurance, consumer goods, energy and banking sectors appreciated by 0.81 per cent, 0.29 per cent, 0.19 per cent and 0.10 per cent respectively.
Business Post reports that investor sentiment remained weak at the midweek session as there were 23 depreciating stocks and 21 appreciating stocks, indicating a negative market breadth.
Academy Press was the worst-performing stock as its value went down by 9.93 per cent to N1.36, Berger Paints dropped 8.86 per cent to N7.20, Neimeth fell by 8.57 per cent to N1.60, May and Baker declined by 8.51 per cent to N4.30, while Wema Bank contracted by 7.61 per cent to N3.28.
On the flip side, McNichols maintained its upward trajectory and further gained 9.94 per cent to trade at N1.77, Transcorp Hotels appreciated by 9.84 per cent to N5.36, Champion Breweries improved by 7.03 per cent to N3.96, Consolidated Hallmark Insurance rose by 6.56 per cent to 65 kobo, while Multiverse gained 4.76 per cent to finish at 22 kobo.
FBN Holdings ended the trading day as the most active equity, exchanging 153.3 million units valued at N1.9 billion and was trailed by Jaiz Bank, which traded 116.6 million units worth N104.5 million.
GTCO traded 65.9 million equities valued at N1.6 billion, FCMB exchanged 43.5 million shares worth N152.2 million, while Transcorp sold 40.7 million stocks for N57.9 million.
When compared with the preceding session, the level of activity was lower across all the three parameters as the trading volume dropped 53.77 per cent to 612.0 million units from 1.3 billion units, the trading value went down by 3.86 per cent to N7.4 billion from N7.7 billion, while the number of trades decreased by 7.77 per cent to 5,948 deals from 6,449 deals.
Hyde Energy Advocates Ways to Reduce Cost of LPG
By Adedapo Adesanya
Nigeria's leading energy trading company, Hyde Energy, has proffered strong recommendations for making Liquefied Petroleum Gas (LPG) affordable and available in Nigeria.
This was discussed at the just-concluded 2nd West Africa LPG Expo & NLPGA Summit 2022 held in Lagos themed Energizing the Future: LPG as a Sustainable Fuel in African Economies as part of efforts to address the sector's need for significant investments in infrastructure.
The conference, which has continued to gather momentum in Nigeria, is a platform for industry players to engage both indigenous and international stakeholders to attain insight into the LPG market and network with more than 3,000 delegates across the value chain.
The first day of the two-day conference featured a panel discussion where the Chief Executive of Hyde Energy, Mr Oladimeji Edwards, encouraged more collaboration amongst relevant stakeholders in the industry to develop necessary measures that can improve infrastructural development in the sector to reduce the cost of LPG and increase supply.
"To reduce the cost of LPG, it is very important to build infrastructure to a captive market, to take it from truck to skid, to dispensing unit, all the way down to the cylinders, and ultimately at some point, the next generation will reticulate as part of standard code for construction at which point in time, we would have had ample supply of LPG distribution across the country," he said.
He further revealed that for infrastructural development to come into place, there is a need for all hands to be on deck and show the will to make it happen.
Mr Edwards stated that Nigeria has tremendous gas deposits but there is an inadequate infrastructure around gas resources.
"To reduce imports, adequate investment is required. Gas suppliers are importing LPG, paying in US Dollars, and due to inflation and devaluation this affects retail prices, but with good infrastructure, I assure you that we will have an enabling environment for investment to thrive and everyone will be happy," he advocated.
Mr Edwards commended the effort of the NLPGA to bring together industry stakeholders to share ideas on contentious topics and share strategies to help Nigeria's LPG market unlock its incredible potential saying, "this is a brilliant platform for relevant stakeholders in the industry. It is a great event which brings in international and indigenous experts to exchange ideas, opinions, trends and outlook for the future."
Nigeria is one of the fastest-growing LPG markets in the world with more than 20 per cent average growth per annum for the past 10 years. In 2020, Nigeria recorded a national LPG consumption of 89.91 thousand MT (PPPRA, 2020), with a positive variance of 7.9 per cent above the targeted estimated figure.
NASD OTC Securities Exchange Opens Week 0.81% Lower
By Adedapo Adesanya
The NASD Over-the-Counter (OTC) Securities Exchange opened the week in the negative territory following a 0.81 per cent drop on Monday, June 27.
At the session, the bourse, which admits unlisted securities, recorded a poor outcome following losses reported by three companies — FrieslandCampina WAMCO Nigeria Plc, Central Securities Clearing System (CSCS) Plc, and Food Concepts Plc.
FrieslandCampina WAMCO Nigeria Plc saw its equity drop N2.96 or 3.09 per cent to N98.76 per unit from N95.80 per unit, CSCS Plc lost 42 Kobo or 2.84 per cent to close the day at N14.38 per share as against N14.80 per share of the preceding session, while Food Concepts Plc went down by 5 Kobo or 5.00 per cent to 95 Kobo per unit from N1.00 per unit.
As a result, the NASD Unlisted Securities Index (NSI) dropped 6.21 points to settle at 762.06 points versus last Friday's 768.27 points as the market capitalisation went south by N8.18 billion to N1.003 trillion from N1.011 trillion.
At the market yesterday, there was a jump in the units of securities exchanged by investors to 647,785 units from 323,519 units, implying a 100.5 per cent increase.
The value of securities traded amounted to N5.6 million, 37.6 per cent lower than the N8.9 million achieved at the previous trading day, while the number of trades depreciated by 27.27 per cent to eight deals from 11 deals.
AG Mortgage Bank Plc finished the trading session as the busiest stock by volume on a year-to-date basis with the sale of 2.3 billion units worth N1.2 billion, CSCS Plc also retained the second spot with the sale of 674.3 million units valued at N14.1 billion, while Food Concepts Plc was in third place for trading 146.5 million units valued at N127.2 million.
When the coin is flipped to the other side, CSCS Plc maintained its position as the most active stock by value on a year-to-date basis with a turnover of 674.3 million units valued at N14.1 billion, VFD Group Plc was in second place with 10.9 million units worth N3.2 billion, while FrieslandCampina WAMCO Nigeria Plc retained the third place with the sale of 9.7 million units valued at N1.2 billion.
Naira Now N617/$ at Peer-to-Peer, N605/$1 at Parallel Market
By Adedapo Adesanya
The Naira appreciated by N1 or 0.16 per cent against the United States Dollar at the Peer-to-Peer (P2P) window of the foreign exchange (FX) market on Monday to close at N624/$1 compared with last Friday's N618/$1.
At the parallel market, according to data harvested by Business Post from the various traders of forex on the streets of Lagos, the Nigerian currency was exchanged against its American counterpart at N605/$1.
At the interbank market, the local currency appreciated against the Pound Sterling by 20 kobo to trade at N509.82/£1 versus the preceding session's N510.02/£1 but against the Euro, it lost N1.89 to sell for N439.49/€1 compared with last session's value of N437.60/€1.
Also, at the Investors and Exporters (I&E) segment, which is the official market, the Naira recorded a 0.21 per cent or 88 kobo loss against the American Dollar as it was sold at N421/$1 in contrast to last Friday's N420.12/$1.
The domestic currency was weakened despite a $10.02 million or 6.1 per cent slide in the turnover for the trading day as forex worth $152.96 million exchanged hands compared with the $162.98 million recorded in the preceding session.
Meanwhile, the cryptocurrency market saw the value of TerraClassicUSD (USTC) rising by 33.0 per cent yesterday to $0.0191 as other digital coins monitored by this newspaper struggled for life.
Dogecoin (DOGE) depreciated by 7.2 per cent to trade at $0.0695, Solana (SOL) recorded a 6.4 per cent slide to sell at $37.38, Ripple (XRP) went down by 6.0 per cent to trade at $0.3429, while Litecoin (LTC) followed with a 5.9 per cent depreciation to quote at $54.41.
Further, Cardano (ADA) slumped by 3.8 per cent to settle at $0.4798, Ethereum (ETH) suffered a 3.6 per cent loss to trade at $1,174.74, Bitcoin (BTC) recorded a 2.3 per cent retreat to sell at $20,642.92, Binance Coin (BNB) declined by 1.7 per cent to finish at $232.0, while the US Dollar Tether (USDT) moderated by 0.05 per cent to sell for $0.999.
Latest News on Business Post