Sahara Power Invests $200m in Egbin Power Plant to Generate 1,100MW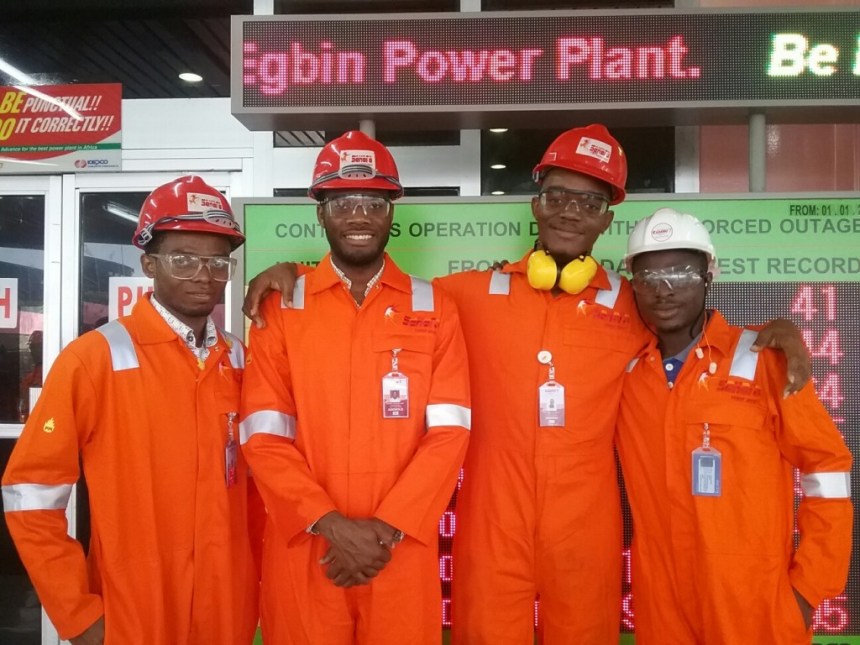 By Dipo Olowookere
Not less than $200 million has been invested in the Egbin Thermal Power Plant in Lagos by Sahara Power Group to increase its generating capacity to its present level.
Managing Director of Sahara Power Group, Mr Kola Adesina, speaking at an event organised by the firm in Lagos, stated that when the Egbin power plant was acquired by Sahara Power, it was generating 400MW of electricity. But with the huge investment made by his company, the plant now generates 1,100 MW, indicating that capacity has been more than doubled.
Mr Adesina said though the privatisation of the sector has not been smooth, there was room for improvement as long as stakeholders agree to work together.
"The privatization occurred in 2013 has not been a smooth one. We successor companies have had to embark on a long, protracted curve of learning to fully appreciate the complexity and the magnitude of the behemoth sector we now captain.
"Like young adolescents we have been compelled to grow and mature rapidly to rise up to the burden of responsibility placed on us," he said at the Sahara Power Roundtable.
Speaking on why the forum was organised, the Sahara Power chief said the gathering was to create a platform to bring every leading actor across the value chain together on one plenary for the benefit of journalists and the consumer.
"Through discourse and constructive conversation, we hope to examine the current state of the power sector in Nigeria and how both the intrinsic and extrinsic are combining, evolving and reacting against each other to shape the future," he disclosed.
Speaking on how policy can further drive the sector, Mr Adesina submitted that, "There is need to constantly do a systemic revaluation of every policy that is churned out.
"I want to recommend to government and policy makers that any action being taken, every stakeholder, the relevant public that will be affected by the policy must assess the degree to which those policies will affect them.
"While it is easier for economists to speak to the theory of pricing from the standpoint of cost, revenue and profit, affordability is another issue some are not paying attention to.
"We all are aware that there are citizens in Nigeria who are not employed and/or incapable of paying the appropriate tariff, it invariably behoves on the government to step in and cover the gap so that the shortfall currently impeding on the success of the sector can be erased.
"The social contract of government is to ensure everybody lives a good life. So for everybody to live well there is a need for everyone to be electrified."
He said further that, "Every Nigerian deserves to have electricity, it is a right. The value chain equally has a right to be paid cost reflective tariff. If the revenue of every member of the value chain is not guaranteed, there cannot be guarantee of supply of commodity in question."
At the forum, it was concluded that despite the challenges impeding its development, Nigeria's energy sector still holds enormous potentials to deliver the desired expectations and further stimulate socio-economic growth if stakeholders deepen their collaboration and commitment to develop the sector.
The discourse had two panel sessions where the panellists including Managing Director of Transmission Company of Nigeria (TCN), U. G Mohammed; Lagos State Commissioner for Ministry of Energy & Mineral Resources, Mr. Olawale Oluwo; President/founder, Consumer Advocacy Foundation of Nigeria, Mrs Sola Salako and Head, Procurement, Nigerian Bulk Electricity Trading Plc. (NBET), Mr Eugene Edeoga, examined the plethora of issues affecting players in the value chain and the relationship with consumers.
Managing Director/Publisher of Business Day, Mr Frank Aigbogun, during the second panel session, noted that political parties and aspirants could gain support of electorates on the basis of promise to improve power supply, while the media plays critical role in shaping the opinion of consumers.
The MD of TCN further explained the series of ongoing projects being carried out by TCN as part of efforts to boot transmission. He also noted that manpower development was identified as one of the ways to achieve sustainability in the subsector.
At the high-powered forum where stakeholders including government, policymakers, industry operators across the sub-sector as well as representatives of Consumer Advocacy groups, who gathered to critically explore issues within energy sector with a view to proffering solutions.
An affiliate of Sahara Group, a leading international energy conglomerate, the Sahara Power Group is one the largest private power businesses in Sub-Saharan Africa.
Its operating entities include, First Independent Power Limits, FIPL; Egbin Power Plc, sub-Saharan Africa's largest privately owned thermal power generation plant and Ikeja Electric Plc, Nigeria's leading Electricity Distribution Company.
Brent Jumps 4% as US Stockpiles Shrink
By Adedapo Adesanya
The price of the Brent crude oil appreciated by more than 4 per cent or $2.61 on Wednesday as more positive news led by a drop in United States inventory and fresh positive expectation over oil demand boosted optimism about returning demand for crude.
During the trading day, the value of the commodity increased to $66.28 per barrel, while the price of its counterpart, the West Texas Intermediate (WTI) crude, rose by 4.9 per cent or $2.97 to $63.15 per barrel.
According to the Energy Information Administration (EIA), the US crude inventories fell by 5.9 million barrels last week, exceeding analysts' forecasts of a 2.9 million barrels drop. In the preceding week, the agency reported an inventory draw of 3.5 million barrels.
The EIA's inventory estimate comes a day after the American Petroleum Institute (API) reported a 3.6 million barrels inventory draw in crude oil for the same period.
Oil also found support based on a report from the International Energy Agency (IEA) that predicted global oil demand and supply were set to rebalance in the second half of the year. It added that producers may then need to pump an additional 2 million barrels per day to meet the expected demand.
The Paris-based agency noted that the global oil demand will grow 230,000 barrels per day faster than previously forecast.
World oil demand is now expected to expand by 5.7 million barrels per day in 2021 to 96.7 million barrels per day following a collapse of 8.7 million barrels per day last year, the IEA said.
This is coming a day after the Organization of the Petroleum Exporting Countries (OPEC) on Tuesday raised its global demand forecast by 70,000 barrels per day from last month's forecast and now expects global demand to rise by 5.95 million barrels per day in 2021.
Despite the stronger global economic indicators, the IEA said the recovery remains fragile given rising COVID-19 cases in some key countries and regions including Europe, India and Brazil.
Even with a wave of new lockdowns in Europe, the agency said it remains confident that the region's vaccination program will accelerate in the coming months allowing for a boost in mobility in the second half of the year
The market is still concerned over near-term fuel demand as a result of surging COVID-19 cases in some major consuming countries, and now the news that vaccinations with Johnson & Johnson may be suspended temporarily because of rare blood clotting problems in several patients are also weighing on oil prices.
The blockchain brings new financing options to the business market. For example, Bitcoin Cash casino has adapted to only using cryptocurrency. This way, it makes it easier for their customers to deposit and withdraw in a BCH casino. Entrepreneurs have taken note of this and are looking to invest more in crypto than in fiat markets.
Latest News on Business Post