SEC Assures Ponzi Scheme Operators Sleepless Nights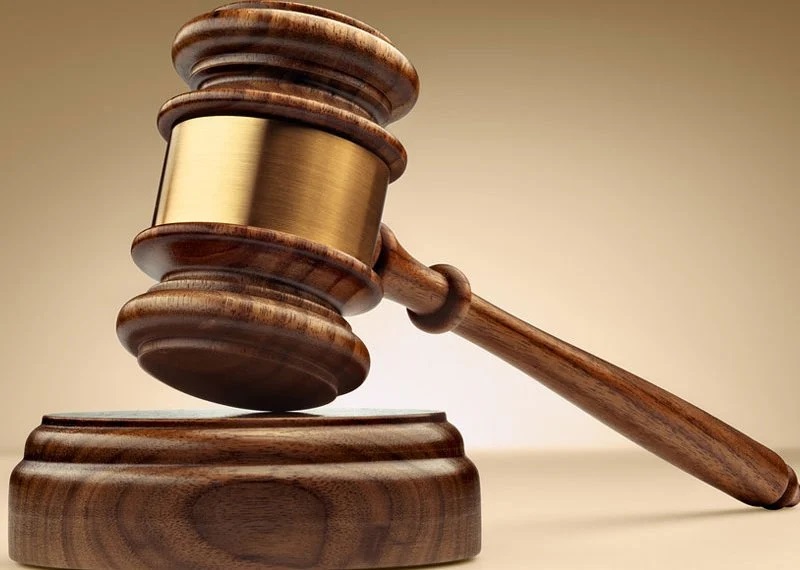 By Aduragbemi Omiyale
Ponzi scheme operators have been promised many sleepless nights and be frustrated out of the capital market.
The Director-General of the Securities and Exchange Commission (SEC), Mr Lamido Yuguda, said relevant agencies would be partnered with to flush them out of the system.
Speaking over the weekend, Mr Yuguda urged Nigerians to only do business with registered capital market operators, who can be verified on the website of the commission.
"We have their list on the SEC website and we have always said that if you go to an operator or when an operator approaches you, you must confirm that he is a licensed operator with the SEC.
"We have our numbers on how to reach our offices in the zones and we have done a lot of sensitizations in terms of seminars, webinars all in an effort to discourage people from going to Ponzi schemes.
"Unfortunately, a lot of people continue to patronize this Ponzi schemes, we have had cases that have been reported to us, our enforcement department and the police unit have been on many of these cases that have been reported to us trying to resolve them," the SEC DG was quoted as saying in a statement made available to Business Post.
Mr Yuguda emphasized that it is not very difficult to identify a Ponzi scheme as they usually promise unreasonably high returns just to lure people.
"I will like to use this opportunity to say that it is not very difficult to recognize a Ponzi scheme and the people that go to Ponzi scheme many of them are probably aware that there is a type of risk that they are taking because when somebody tells you that I will pay you a 10 per cent per month on your investments, that means if you invest a million naira, every month you get 10% of that which is N100,000.00. If you see something like this, it is probably too good to be true. Because when you compound the annual rate of return, you find out that it is way higher than any decent investments can give you.
"There are people who think they can be amongst the first people to go in and probably go out before it collapses but you may be taking a huge risk because you do not know if you are the first, maybe the 1000th and could be that it is your own money that could get trapped. It is important for investors to understand the tale-tell signs of a Ponzi scheme and to alert the commission if they need some clarity," he said.
The SEC chief disclosed that the agency has been working with other agencies of the government in terms of reducing the access of Ponzi schemes to the advertising platforms, the print media or electronic media i.e. the radio and television.
"These collaborations are very important because Ponzi schemes are cancers to the capital market, a lot of money has been lost and it is unacceptable to continue to have this kind of investment losses by people.
"In terms of the synergies between the Commission and the law enforcement on the fight against Ponzi schemes, I can say that there is very good synergy and harmony between the SEC and the law enforcement agencies.
"It is worthy to mention that the SEC has a detachment of the Nigeria Police working directly with the SEC on capital market matters including Ponzi schemes and we have a good collaboration with the Nigerian Financial Intelligence Unit, the EFCC especially on the fight against money laundry and Ponzi schemes," Mr Yuguda stated.
He stated that the commission has stepped up enlightenment on Ponzi schemes to ensure the message gets to the street while also working with various state government, local government and different agencies of government including non-governmental organizations to make sure that the message gets to the nooks and crannies of our country.
"This is something that is depriving a lot of households of hard earned money. Money that could be used for a lot of other meaningful activities and needs are now surrendered to fraudsters essentially. When they come to you trying to convince you, they actually come in the form of very honest people, giving you all sort of promises in terms of financial return but once they get your money the story begins to change," he disclosed.
The DG reiterated the commission's commitment to continue to strive and fulfil its mandate of protecting investors and creating an enabling environment for market operations.
Again, FrieslandCampina Pulls Down OTC Bourse by 0.23%
By Adedapo Adesanya
FrieslandCampina Wamco Nigeria Plc, for the second consecutive session, dragged the NASD Over-the-Counter (OTC) Securities Exchange down by 0.23 per cent on Wednesday, October 5.
This happened as the milk-producing company recorded a N1.15 loss to close the midweek session at N73.85 per unit compared with the previous day's rate of N75.00 per unit.
Consequently, the market capitalisation of the OTC bourse went down by N2.25 billion to wrap the day at N960.50 billion, in contrast to Tuesday's N962.75 billion.
Equally, the NASD unlisted securities index (NSI) recorded a drop of 1.71 points to wrap the session at 729.63 points compared with the preceding day's 731.34 points.
The number of shares transacted during the session went up by 40.5 per cent to 41,217 units from the 29,331 units transacted on Tuesday, while the value of the shares depreciated by 4.1 per cent to N2.1 million from N2.2 million, with the number of deals carried out by investors rising by 225 per cent to 13 deals from the four deals executed in the previous session.
AG Mortgage Bank Plc ended the trading session as the most traded stock by volume on a year-to-date basis with a turnover of 2.3 billion units valued at N1.2 billion, CSCS Plc stood in second place with 687.7 million units worth N14.3 billion, and Mixta Real Estate Plc was in third place with 178.1 million units valued at N313.4 million.
Also, the most traded stock by value on a year-to-date basis was still CSCS Plc with the sale of 687.7 million units for N14.3 billion, VFD Group Plc was in second place with 27.7 million units worth N7.4 billion, and FrieslandCampina WAMCO Nigeria Plc was in third place with 14.4 million units valued at N1.7 billion
Equity Market Falls 0.09% as Investors Lose N25bn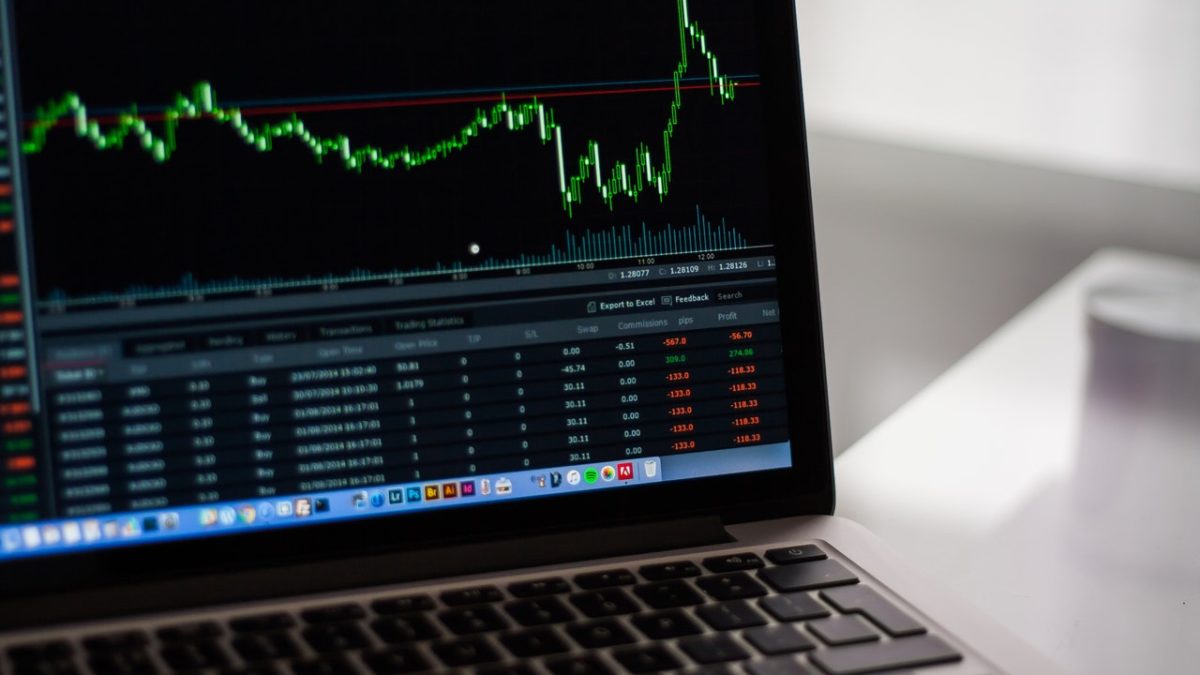 By Dipo Olowookere
Trading activities remained in the bearish region on Wednesday on the floor of the Nigerian Exchange (NGX) Limited despite the upbeat about the listing of Geregu Power Plc on the exchange.
The local equity market depreciated by 0.09 per cent yesterday as a result of the persistent profit-taking triggered by inflationary pressures as investors leave the market for other assets that can give them returns closer to the 20.52 per cent inflation rate.
When the market closed for the session, the All-Share Index (ASI) decreased by 43.04 points to 48,836.70 points from 48,879.74 points as the market capitalisation dwindled by N25 billion to N26.354 trillion from N26.379 trillion.
The industrial goods space remained flat for another trading day, while the insurance counter closed higher by 0.21 per cent, with the banking, energy and consumer goods sector depreciating by 0.98 per cent, 0.27 per cent and 0.18 per cent, respectively.
Cadbury Nigeria recorded the highest fall as its value went down by 9.93 per cent to N12.25, Northern Nigerian Flour Mill declined by 9.33 per cent to N6.80, PZ Cussons fell by 9.19 per cent to N8.40, Cornerstone Insurance retreated by 8.93 per cent to 51 Kobo, and Unity Bank lost 6.82 per cent to trade at 41 Kobo.
The highest price gainer for the midweek session was the new boy, Geregu Power, as its share value rose by 10.00 per cent to N110.00. Multiverse gained 9.88 per cent to sell for N4.45, Red Star Express appreciated by 9.43 per cent to N2.32, Sovereign Trust Insurance chalked up 8.00 per cent to quote at 27 Kobo, and Japaul garnered 7.69 per cent to settle at 28 Kobo.
The most active stock for the day was Chams, which sold 25.5 million units worth N7.4 million and was trailed by GTCO, which sold 19.5 million units valued at N341.0 million. Sterling Bank transacted 9.9 million shares for N15.2 million, Geregu Power traded 8.5 million equities worth N935.0 million, and Transcorp exchanged 7.2 million stocks for N7.5 million.
At the close of business, the market recorded the sale of 135.5 million stocks worth N2.2 billion in 4,041 deals compared with the 173.5 million stocks worth N2.4 billion traded in 4,926 deals on Tuesday, representing a decline in the trading volume, value and number of deals by 21.87 per cent, 7.12 per cent and 17.97 per cent, respectively.
Naira Appreciates to N733/$1 at Black Market, Weakens to N437.50/$1 at I&E
By Adedapo Adesanya
The exchange rate of the Naira to the American Dollar at the black market closed at N733/$1 at the black market, data obtained by Business Post from foreign exchange (forex) traders on the streets showed.
On the previous day, the Naira was exchanged with the United States currency at N740/$1, indicating that the local currency appreciated within 24 hours against its American counterpart by N7.
Also, in the Peer-to-Peer (P2P) segment of the FX market, the Naira appreciated against the US Dollar yesterday by N2 to close at N747/$1 in contrast to the previous day's value of N749/$1.
However, in the Investors and Exporters (I&E) window of the market, the Nigerian currency depreciated against the greenback in the midweek session by 47 Kobo or 0.06 per cent to settle at N437.50/$1 compared with Tuesday's value of N437.03/$1 as forex traders executed transactions valued at $70.42 million during the session.
In the same vein, the domestic currency suffered losses against the Pound Sterling and the Euro in the interbank segment of the market on Wednesday.
On the Pound Sterling, the indigenous currency lost N21.64 to trade at N491.52/£1 versus the previous day's N469.88/£1 and against the Euro, it lost N9.16 to close at N429.91/€1 compared with Tuesday's rate of N420.75/€1, according to data from the Central Bank of Nigeria (CBN).
Meanwhile, in the digital currency market, bullishness continued in Bitcoin (BTC) as the coin added 1.3 per cent toits value to trade at $20,386.63, with Ripple (XRP) recording a 5.4 per cent gain to sell at $0.5016.
Ethereum (ETH) appreciated by 1.8 per cent to sell at $1,376.18, Dogecoin (DOGE) gained 1.5 per cent to trade $0.0659, Solana (SOL) recorded a 1.1 per cent rise to sell at $34.41, Cardano (ADA) recorded a 0.7 per cent climb to quote at $0.4354, as Binance Coin (BNB) also recorded a 0.7 per cent appreciation to trade at $296.48.
However, Binance USD (BUSD) recorded a 0.05 per cent depreciation to settle at $0.9999, Litecoin (LTC) declined by 0.02 per cent to $54.80, while the US Dollar Tether (USDT) closed flat at $1.00.
Latest News on Business Post