SEC Expresses Concerns Over Proliferation of Illegal Investment Scheme Operators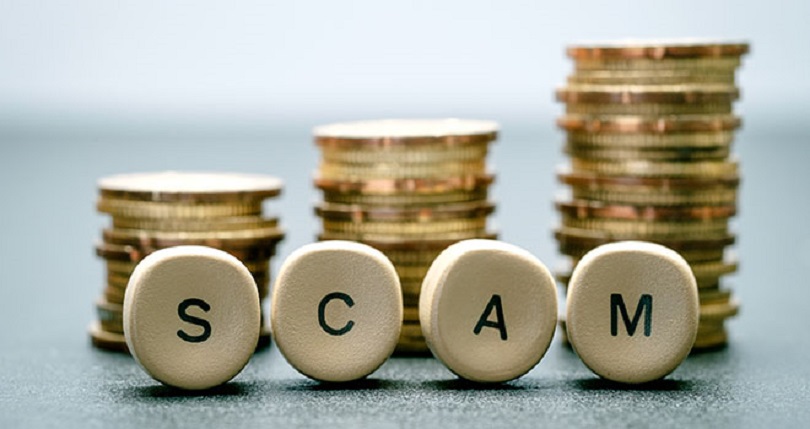 By Aduragbemi Omiyale
The persistent proliferation of operators of illegal investment schemes in the country has continued to give the Securities and Exchange Commission (SEC) sleepless nights.
According to the Director-General of SEC, Mr Lamido Yuguda, these operators are a huge threat to the Nigerian capital market, and steps must be taken quickly to combat them.
In his New Year message in Abuja, Mr Yuguda assured of a renewed onslaught against promoters of such schemes.
He said that last year alone, the commission sealed off the offices of four of such illegal operators that had defrauded innocent citizens of billions of naira and assured that the organisation would continue its enforcement actions to ensure that such illegal entities are not allowed to operate.
"The SEC has been fighting a serious war against Ponzi schemes; we have been alerting people. We have said that investors should only deal with registered operators that have the registration of the Commission, we have their list on the SEC website and we have always said that if you go to an operator or when an operator approaches you, you must confirm that he is a licensed operator with the SEC.
"We have our numbers on how to reach our offices in the zones, and we have done a lot of sensitizations in terms of seminars, webinars all in an effort to discourage people from going to Ponzi schemes.
"Unfortunately, a lot of people continue to patronize these Ponzi schemes, we have had cases that have been reported to us, our enforcement department and the police unit have been on many of these cases trying to resolve the cases that have been reported to us.
"The commission has also continued to employ its compliance tool to ensure that only fit and proper capital market operators practice in the market. This has resulted in an improved level of compliance with filing of prudential returns rising to 96% in 2022 compared with 81% in 2021," Mr Yuguda stated.
The DG expressed confidence that as the results of the various initiatives the commission is implementing begin to manifest in 2023 gradually, the agency, and indeed the capital market, will witness uncommon development in securities issuance businesses, especially as it affects digital assets, commodities trading ecosystem, custodianship of assets, and Fintech among others.
"With the implementation of the Revised Capital Market Master Plan, the market will also witness renewed confidence expected to attract fresh investments from domestic and foreign investors.
"Although 2023 is an election year and market activities may typically slow down before and during the general elections, we are hopeful that the improved awareness and positive electioneering campaigns will lead to peaceful elections and a quick return to the pre-election levels of investment activities," he disclosed.
On some of the achievements of the commission in the last year, Mr Yuguda disclosed that on Anti-Money Laundering/Combating the Financing of Terrorism (AML/CFT), in order to comply with the requirements of both the GIABA Mutual Evaluation Report(MER) Follow-Up Process and the FATF International Cooperation Review Group (ICRG) requirements to avoid Nigeria being placed on the FATF public grey list at the Plenary after the deadline in October 2022, the commission approved the Rules and Regulations of the Virtual Asset Service providers b. Amendments of the sector-specific regulations to repeal the 2013 SEC AML/CFT Regulations and enactment of the 2022 AML/CFT Regulations.
On Fintech, the DG stated that SEC would pursue various initiatives, including sensitization programmes on Crowdfunding, adding that to further strengthen and encourage developments in the Fintech space, the commission resuscitated the Regulatory Incubation program during the year.
Giving an update on the Investments and Securities Bill (ISB) review, the SEC DG said the organisation presented the ISB to the National Assembly for its legislative consideration and a public hearing was successfully organised on September 20, 2022. The Bill has successfully gone through the 3rd reading at the House of Representatives in December 2022 and will be presented to the Senate on resumption in January 2023 for its concurrence.
"We are hopeful that the Bill will be passed into law before the end of the 9th National Assembly. With less than six months to the end of the 9th National Assembly come June 2023, we believe that the Investments and Securities Bill (ISB) will be passed in the coming months. The ISB, if passed into law, will align the enabling Act with the realities and trends in capital market regulation and practice in Nigeria and abroad," he stated.
Mr Yuguda assured that the commission would continue to provide extra support to the registered commodities trading platforms to complement the government's renewed diversification efforts in agriculture. Engagement with the Standards Organization of Nigeria (SON) will continue in order to expedite action on the review, approval and publication of commodities standards.
Naira Shortage: President Buhari Calls for Calm
By Modupe Gbadeyanka
President Muhammadu Buhari has urged Nigerians to remain calm as they express their anger over the shortage of Naira in the financial system.
Since last week, many citizens of the country have been unable to access their funds in the banks because of a shortage in the supply of the redesigned Naira notes.
This has resulted in a huge crowd at banking premises across the nation, with several persons queuing at Automated Teller Machine (ATM) terminals waiting to withdraw their money with success.
The Central Bank of Nigeria (CBN) redesigned the N200, N500, and N1,000 denominations last year and said the old notes would no longer be legal tender from January 31, 2023.
However, while many Nigerians approached their banks last Sunday to quickly deposit their funds to beat the deadline, the CBN announced that the deadline had been moved to February 10, 2023.
The next day, while customers attempted to withdraw their funds over the counter, they were informed that the apex bank had directed them (commercial banks) not to honour cash withdrawal requests.
Also, cash withdrawal from ATMs was limited, making it very difficult for businesses to operate, triggering a protest in Ibadan on Friday.
When the demonstration was going on, Governors of the All Progressives Congress (APC) were meeting with President Buhari to persuade him to do something about the Naira scarcity.
After the gathering, he said in a social media post that, "I am aware of the cash shortages and hardship being faced by people and businesses on account of the Naira redesign.
"I want to assure you that we are doing everything to resolve these issues. Nigerians should expect significant improvements between now and the February 10 deadline.
"I met with a delegation of Governors today on the matter. All the complaints about the execution of the currency change are being seriously looked into.
"I will ensure that everything is resolved in a lasting manner, and we will all enjoy the long-term benefits of the decision."
Local Currency Appreciates at P2P, I&E, Depreciates at Black Market
By Adedapo Adesanya
The local currency appreciated by N2 on the United States Dollar at the Peer-2-Peer (P2P) foreign exchange (FX) window, closing at N760/$1 on Friday, February 3, compared with the previous day's N762/$1, indicating a form of ease as tensions rose across the country following a cash crunch that has triggered anger and aggression in some states.
President Muhammadu Buhari stepped in on Friday and pleaded with Nigerians to give him seven days to resolve the crisis caused by the scarcity of new Naira notes.
The President said he had seen reports about cash shortages and the effect on local businesses and ordinary people.
In the Investors and Exporters (I&E) segment, the Naira recorded a 50 Kobo or 0.11 per cent upward movement against the US Dollar to trade at N461.50/$1 compared with the preceding day's N462.00/$1.
The day's trading data showed that the value of forex transactions during the official market slightly increased by 3.54 per cent or $4.08 million to $119.43 million from the $115.35 million recorded a day before.
But in the black market, the Nigerian currency depreciated against the Dollar by N1 to close at N753/$1, in contrast to Thursday's exchange rate of N752/$1.
In the interbank window, the domestic currency closed flat against the British Pound Sterling and the Euro on Friday at N568.32/£1 and N507.14/€1, respectively.
At the cryptocurrency market, there was a mixed outcome across the tokens tracked by Business Post as moves by the US Federal Reserve to raise rates by 25 basis points continued to send jittery signals.
Binance Coin (BNB) recorded a 2.8 per cent rise to sell at $329.32, Dogecoin (DOGE) grew by 2.4 per cent to trade at $0.0935, Solana (SOL) appreciated by 1.1 per cent to $24.49, Ethereum (ETH) improved by 0.9 per cent to $1,654.18, Cardano (ADA) recorded a 0.6 per cent addition to quote at $0.4006, while Litecoin (LTC) rose by 0.4 per cent to $99.15.
However, Bitcoin (BTC) declined by 0.7 per cent to trade at $23,356.32, and Ripple (XRP) recorded a 0.2 per cent slump to trade at $0.4092, while Binance USD (BUSD) and the US Dollar Tether (USDT) closed flat at $1.00 each.
Brent Falls Below $80 on Fresh Rate Hike Concerns
By Adedapo Adesanya
Brent fell below $80 per barrel as economic indicators raised fears and concerns about higher interest rates amid Europe's plans to continue restricting Russia.
The international crude benchmark depreciated by $2.23 or 2.7 per cent to $79.94 a barrel, as the US West Texas Intermediate crude (WTI) pointed south by $2.49 or 3.3 per cent to trade at $73.39 per barrel.
Prices fell to over three-week lows in a volatile session after strong US jobs data raised concerns about higher interest rates and as investors sought more clarity on the imminent EU embargo on Russian refined products.
It was a tough week for the commodity as Brent registered a 7.8 per cent decline this week while WTI dropped 7.9 per cent.
Job growth in the US accelerated sharply in January amid a persistently resilient labour market. However, analysts note that a further moderation in wage gains should give the Federal Reserve some comfort in its fight against inflation.
The strength in hiring, which occurred despite layoffs in the technology sector as well as in sectors like housing and finance that are sensitive to interest rates, doused market expectations that the US central bank was close to pausing its monetary policy tightening cycle.
The US central bank on Wednesday scaled back to a milder rate increase than those over the past year, but policymakers also projected that ongoing increases in borrowing costs would be needed.
Market analysts noted that the increases in interest rates in 2023 are likely to weigh on the US and European economies, boosting fears of an economic slowdown that is highly likely to dent global crude oil demand.
Also, European Union countries agreed to set price caps on Russian refined oil products to limit Moscow's funds for its invasion of Ukraine.
EU diplomats said the price caps are $100 per barrel on products that trade at a premium to crude, principally diesel, and $45 per barrel for products that trade at a discount, such as fuel oil and naphtha.
Ambassadors for the 27 EU countries agreed on the European Commission proposal, which will apply from Sunday.
The price caps, together with an EU ban on Russian oil product imports, are part of a broader agreement among the Group of Seven (G7) countries.
It follows a $60 per barrel cap on Russian crude that G7 countries imposed on December 5 as the G7, the EU and Australia seek to limit Russia's ability to fund its war in Ukraine.
Both caps prohibit Western insurance, shipping and other companies from financing, insuring, trading, brokering or carrying cargoes of Russian crude and oil products unless they were bought at or below the set price caps.
The Russian government said the EU embargo on Russia's refined oil products would lead to a further imbalance in global energy markets.
In US supply, energy firms this week cut the number of oil and natural gas rigs by the most since June 2020, energy services firm Baker Hughes Co said. US oil rigs fell 10 to 599 this week, their lowest since September, while gas rigs dropped by two to 158.
Latest News on Business Post