Senate Probes Unremitted $5.4b by NNPC, NPDC
By Dipo Olowookere
Worried by the allegation that the Nigerian National Petroleum Corporation (NNPC) and the Nigerian Petroleum Development Company (NPDC) failed to remit about $5.4 billion made from the sale of crude oil for Nigeria from 2013 to date, the Senate has ordered a probe into the matter.
At the plenary on Tuesday, the upper legislative chamber of the National Assembly frowned at the alleged act and vowed to "get to the bottom of this serious matter in an attempt to put an end to this."
A member of the Senate, Mr Dino Melaye, had called the attention of his colleagues to this via motion titled 'unlawful and wilful misappropriation and criminal withholding of public revenue by the NNPC and NPDC from 2013 to date.'
Mr Melaye alleged that since 2013, the NPDC has continued to lift crude oil from divested oil wells OML 61, 62, 63 worth over $3.487 billion without remittance of any nature to the Federation Account as stipulated.
He further said the NPDC has also been lifting from divested oil wells OML 65, 111 and 119 to the tune of $1.847 billion, but allegedly paid a mere $100 million.
However, the lawmaker from Kogi State emphasised that though this practice did not start in the present administration, but that it had continued without being challenged.
He told his colleagues that between January and August, a total of $344.442 million worth of oil had been lifted by NPDC without remittance to the Federation Account and also not paying royalties and other taxes on these liftings.
Mr Melaye lamented that the total money allegedly withheld illegally by these two agencies could fetch Nigeria about 11 world class teaching hospitals fully equipped to cutting edge machinery of about 200 beds, as well as six health centres in each of the 774 Local Government Areas of the country and add on to the national power grid 4,000 megawatts of electricity.
After deliberations on the matter, the Senate said, "We cannot continue a practise where some people will continue to sabotage the anti-corruption effort."
It then directed its Committees on Petroleum Upstream and Finance to investigate the allegation and also called the GMD, Auditor General, Minister of Finance and CBN Governor and anti-corruption agencies to look into the claim.
The Senate also commended Mr Melaye for bringing the matter to the upper chamber as part of its legislative agenda.
Unlisted Securities Market Closes Flat at Midweek
By Adedapo Adesanya
Trading activities ended in a stalemate on the floor of the NASD Over-the-Counter (OTC) Securities Exchange on Wednesday, with no single price gainer or a price loser at the close of business.
As a result of this development, the market capitalisation of the bourse remained intact at N1.03 trillion, as the NASD Unlisted Securities Index (NSI) also remained unchanged at 743.15 points.
The unlisted securities market closed flat in the midweek session amid low investor appetite for the market, as attention shifted to the fixed-income market, where the Central Bank of Nigeria (CBN) sold treasury bills at the primary market, with the stop rate over 14 per cent.
Data from the bourse showed that the volume of securities traded yesterday was abysmally low as it went down by 99.9 per cent to 8,299 units from the 20.1 million units transacted a day earlier.
Likewise, the value of shares traded during the session dropped to N1.2 million, 97.3 per cent lower than the N44.5 million posted in the preceding trading day.
These transactions were carried out yesterday in nine deals, 75 per cent lower than the 36 deals executed on Tuesday.
Geo-Fluids Plc remained the most traded stock by volume on a year-to-date basis with a turnover of 482.1 million units valued at N544.1 million, UBN Property Plc occupied second place with the sale of 365.8 units worth N309.5 million, while Industrial and General Insurance (IGI) Plc was in third place with the sale of 71.1 million units valued at N5.1 million.
Also, VFD Group Plc ended the session as the most traded stock by value on a year-to-date basis with a turnover of 7.3 million units worth N1.7 billion, Geo-Fluids Plc was in second place with a turnover of 482.1 million units worth N544.1 million, while UBN Property Plc was in third place with the sale of 365.8 million units valued at N309.5 million.
Naira Sells N461.24/$1 at I&E, N764/$1 at P2P, N747/$1 at Black Market
By Adedapo Adesanya
The Nigerian Naira appreciated against the US Dollar in the Peer-2-Peer (P2P) and the Investors and Exporters (I&E) windows of the foreign exchange market on Wednesday, March 30, but depreciated in the black market.
In the P2P segment, it gained N3 against its American counterpart to quote at N764/$1, in contrast to the N767/$1 it was traded on Tuesday as the demand for cryptos, which most traders in this category use the funds to buy, was relatively mild.
In the I&E window or the spot market, the Naira appreciated against the greenback yesterday by 51 Kobo or 0.11 per cent to settle at N461.24/$1 compared with the previous day's N461.75/$1, according to data obtained from FMDQ Securities Exchange, with the forex turnover put at $74.31 million.
But in the parallel market, the domestic currency depreciated against the US Dollar in the midweek session by N4 to trade at N747/$1 versus Tuesday's exchange rate of N743/$1.
Also, in the interbank window, the Naira lost N1.93 against the Pound Sterling to sell at N567.68/£1 versus Tuesday's N565.52/£1, and against the Euro, it slid by N2.25 to at N499.21/€1 compared with the preceding day's N496.66/€1.
Meanwhile, the digital currency market swayed to the bulls yesterday as most of the tokens tracked by Business Post ended in the green territory amid better-than-expected consumer confidence figures from the United States.
Data from the US Conference Board showed that its monthly survey rose to a reading of 104.2 basis points, better than the 101 mark expected, lifting Bitcoin (BTC) by 4.2 per cent to $28,519.76, as Ethereum (ETH) rose by 0.5 per cent to $1,788.52.
Solana (SOL) grew by 2.1 per cent to $21.08, Dogecoin (DOGE) gained 1.4 per cent to sell at $0.0751, Litecoin (LTC) increased by 0.6 per cent to $90.14, while Cardano (ADA) chalked up 0.5 per cent to quote at $0.3797.
However, Ripple (XRP) dropped 0.4 per cent to trade at $0.5336, Binance Coin (BNB) lost 0.2 per cent to settle at $313.02, and Binance USD (BUSD) and the US Dollar Tether (USDT) traded flat at $1.00 apiece.
Oil Drops on Profit Taking Despite Supply Tightness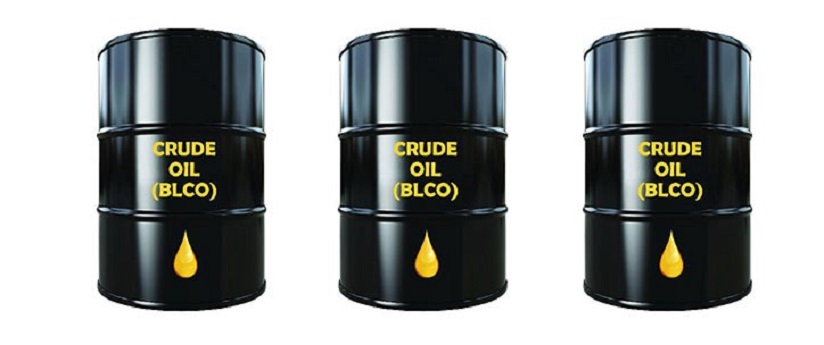 By Adedapo Adesanya
Oil edged lower on Wednesday as investors took profits from two straight days of gains amid supply tightness, causing Brent crude to lose 37 cents or 0.5 per cent to trade at $78.28 a barrel, and the US West Texas Intermediate crude to shed 23 cents or 0.3 per cent to sell at $72.97 per barrel.
On the supply side, worries of tightness after an unexpected draw in US oil stockpiles and a halt to some Iraqi Kurdistan oil exports were partially offset by a smaller-than-expected output cut in Russia.
About 450,000 barrels per day of crude export were halted on Saturday from Iraq's semi-autonomous northern Kurdistan region following an arbitration decision.
The shutdown followed an International Chamber of Commerce court ruling in favour of Iran in a case against Turkey that claimed that the latter should not have allowed for the flow of oil from Kurdistan to Ceyhan without the express approval of the Iraqi government.
Initially, Turkey said it would abide by the court's decision, but this week, the Turkish Ministry of Energy and Natural Resources said in a statement that the court had in fact ruled that Iraq should compensate Turkey for violating an oil export deal the two countries had.
Also, it was reported that Russian oil production fell by around 300,000 barrels per day in the first three weeks of March, less than the targeted cuts of 500,000 barrels per day.
US crude oil stockpiles fell unexpectedly last week, the Energy Information Administration (EIA) said, as refineries ramped up operations after maintenance season and US imports fell to a two-year low.
The EIA reported a crude oil inventory draw of 7.5 million barrels for the week to March 21 compared with a relatively modest inventory build of 1.1 million barrels for the previous week.
At 473.7 million barrels, the EIA said, crude oil inventories are 6 per cent above the five-year average for this time of the year.
In fuels, meanwhile, the authority estimated a mixed inventory picture after last week's major draws in both gasoline and middle distillates pushed oil prices higher.
Analysts also said that concerns over banking issues have subsided for now in temporarily relieving expectations for a recession.
Pressure came as the US Dollar edged higher against most major peers, pausing its recent declines. A stronger greenback hurts oil demand as crude becomes more expensive for buyers who hold foreign currencies.
Latest News on Business Post