SFS Fund Mobile App Sees 300% Rise in Downloads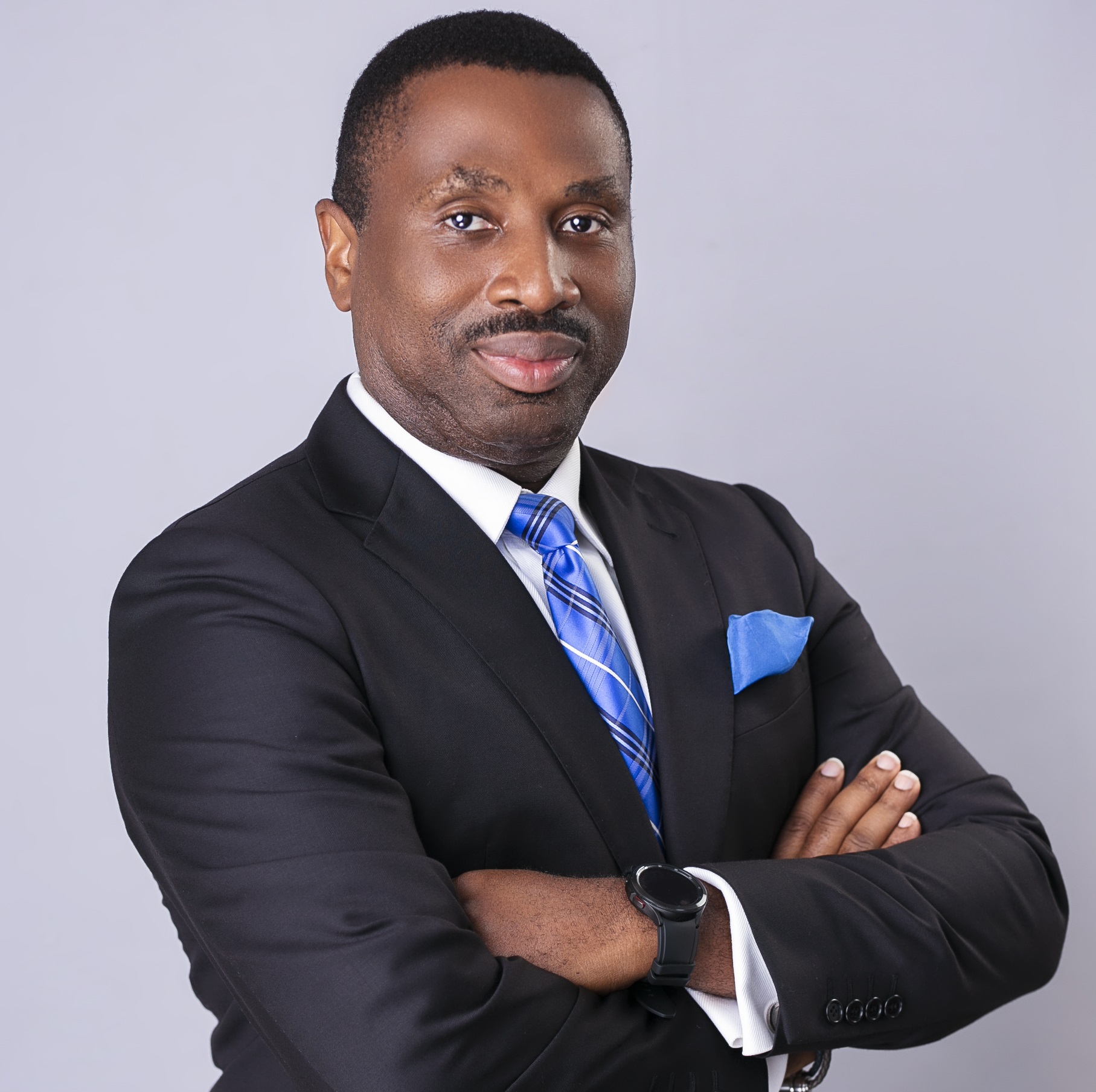 By Aduragbemi Omiyale
The mutual fund investment app of SFS Capital, the SFS Fund Mobile App, has recorded a 300 per cent uptick in downloads less than one year after it was launched.
The SFS Fund Mobile App has exciting features that have endeared it to new and existing users. The app has an easy-to-use interactive dashboard; it also allows retail investors with N5,000 to start an investment.
In addition, users can make direct transfers from their banks to their virtual accounts and have access to third-party payments to make payments directly into users' investment accounts.
In the second half of 2022, the SFS Fund Mobile App was launched to enable individuals to begin their investment journey with ease.
"There's no doubt that investment apps became really popular last year, and we are extremely excited about the growth of the SFS Fund Mobile App and how it is playing a role in encouraging more individuals to start their investment journey with Mutual Fund," the Managing Director and CEO of SFS Capital, Mr Patrick Ilodianya, said.
Globally, there has been a rise in the usage of retail investment apps. The COVID-19 pandemic induced pragmatic investment decisions by individuals, coupled with increased accessibility to mobile, enabled more individuals to start investing.
The SFS Fund Mobile App is apt for individuals who need a trustworthy, secure and easy platform for high-yield investments in mutual funds.
The app is available for download on Android and iOS. Investments made via the app are managed by seasoned investment experts in the Nigerian financial market who ensure that the returns paid to investors range from 11 per cent to 17 per cent per annum.
The fund has consistently maintained an "AA+" rating which is the 2nd highest possible rating for a mutual fund, and has a highly competitive return on investment and no pre-termination charge.
Investment in mutual funds is a proven recipe for wealth creation, given the opportunities and flexibility it presents to investors.
"This year, we will like to encourage more individuals to make a more decisive move concerning their finances. Investing in mutual funds via the SFS Mobile Fund App makes it possible for individuals to begin to build wealth, especially in an economy like ours that is characterised by downturns and uncertainties," Mr Ilodianya added.
The SFS Mobile Fund App is part of SFS Capital's digitisation narrative as the investment management company builds on the legacy it has as a leading Nigerian non-bank financial institution.
FAAC Allocation to FG, States, LGs in March Shrinks to N722.7bn
By Aduragbemi Omiyale
The amount shared to the three tiers of government, the federal government, state governments, and local governments, by the Federation Account Allocation Committee (FAAC), decreased in March 2023 from the money distributed in February.
A communique issued on Wednesday after the FAAC meeting in Abuja disclosed that N722.7 billion was disbursed from the revenue generated by the country last month compared with the N750.2 billion shared in February.
A breakdown showed that the total distributable revenue of N722.677 billion comprised distributable statutory revenue of N366.800 billion, distributable Value Added Tax (VAT) revenue of N224.232 billion, Electronic Money Transfer Levy (EMTL) of N11.645 billion and N120.000 billion Augmentation from Forex Equalisation Account.
In the disclosure signed by the Director of Press and Public Relations of the Office of the Account-General of the Federation (OAGF), Mr Bawa Mokwa, it was disclosed that in February, Petroleum Profit Tax (PPT), Companies Income Tax (CIT), Oil and Gas Royalties, Import and Excise Duties all decreased significantly while Value Added Tax (VAT) and Electronic Money Transfer Levy (EMTL) decreased marginally.
Explaining how the money was disbursed, FAAC said from the N722.677 billion, the federal government received N269.063 billion, the state governments got N236.464 billion, and the local councils were given N173.936 billion, while N43.214 billion was shared to the oil-producing states as 13 per cent derivation revenue.
Further, from the N366.800 billion distributable statutory revenue, the federal government received N178.683 billion, the state governments received N90.630 billion, and the local government councils received N69.872 billion, with relevant states getting N27.614 billion as 13 per cent derivation revenue.
In addition, from the distributable N224.232 billion from VAT, the federal government received N33.635 billion, the state governments received N112.116 billion, and the local councils received N78.481 billion.
The statement also said N11.645 billion Electronic Money Transfer Levy (EMTL) was distributed as follows: the Federal Government received N1.747 billion, the State Governments received N5.822 billion, and the Local Government Councils received N4.076 billion.
From the N120.000 billion Augmentation, the Federal Government received N54.998 billion, the State Governments received N27.896 billion, the Local Government Councils received N21.506 billion, and a total sum of N15.600 billion was shared to the relevant States as 13 per cent of mineral revenue.
In February 2023, the total deductions for the cost of the collection were N27.449 billion, and total deductions for transfers, savings, recoveries and refunds were N109.909 billion, while the balance in the Excess Crude Account (ECA) was $473,754.57, the same amount it had remained since December 2022.
Local Stock Exchange Extends Growth by 0.06% Amid Weak Sentiment
By Dipo Olowookere
Investor sentiment at the Nigerian Exchange (NGX) Limited was weak on Wednesday as traders chew over the decision of the Central Bank of Nigeria (CBN) to raise the Monetary Policy Rate (MPR) by 0.50 per cent to 18.00 per cent.
However, the local stock exchange closed higher by 0.06 per cent, buoyed by the 0.08 per cent growth reported by the insurance sector.
Business Post reports that the consumer goods space lost 0.02 per cent, the banking and the industrial goods counters depreciated by 0.01 per cent each, as the energy index remained flat.
When the market closed for the session, the All-Share Index (ASI) improved by 31.43 points to 54,936.11 points from 54,904.68 points, while the market capitalisation went up by N19 billion to N29.928 trillion from N29.909 trillion.
Analysis of the market data showed that the growth posted yesterday was fragile as the highest price gainer, Coronation Insurance, appreciated by 2.44 per cent to 42 Kobo, GTCO also rose by 2.44 per cent to N25.20, Linkage Assurance grew by 2.22 per cent to 46 Kobo, Lasaco Assurance jumped by 2.04 per cent to N1.00, and Transcorp grew by 1.56 per cent to N1.30.
On the flip side, NCR Nigeria suffered the heaviest loss after its value went down by 9.69 per cent to N2.61, FTN Cocoa depreciated by 6.90 per cent to 27 Kobo, Japaul lost 6.67 per cent to quote at 28 Kobo, Cutix declined by 4.95 per cent to N2.11, and Consolidated Hallmark Insurance decreased by 4.62 per cent to 62 Kobo.
Yesterday, investors transacted 134.2 million stocks worth N1.3 billion in 2,479 deals compared with the 127.7 million stocks worth N1.6 billion traded in 2,987 deals, representing an increase in the trading volume by 5.09 per cent, a decline in the trading value by 18.75 per cent, and a shortfall in the number of deals by 17.01 per cent.
The most traded stock on Wednesday was Transcorp with the sale of 28.1 million units, UBA exchanged 21.2 million units, Courteville sold 19.1 million units, GTCO transacted 13.6 million units, and FBN Holdings traded 8.1 million units.
FrieslandCampina Lifts NASD OTC Market by 0.07% at Midweek
By Adedapo Adesanya
The NASD Over-the-Counter (OTC) Securities Exchange returned to positive territory after back-to-back losses, following a 0.07 per cent appreciation on Wednesday, March 22.
This was influenced by the 96 Kobo gain reported by FrieslandCampina Wamco Nigeria Plc during the session to settle at N75.41 per share compared with N75.01 per share of the preceding session.
The improvement in the share price of the milk maker pushed the value of the unlisted securities market by N710 million to N961.17 billion from N960.46 billion, while the NASD Unlisted Securities Index (NSI) grew by 0.54 points to wrap the session at 731.48 points compared with the 730.94 points of the previous session.
The level of activity witnessed a significant increase yesterday as the volume of securities closed higher by 274,515.6 per cent to 23.1 million units from the 8,408 units transacted in the previous trading day.
Equally, the value of shares traded at the session jumped to N10.1 million, which by evaluation is 814.0 per cent higher than the N1.1 million posted on Tuesday.
These transactions were carried out in 13 deals compared with the three deals executed in the previous trading day, indicating a 333.3 per cent appreciation.
At the close of business, Geo-Fluids Plc remained the most traded stock by volume on a year-to-date basis with the sale of 455.3 million units valued at N493.6 million, UBN Property Plc stood in second place with a turnover of 365.8 units worth N309.5 million, while IGI Plc was in third place with a turnover of 71.1 million units valued at N5.1 million.
On the flip side, VFD Group Plc was the most traded stock by value on a year-to-date basis with a turnover of 7.3 million units worth N1.7 billion, Geo-Fluids Plc followed with the sale of 455.3 million units worth N493.6 million, while UBN Property Plc was in third place with a turnover of 365.8 million units valued at N309.5 million.
Latest News on Business Post