Skills Acquisition Key to Rapid Industrialisation—Experts
By Dipo Olowookere     
Some experts have disclosed that one of the most effective ways to fight poverty and boost economic development of any nation is through job creation. They have identified skilled manpower as the main driver of rapid industrialisation and economic development of any nation.
The pointed out that in the case of Nigeria, the absence of skilled manpower has led to the loss of millions of naira in capital flight to experts from other countries.
The gap in skills has constrained economic and social development, limiting the ability of individuals to get jobs and improve their living standard; of companies to improve productivity, competitiveness, and growth; and of countries to reach their potential, particularly in developing countries.
Speaking at the sixth graduation ceremony of 300 vocational skills trainees of a non-governmental organisation, the Mother and Child Care Enhancement Foundation (McCEF), registered by the first lady of Nasarawa State, Mrs Salamatu Umaru Tanko Al-Makura in Lafia, the executive vice chairman of the National Agency for Science and Engineering Infrastructure (NASENI), Prof. Sani Haruna, said human capacity and capability for production are key to the industrial development and self-reliance of any nation.
Prof Haruna, who was the chairman of the occasion, noted that the industrial development and self-reliance of any nation stands on a pyramid whose components include craftsmen and women; technologists and technicians; engineers and scientists and the experts and academia.
He said, "The largest and most important aspect of this component is craftsmen and women. They are the foundation of the pyramid and they know what to do. The second components are technologists and technicians. Their own mandate in the pyramid is that they know how to do. The third components are engineers and scientists who know why it is done. At the peak of the pyramid are game changers, those with advanced degrees who live in the virtual world. They live in tomorrow; they create jobs for this category."
He lamented the dearth in skills acquisition in Nigeria, noting, however, government's firm commitment to bridging the gap. He said the graduation signified government's effort at bridging the gap.
"Unfortunately the foundation of this pyramid, which is skill acquisition is lacking in Nigeria and for that reason, today, the best plumbers, artisan, masons, tillers are coming from Togo or China. So, what MCCEF is doing today is to demonstrate the level it has gone in bridging this gap," he stated.
Wife of President Muhammadu Buhari, Mrs Aisha Buhari, in her speech, thanked the state Governor, Mr Umaru Tanko Al-Makura, for his support in promoting the course of women and children in the state, describing the empowering of women and children with vocational skills as encouraging.
She said, "This event is significant in many ways as you are graduating 300 women and youths and you are sending them back into their communities with new skills, knowledge and mindset to better themselves and help their communities."
The First Lady, represented by a former Minister of State for Science and Technology, Mrs Pauline Tallen, congratulated the graduates and urged them to use the skills they had acquired to change their lives and their communities.
In his remarks, Mr Al-Makura said activities of NGOs such as McCEF in filling the gaps and supporting the developmental efforts of government at all levels were worthy of emulation.
He restated the state government's commitment to empowering and bettering the lots of the masses through relevant skills acquisition projects, saying the state signed a memorandum of understanding with NASENI on skills acquisition.
"This graduation is coming at a very special period for us in Nasarawa State, and more so because we have invited someone who is part and parcel of skills acquisition not only in Nasarawa State but also in Nigeria.
"Someone whose agency has partnered with this administration way back for years in ensuring that we feel the tandem effect of skills acquisition in the nook and cranny of the state by giving our youths the opportunity to earn a living through entrepreneurial skills.
"We have signed a memorandum of understanding with NASENI and we've seen the value of it. This time around we have now been given another boost to collaborate with NASENI in what they are doing in different types of vocation," the Governor said.
He further said his government planned to expand the scope of skills acquisition across the state, adding the drive informed the procurement of some equipment from Singapore three years ago with a view to impacting technology to the youth in various attractive vocations.
"I have said it times without number that the kind of clamour we are doing to get youths to do some certain jobs is good enough but we have to get such jobs to attract them. So we have now gone beyond ordinary farming, carpentry, hairdo and others, we have even gone to secondary skills like plumbing, electrical. At this time of diversification any kind of vocation you will be able to impact to the youths will not only reduce restiveness but will increase prosperity and reduce poverty,"he added.
Highlighting the motivation for McCEF, the Nasarawa State First Lady said the NGO was formed to provide innovative and competent support to needy communities, women and children including organisations aimed at stimulating local development initiatives especially among the disadvantaged as well as developing harmonious relations among people of different backgrounds and culture.
Addressing the graduates, she reminded them that the skilled garnered during the training is their tool for survival.
"It is your torchlight to the world. It is your pillar and your umbrella in the sun and under the rain. If you properly utilise your handiwork, you will not only care for your immediate family, you will also employ others thereby making you an employer of labour," she added.
Again, FrieslandCampina Pulls Down OTC Bourse by 0.23%
By Adedapo Adesanya
FrieslandCampina Wamco Nigeria Plc, for the second consecutive session, dragged the NASD Over-the-Counter (OTC) Securities Exchange down by 0.23 per cent on Wednesday, October 5.
This happened as the milk-producing company recorded a N1.15 loss to close the midweek session at N73.85 per unit compared with the previous day's rate of N75.00 per unit.
Consequently, the market capitalisation of the OTC bourse went down by N2.25 billion to wrap the day at N960.50 billion, in contrast to Tuesday's N962.75 billion.
Equally, the NASD unlisted securities index (NSI) recorded a drop of 1.71 points to wrap the session at 729.63 points compared with the preceding day's 731.34 points.
The number of shares transacted during the session went up by 40.5 per cent to 41,217 units from the 29,331 units transacted on Tuesday, while the value of the shares depreciated by 4.1 per cent to N2.1 million from N2.2 million, with the number of deals carried out by investors rising by 225 per cent to 13 deals from the four deals executed in the previous session.
AG Mortgage Bank Plc ended the trading session as the most traded stock by volume on a year-to-date basis with a turnover of 2.3 billion units valued at N1.2 billion, CSCS Plc stood in second place with 687.7 million units worth N14.3 billion, and Mixta Real Estate Plc was in third place with 178.1 million units valued at N313.4 million.
Also, the most traded stock by value on a year-to-date basis was still CSCS Plc with the sale of 687.7 million units for N14.3 billion, VFD Group Plc was in second place with 27.7 million units worth N7.4 billion, and FrieslandCampina WAMCO Nigeria Plc was in third place with 14.4 million units valued at N1.7 billion
Equity Market Falls 0.09% as Investors Lose N25bn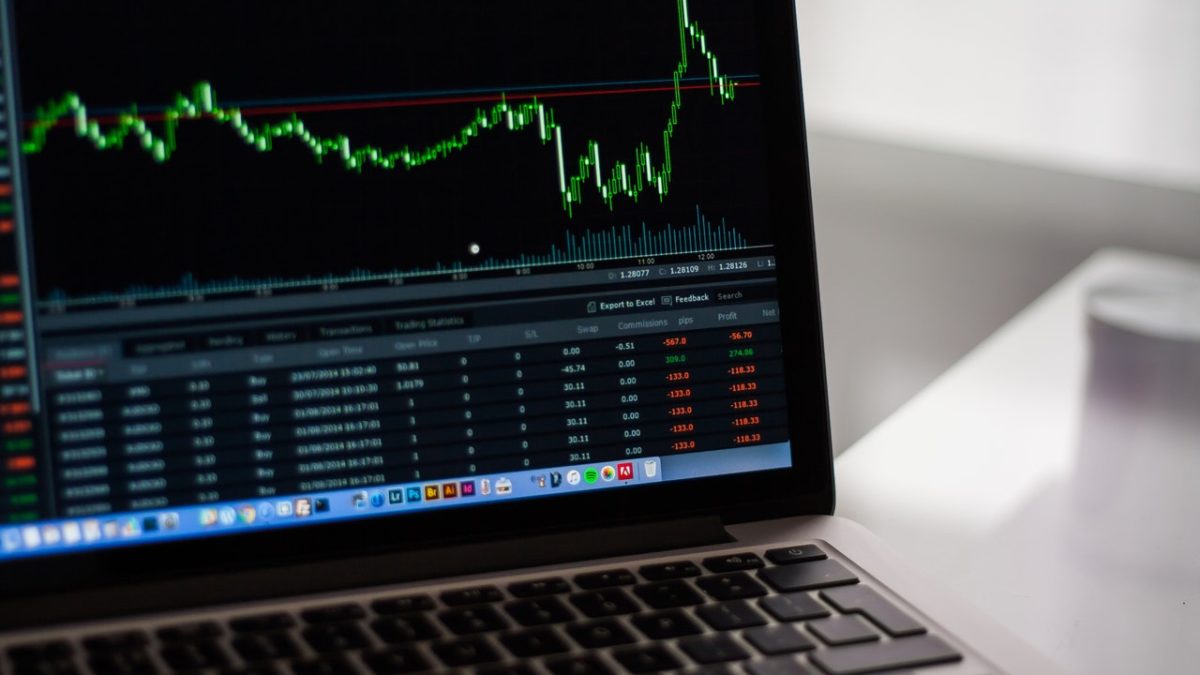 By Dipo Olowookere
Trading activities remained in the bearish region on Wednesday on the floor of the Nigerian Exchange (NGX) Limited despite the upbeat about the listing of Geregu Power Plc on the exchange.
The local equity market depreciated by 0.09 per cent yesterday as a result of the persistent profit-taking triggered by inflationary pressures as investors leave the market for other assets that can give them returns closer to the 20.52 per cent inflation rate.
When the market closed for the session, the All-Share Index (ASI) decreased by 43.04 points to 48,836.70 points from 48,879.74 points as the market capitalisation dwindled by N25 billion to N26.354 trillion from N26.379 trillion.
The industrial goods space remained flat for another trading day, while the insurance counter closed higher by 0.21 per cent, with the banking, energy and consumer goods sector depreciating by 0.98 per cent, 0.27 per cent and 0.18 per cent, respectively.
Cadbury Nigeria recorded the highest fall as its value went down by 9.93 per cent to N12.25, Northern Nigerian Flour Mill declined by 9.33 per cent to N6.80, PZ Cussons fell by 9.19 per cent to N8.40, Cornerstone Insurance retreated by 8.93 per cent to 51 Kobo, and Unity Bank lost 6.82 per cent to trade at 41 Kobo.
The highest price gainer for the midweek session was the new boy, Geregu Power, as its share value rose by 10.00 per cent to N110.00. Multiverse gained 9.88 per cent to sell for N4.45, Red Star Express appreciated by 9.43 per cent to N2.32, Sovereign Trust Insurance chalked up 8.00 per cent to quote at 27 Kobo, and Japaul garnered 7.69 per cent to settle at 28 Kobo.
The most active stock for the day was Chams, which sold 25.5 million units worth N7.4 million and was trailed by GTCO, which sold 19.5 million units valued at N341.0 million. Sterling Bank transacted 9.9 million shares for N15.2 million, Geregu Power traded 8.5 million equities worth N935.0 million, and Transcorp exchanged 7.2 million stocks for N7.5 million.
At the close of business, the market recorded the sale of 135.5 million stocks worth N2.2 billion in 4,041 deals compared with the 173.5 million stocks worth N2.4 billion traded in 4,926 deals on Tuesday, representing a decline in the trading volume, value and number of deals by 21.87 per cent, 7.12 per cent and 17.97 per cent, respectively.
Naira Appreciates to N733/$1 at Black Market, Weakens to N437.50/$1 at I&E
By Adedapo Adesanya
The exchange rate of the Naira to the American Dollar at the black market closed at N733/$1 at the black market, data obtained by Business Post from foreign exchange (forex) traders on the streets showed.
On the previous day, the Naira was exchanged with the United States currency at N740/$1, indicating that the local currency appreciated within 24 hours against its American counterpart by N7.
Also, in the Peer-to-Peer (P2P) segment of the FX market, the Naira appreciated against the US Dollar yesterday by N2 to close at N747/$1 in contrast to the previous day's value of N749/$1.
However, in the Investors and Exporters (I&E) window of the market, the Nigerian currency depreciated against the greenback in the midweek session by 47 Kobo or 0.06 per cent to settle at N437.50/$1 compared with Tuesday's value of N437.03/$1 as forex traders executed transactions valued at $70.42 million during the session.
In the same vein, the domestic currency suffered losses against the Pound Sterling and the Euro in the interbank segment of the market on Wednesday.
On the Pound Sterling, the indigenous currency lost N21.64 to trade at N491.52/£1 versus the previous day's N469.88/£1 and against the Euro, it lost N9.16 to close at N429.91/€1 compared with Tuesday's rate of N420.75/€1, according to data from the Central Bank of Nigeria (CBN).
Meanwhile, in the digital currency market, bullishness continued in Bitcoin (BTC) as the coin added 1.3 per cent toits value to trade at $20,386.63, with Ripple (XRP) recording a 5.4 per cent gain to sell at $0.5016.
Ethereum (ETH) appreciated by 1.8 per cent to sell at $1,376.18, Dogecoin (DOGE) gained 1.5 per cent to trade $0.0659, Solana (SOL) recorded a 1.1 per cent rise to sell at $34.41, Cardano (ADA) recorded a 0.7 per cent climb to quote at $0.4354, as Binance Coin (BNB) also recorded a 0.7 per cent appreciation to trade at $296.48.
However, Binance USD (BUSD) recorded a 0.05 per cent depreciation to settle at $0.9999, Litecoin (LTC) declined by 0.02 per cent to $54.80, while the US Dollar Tether (USDT) closed flat at $1.00.
Latest News on Business Post