Stanbic IBTC Vows to Restore Public Trust in Insurance Industry
By Modupe Gbadeyanka
Steps are already being taken by Stanbic IBTC Insurance Brokers Limited, member of Stanbic IBTC Holdings Plc, to deploy trust-building measures that would plug major gaps in the insurance value chain in Nigeria.
With the ultimate aim of enhancing insurance penetration in the country, the company said given the low level of trust in the industry, strategic steps are required to restore public confidence and put the sector on a stronger footing.
Speaking during a media interactive forum in Lagos on Thursday, April 20, 2017, Chief Executive of Stanbic IBTC Insurance Brokers Ltd, Mr Anselem Igbo, identified some of the perceived gaps in the industry to include inadequate support to clients to help them effectively manage their risks and the claims management process.
Through effective risk transfer mechanisms, seamless insurance cover payment and impeccable quality of service, the customer will have peace of mind, and subsequently provide the testament required to convince the insuring public to embrace insurance and deepen participation, Mr Igbo submitted.
This will in turn empower the industry to play its catalytic role in economic development by mobilizing savings for investment, mitigating loss, ensuring financial stability and promoting trade and commerce, he added.
According to him, "Public trust and integrity are the bedrock of the insurance business. By applying global best practice and corporate governance, what will result is transparency and openness, which are instrumental in building trust."
According to Mr Igbo, global best practice, including facilitating prompt payment of claims, will underline the operations of Stanbic IBTC Insurance Brokers Ltd as it aims to become one of the top five insurance brokerage firms in Nigeria in the next 10 years.
The company commenced full operations in February 2016 following the granting of a licence by the National Insurance Commission (NAICOM), paving the way for the firm to offer the full spectrum of insurance brokerage services in Nigeria.
Part of the company's goal, Mr Igbo said, is to introduce micro-insurance products targeted at the informal sector in order to expand coverage of more Nigerians.
In addition, rather than focus exclusively on corporates, as  currently obtains, the company will extend its services to all strata of society as practically everyone is subject to loss and uncertainty.
"We believe that the test of any insurance arrangement is in prosecuting claims to a satisfactory conclusion for our clients.
"Our role as brokers also ensures that insurers, as a matter of obligation, pay claims equitably and promptly.
"Prompt payment of claims is a key factor in any insurance contract. We continuously develop key relationships and requisite logistical processes to ensure that claims are promptly settled," he promised.
Whilst benefiting from a strong, dynamic and vast group structure, Mr Igbo said the company will be differentiated from the competition as it will be driven by a team of reputable and financially strong underwriters; fully customized solutions, and innovative insurance products at no additional cost to the client.
"Stanbic IBTC Insurance Brokers' professional services are at no additional cost. We will negotiate your insurance premiums and get the best quotes available.
"We will not be content to rest on our oars but will consistently seek ways of making incremental improvements to our operations and the industry," Mr Igbo said.
He added that in an industry inundated by a persistent lack of trust and confidence from customers, the reputation of an insurer in Nigeria is critical to its success. #"We are proud that the brand strength of the Standard Bank Group, to which Stanbic IBTC Holdings belongs, echoes stability, financial strength, expertise and reliability.
"Consequently, we believe customers who truly want to protect the people they love will put their trust in the reliability we offer.
"We will work tirelessly to provide the best solutions and service to our clients. We are motivated and determined to continue to deliver innovative and optimal insurance and risk management solutions to our clients," he noted.
Stanbic IBTC Insurance Brokers Limited is a subsidiary of Stanbic IBTC Holdings Plc, a member of Standard Bank Group, a full-service financial services group with a clear focus on three main business pillars – Corporate and Investment Banking, Personal and Business Banking and Wealth Management.
Standard Bank Group, to which Stanbic IBTC Holdings belongs, is the largest African bank by assets and market capitalization.
It is rooted in Africa with strategic representation in 20 countries on the African continent. Standard Bank has been in operation for 154 years and is focused on building first-class, on-the-ground financial services institutions in chosen countries in Africa and connecting other selected emerging markets to Africa and to each other, applying sector expertise, particularly in natural resources, power and infrastructure.
Champion Breweries, Others Champion 0.17% Growth on NGX
By Dipo Olowookere
The key performance indicators of the Nigerian Exchange (NGX) improved by 0.17 per cent on Friday as the shares of Champion Breweries and 11 others gained points.
The positive momentum was sustained yesterday despite a weak investor sentiment caused by sell-offs in Oando, GTCO, Nigerian Breweries and 15 others.
From the analysis of the data from the bourse, the insurance, consumer goods and energy sectors depreciated by 0.71 per cent, 0.56 per cent and 0.46 per cent respectively, while the banking counter expanded by 0.06 per cent, with the industrial goods space closing flat.
At the close of trades, the All-Share Index (ASI) increased by 86.88 points to 51,705.61 points from 51,618.73 points, while the market capitalisation grew by N47 billion to N27.875 points from 27.828 points.
A total of 156.1 million stocks worth N1.8 billion were traded in 4,312 deals yesterday compared with the 223.3 million stocks worth N2.9 billion traded in 4,028 deals on Thursday, implying a decline in the trading volume and value by 99.93 per cent and 35.82 per cent apiece and growth in the number of deals by 7.05 points.
Oando was the most active stock during the session as it traded 19.3 million shares valued at N110.3 million, Linkage Assurance transacted 12.0 million stocks for N6.4 million, Transcorp exchanged 9.1 million equities valued at N11.4 million, Access Holdings sold 10.0 million shares for N85.326 while UBA exchanged 8.9 million shares valued at N66.7 million.
The biggest price gainer was Champion Breweries as it gained 10.00 per cent to sell at N3.74, John Holt appreciated by 8.62 per cent to trade at 63 kobo, May and Baker appreciated by 8.47 per cent to N3.97, International Breweries rose by 5.26 per cent to N6.00, while FBN Holdings grew by 4.46 per cent to N10.55.
The worst-performing stock was Livestock Feeds as it fell by 9.09 per cent to N1.40, Red Star Express lost 8.64 per cent to settle at N2.75, Unity Bank dropped 8.16 per cent to 45 kobo, Courteville depreciated by 6.00 per cent to 47 kobo, while FCMB retreated by 5.71 per cent to N3.30.
19.2% Ease in FX Trades Bolsters Naira by 0.01% at I&E
By Adedapo Adesanya
A 19.2 per cent moderation in the value of foreign exchange (forex) transactions recorded at the Investors and Exporters (I&E) window of the FX market helped the Naira with extra weight to push down the value of the Dollar by 0.01 per cent or 5 kobo on Friday, June 24.
According to data obtained by Business Post from the FMDQ Securities Exchange, the exchange rate of the Naira to the Dollar at the market window was N420.12/$1 in contrast to N420.17/$1 it closed on Thursday.
The value of FX trades at the window was $162.98 million, $38.83 million lower than the $201.81 million achieved in the preceding trading day.
At the Peer-to-Peer (P2P) segment, the local currency further appreciated against the American currency by 0.32 per cent or N2 to trade at N618/$1 compared with the N620/$1 it was traded a day earlier.
But at the interbank window of the market, the Naira depreciated against the British Pound Sterling by N1.96 to trade at N510.02/£1 versus the preceding session's N508.06/£1 and slid by N1.04 against the Euro to close the day at N437.60/€1 compared with N436.56/€1 of the previous day.
Meanwhile, the recovery recorded by TerraClassicUSD (USTC) in the cryptocurrency market on Thursday appeared to be short-lived as it lost 11.5 per cent on Friday to trade at $0.0100.
It was the only digital coin of the 10 tokens tracked by this newspaper to shed weight yesterday as Solana (SOL) posted a 10.3 per cent growth to settle at $42.28.
Ethereum (ETH) went up by 7.4 per cent to sell at $1,236.08, Dogecoin (DOGE) appreciated by 6.2 per cent to trade at $0.0691, Binance Coin (BNB) jumped by 4.3 per cent after a deal with Cristiano Ronaldo to quote at $241.40, Bitcoin (BTC) recorded a 2.7 per cent rise to trade at $21,508.22, Cardano (ADA) jumped by 2.6 per cent to $0.5053, Litecoin (LTC) leapt by 0.6 per cent to $57.02, Ripple (XRP) recorded a 0.07 per cent rise to trade at $0.3718, while the US Dollar Tether (USDT) gained 0.01 per cent to sell for $0.9995.
NASD Exchange Closes Last Day of the Week 0.42% Higher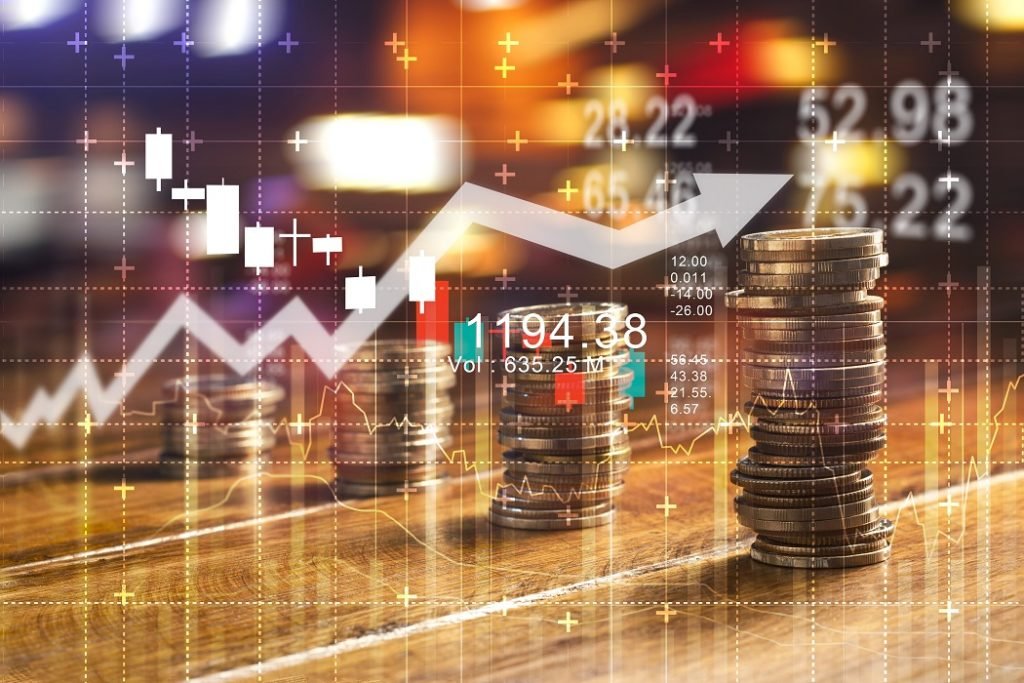 By Adedapo Adesanya
The last trading session of the week on the NASD Over-the-Counter (OTC) Securities Exchange closed on a positive note on Friday by 0.42 per cent.
This was influenced by the gains recorded by Niger Delta Exploration and Production (NDEP) Plc and Central Securities Clearing System (CSCS) Plc.
NDEP grew during the day by N18 or 10 per cent to close at N198.00 per unit compared to the previous day's N180.00 per unit, while CSCS Plc rose by 20 kobo or 1.37 per cent to close at N14.80 per unit as against the N14.60 per unit it was previously sold.
At the end of the day's trading, the NASD Unlisted Securities Index (NSI) gained 3.24 points to settle at 768.27 points compared with the earlier day's 765.03 points.
In the same trend, the bourse's market capitalisation closed at N1.011 trillion as investors expanded the total value of securities on the platform by N4.27 billion. On Thursday, the market capitalisation stood at N1.007 billion.
At the market, the total volume of shares bought and sold by investors increased by 251.7 per cent to 323,519 units from 91,997 units, the total value of transactions appreciated by 53.1 per cent to N8.9 million from N5.8 million, while the total number of trades went down by 15.4 per cent to 11 deals from 13 deals.
AG Mortgage Bank Plc finished the trading week as the most traded stock by volume on a year-to-date basis with the sale of 2.3 billion units worth N1.2 billion, CSCS Plc also retained the second spot with the sale of 674.2 million units valued at N14.1 billion, while Food Concepts Plc was in third place for trading 146.0 million units valued at N126.7 million.
In the same vein, CSCS Plc maintained its position as the most active stock by value on a year-to-date basis with a turnover of 674.2 million units valued at N14.1 billion, VFD Group Plc was in second place with 10.9 million units worth N3.2 billion, while FrieslandCampina WAMCO Nigeria Plc retained the third place with the sale of 9.6 million units valued at N1.2 billion.
Latest News on Business Post