Stanchion Partners Retailers for Seamless Payments
Easy and seamless payments are one of the key concerns for large retailers. As new technologies emerge, and the payments ecosystem evolves, retailers must stay ahead of customer expectations around availability, channel variety, and ease-of-use.
"The payment environment in retail must not only ensure high availability and performance but is also a key part of optimising business services, extending into important value propositions such as customer experience," says Deon Van Biljon, Chief Operations Manager at Stanchion Payment Solutions.
A key element of customer service for retailers is the payments environment. A smooth and seamless payment experience is essential to a successful customer journey, regardless of channel.
"This puts an increasingly high burden on large retailers," says Van Biljon, "as they need to ensure that their payments systems are secure, efficient, and well managed, so that they can remain focused on their core business offering."
Large retailers need a payments environment that can perform at a very high level, with minimal to no down time, and must ensure that those managing it have the skills and technology to do so.
With this in mind, Stanchion has invested in skills, expertise and partnerships required to support retail payments. Stanchion has developed specialist skills in payments roadmap consulting, architecture design, systems analysis and integration, testing and project management to enable end-to-end project delivery for payments environments.
With these skills, Stanchion has worked with leading retailers to provide technical capabilities, including the end-to-end coverage of the building, roll-out, maintenance, and management of an inhouse payments switch for a global retailer with over 1 400 store locations in 14 countries.
Stanchion has also worked with leading payment processors to secure sensitive payments data. This includes implementing Futurex hardware security modules (HSMs) for a leading payment processor across their data centre locations, enabling them to secure over one billion transactions, processed across over 60,000 connected terminals, enabling them to provide P2PE on all their transactions.
"Stanchion has a long history of being at the forefront of payment solutions for retailers, banks, credit unions, card schemes, payment processors, and payment systems globally," says Van Biljon
"In order to drive long term success retailers need to embrace innovation. They must look for new ways to operate their business and deliver against client expectations. Doing this alone however will be challenging. They must therefore build an ecosystem of providers and partners that can help them drive innovation and implement change."
Investors Give Nigeria's Orda $1.1m to Grow Services in Africa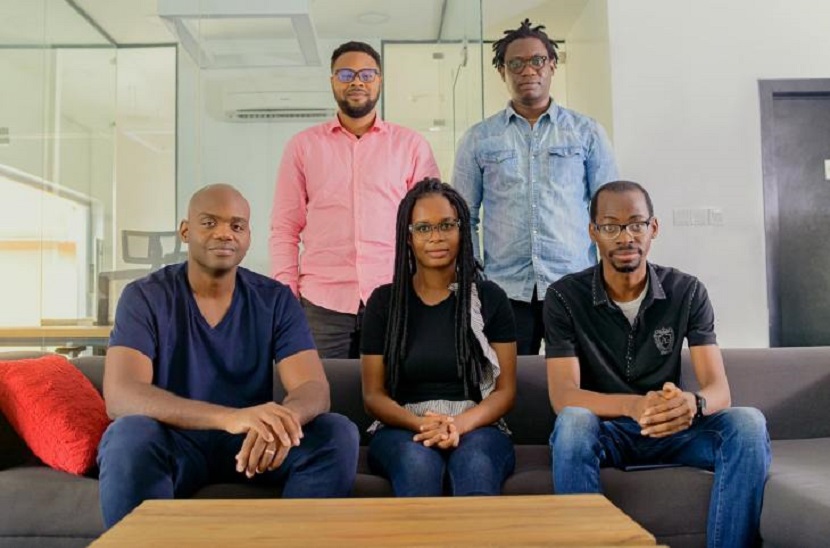 By Adedapo Adesanya
A Nigerian restaurant management startup, Orda, has raised a $1.1 million pre-seed funding round to speed its growth and expand across Africa.
The pre-seed round was led by Lofty Inc Capital Management, with participation from Techstars – Boulder, Magic Fund, Hustle Fund, Norrsken Foundation, Microtraction, DFS Labs, Oxford Seed Fund, Enza Capital and Agroly Advisors, as well as Ire Aderinokun, Jesse Ovia, Ademola Adesina and other angel investors.
Following the raise, the startup is looking to increase its rate of growth and expansion across the continent.
Orda has developed a full-stack approach to integrating local payments, logistic companies while building inventory management, and business analytics for small to medium-sized food businesses.
It says it is the only technology solution on the continent that allows restaurants to accept and process all their in-store, website, social media, WhatsApp, Jumia Food, Glovo and Bolt Food orders from one easy-to-use interface.
The startup's cloud-based solution is currently available for restaurants in Nigeria and Kenya.
In addition, its Gross Merchandise Value (GMV) has been growing at more than 15 per cent week-on-week as Orda now processes thousands of weekly transactions.
Speaking on the inspiration behind the technology, Mr Guy Futi, the startup's CEO, said the team had kept trying to address the real pain points of chefs, caterers and small restaurants.
"From that Orda grew. Before Orda, a small food business owner could spend up to four hours a day reconciling transactions while trying to figure out losses. We looked to alleviate that burden. In the process, we noticed that food business owners were not fully integrated with local payment solutions, online sales channels, and logistic providers. This made their operations even more difficult," he said.
On his part, the company's Chief Technology Officer, Mr Fikayo Akinwale said, "Orda was built from a near 18 months of a collaborative customer feedback loop. We listened to everything, from how African restaurants reconcile inventory, how customers pay, to how they handle logistics and more.
"We can confidently say that no one has done as much work as we have to build an end-to-end solution for our food business owners. We are excited to usher in much-needed digitisation to the sector."
Mr Idris Ayodeji Bello, a managing partner of LoftyInc Capital Management, said his team invested in Orda because it was building the core digital infrastructure for restaurants across Africa.
"The team has done the hard work of figuring out the core problems that African restaurant owners are facing and is building a solution that can revolutionise the food business across the continent. LoftyInc is excited to back a solution-focused team like Orda," he said.
Launched in 2020, Orda is a cloud-based restaurant management system provider that hopes to provide one operating system to power African restaurants. Since its launch, the Lagos-based startup has worked with several well-known African and global restaurants including Barcelos, Eric Kayser, Johnny Rockets and Ofadaboy.
Unlisted Securities Market Closes Flat on Wednesday
By Adedapo Adesanya
The key performance indices of the NASD Over-the-Counter (OTC) Securities Exchange closed flat on Wednesday, January 19 as investors begin to trade cautiously.
It was observed that during the trading session, none of the securities on the platform recorded a movement as their prices remained unchanged at the close of business.
According to data obtained by Business Post, the market capitalisation of the NASD Exchange retained its previous value of N633.06 billion, while the NASD Unlisted Securities Index (NSI) remained at 747.61 points.
However, trading data showed that there were declines in the volume, value, and deals carried out at the unlisted securities market.
Investors traded a total of 195.2 million units of securities in contrast to the 453.7 million units of securities transacted at the preceding session, indicating a fall of 56.9 per cent.
The value of shares exchanged by the market participants also depreciated, this time by 58.4 per cent to N4.1 billion from N9.8 billion published at the bourse at the Tuesday session.
In the same vein, the total number of deals executed by traders went down by 9.1 per cent as 10 deals were performed at the exchange as against the 11 deals printed at the preceding session.
At the close of transactions, the most traded stock by volume on a year-to-date basis was Central Securities Clearing Systems (CSCS) Plc with the sale of 844.7 million units valued at N17.7 million. VFD Group Plc followed with 916,161 units of its stocks valued at N331.5 million, while Friesland Campina WAMCO Nigeria Plc was in third place with 207,030 units valued at N24.5 million.
Also, CSCS Plc closed as the most traded stock by value (year-to-date) with the sale of 844.7 million units exchanged for N17.7 million, VFD Group Plc was also in second place with 916,161 units worth N331.5 million, while Friesland Campina WAMCO Nigeria Plc was in third place with 207,030 units valued at N24.5 million.
Naira Trades N566.22/£1 at Interbank, Bitcoin Gains 0.8%
By Adedapo Adesanya
The Naira appreciated by 84 kobo against the British Pound Sterling at the interbank segment of the foreign exchange (FX) market on Wednesday to close at N566.22/£1 compared with the preceding day's N567.06/£1.
Equally, the indigenous currency edged higher by N2.73 against the Euro at the same market window to finish at N470.99/€1 in contrast to N473.72/€1 it was exchanged a day earlier.
However, against the United States Dollar, the local currency suffered a loss as it depreciated by 30 kobo to close at N415.30/$1 versus N415.00/$1 it ended on Tuesday.
It was not the same scenario with the Naira at the Investors and Exporters (I&E) window as the Naira closed stronger than the greenback, appreciating by 17 kobo or 0.04 per cent to trade at N416.33/$1 compared with the previous day's exchange rate of N416.50/$1.
This occurred amid an increase in the FX trades at the market window as the turnover went up by 12.2 per cent or $13.55 million to $124.57 million from the preceding session's turnover of $111.02 million.
Meanwhile, at the digital currency market, the bulls took control amid a renewed investor confidence, causing seven of the 10 tokens tracked by Business Post to end in the positive territory yesterday.
The highest gainer for the session was Tron (TRX) as its value went up by 1.7 per cent to sell for N39.43, followed by Ripple (XRP) which appreciated by 1.4 per cent to N436.99, and Binance Coin (BNB), which grew by 0.9 per cent to trade at N192,540.74.
In addition, Bitcoin (BTC) gained 0.8 per cent to trade at N24,183,994.94, Dash (DASH) recorded a 0.7 per cent appreciation to sell at N74,381.31, Litecoin (LTC) added 0.7 per cent to its value to close at N80,114.51, while Ethereum (ETH) made a 0.4 per cent jump to trade at N1,802,564.40.
However, Cardano (ADA) depreciated during the session by 7.3 per cent to N805.27, Dogecoin (DOGE) retreated by 0.6 per cent to sell at N99.9, while the US Dollar Tether (USDT) declined by 0.1 per cent to sell for N577.45.
Latest News on Business Post