Stock Market Rises 0.96% as Rush for Banking Stocks Persists
By Modupe Gbadeyanka
Transactions on the floor of the Nigerian Stock Exchange on Monday closed in the green territory as bulls continue to tighten their grip on the market.
At the close of trading activities today, the Nigerian stocks rose by 0.96 percent as bargain hunting persisted.
The rush for banking stocks by investors maintained its momentum with Wema Bank emerging the most active, accounting for 63 million shares traded at N36.2 million.
It was closely followed by GTBank, which transacted 50 million units at N1.8 billion, while Access Bank exchanged 34.5 million shares valued at N345 million.
Furthermore, Transcorp sold 32 million shares worth N58.7 million, while Fidelity Bank traded 31.7 million shares valued at N41.6 million.
However, the volume and value of shares transacted on the floor of the NSE declined on Monday with investors staking N5.7 billion on 483 million shares executed in 5,771 deals in contrast to N6.2 billion staked on 493 million shares transacted in 5,474 deals last Friday.
Analysis of the market indicators showed that the All-Share Index (ASI) increased today by 324.54 points to close at 34,135.10 points, crossing the 34,000 mark for the first time in many months.
In addition, the market capitalisation rose by N112 billion to settle at N11.8 trillion, while the YTD Return increased to 27.02 percent.
Investors' sentiment remained positive on Monday, with the market closing with 28 stocks appreciating in price against 19 equities, which depreciated. However, only nine stocks remained flat at the close of activities.
On the price movement chart, Dangote Cement topped the gainers' log with N5 gain to close at N210 per share.
It was trailed by Presco, which progressed by N3.61k to finish at N75.94k per share and International Breweries, which advanced by N2.30k to end at N28.35k per share.
Stanbic IBTC gained N1.45k to finish at N32.45k per share, while Ecobank moved up by N1.2k to wrap the day at N15.35k per share.
At the other end, Mobil suffered the heaviest loss after dropping N13.20k to close at N250.90k per share and was followed by CAP Plc, which shed N3.60k to end at N34.20k per share.
Forte Oil lost N2.77k to close at N52.81k per share, Zenith Bank deflated by 39k to finish at N22.50k per share and Oando weakened by 34k to settle at N8.2k per share.
Effective Internal Controls Vital to Investor Protection—SEC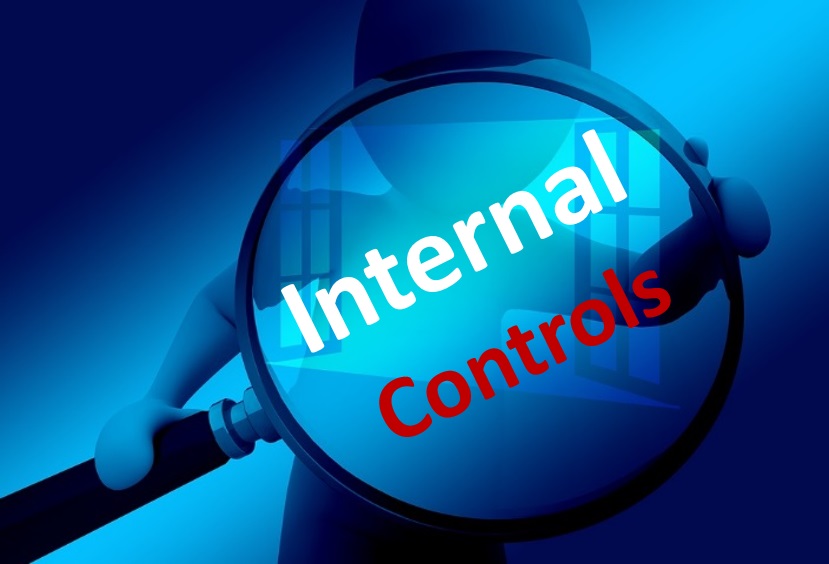 By Aduragbemi Omiyale
The Executive Commissioner for Legal and Enforcement at the Securities and Exchange Commission (SEC), Mr Reginald Karawusa, has stressed that effective internal controls over financial reporting are very vital to ensure companies provide investors with accurate financial statements, which will, in turn, boost investor protection and confidence.
Speaking at a workshop on Internal Controls over Financial Reporting, an implementation of Section -60-63 of the Investment and Securities Act 2007, organised by the SEC in collaboration with the Nigeria Capital Market Institute in Lagos on Monday, Mr Karawusa stated that with the plethora of Ponzi schemes plaguing the nation, accurate financial statements are essential for the vitality of financial markets and by extension the economy.
"Once investors no longer have confidence in the accuracy and completeness of companies' financial statements and other disclosures, they will naturally be unwilling to invest, and the financial markets will certainly suffer as is currently experiencing in our country," he said.
The Executive Commissioner noted that following the approval of the framework, it became apparent that its implementation would require extensive improvements in the internal processes of some reporting entities leading to additional responsibilities placed on certain key persons within the entities.
He added that it was decided that efforts would be made to engage with companies and sensitize identified role holders on their responsibilities under the framework.
"As you may recall, the outbreak of accounting scandals in the 1990s and corporate frauds of the early 2000s highlighted the need for the development of a coherent framework of systems of control and policies to identify, measure, mitigate and disclose risks," he stated.
According to him, "Securities regulators in a number of jurisdictions acted in lockstep with the United States by introducing requirements that would strengthen controls within companies and enhance the quality of financial reports issued by such companies.
"In line with this global effort, the Federal Government provided under Section 61(1) of the Investment and Securities Act 2007 that a public company shall establish a system of internal controls over its financial reporting and security of its assets, and it shall be the responsibility of the board of directors to ensure the integrity of the company's financial controls and reporting.
"The International Organization of Securities Regulators (IOSCO) has noted that Internal Controls are intended to ensure the fulfilment of corporate goals. They also ensure an efficient deployment of corporate resources and assets, avoiding and mitigating operational deviations that could affect business continuity and the achievement of the company's goals.
"Some of such boards lacked effective risk and audit committees, where members ought to have challenged management's approach to risk. These officers neither have the means to ensure that board decisions and policies were effectively put in place, let alone to scrutinize decisions collectively taken," Mr Karawusa said.
He disclosed that in response particularly to corporate scandals of the 1990s/early 2000s, the United States passed the Sarbanes-Oxley Act of 2002, which introduced significant auditing and financial regulations for public companies as safeguards to protect shareholders, employees and other stakeholders from accounting errors and fraudulent financial practices.
In his remarks, the Managing Director of NCMI, Mr Emomotimi Agama, said that the starting point to evaluate the sufficiency of an ICFR program should be with a financial statement risk assessment.
"The risk assessment, which includes specific financial reporting objectives and identification of risks to achieving those objectives, answers these fundamental questions: Which controls are necessary to address the company's risks? How many controls does the company need? What is just enough for the company's ICFR program?
"A risk assessment that integrates the right people, processes, tools, and techniques serves to identify the relevant risks of material misstatement (ROMMs). The risk assessment also includes the selection of controls and the evaluation of the design of the control; it's through the risk assessment process that a company can report with confidence the number and types of controls necessary to have an effective ICFR system," Mr Agama stated.
He said the management's focus on ICFR should start with determining whether the company's risk assessment process is sufficient to identify and assess the risks to reliable financial reporting, including changes in those risks.
Mr Agama listed proactive steps management can consider, including Refreshing the risk assessment program to incorporate the right people, processes, and technologies to unlock the hidden value. Integrating data analytics and visualization to improve the quality of the data analysed to support robust risk identification and report results succinctly to key stakeholders. This, in turn, can rationalize the risks of material misstatement to a level of granularity to focus on what could truly be a material misstatement.
"In all of this, Education is essential, and the essence of this program is to provide that education to help companies comply with Sec 60-63 of the ISA 2007," he added.
Afreximbank to Acquire Equity Stake in Geregu Power
By Dipo Olowookere
The first power-generating company to list its shares on the Nigerian Exchange (NGX) Limited, Geregu Power Plc, is already attracting the attention of a fresh investor just two months after it joined the platform.
On Wednesday, October 5, 2022, the company listed on the stock exchange a total of 2.5 billion units of its shares at N100.00 per unit by way of introduction, increasing the market capitalisation of the exchange by N250 billion.
On that day, the share price of the organisation rose by a maximum of 10 per cent at the NGX as a result of a strong appetite for Geregu stocks, closing at N110.00 per unit and driving up its market capitalisation to N275 billion from N250 billion.
Business Post reports that two months after its listing, the share value is at N110.70 per unit after shedding 9.85 per cent on Monday, December 5, 2022.
However, the latest news from the firm is that it is already in acquisition talks with the Africa Export and Import Bank (Afreximbank) for the purchase of a part of its equities.
In a regulatory notice filed to the exchange, Geregu said the deal is to raise funds from the lender through one of its subsidiaries, Fund for Export Development in Africa (FEDA).
"Geregu Power Plc hereby notifies Nigerian Exchange Limited and the investing public of its discussions with the Fund for Export Development in Africa (FEDA) for the acquisition of a portion of Geregu Power Plc shares.
"FEDA is the impact development arm of the Africa Export and Import Bank (Afreximbank).
"The discussions are currently ongoing, and where these talks progress to a more advanced stage, the company will notify the exchange and the investing public in line with the rules of the exchange," the disclosure signed by the company's scribe, Mr Akinleye Olagbende, stated.
Geregu Power was acquired by billionaire businessman, Mr Femi Otedola, shortly after he sold his interests in Forte Oil a few years ago.
Again, NASD OTC Exchange Records Weekly Loss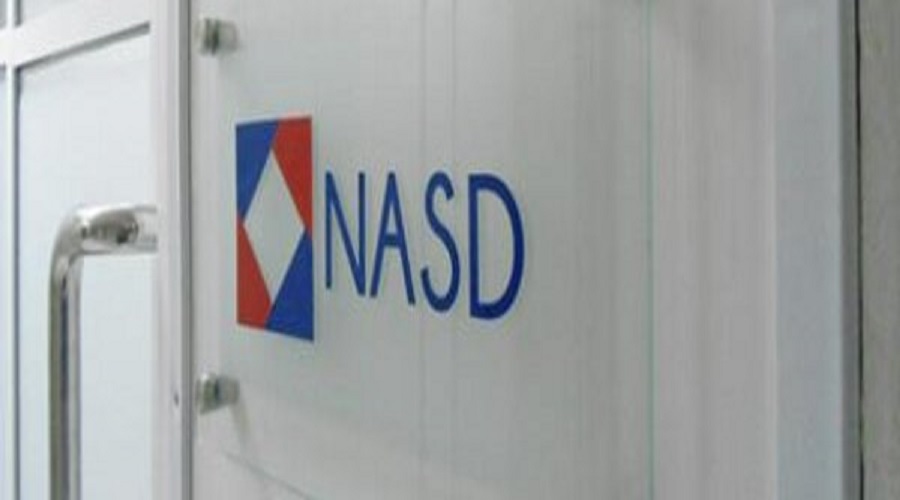 By Adedapo Adesanya
For another week, the NASD Over-the-Counter (OTC) Securities Exchange languished in the negative territory, losing 0.15 per cent in the 48th week of trading this year.
This shrank the NASD Unlisted Securities Index (NSI) by 1.08 points to 710.58 points from 711.66 points recorded in the previous week and drained the market capitalisation of the NASD OTC exchange by N1.41 billion to N933.71 billion from N935.12 billion.
The loss printed by the bourse in the week was driven by the decline in the share prices of the trio of UBN Property Plc, FrieslandCampina Wamco Nigeria Plc, and 11 Plc.
11 Plc lost 0.65 per cent to settle at N154.00 per share compared with the preceding week's N155.00 per share, FrieslandCampina depreciated by 0.6 per cent to close at N66.63 per unit versus the previous week's N67.00 per unit, while UBN Property Plc declined by 9.0 per cent to 91 Kobo per share from N1.00 per share.
They outweighed the 10 per cent growth recorded by the single weekly price gainer, Afriland Properties Plc, which closed at N1.38 per unit versus N1.25 per unit.
In the week, there was a 2.4 per cent decrease in the total value of transactions to N36.6 million from N37.5 million, the trading volume, however, increased by 123.6 per cent to 3.2 million units from 1.4 million units, as the number of trades jumped by 17.1 per cent to 41 trades from the 35 trades achieved a week earlier.
The most active stock in the five-day trading week by volume was UBN Property Plc with 2.7 million units, followed by FrieslandCampina with 395,132 units, 11 Plc exchanged 62,137 units, Afriland Properties Plc transacted 26,170 units, while Food Concepts Plc traded 25,000 units.
However, the most traded stock by value was FrieslandCampina with N24.5 million, 11 Plc followed with N9.6 million, UBN Property Plc posted N2.5 million, Afriland Properties Plc recorded N35,984, while Food Concepts Plc raked in N22,050.
In the year so far, investors have traded a total of 3.76 billion units of stocks worth N27.6 billion in 2,492 deals.
Latest News on Business Post