Stocks Gain 0.14% as Zenith Bank Dividend News Buoys Interest
By Dipo Olowookere
The renewed interest in Nigerian stocks continued on Wednesday, contributing to the 0.14 per cent growth seen at the market during the session.
The news that Zenith Bank has proposed the payment of N2.70 final dividend on Tuesday has continued to make investors take a good look at Nigerian Stock Exchange (NSE).
Business Post reports that at the close of transactions yesterday, Zenith Bank was the most traded stock, transacting 154.6 million units worth N4.1 billion.
GTBank exchanged 48.8 million shares for N1.5 billion, FBN Holdings transacted 25.3 million equities worth N185.6 million, Transcorp traded 25.1 million stocks for N23.4 million, while United Capital sold 22.0 million shares for N136.8 million.
At the close of business, a total of 469.6 million shares worth N7.1 billion were traded in 5,470 deals compared with the 338.0 million stocks worth N3.9 billion transacted in 5,232 deals the preceding session, indicating a rise in the trading volume, value and number of deals by 38.94 per cent, 84.15 per cent and 4.55 per cent respectively.
The energy sector was the biggest riser by sector, gaining 0.79 per cent, followed by the banking space, which rose by 0.77 per cent and the industrial goods sector, which appreciated by 0.22 per cent.
However, the insurance counter depreciated by 1.87 per cent, while the consumer goods index declined by 0.32 per cent.
When trading activities were wrapped up for the day, the All-Share Index (ASI) increased by 56.44 points to settle at 40,221.30 points in contrast to 40,164.86 points of the previous day, while the market capitalisation gained N29 billion to close at N21.044 trillion versus Tuesday's N21.015 trillion.
On the price movement chart, news that a shareholder obtained a court order to free Oando Plc from the claws of the Securities and Exchange Commission (SEC) buoyed its share price by 10.00 per cent to N3.41 per share.
ABC Transport gained 9.38 per cent to settle at 35 kobo per unit, Japaul rose by 9.23 per cent to 71 kobo per share, Royal Exchange grew by 8.70 per cent to 25 kobo per unit, while Academy Press appreciated by 7.89 per cent to 41 kobo per share.
On the flip side, Lasaco Assurance continued its downward trend with a 9.49 per cent loss to finish at N1.24 per share and was followed by Consolidated Hallmark Insurance, which fell by 8.33 per cent to trade at 33 kobo per unit.
Cornerstone Insurance went down by 7.81 per cent to 59 kobo per share, Flour Mills lost 6.94 per cent to finish at N28.85 per unit, while Wapic Insurance fell by 6.90 per cent to 54 kobo per share.
Nigeria Rakes N174.9bn from 2020 Marginal Field Bid Round
By Adedapo Adesanya
The Nigerian Upstream Regulatory Petroleum Commission (NURPC) has disclosed that the 2020 marginal field bid round, which was concluded last year, has so far yielded about N174.944 billion, with owners of 30 fields having partially paid and two fields stalled by court cases.
The new commission further stated that 20 companies that won the bids had partially paid up, among those who won the 57 oilfields.
In May 2021, the Department of Petroleum Resources (DPR), which transmuted into NURPC with the enactment of the Petroleum Industry Act (PIA), concluded the 2020 marginal oilfield bid round, the first successful exercise since 2003, when 24 assets were put on offer.
The process which culminated in the presentation of letters to the bid winners in Abuja by the industry regulator, started in June 2020, with 57 marginal fields spanning land, swamp and offshore put up for lease by the federal government.
Marginal fields are smaller oil blocks typically developed by indigenous companies and have remained unproduced for a period of over 10 years.
Some of the companies which emerged winners at the time included: Matrix Energy, AA Rano, Andova Plc, Duport Midstream, Genesis Technical, Twin Summit, Bono Energy, Deep Offshore Integrated, Oodua Oil, MRS and Petrogas.
A few others that succeeded in crossing the hurdle and had fully satisfied all conditions were: North Oils and Gas, Pierport, Metropole, Pioneer Global, Shepherd Hill, Akata, NIPCO, Aida, YY Connect, Accord Oil, Pathway Oil, Tempo Oil, Virgin Forest among others.
The process was hailed as a big win for local oil and gas companies in the country, which had a good outing during the ceremony as 100 per cent of the beneficiaries of the exercise were indigenous entities.
Nigeria last conducted marginal field bid rounds in 2003, with 16 of the fields contributing just two per cent to the national oil and gas reserves.
The commission also stated that its target revenue for 2022 remained N3.38 trillion, substantially exceeding its 2021 revenue projection of N3 trillion and that of 2020 which was pegged at N1.746 trillion.
In a presentation it made to the Senate Committee on Petroleum, Upstream, led by Mr Bassey Akpan, during an oversight meeting at its headquarters in Abuja, the agency led by Mr Gbenga Komolafe, explained that it hit N1.99 trillion revenue in 2020, surpassing its forecast of N1.746 trillion by about 13.98 per cent.
But in 2021, with a revenue target of N3.066 trillion, the commission pointed out that it generated N2.711 trillion, achieving 88.45 per cent of its revenue forecast which is usually paid into the federal government coffers.
It stated that in spite of the reduced fiscal provision in the PIA, the organisation was set to achieve its desired revenue target for 2022.
Furthermore, the NURPC lamented that with the Organisation of Petroleum Exporting Countries (OPEC) production quota of 1.683 million bpd in January and 1.701 million barrels per day in February, it is only able to pump 1.396 million barrels per day currently, leading to a loss of at least 115,926 million barrels per day on a daily basis, put at roughly $300 million monthly.
"We are losing about 115, 926 barrels per day, so that literally translates to roughly about $300 million and that's a huge loss to a nation that actually requires these funds," he stated.
Mr Komolafe attributed the underperformance to mostly oil theft, sabotage, vandalism as well as technical issues, including ruptures associated with the assets.
"But the larger percentage is due to crude oil theft and as a commission we know the impact of this and recognising our regulatory role, we have been able to reach out to other operators as to what we can do about this.
"We are trying to put in place an industry-wide initiative to ameliorate the situation and we are expecting to go live in terms of implementation in collaboration with the Nigerian National Petroleum Company (NNPC) and the other stakeholders," he added.
However, he stated that despite the encumbrances, it would continue to promote an enabling environment for investment in the upstream petroleum sector, establish, monitor and regulate as well as enforce environmental measures and optimise government's take from the country's hydrocarbon resources.
In addition, the commission vowed to ensure compliance with the terms and conditions of leases and licences granted, enforce all laws relating to upstream operations as well as maintain a petroleum industry data bank.
Mr Komolafe, responding to issues raised by the senators on the environmental degradation in the Niger Delta, stated that there are provisions in the PIA which provide for remediation.
He stated that the commission recognises that the job was enormous and had set up an internal committee to liaise with the senate steering committee to work on regulations for the industry.
The agency's chief executive stated that if fully implemented, the PIA would take care of issues connected with the environment, adding that while some pollutions are attributable to normal oil operations, others could be credited to sabotage by other parties.
AfDB to Establish Onion Commodity Exchange in Sokoto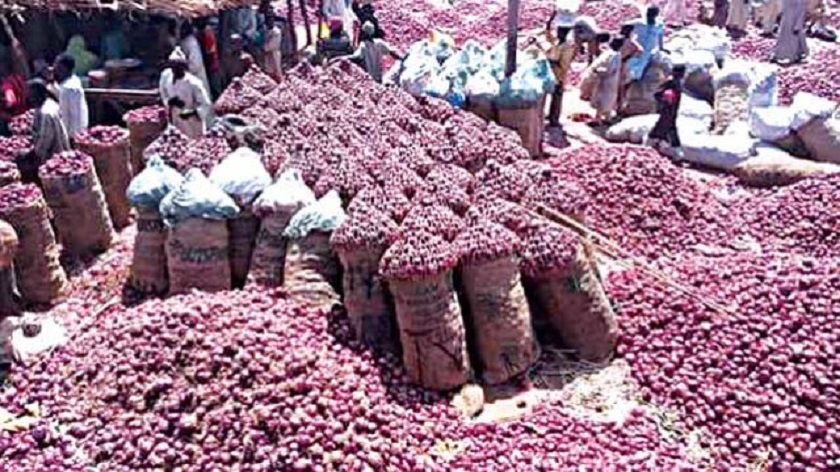 By Adedapo Adesanya
The Sokoto State Governor, Mr Aminu Waziri Tambuwal, has revealed that the African Development Bank (AfDB) will soon facilitate the establishment of an Onion Commodity Exchange in the state.
According to the Governor, this was part of the outcomes of a high-level meeting he and some of his Commissioners had with the management team of the bank last week in Abidjan, Côte d'Ivoire.
A statement signed by his media aide, Mr Muhammad Bello, said the Governor made this known at the closing of a three-day training for budding entrepreneurs in the state last week, adding that his administration was dedicated to supporting indigenous farmers.
The realisation of the plan will make such an establishment the 15th of its kind in Africa and the fourth in the country after the Abuja Securities and Commodity Exchange, Lagos Commodities and Futures Exchange; and AFEX Commodities Exchange Limited.
In economic parlance, trading in exchanges includes derivatives contracts, such as forwards, futures, options and spot trades- focusing on immediate delivery.
It could also be traded on interest rates, foreign exchange futures, freight contracts instruments and environmental instruments.
According to the statement, Mr Tambuwal revealed that "during our visit to the AfDB, we had engagements with them and agreed that an Onion Commodities Exchange will be established in Sokoto with the help of the bank on the framework and technical support."
He said the potential for onions trade abounds in the state, thus putting it in the topmost position of states cultivating the commodity in the country.
He cited an example of an individual in Abidjan, who transacts over N2.8 billion onion trade annually from Sokoto-Côte d'Ivoire, elaborating that the result of a survey he commissioned has revealed that from onion trade alone, the state engages in an annual transaction of between N250 and N300 billion.
Over the past few months, several stakeholders have been looking at how to push the onion species produced in the country to one of the best in the world.
Experts note that because of its strong pungency, it is exported to many countries including France, Japan, India, Niger Republic, Ghana and others.
GSK Consumer Healthcare Business Not Worth Than £50bn—Unilever
By Dipo Olowookere
Unilever Plc has said it will not increase its £50 billion bid for the acquisition of GSK Consumer Healthcare business owned by GlaxoSmithKline, which was earlier rejected by the company.
In a statement issued last Saturday, GSK confirmed that it "received three unsolicited, conditional and non-binding proposals from Unilever" for the acquisition of its consumer healthcare arm, which is jointly owned by GSK and Pfizer, with GSK holding a majority controlling interest of 68 per cent and Pfizer 32 per cent.
According to GSK, the acquisition value of £50 billion comprising £41.7 billion in cash and £8.3 billion in Unilever shares was below the true value of the business.
The offer was rejected, according to the company, because the consumer healthcare business was "fundamentally undervalued" as the business has great "future prospects", which was not factored into the proposals.
"The board of GSK is strongly focused on maximising value for GSK shareholders and has carefully evaluated each Unilever proposal.
"In doing so, the board and its advisers assessed the proposals relative to the financial planning assessments completed to support the proposed demerger of the business in mid-2022, including the sales growth outlook," a part of the statement noted.
But reacting to the rejection in a statement on Wednesday, Unilever said it does not feel that the value of the GSK consumer business is worth more than its £50 billion valuations and because of that, it would not increase it.
"We note the recently shared financial assumptions from the current owners of GSK Consumer Healthcare and have determined that it does not change our view on fundamental value," the statement said.
Unilever said, "Accordingly, we will not increase our offer above £50 billion," noting that it will continue to maintain "strict financial discipline to ensure that acquisitions create value for our shareholders."
"Unilever also reiterates its commitment to continuing to improve the performance of its existing portfolio through its ongoing focus on operational excellence, its upcoming reorganisation and by rotating the portfolio to higher growth categories," it added.
Unilever and GSK both have subsidiaries in Nigeria and are also listed on the local stock exchange.
Business Post reports that on Wednesday, shares of Unilever Nigeria closed flat N13.20, while GSK rose by 0.84 per cent to N6.00 from N5.95.
Latest News on Business Post