TEF, DEG to Empower 200 Additional African Entrepreneurs
By Modupe Gbadeyanka
A partnership to empower 200 additional young African entrepreneurs from all the 54 African countries has been entered into between the Tony Elumelu Foundation (TEF) and DEG, a German development financial institution.
A statement from the organisation said the collaboration will provide funding support to the beneficiaries and complement the $100 million entrepreneurship programme of the foundation.
This initiative has been used to identify, train, mentor and empower over 9,000 entrepreneurs on the continent since 2015.
In alignment with TEF and DEG's development policy, the partnership will create jobs and income, boost economic growth and generate local value in Africa.
It will make important contributions to the United Nations' Sustainable Development Goals (SDGs) by providing funding, technical skills and comprehensive business readiness to drive better performance of SMEs in accordance with SDG 1 (No poverty), SDG 8 (Decent Work and Economic Growth) and SDG 9 (Industry, Innovation and Infrastructure).
Entrepreneurs will be connected to networking support for further skills development, knowledge sharing and market linkages through a lifetime membership on TEFConnect. In addition, periodic impact assessment of up to 10,000 SMEs will be conducted through the partnership to inform policies and laws that will improve the environment for small enterprises in Africa, directly catalysing Africa's economic growth and contributing to the continent's prosperity and social development.
"In our continued quest to invest in African entrepreneurs, this partnership will fully assist young entrepreneurs to grow their businesses.
"DEG is a global player in fostering efforts in emerging markets and developing economies to generate employment, which is a mission we are dedicated to through entrepreneurship.
"African Entrepreneurs are the engines of growth, innovation and wealth creation in Africa, and there is no better time to invest in their development," the CEO of TEF, Ms Ifeyinwa Ugochukwu, stated.
"The projected outcome of this partnership encompasses the entire entrepreneurial value chain and will create a massive opportunity for entrepreneurs to build their ventures while equipping them with the skills to sustain business growth," she added.
In his remarks, the Head of DEG's West Africa office, Mr Bernd Tilemann, noted that, "DEG is delighted to start this cooperation and especially eager to support TEF's digitalisation efforts and the drive for impact inclusion and its critical evaluation, which are topics that DEG is very passionate about.
"We believe these measures will form a great foundation to enable TEF to scale its efforts to boost entrepreneurship and small enterprise development in Nigeria and across the continent."
NGX All-Share Index Outperforms Inflation Over Three Years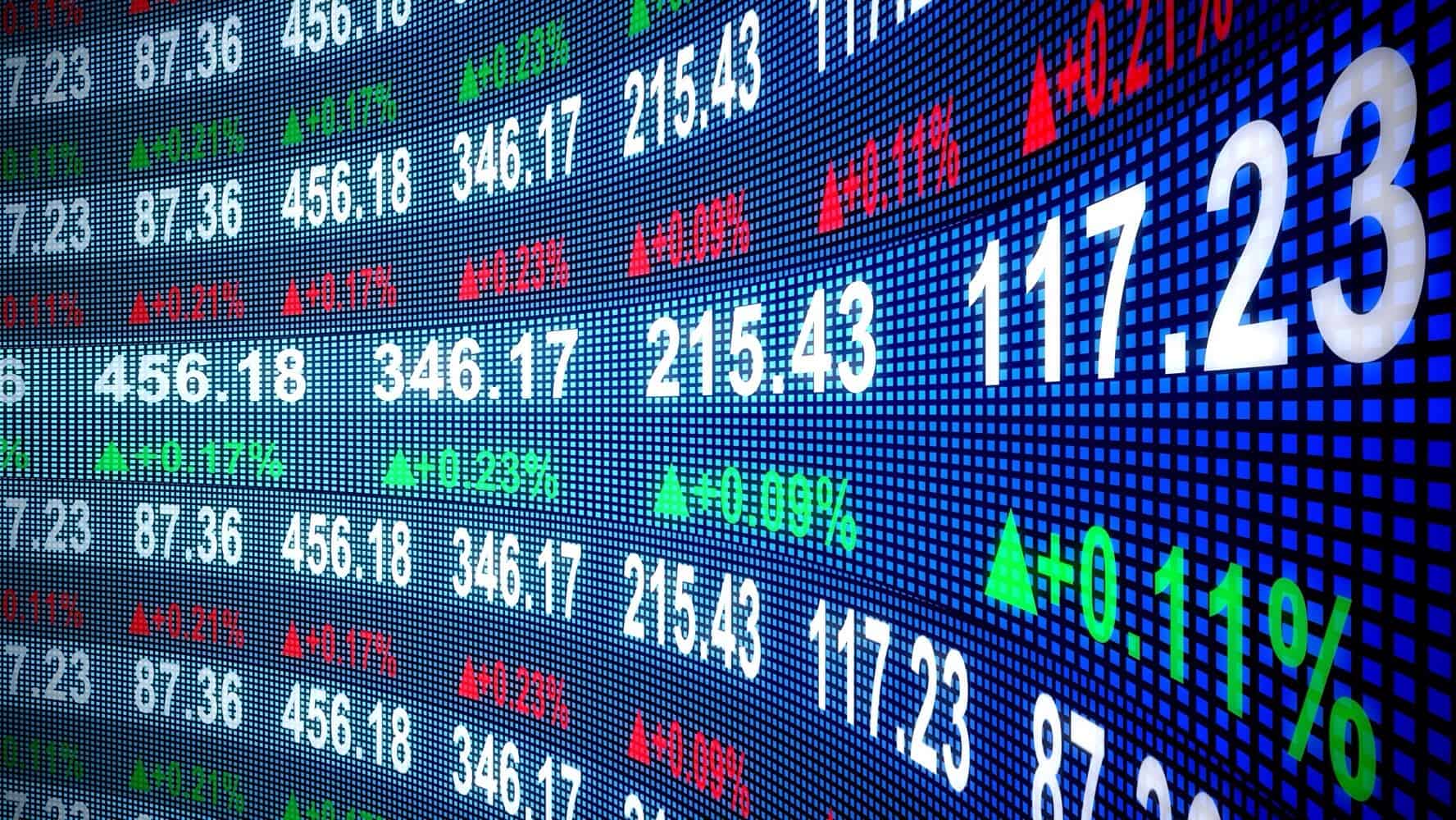 The 3-year trailing performance of the All-Share Index (ASI) of the Nigerian Exchange (NGX) Limited surpasses the average inflation during the same period.
The annual inflation measured by the Consumer Price Index (CPI) released in September by the National Bureau of Statistics (NBS) was 20.52 per cent in August 2022.
Meanwhile, the NGX ASI, a market capitalisation weighted index of all companies listed on the NGX's platform, had a year-to-date performance of 15.68 per cent during the same period. This could be misleading about the market performance until you view it through a longer-term lens.
British Economist, Benjamin Graham, made a quote popularly used by Warren Buffett, the Fund Manager of Berkshire Hathaway Inc and widely regarded as the best living investor: "Markets are a voting machine in the short term, and a weighing machine in the long run." On a 3-year trailing basis, the NGX ASI has outperformed the CPI average in the same period, ensuring that investors with a longer-term hold on their investments remain in the positive region.
Analysis of data of closing prices gathered from the NGX's website showed that the index has a 3-year moving average of 22.97 per cent, compared to an inflation average of 15.72 per cent.
The year 2022 has been a slow year for global stocks due to volatility resulting from the hiking of interest rates by central banks in the United States and Europe amidst inflationary pressures.
The NGX ASI's 15.62% YTD return is a significant positive performance compared to the US S&P 500, which has plunged by 22.46% or the FTSE 100, which has declined by 7.68%, according to Google Finance. The local bourse has exhibited resilience and insulated investors from negative return on investment over three years.
Laolu Martins Was Minority Shareholder of Bukka Hut—Management
By Modupe Gbadeyanka
The management of an online restaurant in Nigeria, Bukka Hut, has clarified that one of its late directors, Mr Laolu Martins, was a minority shareholder in the company.
On Wednesday, it was reported that the deceased breathed his last in Lagos. He was said to have co-founded the firm with Mr Rasheed Jaiyeola, who is the Chief Executive Officer.
The deceased was reportedly invited to join the firm by Mr Jaiyeola, who jointly owns majority shares of the company with his wife and sister.
Mr Jaiyeola and Mr Martins were co-owners of the Nigerian International Securities Limited (NISL) before the former resigned from his position as director to focus on Bukka Hut in 2016.
According to the statement from the organisation, Mr Jaiyeola established Bukka Hut but only invited the deceased and two others to invest in the eatery when it was established.
"To clarify, Rasheed Jaiyeola is the founder/CEO of Bukka Hut, a proudly Nigerian brand he built from inception in August 2011 from one outlet to 24 outlets comprising of restaurants, lounges and suya and grill spots, and a learning facility, BH Academy, as at today. He jointly owns the majority shares of the company with his wife and sister.
"Bukka Hut is not a one-man business as there are two other shareholders/directors, but they are not involved in the daily management of the business.
"Rasheed and the late Olaolu Martins were co-owners of Nigerian International Securities Lid (NISL), and naturally, Laolu was one of the three people he invited to invest in Bukka Hut when he founded it in 2011; Rasheed resigned from NISL as a director in 2016 to focus solely on building Bukka Hut while Olaolu remained the MD/CEO of NISL and its related businesses," the statement explained.
Mr Martins was reported to have died from suicide, but fresh information revealed that he slumped at Lenox Mall after a cardiac arrest and was taken to a hospital in Lekki, where he passed on.
Usman Laments Nigeria, Saudi Arabia Trade Volume of $5m
By Aduragbemi Omiyale
The president of the newly-establishment Nigeria-Saudi Arabia Chamber of Commerce, Industry, Mines and Agriculture, Mr Ibrahim Usman, has lamented the low trade volume between both countries despite their historical relationship.
Mr Usman expressed this frustration when he visited the Minister of Information and Culture, Mr Lai Mohammed, at his office in Abuja.
He said at the moment, the trade volume between Nigeria and Saudi Arabia is about $5 million, promising to deepen the relations between the two countries.
"And whereas many Saudi investors are looking out for profitable investment windows in friendly countries like Nigeria, our businesses have been unable to capitalise on such opportunities due to lack of an organised, reliable, safe and very secure private sector platform like a chamber of commerce," he said.
Mr Usman said a 60-member inter-ministerial delegation from Saudi Arabia will be in Nigeria next week for the second session of the Nigeria-Saudi Arabia Joint Commission, which will further create opportunities for the chamber to set up trade missions.
On his part, Mr Mohammed praised his guest for his effort to establish the organisation after over 10 years of trial, saying he has proven himself as a man of vision and deep conviction.
"Clearly from your presentation, it's clear that the major objective is to change the narrative and ensure that the relations between Saudi Arabia and Nigeria should not be seen just from the narrow prism of Hajj and Umrah pilgrimage, but from the prism of two very important nations of the world creating a bridge through better cooperation for the two countries and their citizens," the Minister said.
Mr Mohammed described the chamber as a clearing house for proposals from business people from the two countries in order to open new vistas for trade opportunities.
He said the absence of such a chamber has led to the decline in the volume of trade and also bred trust deficit between business people from the two countries.
"The absence of this vehicle has led to loss of businesses between the two countries and it has also aggravated the trust deficit between them," he said.
Latest News on Business Post