The Challenges Facing Nigeria's Economy
The Challenges Facing Nigeria's Economy
The ongoing COVID-19 crisis is threatening to push Nigeria's economy backwards, just a few years after the country successfully emerged from a damaging recession. The warning signs are flashing again as increased borrowing, a weakening currency and rising unemployment loom ominously.
As government and financial institutions struggle to remedy the situation, there is a growing demand for foreign exchange, forcing banks to ration outflow, while the hoped-for rally in oil prices has not materialised. Over-dependence on oil, policy inconsistency, insecurity and a persistent level of corruption have all had a dampening effect on the nation's finances.
But Nigeria remains a nation with tremendous resources and potential, and there are reasons to be optimistic about the future, with a number of avenues to explore that could offer increasing prosperity and a way to guide the country to a firmer financial footing.
Promise of Agriculture
Agriculture remains a strength for Nigeria and it has the potential to help revive the economy. There are a number of plans in place, such as the Kano Agro Pastoral Project, that can help to galvanise this important part of the Nigerian economy. Nigeria is blessed with huge reserves of arable land and a significant farming population, offering a potential solution not just to economic downturn but also to the equally important issues of food poverty and food security.
There are promising signs that cooperation between agricultural specialists, state and national governments is starting to take effect, and by focusing on developing targeted crop value chains while improving the rural infrastructure, Nigeria's farmers can be empowered to boost the economy.
Importance of Diversification
Nigeria has enormous human potential and economic ingenuity. The inventiveness of the Nigerian entrepreneur is on display across many sectors.
Take the thriving and growing mobile technology sector. Evidence suggests that mobile penetration increased from 36% to 50% between 2014 and 2017. That trend has continued with one estimate by Business Monitor International putting the likely number of mobile subscribers at 182 million by 2021, up from 153 million in 2017. Demand for mobile services has been driven both by technological advances and the dynamic marketing practices of Nigerian mobile companies.
This proliferation of mobile usage is also helping to drive the success of some of the top online casinos in Nigeria. The online casino sector, boosted by the ever-widening availability of mobile technology, is expanding rapidly, particularly among the increasingly affluent young Nigerian middle class.
Innovative local gaming companies are striking deals with major online casino content providers, as well as with international payment providers and digital support companies, enabling them to offer an ever more cutting-edge casino gaming experience.
The rise of the online casino and mobile sectors demonstrates Nigeria's entrepreneurial potential. But fully unleashing that potential may first require tackling the country's over-reliance on oil revenue. This has become a problem, but Nigeria has the opportunity to lead the way in designing the new green economy of the 2020s.
The government has already launched Africa's first sovereign green bonds and has taken steps to extricate the country from oil dependency, starting with a cut in oil subsidies.
Money diverted from the oil industry can be directed into the renewables sector, while the Nigerian Ecological Fund has the potential to tackle some of the serious ecological problems facing the nation – a clean-up that can also boost the economy. The Ministry of Works, in conjunction with the wider government, can help to lead the way by bringing about green reforms in the Nigerian construction industry, while tackling the serious housing shortage in the country.
Rise of technology
Technology is another way in which Nigeria can help to steer its economic ship to safer waters. Although it can be difficult to focus on the future in times of economic difficulty, there is enormous untapped potential in Nigeria when it comes to technological change, not least among the country's business sector. A strong push to adopt new methods, such as remote work, e-commerce and artificial intelligence, much of which has been given a boost by the pandemic, could reap dividends.
There is a huge potential demand for improved IT infrastructure, from collaboration tools that enable workers to operate effectively as a team while working at home, to teaching solutions that can enable teachers to deliver lessons remotely. And beyond that, the promises of cloud computing and smart homes offer Nigeria the opportunity to be bold and take the lead in African technology.
Retooled finance
Technology can also have a role to play in helping the Nigerian finance sector to contribute to the national economy. The pandemic has shown that more can be done in terms of automation and technical solutions to financing problems, while at the same time, the sector can do more to reach out to all sectors of society. The Nigerian finance industry is full of talent and the desire for innovation, and if unleashed, can play a major role in the nation's recovery.
Like many other nations around the world, Nigeria has taken a hit due to COVID-19 and there are specific long-term problems that the country still needs to face. But the nation remains one of the most significant countries in the world and a powerhouse in Africa, and with sufficient guidance and investment, the potential of Nigerian farmers, business people, administrators, bankers and scientists can be harnessed to help build a more prosperous future.
Nigeria's Crude Oil Exports Jump 88.6% to N11.53trn in Six Months
By Adedapo Adesanya
Nigeria earned N11.53 trillion from the export of crude oil in the first half of 2022, according to the latest data released by the National Bureau of Statistics (NBS), jumping by 88.6 per cent compared with N6.11 trillion recorded in the first half of 2021.
In its Foreign Trade Statistics for the Second Quarter of 2022, the NBS noted that crude oil export in the first six months of 2022 accounted for 79.47 per cent of total exports in the period under review, while it also accounted for 44.62 per cent of total trades in the same period.
Giving a breakdown of crude oil exports in the first half of 2022, the NBS stated that in the first quarter of the year, crude oil valued at N5.621 trillion was exported by the country, while in the second quarter, N5.908 trillion was exported.
In comparison, in the first quarter of 2021, the NBS said Nigeria earned N2.043 trillion from crude oil exports, while in the second quarter, N4.072 trillion crude oil export sales were recorded. Furthermore, in the third and fourth quarters of 2021, Nigeria recorded crude oil export of N4.026 trillion and N4.269 trillion, respectively.
The country's statistical authority put Nigeria's total trade in the first half of 2022 at N25.843 trillion, comprising N13.001 trillion and N12.841 trillion in the first and second quarter of the year, respectively; while total export trade for the first half of 2022 stood at N14.507 trillion, with N7.1 trillion and N7.407 trillion export recorded in the first and second quarter respectively.
Specifically, the NBS reported that in the second quarter of 2022, crude oil ranked as the most exported commodity in the country, with 79.77 per cent of the country's total export.
Furthermore, the statistics agency stated that the most of Nigeria's crude oil export in the second quarter of 2022 was to European countries, with the continent purchasing Nigeria's crude oil valued at N2.737 trillion; followed by Asia, with N1.916 trillion; while countries in America purchased N861.937 billion.
Africa accounted for N355.853 billion of Nigeria's crude oil export, while N36.459 billion worth of Nigeria's crude oil was exported to Oceania.
India emerged as the highest buyer of Nigeria's crude oil, with N1.009 trillion worth of the commodity shipped to the country in the second quarter; followed by the Netherlands, with the purchase of N886.314 billion worth of Nigeria's crude oil; while N854.859 billion crude oil was exported to Spain.
Other major crude oil export destinations were Indonesia, N614.954 billion; United States, N488.356 billion; Italy, N253.817 billion; Sweden, N232.152 billion; Canada, N226.704 billion; France, N192.273 billion and Ivory Coast, N191.425 billion.
Purchasing Managers' Index Hits Five-Month High of 53.7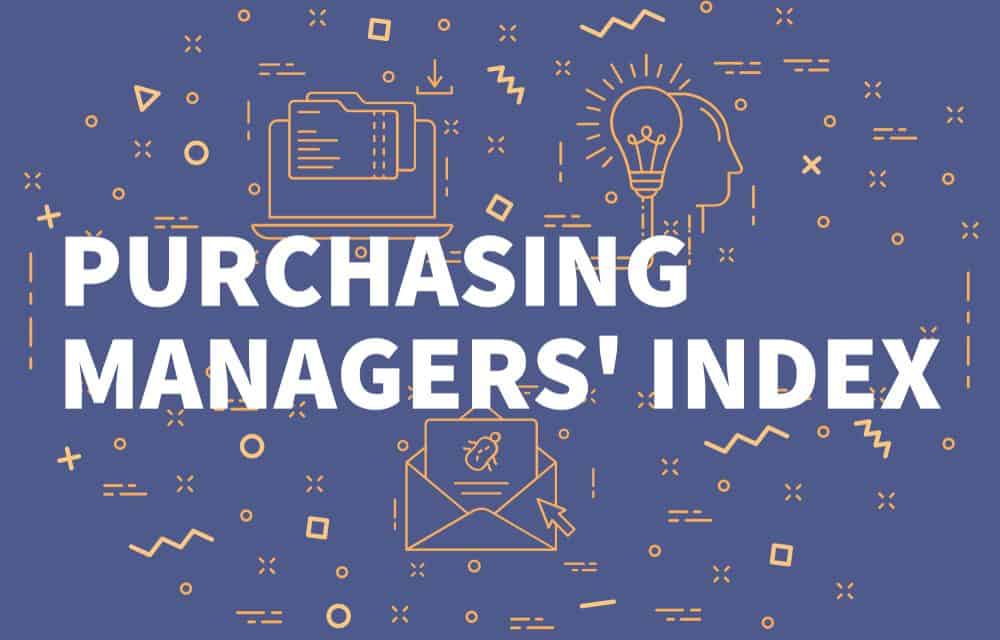 By Adedapo Adesanya
Stanbic IBTC's Purchasing Managers' Index (PMI) hit a five-month high of 53.7 points in September, up from 52.3 in August and signalling a solid strengthening in the health of the private sector at the end of the third quarter.
According to the index, the end of the third quarter of 2022 saw growth gather momentum in the Nigerian private sector.
This was corroborated by sharper rises in output, and new orders, while there were emerging signs of capacity pressures. Cost inflation largely remained elevated due to currency weakness while business confidence waned.
The headline PMI rose by 1.4 points to 53.7 points, indicating that the improvement in business conditions was the most marked since May.
Readings above 50.0 signal an improvement in business conditions, while readings below 50.0 show a deterioration.
In line with the headline figure, both output and new orders increased at sharper rates during the month. Firms often linked higher new business to rising demand, with some reporting that customer referrals had supported growth. In turn, output rose for the third month running and at the fastest pace since April.
Rising new orders, and some reports of difficulties securing the necessary funding, resulted in a renewed increase in backlogs of work during September, the first in 28 months.
Companies also increased their staffing levels and purchasing activity, largely in response to greater new business volumes.
In both cases, however, rates of expansion eased from the previous survey period. Higher purchasing activity fed through to a further accumulation of inventories.
In a statement, the lender noted that, "Purchase costs rose sharply, with anecdotal evidence often linking higher prices to currency depreciation. Meanwhile, staff costs increased at the fastest pace in three months. Panellists reported that efforts to motivate staff and help them with higher living costs had been behind salary increases.
"With overall input costs again rising at one of the sharpest rates since the survey began, Nigerian companies increased their selling prices accordingly. Although marked, the rate of charge inflation slowed sharply and was the joint-weakest in 21 months. Suppliers' delivery times continued to shorten, often as a result of strong competition among vendors. The latest shortening of lead times was marked and the most pronounced in four months.
"Despite the improving growth picture in September, firms reported waning confidence in the year-ahead outlook. Sentiment remained positive overall but was the lowest since August 2021 and among the weakest on record. Those firms that expressed optimism often mentioned business expansion plans."
Value of NASD OTC Exchange Rises by N16.09bn in Week 39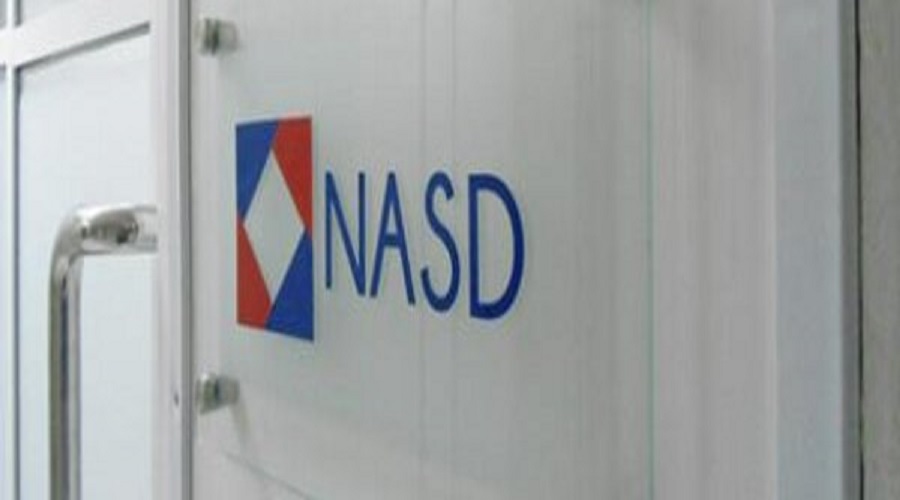 By Adedapo Adesanya
The 39th week of trading in 2022 at the NASD Over-the-Counter (OTC) Securities Exchange saw an expansion of 1.69 per cent as investors gained N16.09 billion in the five days of trading.
According to data from the bourse, the market capitalisation, which measures the value of the trading platform, grew to N968.60 trillion from the N952.51 billion it closed in week 38.
Also, the NASD OTC Securities Exchange Index rose by 12.24 points to close at 735.79 points, in contrast to the 723.56 points of the preceding week.
Business Post reports that the positive outcome for the week was influenced by three stocks led by Central Securities Clearing System (CSCS) Plc, which improved by 13.1 per cent to N14.17 per share from N12.53 per share. NASD Plc appreciated by 7.7 per cent to N14.00 per unit from N13.00 per unit, while FrieslandCampina WAMCO Nigeria Plc increased by 6.7 per cent to N78.00 per unit from N73.00 per unit.
In the week, the share price of Niger Delta Exploration & Production (NDEP) Plc went down by 6.5 per cent to N186.00 per unit from N199.00 per unit.
As for the activity level, the value of trades went down by 65.1 per cent to N52.8 million from N151.3 million, while the volume of transactions decreased by 97.8 per cent to 571,164 units from 25.3 million units, with the number of deals rising by 8.7 per cent to 50 deals from the preceding week's 46 deals.
NDEP Plc was the most active stock by volume in the week with the sale of 226,728 units, followed by NASD Plc with 202,500 million units, CSCS Plc transacted 80,380 units, FrieslandCampina WAMCO Nigeria Plc recorded 36,808 units and 11 Plc traded 22,168 units.
In terms of value, the most traded stock was also NDEP with N42.3 million, followed by 11 Plc with N3.8 million, NASD Plc exchanged N2.8 million, FrieslandCampina WAMCO Nigeria Plc traded N2.7 million, while CSCS Plc traded N1.5 million.
on a year-to-date basis, investors have transacted 3.5 billion units of securities worth N26.7 billion in 2,169 deals.
Latest News on Business Post