UK Court Permits Nigerians to Sue Shell for Pollution Claims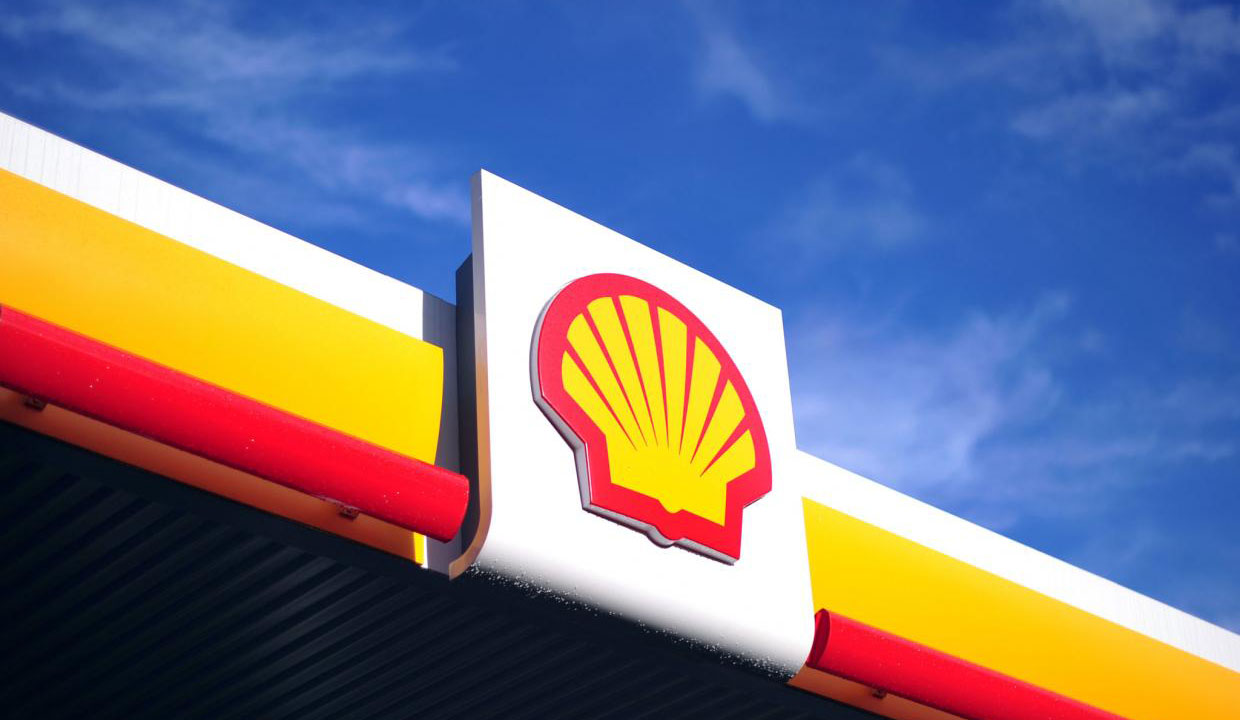 By Adedapo Adesanya
A supreme court in the United Kingdom has ruled that the people of the Niger Delta region of Nigeria can make pollution claims against Anglo-Dutch energy giant, Royal Dutch Shell, in English courts.
The ruling overturned a 2017 decision against the Ogale and Bille communities, who brought legal claims for clean-up and compensation, following decades of repeated spills in the oil-rich region.
The claimants have argued for five years that their case against Shell and its Nigerian subsidiary, the Shell Petroleum Development Company of Nigeria (SPDC), should be heard in London because they could not expect justice in a Nigerian court.
The UK decision comes two weeks after a court in the Netherlands ordered Shell to compensate Nigerian farmers for oil spills on land in two villages in the Niger Delta after 13 years of legal battles.
Shell Nigeria must compensate the farmers for the losses they suffered due to the oil spills, in the two villages of Goi and Oruma in 2004 and 2005. The court also added that Shell hadn't done enough to clean up the spills.
Also, six years ago, Shell agreed to pay out £55 million ($83.4 million) to the Bodo community in Nigeria in compensation for two oil spills, which was the largest ever out-of-court settlement relating to Nigerian oil spills.
In their judgment, five judges at Britain's highest court said the previous decision by the lower court of appeal was a "material error of law" and focused too narrowly on the relationship between Shell and its Nigerian subsidiary.
Shell had argued it could not be held legally responsible for the pollution in the region in southern Nigeria and so the cases should not be heard in England.
Speaking on this, Mr Daniel Leader, from London law firm, Leigh Day, which represents the claimants said, "This Supreme Court judgment gives real hope to the people of Ogale and Bille who have been asking Shell to clean up their oil for years."
He said he hoped the decision would lead to action from Shell and called the ruling a "watershed moment" to bring multinational companies to account.
"Increasingly impoverished communities are seeking to hold powerful corporate actors to account and this judgment will significantly increase their ability to do so," he added.
Reacting, Shell said it was disappointed with the ruling. The energy giant has blamed sabotage for oil spills and says crude oil spills caused by theft surged by 41 per cent in 2019.
"Regardless of the cause of a spill, SPDC cleans up and remediates. It also works hard to prevent these sabotage spills, by using technology, increasing surveillance and by promoting alternative livelihoods for those who might damage pipes and equipment," Shell said in a statement.
BUA Cement Lists N115bn Bond on Nigerian Exchange
By Dipo Olowookere
The N115 billion 7-year series I fixed rate senior unsecured bond of BUA Cement Plc has been listed on the trading platform of the Nigerian Exchange (NGX) Limited.
The paper was admitted on the exchange on Tuesday, April 13, 2021, and to commemorate it, the CEO of BUA Cement, Mr Yusuf Haliru Binji, was honoured with the digital closing gong ceremony.
Mr Binji thanked the management of NGX Limited for the invitation to bring trading activities to a close, describing it as "another key milestone on our journey to becoming the preferred cement manufacturer in Africa."
He explained that the cement maker accessed the debt capital market to source for N100 billion "as part of our growth strategy."
The BUA Cement chief said the decision to raise more than N100 billion in the first tranche of the firm's N200 billion programme was due to the "overwhelming response and in accordance with the Securities and Exchange Commission's guidelines."
"For us, this was a clear assessment of our viable business model, strong financial performance, and the strength of our product offerings," Mr Binji stated.
Speaking on behalf of the parties to the transaction, the CEO of Stanbic IBTC Capital, Mr Funso Akere, expressed the delight of the organisation at being the adviser to BUA Cement Plc on the transaction "where they took advantage of very supportive conditions in the debt capital market to raise long term funding."
"On behalf of Stanbic IBTC Capital Limited, Tiddo Securities and Union Capital, we would like to thank BUA Cement for giving us a freehand to guide them and the commitment showed to make the transaction a phenomenal success. We would also like to thank NGX for giving us a platform to list the bonds," Mr Akere said.
On his part, the Divisional Head of Listings Business at NGX Limited, Mr Olumide Bolumole, stated that the exchange was "excited about BUA Cement's debut bond offering which was oversubscribed by 37 per cent to the tune of N137.82 billion and represents the largest amount raised by a corporate issuer in the history of Nigeria's debt capital market."
"Without a doubt, this is a testament to the high level of confidence placed on this reputable brand by its investors and the entire market," he said.
Mr Bolumole added that, "In line with its commitment to support Nigeria's economic growth by providing a liquid, efficient, and multi-asset securities exchange hub, NGX Limited continues to provide a platform that offers investors varied options including equity, fixed income, Exchanged Traded Products (ETPs) and other funds."
The blockchain brings new financing options to the business market. For example, Bitcoin Cash casino has adapted to only using cryptocurrency. This way, it makes it easier for their customers to deposit and withdraw in a BCH casino. Entrepreneurs have taken note of this and are looking to invest more in crypto than in fiat markets.
Latest News on Business Post