University Press Witnesses 20.59% Rise in Stock Price
By Dipo Olowookere
The stock price of University Press Plc witnessed a 20.59 per cent rise on the floor of the Nigerian Exchange (NGX) last week.
In the four-day trading sessions, as a result of the public holiday observed on Friday, October 1, 2021, the value of the company's equities closed at N1.23 in contrast to N1.02 it traded a week earlier.
The firm topped the gainers' chart, which had 33 members last week, higher than 28 of the preceding week.
Dangote Cement appreciated in the week by 14.29 per cent to N280.00, Presco gained 9.93 per cent to sell for N80.25, Skyway Aviation rose by 9.88 per cent to N4.45, while Pharma Deko grew by 9.81 per cent to N2.35.
On the flip side, there were 22 price losers, lower than 23 of the earlier week and on top of the chart was Axa Mansard, which depreciated by 29.82 per cent to N2.33.
Julius Berger went down by 10.00 per cent to N24.30, Vanleer (Grief Nigeria) declined by 9.92 per cent to N5.45, Chams lost 8.70 per cent to 21 kobo, while Japaul decreased by 8.33 per cent to 44 kobo.
In the week, Business Post observed that a total of 100 equities traded flat, lower than 104 equities recorded in the previous week.
In the terms of the general outcome of the market, the All-Share Index (ASI) and the total value of shares on the exchange appreciated by 3.23 per cent and 3.57 per cent to close the week at 40,221.17 points and N20.956 trillion respectively.
Similarly, all other indices finished higher with the exception of the insurance index, which fell by 7.58 per cent, while the ASeM and growth indices closed flat.
In the week, a total of 2.2 billion shares worth N16.2 billion in 14,377 deals were traded by investors in contrast to the 1.3 billion shares worth N13.9 billion transacted in 16,745 deals a week earlier.
As usual, financial stocks were the most active with 778.4 million units valued at N5.6 billion traded in 7,183 deals, contributing 35.60 per cent and 34.55 per cent to the total trading volume and value respectively.
It was followed by services shares with a turnover of 775.7 million units valued at N2.9 billion transacted in 416 deals, while consumer goods equities recorded 448.7 million units worth N4.0 billion in 2,257 deals.
A breakdown showed that Transcorp Hotels, Honeywell Flour and FBN Holdings were the most traded stocks with 1.5 billion units valued at N6.9 billion in 1,017 deals, accounting for 68.33 per cent and 42.91 per cent of the total trading volume and value respectively.
NNPC Grows Profit After Tax by 135% to N674bn in FY 2021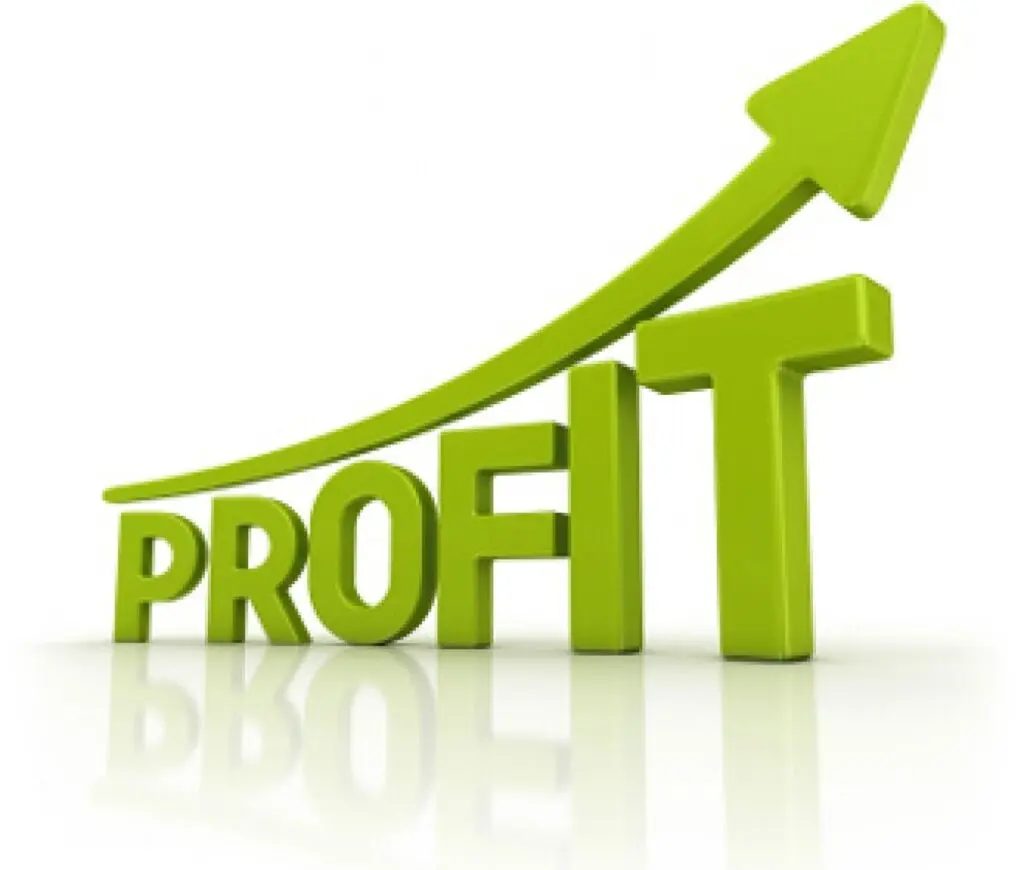 By Adedapo Adesanya
The Nigerian National Petroleum Company (NNPC) Limited has announced a 134.8 per cent improvement in its profit after tax from N287 billion in 2020 to N674 billion in the 2021 financial year.
The Group Chief Executive Officer of the company, Mr Mele Kyari, disclosed this at a press conference in Abuja on Tuesday.
He said the 2021 profit was contained in the Group Audited Financial Statement of the oil firm for the year ended December 31, 2021.
He said, "In September 2021, Mr President graciously approved the publication of the 2020 NNPC Group Audited Financial Statement, in which NNPC declared a profit after tax of N287 billion for the first time in its 44 years.
"Despite our challenging operating environment, we strongly believe that NNPC has the potential to deliver better value to its esteemed shareholders sustainably.
"Today, I am happy to announce that the board of NNPC Limited has approved 2021 audited financial statements, and NNPC progressed to a new performance level, from N287 billion profit in 2020 to a N674 billion profit after tax in 2021, climbing higher by 134.8 per cent year-on-year profit growth."
He added that, "Other factors that contributed to the high profitability of the NNPC Group is the outcome of the N173.7 billion arising from reconciliation with Federal Inland Revenue Service (FIRS), a stronger emphasis on performance management, rationalisation of non-essential expenditure and implementation of the transparency and accountability agenda."
"The impressive profit performance recorded by the NNPC was further bolstered by the positive impact of the N193 billion royalty which was written back as a result of the reconciliation with the Nigerian Upstream Petroleum Regulatory Commission (NUPRC)," he added.
In the results, NNPC said its total assets increased by 2.6 per cent from N15.86 trillion in 2020 to N16.27 trillion, while total liabilities decreased by 8.3 per cent from N14.68 trillion in 2020 to N13.46 trillion in 2021.
It added that the shareholders' fund position of the NNPC Group also followed an upward trend as it rose to N2.81 trillion in 2021, as against N1.15 trillion in 2020. This represents a 144 per cent increase at the end of December 2021.
"The cost of sales also rose by 46.3 per cent from N3.65 trillion in 2020 to N5.34 trillion in 2021. The increase in the cost of sales is attributable mainly to the increase in crude oil production," the company said.
"The selling and distribution expenses also increased from N36 trillion in 2020 to N52 billion in 2021. This increase is in line with the rise in revenue from petroleum product costs during the year under review," it noted.
SEC Targets Trillions of Naira from Non-Interest Capital Market
By Aduragbemi Omiyale
The Securities and Exchange Commission (SEC) has said it plans to enhance the non-interest capital market because of its capability to boost liquidity in the financial markets by trillions of Naira.
The Director-General of SEC, Mr Lamido Yuguda, while speaking with the executives of the Non-Interest Financial Institutions Association of Nigeria (NIFIAN) in Abuja over the weekend, said the market segment was given attention in the 10-year Capital Market Master Plan.
According to him, in the next three years, the plan is to ensure that 25 per cent of the total value of the Nigerian capital market is from the non-interest sector.
"We are talking of trillions, which means that we are not scratching the surface right now. Both the market and the commission need to do more. We are working on ensuring that we have a framework that looks at issues relating to the non-interest capital market and ensures we tackle them.
"There are many opportunities in the market right now for non-interest products. The biggest players right now are the pension fund. PenCom is interested that whatever product is there have some basic risk management features in them, but I think there is a lot that we can do.
"You talk about the Sukuk market and the move towards complexities, I would say that even the simple Sukuk, we have not had enough of it.
"When we came in 2020, it was only the sovereign Sukuk and the subnational Sukuk from Osun State. We have tried to attract interest to the product by doing many seminars and rejoining IFSB fully. We also tried to encourage private issuers and show the potential of the Sukuk to other players in the market. This is a simple product but a very powerful one," he said.
Mr Yuguda stated that Nigeria needs to adopt the normal Sukuk forms where money is raised via Sukuk, assets are built and then cash flows are generated from the assets which then flow back to the Sukuk holders.
"That's the traditional way, which happened in countries like Malaysia. Malaysia has a lot of hotels and resorts, and the key financing tool they have used is the Sukuk. They understand the power of this Sukuk instrument. It's a collateralised form of lending; the asset is built and belongs to the people who have contributed money.
"You can see the cash flows coming back. These hotels are increasing in output in the economy in which it is located. People are working, earning more income. The investors are happy because they are receiving the cash flows, and the country is getting more prosperous as people from other parts of the world go there to have a good life," the SEC chief stated.
The DG emphasised the need for all stakeholders to create more awareness, as there is a lot of ignorance and misconceptions among others about Sukuk, and they all need to be addressed.
"A lot of countries have made tremendous progress which I think we can learn from. Once people see it and it works, we will get many interested in the sector.
"The commission is ready to commit human and material resources to ensure that the market grows to the level we want. We are interested in the market's growth as that will positively affect the country's economy," Mr Yuguda stated.
He disclosed that the agency has just exposed the rules for Shariah advisors in its drive to grow this market segment, noting that Shariah governance is crucial, considering that compliance with Shariah rules and principles is important in non-interest capital market operations/transactions.
"The market is developing fast, and there is a need for the proper regulation of those that will drive the process. The provision of the rules is in line with local and international best practices. The regulatory organization in the Nigerian Financial System, such as CBN and NAICOM, had issued such guidelines to provide clear and good Shariah governance in their respective sectors.
"Making the Shariah Advisory service a registrable function in the market will assist in effective implementation of the proposed consolidation of the Shariah governance rules and will also be an additional source of revenue to the Commission," the commission stated.
Speaking earlier, The President of NIFIAN, Mr Hassan Usman, urged SEC to provide a framework for non-interest finance to avoid operators' misuse of the platform.
Mr Usman stated that Nigerians need more awareness of the non-interest capital market. He stated that the association is interested in programmes that will increase the enlightenment of the product and boost its contributions to market capitalisation.
Hedging Against Inflation Amidst Economic Uncertainty
Rising global inflation has been the dominant macroeconomic conversation in 2022, significantly influencing investment decisions. The pressures on global inflation have largely been exacerbated by the impact of the Russia-Ukraine war—and associated sanctions—which have pushed energy and commodity prices to multi-year highs.
In Nigeria, inflation reached a 15-year height of 20.5% in August 2022, reflecting a passthrough from global inflation dynamics and worsening domestic insecurity. Specifically, there have been considerable pressures on food and energy prices. For instance, prices of food items such as vegetable oil, bread and imported rice have risen 21.0% on average in the past year. Likewise, diesel prices have tripled, while gas prices have doubled over the same period. These pressures have strained consumer wallets, increased the cost of living, and invariably pushed more Nigerians below the poverty line.
Another implication of inflation is the erosion of the value of investments. The latest inflation figure suggests that to maintain the value of one's investment, one would need to earn a return over 20.0%. Although recent interest rate increases by the monetary authorities have helped cushion this inflationary impact, there appears to be an obvious gap to fill to maintain the value of wealth. This concern is further complicated by the consensus expectation for inflation to climb higher in subsequent months.
To manage the impact of inflation on investments, several leading financial institutions like CardinalStone Securities—the trading firm responsible for executing the Titan Trust Bank and Union Bank of Nigeria Plc deal, the largest trade in Nigeria's capital market history—often advise and assist investors.
Speaking to this, Elile Olutimayin, Managing Director, CardinalStone Securities, believes that increasing exposure to stocks could be one way to add inflation protection to one's portfolio over time. This is because companies with pricing power can adjust their prices in response to inflation, thus preserving their fundamental value.
Furthermore, she suggests diversifying one's portfolio to include asset classes which mostly correlate positively with inflation, such as commodities and real estate. For context, with current global inflation largely driven by higher commodity prices, commodity exposures can provide a necessary hedge to investors. Likewise, rentals and lease income tend to increase as inflation rises, as does the value of the real estate properties.
A third consideration, according to Elile, is the need to maintain a long-term view, as it is widely acknowledged that investors have a greater chance of beating inflation over longer horizons. For context, instruments like stocks tend to be more volatile over the short term, increasing their riskiness. Likewise, the relative illiquidity of real estate investments makes a long-term position more appropriate.
In conclusion, wealth management often requires professional guidance from industry practitioners like CardinalStone. The firm offers an array of financial solutions that cut across asset management, securities trading, alternative investments, investment banking, and much more, making them well positioned to support potential and existing clients on their investment journey.
Latest News on Business Post