Ariella Anwana Wins Zedvance-Sponsored Bookville Reading Competition
By Aduragbemi Omiyale
A student of Aladumo International School, Rivers State, Ariella Anwana, has won the fourth edition of the Bookville Reading Competition, organized by one of the foremost bookstores in Nigeria, Bookville World and sponsored by leading consumer finance company, Zedvance Finance Limited.
The Book Reading Competition, initiated to encourage reading for pleasure as an avenue to spice up literature as well as give children an incentive to open a book, was held from May 8 to June 19, 2021, in Port Harcourt, Rivers State and had over 100 entries.
The first runner-up of the contest was Onyeka-Daniel Ivana Blessing of Federal Government Girls College Abuloma, while Nekuojo Osahenrumwen Omelikamu of Teko School was the second runner-up.
At the grand finale held on Saturday, June 19, 2021, Umeji Chiagozim Joan of Helms Bridge School bagged the award of the Most Resilience Contestant, while Nwachukwu Kelechi of Oginigba Secondary School won the Most Improved Contestant award.
Other winners were Virtue Izontimi of Aladumo International School, Chibuzor Larry Madueke and Bamidele Oluwatobi from Ndubuoke Citadel Schools.
The acting Managing Director of Zedvance Finance, Mr Ever Obi, explained that the company's decision to sponsor the competition was to promote reading culture amongst Nigerian students and encourage parents and the society at large to prioritize primary and secondary education for their wards as it is pivotal to our nation-building.
"Part of the goals of United Nations (UN) Sustainable Development is quality education (Goal 4). The objective is to eliminate gender disparities in education and ensure equal access to all levels of education and vocational training for the vulnerable, including persons with disabilities, indigenous peoples and children in vulnerable situations before 2030.
"As a corporate organization, we have decided to launch a campaign themed 'Readers are Leaders' to support and drive the actualization of SDG 4 (quality education). Between 2019 and 2021, we have provided writing materials, television sets, fans and other academic items for many public schools across Nigeria. We have also done the same for students at special education schools.
"Before the coronavirus crisis, projections showed that more than 200 million children would be out of school, and only 60 per cent of young people would be completing upper secondary education in 2030. Before the coronavirus crisis, the proportion of children and youth out of primary and secondary school had declined from 26 per cent in 2000 to 19 per cent in 2010 and 17 per cent in 2018. This is an indication that we still have a lot of work to do as a society.
"At Zedvance Finance, part of the products offering include Back-to-School loans to enable parents to send their wards back to school without worries. They are collateral-free, flexible and convenient loans that they can pay back within 6 to 12 months. This is part of our contributions to ensure that every child has access to education," he said.
Mr Obi also called on other corporate organizations, philanthropists and non-government organizations to show more support for SGD 4, stressing that is imperative to our collective growth and development as a people.
Speaking during the grand finale, Chief Executive Officer of Bookville Integrated Resources Limited, Mrs Nkem Asoka commended Zedvance Finance for its efforts towards the promotion of quality education, financial inclusion and bridging the credit gap in the country. She urged corporate organizations to also give more support to the education sector.
Zedvance loans are available to salary-earners and none salary-earners in Nigeria with qualifying customers receiving loans in less than three hours (for already existing customers) and less than five hours (for new customers).
Customers can access Zedvance loans through self-service digital channels including WhatsApp, by chatting with Zee on 09095017151; online, at www.zedvance.com; MoneyPal app (available on Google Play) and phone call to the Customer Service Centre on 07001001000.
OOU Introduces Work-Study Programme to Reduce Attrition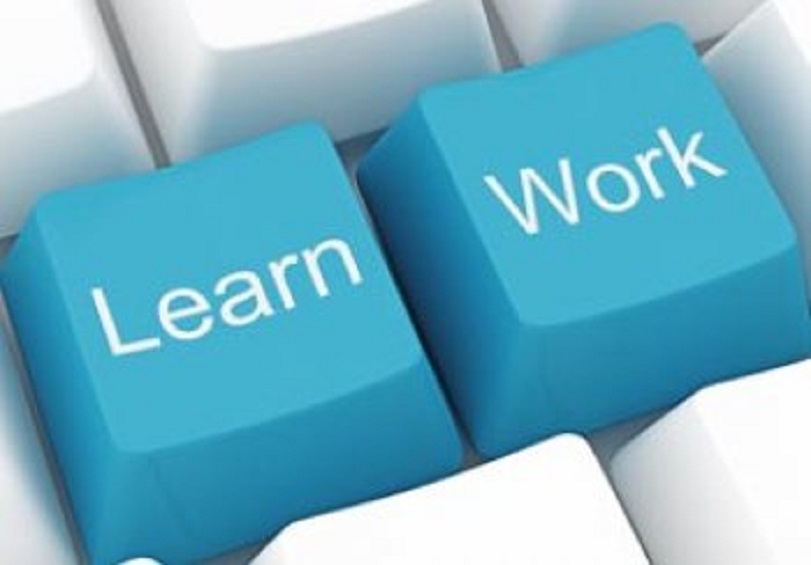 By Adedapo Adesanya
To boost employment numbers and reduce the alarming attrition of students, Olabisi Onabanjo University (OOU), Ago Iwoye, Ogun State, has announced the commencement of a work-study programme for skilled students to earn while still attending classes.
The university said in a statement issued by its Registrar, Mr Femi Ogunwomoju, that the initiative would help ease the financial burden on parents and guardians and reduce the rate at which students drop out of school due to financial constraints.
Mr Ogunwomoju said the programme, through the directorate of entrepreneurship studies, "will enable students with demonstrable and proven vocational skills to work in the university and earn some stipends and still attend classes."
Nigeria has the second highest number of unemployed youths in the world, with 53 per cent of the youth population without jobs. This country is second to only South Africa, which has 61 per cent youth unemployment.
OOU said it launched the work-study programme during its 40th anniversary in February to checkmate the increasing rate of dropouts in the institution.
"When we noticed the rate at which students were dropping out, we did the SWOT analysis of what happened to them," said the university's Vice-Chancellor, Mr Ayodeji Agboola, was quoted as saying in the statement.
"We came to realise that the major problem there is funding. So, we instituted immediate funding, but of course, it cannot take care of all of them," the professor said.
He said the university, therefore, resolved to cater for 500 students under the work-study programme.
"With work studies, we are sure that the majority of them will be accommodated, and that will also solve the problem," he said.
Students of the university who are interested and qualified to be part of the programme are requested to fill out a form.
The university management, therefore, urged interested qualified students should register through the Directorate of Entrepreneurship Studies within two weeks beginning from May 25.
200 Undergraduates to Enjoy Stanbic IBTC N80m University Scholarship Scheme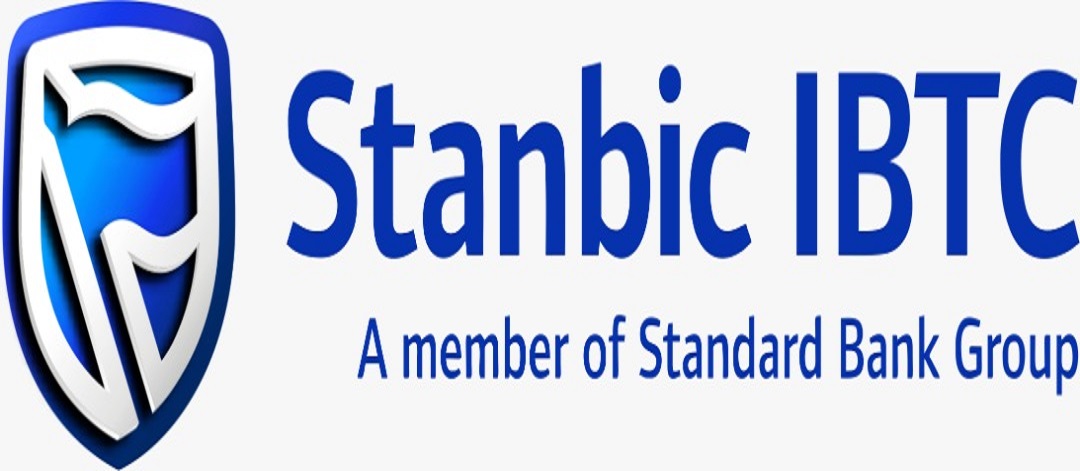 By Aduragbemi Omiyale
No fewer than 200 undergraduates who performed well in the University Tertiary Matriculation Examination (UTME) will enjoy N80 million worth of educational support from Stanbic IBTC Holdings Plc.
The funds would be disbursed to the beneficiaries under the Stanbic IBTC 2023 University Scholarship Award Scheme.
The selection process for the scholarships was rigorous and fair, with beneficiaries chosen from each of the six geo-political zones in Nigeria. The candidates were carefully evaluated based on merit, taking into account their exceptional academic performance, the organisation said.
The 200 scholarship recipients will be able to pursue their dreams with financial confidence, knowing that Stanbic IBTC will stand firmly by their side.
The company disclosed that the money would be given to the students in annual instalments over the course of four academic years. It would provide recipients with the essential financial assistance required to meet their educational expenses.
Subsequent disbursements will be contingent upon the beneficiaries fulfilling certain criteria. These criteria include maintaining their enrolment in the universities and degree programs to which they were admitted, as well as adhering to the academic and administrative policies set forth by their respective institutions, the firm stated.
By ensuring compliance with these requirements, the recipients can continue to receive the scholarship throughout their academic journey, facilitating their uninterrupted pursuit of higher education, it added.
"At Stanbic IBTC, we recognize the importance of education and its role in shaping the future of our great nation, Nigeria.
"Our principal objective for this scholarship is to provide unlimited opportunities for bright, young Nigerians who have demonstrated academic merit," the chief executive of Stanbic IBTC, Mr Demola Sogunle, said.
He noted that the number of annual scholarship recipients was increased from 100 to 200, as education should not be a luxury reserved for a select few but accessible to all.
By investing in the academic journeys of these exceptional students, the leading end-to-end financial institution will not only make a difference in their lives but also contribute to the development and prosperity of the nation as a whole.
Wema Bank Employees Donate Items to Isale Eko Grammar School
By Modupe Gbadeyanka
It was an exciting moment for students of Isalẹ Eko Grammar School, Lagos and a fulfilling time for employees of Wema Bank Plc when they delivered some tables and chairs to the institution last Friday.
The items were donated to the school as part of the financial institution's corporate social investment (CSI) initiative aimed to contribute to the development of education in the country, especially in its host communities.
It was gathered that Wema Bank employees purchased the items for the school by contributing the salaries under the Salary for Love campaign of the lender.
The bank expressed optimism that the items would undoubtedly transform the learning environment, creating a haven of comfort and inspiration for the students as they embark on their academic journeys.
Apart from the furniture donation, Wema Bank extended its support even further by bestowing scholarships upon two students of Isalẹ Eko Grammar School.
These scholarships, provides invaluable financial assistance and will serve as stepping stones for these exceptional students as they unlock their full potential and courageously chase their dreams.
At the presentation of the items to the school, the Head of Credit Risk Management at Wema Bank, Mr Uchenna Obazeh, emphasized the bank's firm belief in the transformative power of education.
He commended the unwavering dedication of Wema Bank's staff members and their resolute commitment to supporting education within the community.
"Through the 'Salary for Love' initiative, our employees have showcased their exceptional devotion to shaping a brighter future through education. We are humbled to contribute to the growth and development of Isale Eko Grammar School, as we remain steadfast in our mission of corporate citizenship," he said.
In his remarks, the Principal of Isalẹ Eko Grammar School, Mr Mukaila Olatoye, expressed deep gratitude on behalf of the institution, recognizing the profound influence this generous donation will have on the students' educational pursuits.
Also, the students thanked Wema Bank for the donation.
Latest News on Business Post