Educating Every Nigerian Child Our Priority—Stanbic IBTC Trustees
Stanbic IBTC Trustees Limited, through the Stanbic IBTC Education Trust (SET), has made assisting Nigerian parents and guardians to secure their children and ward's academic future one of her top priorities.
SET is a flexible and easy investment plan with long-term benefits that support parents and guardians striving to provide quality education for their children and wards.
With SET, parents and guardians can ensure the payment of their children and wards' school fees as education-related expenses are directly effected by the institutions of learning, be it elementary to tertiary levels. This action ensures that unforeseeable events do not cause a disruption in their education which may negatively impact their future.
Education trust funds are invested in conservative-type instruments and professionally managed and administered by a reputable Corporate Trustee and Fund Manager.
Parents and guardians can also nominate their children and wards' SET accounts as a beneficiary for their life insurance policies; a clear example is the Group Life Insurance Policy. Situations like this would ensure that the portion allocated to each child's SET account is received and utilized for the child's education. This has proven to be extremely beneficial if the child is a minor (under 18 years of age) or still in school.
Speaking about the positive impact of SET on the Nigerian child, Mr Charles Omoera, Chief Executive, Stanbic IBTC Trustees Limited, said that the organisation understands the significant impact of quality education on every child and the positive effect it will have in shaping their future.
Mr Omoera urged parents and guardians to put in place SET for their children and wards to help them address any adverse circumstances likely to halt their education. He stated that parents and guardians must always strive to give their children and wards quality education to position them for rare opportunities attached to the benefits of having quality education.
Stanbic IBTC Trustees remains committed to ensuring that Nigerian children have access to quality education from elementary to tertiary education to help develop their minds and contribute meaningfully to society.
FBNQuest Trustees, Law Firm Launch MetWaqf Islamic Endowment Fund
By Modupe Gbadeyanka
An Islamic endowment fund called MetWaqf, designed to support the education of underprivileged persons in Nigeria, irrespective of their religion, has been launched by The Metropolitan Law Firm with the support of FBNQuest Trustees.
The charity initiative is part of the corporate social responsibility (CSR) of the two organisations and was unveiled at the 5th Islamic Estate Planning Clinic in Abuja.
The Managing Partner at The Metropolitan Law Firm, Mr Ummahani A. Amin, stated that the MetWaqf was established for the betterment of education in Nigeria.
According to him, MetWaqf is an Islamic endowment fund dedicated to promoting and providing education, most especially to underprivileged persons in Nigeria, saying he looks forward to the impact the initiative will have in society.
Also, the Managing Director of FBNQuest Trustees, Mr Adekunle Awojobi, said, as the first and leading providers of trust services in Nigeria, FBNQuest Trustees was particularly elated about the partnership and support on the MetWaqf initiative, expressing optimism that this charity initiative in its entirety will get the interest of everyone regardless of religion.
Speaking on the estate planning clinic, Mr Awojobi stated that the basic principle of estate planning was ensuring the preservation of legacies.
The event had some renowned Islamic financial scholars educating participants on the Islamic law of inheritance (Farā'id), the importance of estate planning in Islam and the various Shari'ah compliant estate planning tools like Waqf, Zakat, Hibah etc., and how they can be used to ensure that the affairs of all heirs and beneficiaries are adequately addressed in modern times.
These topics were dissected by Dr Nuruddeen Lemu, Director of Research and Training at the Da'wah Institute of Nigeria; Professor Ahmad Dogarawa, a professor at Ahmadu Bello University, Zaria; and Dr Warshu Tijjani, Rabi'u a Shariah Board member of Noor Takaful Nigeria, who is currently the Deputy Director, Research and Publication of International Institute of Islamic Banking and Finance, Bayero University, Kano, Kano State.
Others were Ummahani Amin, the Managing Partner at The Metropolitan Law Firm; Mohammed Yunusa of The Metropolitan Law Firm; Mutiat Olatunji, a Private Trust Specialist at FBNQuest Trustees; and Aminu Dabo Musa, the Relationship Manager at FBNQuest Trustees.
Geodrill Female Employees Empower Ofoase Kokoben SHS Girls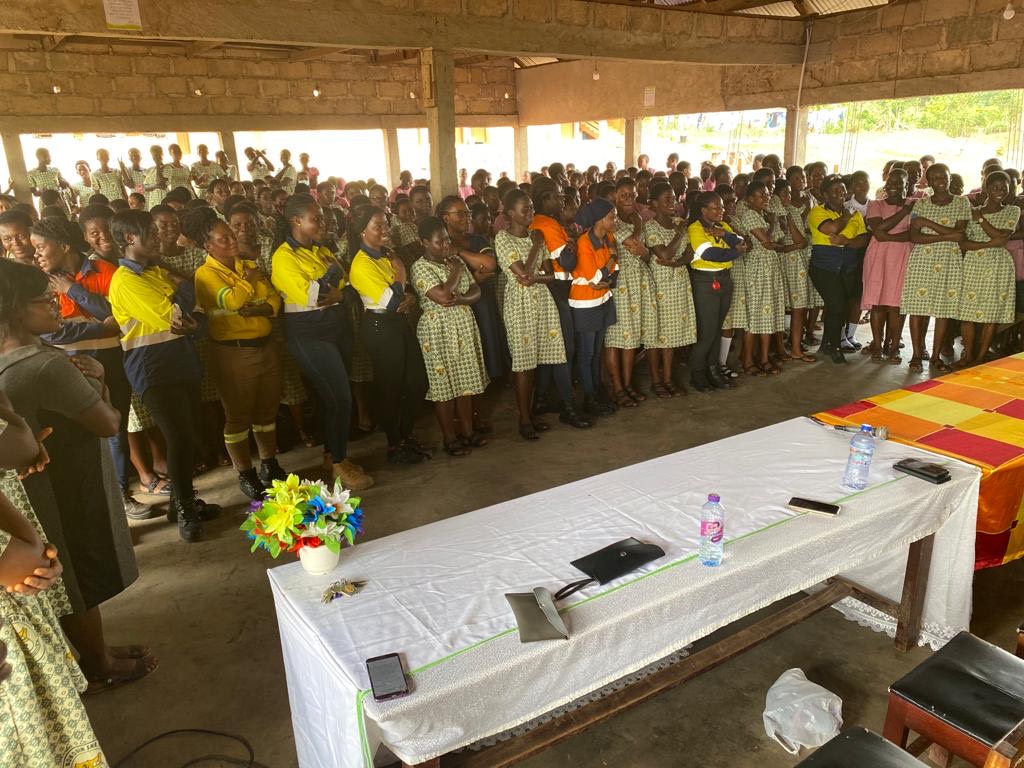 As part of activities marking International Women's Day (IWD), female workers of a mining and drilling services company, Geodrill Limited, charged girls at Ofoase Kokoben Senior High School (SHS) in the Ashanti Region of Ghaha to take up courses in male-dominated fields, such as mining to contribute to the development of the country.
The employees of the mining firm, during the visit, interacted with the students, sharing their experiences in the field and explaining why they should consider technically-related courses.
Antoinette Ankutse of Geodrill told News Ghana in an interview that the motivation behind the visit was to "empower the girls regarding courses to be pursued at the universities. We are into mining, and we wanted to use ourselves as a case study for the girls to realize that it is possible."
She expressed optimism that the engagement would encourage the Ofoase Kokoben SHS girls and others across the country to take a cue from the female workers of Geodrill.
"In general, females should not be pushed into secretarial and clerical work but rather directed towards the technical fields," added Ankutse.
The students thanked the female employees of Geodrill for taking time out of their busy schedules to empower them about their future careers.
Earlier, Geodrill ran a staff consultation as part of the IWD to discuss greater community engagement to encourage women in mining, including Bernice Gbadam, Doris Danso, and Becky Elithia, the first woman to work in Geodrill, the first woman to obtain a Geodrill driving permit, and the first woman to pursue an accounting program, respectively.
International Women's Day is celebrated annually on March 8 around the world to celebrate the social, economic, cultural and political achievements of women.
Geodrill has long set out to be a leader in championing strong economic, social and governance principals that drive the company's activity.
Increasing the percentage of women employed in the company is clear target measured in the company's annual ESG Impact report.
Children in Remote Communities Must Have Access to Education—Ogunsanya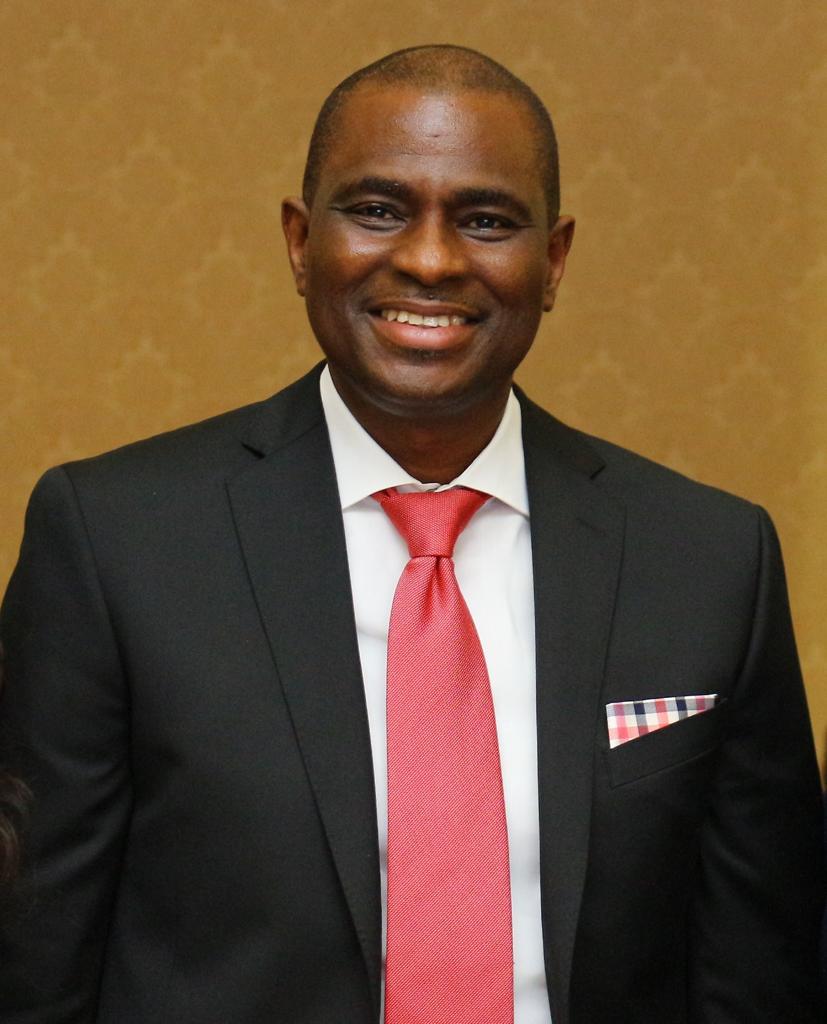 By Aduragbemi Omiyale
The chief executive of Airtel Africa Plc, Mr Segun Ogunsanya, has made a case for vulnerable children in remote communities on the continent, saying they should have access to education and be given an opportunity to learn.
He said this was why the leading provider of telecommunications and mobile money services pledged to invest $57 million into educational programmes during a five-year partnership with the United Nations Children's Fund (UNICEF).
Last week, executives of Airtel Africa and UNICEF were in Nairobi, Kenya, for a two-day conference to discuss the implementation of the landmark partnership across 13 out of Airtel's 14 markets.
Mr Ogunsanya acknowledged the challenges faced in implementing the partnership in some of the 13 African countries and urged the governments of the affected countries to support this important initiative.
He reflected on the effects of the COVID-19 pandemic on education in Africa, leading to school closures, and charged the participants to continue to work closely with stakeholders, especially the governments and educational authorities, to ensure that children, especially vulnerable children in remote communities, are given the opportunity to learn.
As a leading telecommunications company in the region, Airtel Africa uses its unique insights to stand up for the children of Africa's right to education and equality of opportunity.
The Airtel Africa chief reiterated Airtel Africa's corporate purpose of transforming lives and pledged that the organisation would continue to champion the quest to bridge the digital divide and promote financial inclusion.
On her part, the deputy regional director of UNICEF, Ms Lieke van de Wiel, described the Airtel Africa/UNICEF partnership as an important collaboration of private and public sectors aimed at putting children at the heart of their learning and changing the narrative in education after years of loss during the Covid-19 pandemic.
She commended Airtel Africa for coming on board and encouraged the participants to seize the moment by sharing experiences and exchanging ideas and learnings on implementing the initiative.
In 2021, Airtel Africa and UNICEF signed a landmark partnership committing to provide access to quality education for more than one million children by connecting schools to the internet and providing access to zero-rated educational platforms in 13 African countries.
Airtel Africa is the first private sector company on the continent to partner with UNICEF to support programmes focused on accelerating digital learning, with access to education as one of the key goals of Airtel Africa's sustainability strategy.
Latest News on Business Post