Buhari Suspends Babachir: Kudos Or Knocks?
By Omoshola Deji
President Muhammadu Buhari (PMB) strategically campaigned and got elected at a time when the masses were craving for a Moses to deliver Nigeria from the shackles of corruption.
After taking over the helm of affairs, rain of commendations trailed PMB's determination to fight corruption to a dead-end.
However, when the anti-corruption war began to appear selective and vindictive, PMB's commendation gradually turned condemnation and kudos transformed into knocks.
Many accused PMB of shielding his nearest from prosecution, while alleged corrupt persons, opposing figures and imaginary enemies are being subjected to investigation, media trial, incarceration and prosecution.
Public perception of PMB's sincerity to fight corruption diminished when he failed the litmus test on the invasive-plant-species corruption scandal of Babachir Lawal, the then Secretary to the Government of the Federation (SGF).
Indeed a tough row to hoe, Babachir, one of PMB's nearest and trusted appointees, was accused of corruption by the Shehu Sani led Senate ad-hoc committee on Mounting Humanitarian Crisis in the North East.
The Senate indicted Babachir for awarding N233million invasive-plant-species clearing contract to a firm he has strong stakes in. With mind-boggling evidences, Babachir was accused him of receiving over N200 million from the contracted firm into the account of Rholavision Nigeria Limited – a firm he co-founded and remains a signatory to its account.
Rather than respond to the corruption allegations, Babachir threw caution to the wind, acted arrogantly and declared that the senate is talking balderdash.
For failing to immediately handover Babachir to the Economic and Financial Crimes Commission (EFCC), Nigerians got infuriated and accused PMB of being a man of double standard.
Without mincing words, Senator Shehu Sani proclaimed that PMB fights the corrupt deed of Nigerians with insecticide, while he fights corruption in his cabinet with deodorant.
Worsening the situation, the Attorney General of the Federation (AGF), Abubakar Malami led investigative panel misled PMB to clear Babachir of all wrongs. The presidency argued that Babachir was not granted a fair hearing.
You would recall that the Senate invited Babachir twice. Upon receiving the first invite, Babachir wrote the Senate that he is unavailable to appear before her committee and when re-invited, he rushed to court to challenge the Senate's right of summoning. Like greased lightning, Nigerians condemned Babachir's antics and PMB's nepotism.
Clock ticks, days count, the enraged populace went cold and Babachir was labeled untouchable. Suddenly, as Nigerians were busy rationalizing the cancellation of the weekly Federal Executive Council meeting, PMB's mouthpiece, Femi Adeshina, roared Babachir's suspension.
Filled with joy, Nigerians celebrated what many regard as one of the best decision PMB ever made. Within an eye twinkle, PMB's melting admiration began to bubble.
Kudos to PMB for pulling down one of the Jerichos in his government; it is better late than never. Babachir saw himself as – and was widely regarded as – untouchable. His display of arrogance and how he (an appointee) tongue lashed the Senate (an independent arm of government) made Nigerians think he was vomiting PMB's mind or he simply held the President's remote control. Babachir's betrayal of public trust shrank PMB's reputation beyond a bargain.
Before suspending Babachir, PMB's acquittal of his alleged corrupt appointees make Nigerians doubt the sincerity of his inaugural declaration that he "belong to everybody and belong to nobody". To avoid future doubts and for the war against corruption to succeed, PMB must look within and further demolish all strongholds of corruption, impunity and insubordination.
Kudos to the Senate! Despite being vilified by Nigerians, the tainted Senate exposed a high-profile corruption in the cabal of 'saints'.
Prof. Sagay and most Nigerians often get it wrong on the Senate. That Bukola Saraki and some high-profile Senators are allegedly corrupt doesn't mean we should ridicule the institution called Senate; the main pillar of democracy and a crucial arm of government.
The legislative arm is what principally makes democracy a government of, by and for the people. Irrespective of how angelic or demonic the Senators are, they presently determine all that concerns lawmaking and oversight, at least till 2019.
Manifestly, further attempts to undermine the Senate would always meet stiff resistance and deepen the seeming strained relationship with the president.
Lest I forget, the hypocritical nature of the majority of individuals crucifying the Senators is irritating. Come 2019, you will see these same individuals selling their votes to the highest bidder.
Despite health and judicial challenges, kudos to PMB for staying determined to eradicate corruption. It's not easy!
To fight corruption among the political elites is to move against the powerful and influential; only a man with strong courage and spotless antecedent can dare such.
Kudos to PMB for recovering fleeced funds and making life unbearable for the looters of public treasury; Nigerians are indeed happy with his anticorruption strides.
Be that as it may, knocks to the presidency for losing high profile corruption cases. Triggering public affection through media trials does not guarantee convictions in court. Your case must hold water, charges well structured, argument well canvassed and defense rugged. The serial loss of court cases signals Magu and Malami's incompetence to investigate and prosecute corruption. Why investigate poorly, institute charges with flaws and utter weak arguments? Nigerians seem not to be considering the financial implication of losing high-profile corruption cases. Every prosecution is done with public funds and if the losing trend continues, Nigeria would lose money than it hopes to recover. Sadly, the corrupt practices would continue and the government agencies would be mocked as a toothless bulldog. Let's forecast a situation.
If Justice Ngwuta's trial proceeds to the Supreme Court and he is acquitted, all the funds EFCC recovered from his residence would be returned to him. What you may not have considered is that to prosecute Justice Ngwuta, Nigeria must spend millions on hiring lawyers, while being a senior judge, a number of prominent and competent lawyers would volunteer to defend Justice Ngwuta for free. Who loosed and who gained? Another serious implication of incautious prosecution is that even if Babachir is tried, he would most likely profit from the prosecution incompetence of government and smile home a free man.
Knocks to the presidency for being lethargic to act against PMB's nearest when necessary; that is not the change we voted for. By the way, who is the presidency? This rhetorical question Babachir asked when being quizzed by journalist shows he is egotistic, arrogant and unremorseful. In actual fact, no one knows the meaning of the presidency other than a just humiliated SGF.
Again, knocks to the Presidency for instituting an investigative committee when there are credible agencies that can investigate Babachir.
Above and beyond, including Malami is a discredit to the Vice President Yemi Osinbajo led investigative committee.
Perceptibly, most Nigerians would reject the committee's report if Babachir is exonerated. Please recall that it was the then Malami led investigative committee that misled PMB to clear Babachir of all corruption allegations.
Thus, won't Malami be accused of prejudice if Babachir is exonerated again? If Babachir is found guilty and prosecuted, would Malami accept that his initial investigation was not credible and misleading?
One can only hope that the VP Osinbajo led committee is not a devious strategy to acquit Babachir. In case you come across the VP, please notify him that the displaced persons in the Northeast have placed him on an integrity test and the Nigerians masses have written him an open letter. The letter reads thus:
Broda Yemi, we hear say Baba-chair rush come your office when oga give am red card. He even boast in front camera say him dey parole with you wella. Make una no just try any wuru-wuru ooo.
On top dis matter ehn, we no trust that Malami guy again. If you no shine your eye do better work and yan us the real tori, we go reject you like Ebola.
Omoshola Deji is a political and public affairs analyst. He wrote in via moshdeji@yahoo.com
2023 Presidency: Using Your Votes to Reconstruct, Reshape Nigeria
By Michael Owhoko, PhD
As Nigerians file out to elect a new president on February 25, it is imperative to remind electorates that a country's future and destiny are shaped by the choice of personality they elect as president. Entrusting a country's leadership and resources to someone with impaired vision and dubious national disposition will be a tragedy.
In context, the Nigerian President is one of the most powerful in the world, given the scope of responsibilities and powers as enshrined in the 1999 Constitution. With 68 items on the exclusive list and mere 12 items on the concurrent list of the constitution, the destiny and future of Nigerians are in the hands of one man – the president.
Since man is a product of his thought process, the president's style of administration will be conditioned by his character. This means that the well-being of citizens, prosperity and wheels of development of Nigeria are contingent upon the demeanour and capacity of the president.
A president with integrity and a clear national vision devoid of materialism and ethnic prejudice can change a country, as we saw in Singapore under Lee Kuan Yew. The choice of Nigerian voters should be premised on this standard. Nigeria cannot afford to entrust its leadership and resources to a colourless personality to determine its destiny.
Nigeria requires a president that is capable of steering the country away from tragedy to optimism. Prosperous nations are not configured from heaven. They are products of the selflessness and commitment of those in leadership. Electing a person without vision, capacity, integrity and empathy as president will amount to sacrificing the collective well-being of the people on the altar of incompetence.
Therefore, as you vote for the president of your choice, let Nigeria's overall national interest guide your decision. Your personal survival depends on it. Do not allow ethnicity, religion, emotions and primordial sentiments to influence your choice. A wrong choice at this critical period of Nigeria's democratic journey will mean further erosion of citizens' dignity, both at home and abroad.
Incompetence, ethnic nationalism, nepotism and greed, as evident in poor management of the economy, insecurity and corruption, are factors that have kept the country prostrate. These elements are responsible for leadership failure, stunted growth, and poverty in the country. It is, therefore, critical to vote for a candidate with the requisite capacity to deliver on the aspirations of Nigerians. Failure to do this will mean no lessons have been learned from the current widespread hardship.
As a voter, ask yourself this honest question. Has your living condition in the last eight years improved or dipped? Without subterfuge, Nigeria has been on a downward swing in all critical facets of socioeconomic space. This is evident in the increasing number of those falling into the poverty bracket, as reflected in the growing penury rate in Nigeria.
The 2022 Multidimensional Poverty Index survey carried out by the National Bureau of Statistics (NBS), together with its partners, captured this vividly.
According to the survey, 63% of persons living within Nigeria (133 million people) are multidimensionally poor, out of which 65% of the poor (86 million people) live in the North, while 35% (nearly 47 million) live in the South.
The poor Nigerians under reference here are not politicians but a majority of the voting public. Unfortunately, the hope that Nigeria will get out of this mess soon was dashed by President Muhammadu Buhari when he asserted that he had done his best for the country, even in the face of a growing debt profile, inflation, unemployment, corruption, insecurity and capital flight. This is the mirror image of the country's leadership capacity.
When this is juxtaposed with the recent report by the Debt Management Office (DMO) on the nation's debt, then Nigeria is in big trouble. The DMO stated in December 2022, the country's public debt had reached N44.6 trillion. When viewed against the backdrop of Nigeria's revenue-to-debt service ratio, which The Economist Intelligence Unit described as the worst in the world, it means that Nigeria is in crisis. With a high debt-service ratio and dwindling revenue, the provision of infrastructure is relegated, compounding the woes of Nigerians.
Voters should, therefore, not repeat the mistake of the past. Those who voted in previous elections based on ethnic and religious lines had no inkling that their fortunes would plummet. Today, many of those voters have been humbled by the poor performance of the economy as depicted by the misery index, particularly inflation which has eaten deep into their pockets. They have become victims of their own decision.
Obviously, the wrong choice of candidates has been unhelpful to the future of this country. Check your conscience and reflect on the number of Nigerians that have lost their lives in the last eight years, either through insecurity or poor management of the economy or suicide.
Also, think about the number of businesses that have closed shop or the growing band of single parenthood resulting from broken marriages. All these have their roots in the poor handling of the nation's economy.
As part of the consequence, there has been a mass exodus from Nigeria. Voters must note that to "japa" or flee abroad is no solution. Of all those leaving or escaping from the country to seek greener pastures overseas, only less than five per cent achieve their aspirations. Over 90 per cent of these Nigerians struggle to make ends meet, regretting the decision to relocate.
On one of my trips to London a few years back, I went to Kaycee's Bar, a popular Nigerian joint in Holloway, where Nigerians hang out and where sometimes, Nigeria's independence celebrations were held. While there, I met two Nigerians at the underground disco section. They begged for money, saying they were trapped and would like to return to Nigeria. I was touched and parted with a few pounds as support. This is just one of the tales and ugly experiences of Nigerians abroad.
Ironically, while the majority of Nigerians are reeling from the excruciating effect of poverty, the president, governors and other elected officials are swimming in affluence with high-quality life made possible by manipulative access to the public treasury, despite managing the economy aground. Politics in Nigeria is the surest way to break out of poverty.
Voters should know that the president and governors do not spend their salaries while in office. Their bills are borne by the government, including feeding at the government's expense. Even members of their extended families are relocated to the Villa or government house to enjoy these privileges. This cannot happen in advanced democracies. Yet, in midst of this, the average Nigerian toil day and night to stay afloat.
At the last World Cup in Qatar, the President of Liberia, George Weah, watched his son, Timothy, play for the United States of America. It is most unlikely a Nigerian President will allow his son to play football games for fear of injuries. He would rather make his son a billionaire through the award of indirect contracts or presidential favours.
The underpinning motive of politicians is not to serve but to acquire the power to accumulate wealth. Without empathy, they multiply poverty through fiscal indiscipline and extravagance while fraudulently feeding fat on the nation's resources. This is why voters must liberate themselves from this hopeless life of poverty and frustration caused by leadership greed and bankruptcy.
With 48 million youths out of a total of 93.5 million eligible voters, coupled with the poor, credible leaders can be elected, but politicians exploit their vulnerability, using ethnicity, religion and handouts as inducements to manipulate them. Voters should be reminded that these office seekers would move on to oil their profligate lifestyles, leaving the electorate to suffer the consequences of their choice.
Nigeria has the resources to pull the country out of poverty, but leaders are indifferent. As long as they can access good healthcare and send their children abroad for quality education, they care less about the masses who are left to contend with low-quality education, poor healthcare system, erratic electricity and bad road network.
If the resources of the country are effectively harnessed and deployed, particularly in a restructured political system which is best suitable for a plural society like Nigeria, the country will quickly recover from current economic woes. But leaders with entrenched interests are opposed to this arrangement, preferring the status quo for selfish reasons.
Voters must therefore rise in unison and vote out ethnic bigots and visionless persons without integrity and capacity as president, failing which, they have no other persons to blame but themselves. February 25, 2023, has provided another opportunity, so be resolute and courageous. Vote conscientiously to reconstruct and reshape Nigeria in order to restore its corroded dignity.
Dr Mike Owhoko is a Lagos-based journalist and author. He can be reached at www.mikeowhoko.com
The Remittances Route Driving Sub-Saharan Africa's Financial Inclusion
By Shahebaz Khan
Remittances from overseas workers are a vital source of funds for many families around the world and are an area of payments where, for all parties involved, time is of the essence and every single cent matters.
Low- and middle-income countries (LMICs) make up the bulk of receivers of these inflows, representing $605 billion of the total $773 billion of incoming remittances in 2021, according to the World Bank. Thirty LMICs received more than 10% of the GDP in remittances, with eight receiving over a quarter of GDP through these inflows.
However, a lack of access to traditional banking facilities means that cross-border payments can be slow, risky, and expensive.
World Bank data from the second quarter of this year shows that, on average, a $200 remittance costs the sender 6.01%. Cash-funded remittances, traditionally the most expensive means of sending money, are 6.52%, while digital remittances are 4.8%. Meanwhile, when consumers have access to sufficient information, the figure drops to just 3.35%.
The past six years have seen substantial progress in the transition from cash- to digitally initiated and digital end-to-end remittances. In the second quarter of 2016, 93% of remittances worldwide were cash-initiated – six years on; the figure had dropped to 66%, with digital end-to-end and digitally initiated transactions at 13% and 21%, respectively.
By launching two innovative products that make cross-border person-to-person (P2P) payment transactions significantly faster and cheaper, Visa has also introduced sub-Saharan African consumers to a global financial network of billions of users. In the region, Nigeria received the largest sum of remittances, at $19.2 billion, followed by Ghana ($4.5 billion) and Kenya ($3.7 billion) in 2021.
In Kenya, in a first-of-its-kind market solution in Sub-Saharan Africa, Visa has partnered with ABSA Bank Kenya to launch a domestic and cross-border remittance service via the Visa Global network that will allow seamless money transfers and payments to any of the two billion-plus Visa cardholders in over 100 Fast Funds-enabled markets, in near real-time with the complete security and reliability associated with Visa cards.
In the Democratic Republic of Congo, meanwhile, it is estimated that in 2021, Congolese citizens received remittances valued at more than $1.33 billion – in an economy where only an estimated 26% of the population is part of the formal financial system.
Since opening an office in Kinshasa earlier this year, Visa has partnered with a range of stakeholders, including the central bank, financial institutions, fintechs, merchants, and mobile operators, to develop the country's digital payments ecosystem and drive financial inclusion.
With around 650 million mobile phone users, Sub-Saharan Africa is home to some of the fastest-growing economies across the globe and is a leader in the adoption of mobile digital payments, according to the World Bank and African Development Bank. Africans are making frequent transnational payments related to trade, education, and healthcare, among other things, and this service is giving them a powerful, efficient new option for transacting across borders.
Globally, according to the World Bank, remittance flows to low- and middle-income countries are expected to increase by 4.2 per cent this year (2022) to reach $630 billion. In an increasingly digital and connected world, consumer demand for fast and convenient access to funds is driving opportunities for cross-border person-to-person remittances.
By building digitally-enabled infrastructure, driving digital enablement, and fostering an open, interoperable, and secure ecosystem, the rewards of remittance innovation on individuals, communities, and businesses can be realized – driving economic growth for everyone, everywhere.
Through our global platform, Visa Direct, we are helping facilitate this growth, powering a global and open money movement ecosystem and aiding financial inclusion.
These innovative new products in Africa are great examples of how Visa is seizing this opportunity by rethinking the traditional way we receive funds, transitioning from 'pull' – using a card almost exclusively to withdraw funds – to a 'push' model where cardholders can receive payments, as well as make them.
With these products, Visa is not just making the remittance process more efficient but is introducing millions of people to connected, global platforms and accelerating financial and digital inclusion in Sub-Saharan Africa and around the world.
Shahebaz Khan is the Senior Vice-President and Head of New Payment Flows for CEMEA
Wike and his Imminent Endorsement of Tinubu: Cain, Where is Your Brother?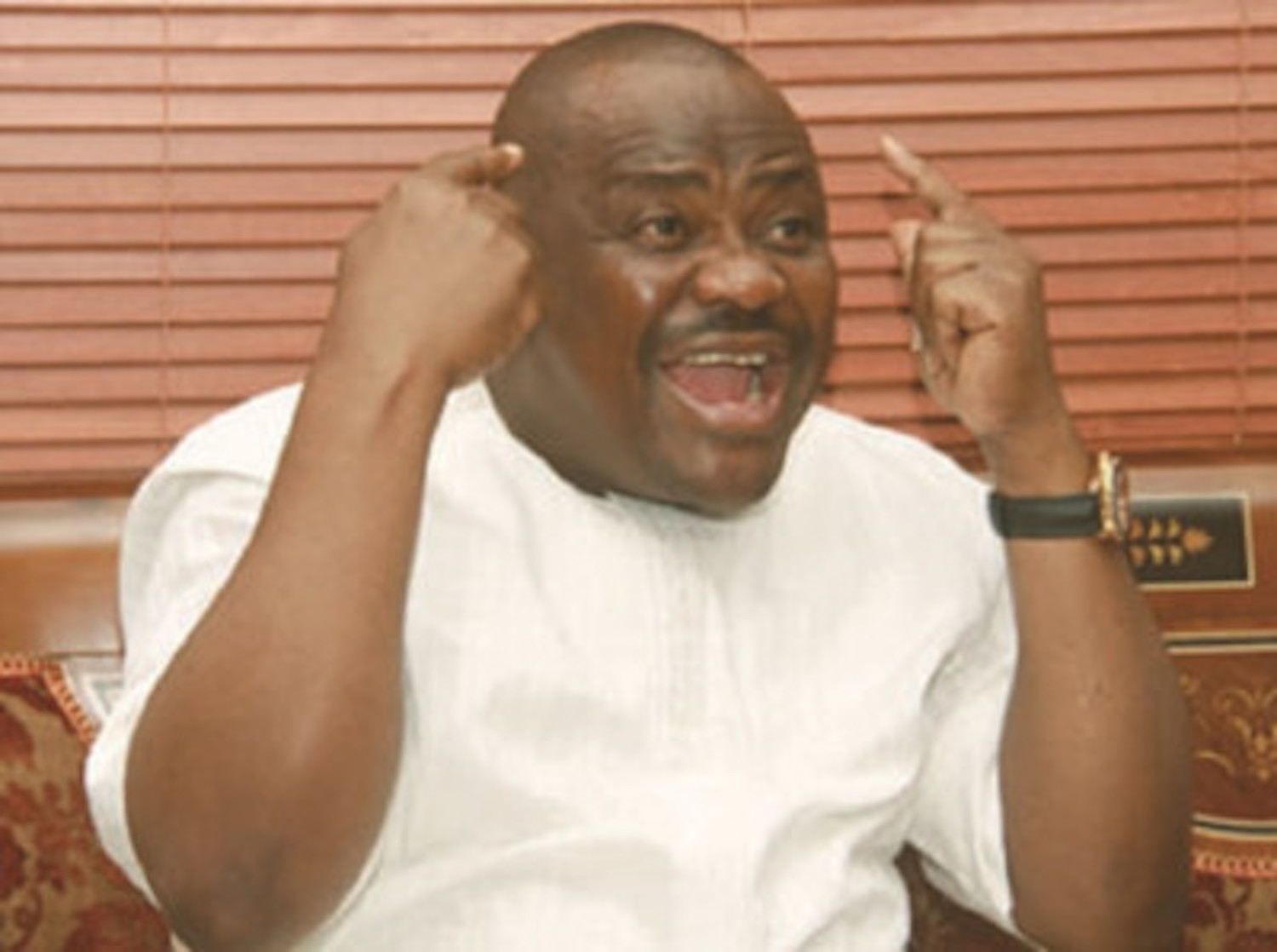 By Okoro Chikaodiri Frank
As Governor Wike, the de facto leader of the G5, has reportedly decided to endorse the candidacy of Bola Ahmed Tinubu of the All Progressives Congress (APC), one cannot help but evoke the emotions captured in Genesis 4: 9 when God asked Cain, where is your brother?
This emotion and question are understandable, considering the political and fraternal brotherhood between the South-South and South-East and between the Ikwerre in Rivers State and their Igbos from the South-East in particular. A brotherhood that Nyesom Wike benefitted from in his two successful bids for Rivers governorship.
It is paradoxical that Wike, who is still licking the wounds inflicted on him by Aminu Tambuwal's choice of being his brother's keeper against a one-sided friendship of convenience with him, will now turn back to betray Obi, whom he himself described as 'my brother' when Obi visited him in Rumuepirikom on September 30, 2022.  One would think he learnt a thing or two from the May 29, 2022, incident, but alas, he is still indulged in the opium of political rabble-rousing and comedy shows.
What could have made Wike go back to eat his vomit, you may wonder? Simple, hate and avarice. Wike is consumed by his thinly-veiled hatred for an Igbo man and/or his success. The Oyigbo massacre, the Ikokwu saga, his opposition to the zoning of the PDP ticket to the South-East and other clandestine anti-Igbo actions and inactions all betray his emotion and motive towards the Igbos.
Any right-thinking Igboman in Rivers State is not ignorant of the aforementioned actions, and I am sure he has been patiently waiting for the opportunity to tell him that we are aware of his antics.
It is an open secret that Wike has turned himself into the biggest landlord in Port-Harcourt all within the past eight years of his governorship. He might have been dreaming of becoming the "Jagaban of Rivers State" just like his newly found political mentor, Tinubu, who, through whatever means, has allegedly turned Lagos state into his personal estate and is now believed to be going for the jugulars of the economy of our country Nigeria. This quest for 'jagabanism' is why he is seeking a tenure extension through his accountant and boy, Simfubara, whom he believes will be pliant enough for him to continue and achieve his aim, God forbid. Rivers people, through the support of their Igbos residents in Rivers, must refuse and resist this agenda.
Wike has done his worst; what next for the Igbo man resident in Rivers State? There must be a concerted effort to marshal out plans to remind and sensitize Rivers people, indigene and non-indigene, that Rivers' political future is NOT and is bigger than Wike's political future. As Patrick Obahiagbon will say, "it is visible to the blind and audible to the deaf" Rivers people will support and vote en masse for Peter Obi and Labour Party in the presidential election because Obi is by far the best candidate in the race and the candidate that represents fairness and justice without minding Wike and his egoistic endorsement.
Ohaneze Ndi Igbo, the Professionals for Igbo-Excellence that I lead and other Pan Igbo groups must wake up to the task and pay Wike back in his coin by making sure that his stooge is stopped by all means necessary.
We must get ready to defeat his campaign of calumny, which he will deploy against Obi through different means and make Rivers people understand that the N20,000 he pays them monthly is their rightful entitlement and a peanut compared to the billions being allegedly squandered for his failed and failing political venture. On February 25, Rivers people will go ahead and vote for Peter Obi of the Labour Party and "Nothing will happen".
On March 16, during the gubernatorial election, we will 'obey' Wike's voice and vote for APC candidate, Pastor Tonye Cole, who, in sincerity, is a better candidate by all standards. (Emphasis will be thrown on why we need to vote for Tonye Cole in part 2 of this series.)
God told Cain in Genesis 4:12, "You shall be a wanderer and fugitive on earth", for daring to go against the wishes of his people, against the principle of fairness and equity, which he deceitfully claimed to be fighting for and for going against Obi's candidacy which obviously has divine backing, it is now clear that come May 29, 2023, Wike will become a political fugitive in Rivers state and Nigeria and as Cain exclaimed; "my punishment is worse than death", that will be the political death of Wike and his selfish calculations. He will be looking for visitors in his Rumuepirikom mansion if he isn't cooling down in the EFCC facility.
By Okoro Chikaodiri Frank, President of Professionals for Igbo-Excellence
Latest News on Business Post