Chibok Girls, Nine Years Don Waka
By Prince Charles Dickson PhD
For night of April 14-15, 2014, craze people group wey dem dey call Boko Haram bin kidnap 276 mostly Christian girls wey be say dem be from 16 to 18 years old from Government Girls Secondary School for Chibok wey dey for Borno State, Naija.
Till now, Chibok don see like one dozen and more attacks, wey mean say every year, after dat thing happen, every village like Kwarangullum, Piyemi, Kauitkari, Pemi don dey cry with wahala and people no even send dem.
Nine years don waka and up to 100 of dem girls still dey missing and we never sabi where dem dey till now. And since dat time wey pass, over 1500 pikin dem don carry disappear, and according to the group wey dem dey call Amnesty talk say over 1 million pikin dey still fear to go school.
Di Chibok girls dem don become symbol of Naija and her wayward ways. Chibok, one community wey dem dey discuss based on ethnicity, faith, party, politics and hate talk, dat small community represent everything wey dey worry dis kontri.
Chibok no get light, no good road, health care no dey, and e get only one small bank wey be like adashe. Na only one secondary school Chibok get. Chibok na Nigeria, and Nigeria na Chibok.
I don do work wey heavy well well on top Boko Haram and Chibok girls, the killings, kidnappings, and Nigeria's conflict wey dey for North-west region. I don visit Chibok four times, I don talk with some of the girls wey dem release, one wey escape, I don also talk with many of the parents, some of dem don die.
Make I quickly share some fact wey I go like call quick reminder ontop dis matter wey I wan talk now. I no expect make everybody agree with me, but truth be say, wetin be the essence of opinion wey go make everybody happy?
Some of those quick facts include but not limited to the following–true-true, dem bin move those girls from Government Secondary School for Chibok, and e be like say nobody know the exact number of girls wey Boko Haram carry comot, even Boko Haram self no sabi how many dem kidnap. After years of pressure, we get one kain list of missing persons but e get plenty confusion for inside till tomorrow.
Before Chibok, Boko Haram bin dey carry girls and women waka for all that area, for different reasons, government and media no too talk about am, and plenty parents self no too talk about am, as pa say nobody send anybody!
This writer don talk with plenty girls and women wey be victims, dem escape anyhow wey dem fit.
Some people believe say na Buhari and the 'North' cause Boko Haram wahala, and say if Buhari dey power, the girls for don show face. Even as Buhari sef come and don dey go, we still no too sabi how Leah take remain for Dapchi wahala.
As former oga patapata for we kontri, Abacha bin talk, "if killings go on for so, so and so time, the government knows about it, or are behind it," and we don see that for ground. The kwesion be say the new gofment of Mr. Tinubu wey no promise anything go fit do anything?
Remember that week wey Boko Haram mata too much, wey United States, UK, France, China, even Togo wan help but nothing happen? E just be like film.
I still remember the negotiation between Modu Sherif, Idris Derby and Jonathan, wey be like dance, and the result show say we no really serious as people for matter wey suppose serious us. And many of our national stories na Chibok matter.
The truth onto di mata be say plenti plenty gels wey dis terrrible group don kidnap don pay the ultimate price, some don run comot with serious damage for head, some don join dem boko haram, and we neva too do much for di mata.
Anoda fact be say, one of di many reasons why Boko Haram fit still dey ground be say plenti plenti pipo neva still sabi wetin di group really stand for, dem get ideology or e dey about poverty, or na CIA palaba or wetin, e get any link with ISWAP or na di same as di bandits and terrorists wey dey kidnap pipo wey dey for different parts of di North. Dem funding and communication, e dey important too.
I no too dey always believe Okikiola Obasanjo the letter writer, but I gree wit am wen e talk say "plenti, infact, half of dese gels no go ever com back…" Na true talk! E get plenti wey don go and dem no go eva come back. Even Salkida sef talk am, I concur wit am too. But di good Lord go bless all of us wey still dey dedicated to dis tori – true men and women!
The pain na di parents of di Chibok girls, wey still dey cry and mourn, as dem neva sabi di exact situation of dia pikin dem. Dis mata fit neva end, e fit no get end, no mata as we wan see di end.
Na nine years wey we don lose men and officers, and dem don kill and kidnap plenty villagers and villages, and we dey hear plenty propaganda, half-truths, misinformation and lies, and fight dey between opposition PDP and governing APC. Even di Airforce accuse di Army say dem wan steal dia show. Di army don get wahala of soldiers wey do wetin oyinbo dey  call mutiny, local media dey fight foreign media, and Christians dey fight Muslims. But di fact na say we neva see di remaining Chibok girls.
Boko Haram group and dia splinters still dey make demands, dey release videos and dey create confusion, but di fact na say some girls don disappear. Dem kidnap dem sake of say our institutions no dey work as e suppose dey work, di girls no go fit come back, sake of say we no dey sincere, and we dey easily divide ourselves because of our selfish reasons.
The Guardian newspaper report helps me conclude, "…Yana Galang, on January 1, this year, she signed a New Year open letter on behalf of parents of the abducted Chibok girls and members of the Chibok community, urging President Buhari to rescue the remaining girls in captivity.
The memo reminded the president of his promise to ensure the release of the captives. "We won't give up. Even in a hundred years, we will keep believing that our daughters will return home. Are they dead? Are they alive? As a mother, I refuse to accept that my daughter is dead or alive, until I have heard reliable news. Until we all die, we won't stop believing that our daughters will come back," she wrote.
Another parent, Ishaya has only one picture of his daughter, Hauwa, but looking at it brings anguish. "It is still hard for me to look at her picture," he said.
"These thoughts in my head, they make me suffer. No day goes by without thinking of her. Even if our girls have died, we want somebody to inform us. Because then we can finally give up hope."
Dis administration don spend eight years, and dem never fit fulfil dem promise of safety and security, as dem dey always blame others and dey assure themselves, even as nobody dey safe. Na so we be as people, and the Chibok matter go always remind us of who we truly be. Until we ready, like Leah and other failed projects, we go continue to dey hunted and tormented for failing these girls and until we hear the true story. And do what is right—only time go tell.
Leveraging Digital Marketing Tactics to Drive e-Commerce Sales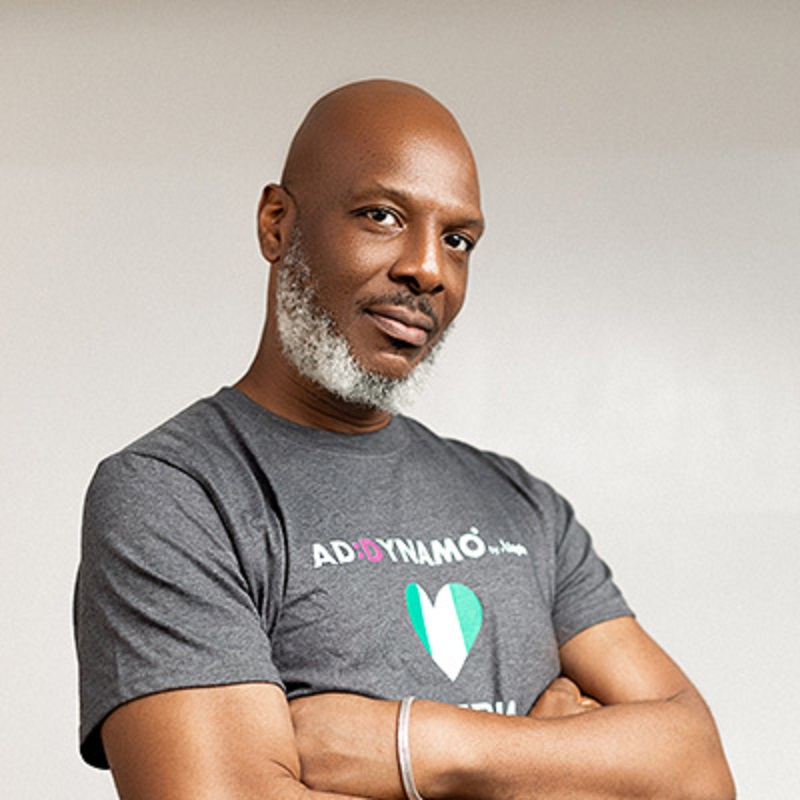 By Tintin Imevbore
The rapid advancement of digital technologies hasn't just dramatically changed the way businesses operate but has also allowed for real-time communication between businesses and their customers.
Although digital marketing is no different from any other type of marketing, it has become increasingly important because of the sheer scale of internet users globally and the potential to reach much bigger audiences. As of January 2023, there were 5.16 billion internet users globally.
And in Africa, where innovation in digital technology and cell phone applications have given millions of users access to products and services they never had access to before, digital marketing can help e-commerce platforms tap into the continent's potential.
While the percentage of internet users in Africa is still well below the global average, the rising numbers show the potential. Countries such as South Africa, Kenya, Ghana and Nigeria are not only some of the countries with the highest number of internet users in Africa but are also among the countries with the highest potential because of thriving tech sectors.
In order to take advantage of that growth potential, there are small steps any e-commerce business can take to leverage digital marketing strategies to widen its digital footprint and increase its sales. One of the best digital marketing strategies an e-commerce business can lean on is personalising the customer experience and delivering personalised experiences to customers throughout their e-commerce journey.
In the US, about 90% of consumers said they find personalisation either "very" or "somewhat" appealing, while more than 80% of consumers said they wanted brands they engaged with to understand them better. By providing a personalised touch, a business can create a sense of value and build long-term customer loyalty.
Optimising for mobile should be a priority for any e-commerce business wanting to increase its sales. Mobile devices play a dominant role in internet usage across Nigeria and Ghana. In Nigeria, where 52.4% of users buy something online each week using a mobile device, it is almost level with the global average of 57.6%. About a quarter of users in Ghana use a mobile device to make purchases online.
Investing in and implementing search engine optimisation (SEO) is also an essential digital marketing strategy that can help e-commerce businesses increase sales. The most important elements to consider when optimising a web page for search engines include the quality of the content, the level of user engagement, mobile-friendliness, and the number and quality of inbound links. The key is to develop engaging and informative content that resonates with the customers' interests and needs.
Being on the right platform is vital for any of those strategies to work effectively, and partnering with a media buying agency that knows how to maximise presence. Being present on the right platforms seems obvious, but with the ever-evolving competition and evolution of algorithms, it's simply not enough to have a presence on the likes of Facebook, TikTok, Twitter, Spotify, or Snapchat because they're the most popular platforms. You also have to ensure that you're reaching your target audience with the right messaging to match their expectations of those platforms.
This is where the importance of selecting the right digital marketing and e-commerce experts comes in. Finding the right agency that knows your business and industry like the back of its hand will set you up for further success and peace of mind. The right advisors would not only help with better content, but they would be able to provide you with technical expertise and solutions appropriate for your needs while offering confident guidance.
E-commerce consultants can help your business reach new heights with the rapidly changing and evolving industries. They can help you and your business bridge the gaps in e-commerce strategy and technology while improving the performance of your business. If you want to ensure your investment in the right advisors and consultants is effective, you should search for the kind of advisors who match your business's needs and requirements.
Ultimately, with the right mix of creative digital marketing strategies, resilience, adaptability, and partnering with the right digital media buying partner, any e-commerce business can succeed on the continent despite the mix of physical and digital infrastructure constraints which many African countries face.
Tintin Imevbore is the Regional West Africa Manager for Ad Dynamo by Aleph
Dangote Refinery, NNPC and Lingering Issue of Crude Supply to Local Refineries
By Jonas Kayode-Jacobs
The ceremonial inauguration of the Dangote Refinery has added a new dimension to the conversations regarding the need to rebound the hitherto declining situation of the Nigerian petroleum industry and the long-standing desire to locally refine and provide all essential commodities in the oil and gas value change.
There is no doubting the fact that the refinery project, referred to as the biggest in the world, has marked a new chapter in the evolution of Nigeria's energy sector, signally a historical turning point and a raised expectation for expanded domestic refining capacity and decreased dependency on petroleum products importation. 
It was seen as a beacon of progress and a testament to the entrepreneurial spirit driving Nigeria's economic growth and driven mainly by private sector initiatives, of course, with an enabling environment and support provided by the government. Commencing in 2013, the refinery's advanced technology, efficient processes, and commitment to international quality standards have garnered global recognition, positioning it as a flagship project in Africa's energy landscape.
However, interesting questions have been raised by industry experts regarding the Nigerian National Petroleum Corporation's (NNPC) decision to provide Dangote Refinery with exclusive access to 300,000 barrels per day for a refinery that, according to some experts, has not been technically completed.
This concern arises from the seeming neglect and abandonment of other existing indigenous refineries. Many of these refineries that have been completed and producing skeletally have not received crude supplies from the NNPC to boost their operations to maximum installed capacity. 
In a recent statement, the Crude Oil Refineries Owner's Association of Nigeria (CORAN), while applauding the decision of the NNPC to supply daily 300'000 barrels of Crude Oil to Dangote Refinery, as made known by the Group Chief Executive Officer of the NNPC, Mele Kyari, the association raised concerns to the effect that NNPC seem to have neglected its members.  
Understandably so, the decision of the NNPC to allot 300,000 barrels per day of crude oil to the Dangote Refinery is meant to support the refinery's start-up activities and ensure its successful operation. However, some industry watchers have said that similar special treatment should also be extended to other refinery owners. Still, instead, it has put other refinery owners in a precarious situation and at the mercy of Dangote Refinery, which will become a monopoly on the first day. 
It is necessary to highlight that many refinery owners now face a more uncertain future as they struggle to deal with restricted or no access to crude oil supplies while having made considerable investments in their refining plants.
While the NNPC deserves praise for its decision, it must make sure its plan addresses the distribution of crude to other players in the market, as the majority of independent and privately owned refineries have been severely hampered by a lack of crude since they were founded.
The issue at hand is one of fairness and equitable distribution. There is no gain in saying that the existing refineries require a steady crude oil supply to operate optimally. By disproportionately allocating crude to one refinery, the NNPC risks stifling the growth and viability of these other existing facilities, which also contribute to the nation's refining capacity and provide employment opportunities.
In every sense, there is an urgent need to provide a level playing field for all the operators and a transparent and inclusive approach to crude oil allocation. A fair and level playing field would not only foster healthy competition but also ensure that Nigeria maximizes its refining potential and benefits from a diverse range of players in the market.
In any case, the near redundant refineries only require less than 10% of the crude supply of what the Dangote refinery has been promised (300'000 pbd). Therefore, the NNPC must come to the aid of these other private refinery owners whose desire it is to contribute to refining and improving the standard of living of the nation. 
The NNPC can do so by ensuring that there is equal and equitable access to crude and ensuring that there is a level playing field for all businesses in that sector. Independent Oil refineries in Nigeria, such as Walter Smith refinery, OPACrefinery, Niger Delta Petroleum refinery, and Edo Refinery, have faced numerous difficulties that have tried their resilience and hampered their ability to expand. Among these challenges, the top is the serious problem of the starving of crude oil engineered by the NNPC, which has put a shadow over their activities, impeding their ability to contribute to the nation's refining capacity properly.
Despite the phenomenal ceremonial inauguration of the Dangote Refinery, it cannot be said to be a 'Uhuru' yet as, according to industry experts, the refinery may need up to another 12 months to be at full capacity.  According to the report of the Nigerian Midstream and Downstream Petroleum Regulation Authority (NMDPRA), the Technical Acceptance Test (TAT) that is mandatory for any refinery to run must still be passed by the Dangote Refinery. Since this procedure takes a while, technically, the Dangote Refinery's full operation could start in about a year. This underscores the urgent need for the NNPC and the government to put an interest in the operations of the existing and ready refineries.

While the Dangote Refinery undoubtedly holds immense promise for Nigeria's energy independence, the aspirations of other refinery owners must not be disregarded. A collaborative approach that encourages synergy and coexistence among all refineries will ultimately benefit the nation. The NNPC's commitment to allowing all participants to engage in the market actively will help increase the supply of critical commodities and lessen persistent scarcity in the market.
Kayode-Jacobs, a petroleum industry analyst, writes from Abuja
Dangote Refinery, Industrialization and Lessons Africans Must Learn
By Jerome-Mario Chijioke Utomi
On Monday, May 22, 2023, policymakers and captains of industries from across the world converged on the Lekki axis of Lagos State for the commissioning of the world's largest single-train 650,000 barrels-per-day petroleum refinery built by Dangote Group. Going by commentaries, the refinery, when it becomes fully operational, will give a boost to efforts by the federal government to make Nigeria self-sufficient in local refining of crude oil and save the scarce foreign exchange used in the importation of petroleum products.
Again, aside from the expert reports that the refinery can meet 100 per cent of the country's requirement of all refined products: gasoline, 53 million litres per day; diesel, 34 million litres per day; kerosene, 10 million litres per day, and aviation jet, 2 million litres per day, with a surplus of each of these products for export, also heartening is the awareness that the refinery is 'laced' with the 435 MW power plant that can also meet the total power requirement of Ibadan DisCo of 860,316 MWh, covering five states, including Oyo, Ogun, Osun, Kwara, and Ekiti.
While this huge feat by Aliko Dangote and his group is being celebrated, the development, on the other hand, elicits two separate but related reactions.
Foremost, it calls on Africans that it is time to recover their moral and strategic 'health' to stand again for freedom, demand accountability from their leaders for poor decisions, missed judgment, lack of planning, lack of preparation and wilful denial of the obvious truth about serious and imminent threats that are facing Africans. Dangote's current milestone is a testament that the time is ripe for Africans to reject the false and horrendous reasons being offered to them by their leaders as an explanation for why the continent is not yet industrialized or developed.
Dangote is not a public office holder on the continent but his latest feat demonstrates a man with an understanding that considering the slow-growing economy but scary unemployment levels in the continent, the only way to survive was to industrialize-that Africa as a continent will continue to find itself faced with difficulty accelerating the economic life cycle of its people until their leaders contemplate industrialization, or productive collaboration with private organizations that have surplus capital to create employment.
Take as another illustration, I noted in one of my previous interventions that one of the popular demands during the fuel subsidy removal protest in January 2012, under President Goodluck Ebele Jonathan's administration in Nigeria, was that the federal government should take measures to strengthen corporate governance in the Nigerian National Petroleum Company (NNPC) as well as in the oil and gas sector as a whole. This is because of the belief that weak structures made it possible for endemic corruption in the management of both the downstream and upstream sectors of the oil and gas industry.
On his part, President Muhammadu in 2015 promised Nigerians a fair deal. But for eight years, the three government-owned refineries in the country have not been able to function at full capacity as promised by the present administration for a myriad of reasons that revolve around corruption.
Today, if there is anything that Nigerians wish that the FG should accomplish quickly, it is getting the refineries to function optimally as well as make the NNPC more accountable to the people. What happened under President Jonathan has become child's play when compared with the present happenings in Nigeria's oil/gas and electricity sectors.
Broadly speaking, it is not by any standard a good commentary that after over 60 years of independence, African countries continually look up to other continents for aid. This covertly tells a story of a continent lacking in the capacity to take responsibility for its actions and initiatives for values.
As an illustration, the Chinese development aid to Africa, going by reports, totalled 47% of its total foreign assistance in 2009 alone, and from 2000 to 2012, it funded 1,666 official assistance projects in 51 African countries.
Also, rings of apprehension are the awareness that Africa is the most populated in the world with over 1.2 billion people, but sadly represents only 1.4% of the world manufacturing value added in the first quarter of 2020. This is further exacerbated by the fact that out of over 51 countries in Africa as a continent, only South Africa qualified as a member of BRICS, an acronym coined for an association of five major emerging national economies: Brazil, Russia, India, China and South Africa.
This piece is not alone on the economic and industrial backwardness of Africa as a continent. A book entitled: Technology and Wealth of Nations, in like manner, chronicled the slanted and unsustainable effort different African governments made in the past to bring their nations out of the technological woods, as well as outlined the way forward.
Separate from thoughtfully and masterfully examining the inspirable relationship between technological development and the economic progress of nations, the book deftly argues with facts that the point of the sail of all economies is the introduction of the manufacturing sector or the industrial economy. The author establishes that Africa's prolonged economic plight is centred on the two fundamental challenges of a manufacturing economy.
It traces Africa's economic backwardness to its roots – a key problem that has kept our policymakers handicapped and our economies crippled. With documented facts on the crippling institutionalized policies and organized sequences of stagnating events of the colonial masters, the author asks: "Why is it that Europe, which hosted the industrial revolutions in the 17th and 18th centuries, did not permit technological education in Africa in about 50 years of colonization, and prefers to send aids afterwards?"
Of course, the above question, in my view, may not be lacking in merit considering the fact that Africa presently is dotted with projects built with aid from Europe, the United States of America (USA) and lately, China.
Whatever the true situation may be, I believe and still believe that there exists something troubling technologically that characterizes Africa more as a dark continent.
On the way out of the continent's technological debacle and the current wealth disparity among nations (industrial economies), experts believe that the current wealth disparity among nations (industrial economies) represented by highly industrialized Europe, North America and Japan on the one hand and most developing (non-industrial economies) countries, in particular, those in sub-Saharan Africa, on order is primarily the difference in the technical capability and capacity to produce and manufacture modern technologies and to use the technologies to produce and manufacture globally competitive industrial goods and to sustain the commanding tasks of science and technology in the economy.
The disparity, it added, has since considerably widened and will continue to widen as long as the developing countries depend almost totally on industrial nations for the technologies and industrial inputs they need to sustain their economies.
Consequently, the only way to bridge the wealth gap is for the developing countries of the world to build their domestic endogenous capabilities and capacities to produce modern technologies and competitive industrial goods in their own economies, he concluded.
Catalysing the process will again necessitate African leaders borrowing bodies from Asian tigers in order to raise Africa's industrial soul.
Above all, this piece holds the opinion that African leaders must, at the present moment of our existence, recognize clearly that; public order, personal and national security, economic and social programmes, and prosperity are not the natural order of things but depends on the ceaseless efforts and attentions from an honest and effective government that the people elect. They must collectively recognize also that it takes a prolonged effort to administer a country well and change the backward habits of the people.
Utomi is the Program Coordinator (Media and Policy) at Social and Economic Justice Advocacy (SEJA), Lagos. He can be reached via;jeromeutomi@yahoo.com or 08032725374
Latest News on Business Post