Citizenship, Immigration Quota, Economics, Conflict & Development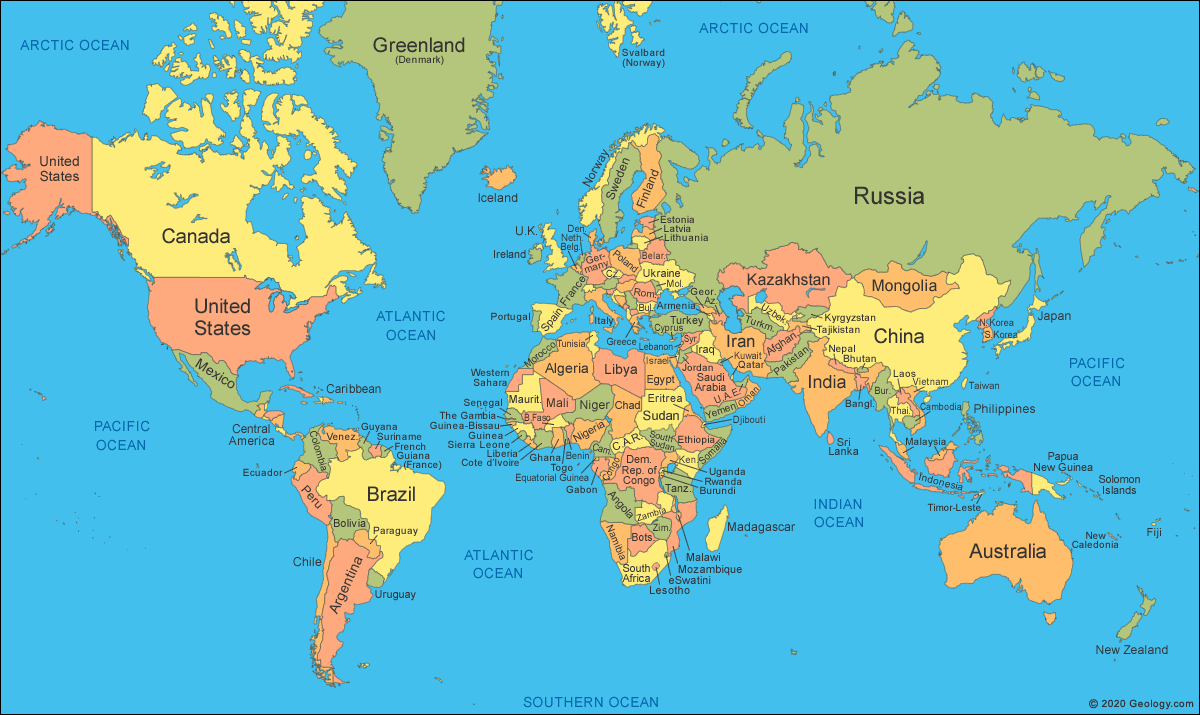 By Nneka Okumazie
What does the country an individual comes from say?
Many nations of the world offer what can be called nationality neutrality, where not much can be thought of people from there in terms of risk.
But there are a number of nations where coming from there, with or without nationality is a liability of caution around them.
There are many who say they judge based on individuals – but it is not that simple because of how the memory associates one thing with another.
There are countries – across continents, not just obvious guesses, whose people are known for exponential horror.
There is often deliberate avoidance – by many – of certain places or people because they know what the people are capable of.
Yes, there are most things in every country, to differing degrees.
Countries have prisons, where their own people fill.
Countries also have cases where their own people do unspeakable stuff.
But the countries that ensure to do better per positives are hardly represented by their worst.
The countries of negativity may have a number of best to offer but are dwarfed by their sea of horror.
There is something pervasive in whatever country – where behaviour generation skews grim.
The people may not know, outsiders may not understand, but these countries where it is just bad news, darkness, evil, etc. are cases of obdurate societies whose priority should be doing better by the people, not anything else.
But most times, the people are careless, double-down, or use interpretations that justify their actions.
They forget that to advance, evil from within must be conquered.
They also forget that there is no procession with evil that does not lead to destruction.
These places, in how they think, behave, assume, and induce ruin, set themselves and their people – everywhere – back.
They have a pattern – and that, predictable about them makes them weak. It also makes them unwanted.
They most times carry negativity wherever they go and are veritably selfish no matter how they seem to have fake bonds or gatherings among themselves.
No don't say this about that people, or don't talk about it – consign many to almost a life of waste – reared in those places.
The bigger problem, many forget, with evil – hidden or known, is what it inspires.
There are many extremes in the world at present that were not this horrific couple of decades ago.
There are also horrors within the last century that continue to shape negative action.
In many ways, good offers leadership and bad offers leadership.
The world is not that complex to have so many sources of leadership.
There are a few, relatively, and many just follow. Some who follow cannot even see that they are.
There are countries that would hardly do anything prosperous for themselves unless nudged by external people in some form.
There are those whose objective is sabotage and pain transmission.
There are those who would copy, skipping key sequences – just to do what others are doing.
There are many who would follow digital currency because everyone is doing it, but forget that differential productivity and jobs are better valued than capital pegged against anything.
There are also those whose education offers no leadership, whose sectors offer no leadership, whose businesses offer no leadership, but to follow what is done elsewhere – while over predicting their distance.
There are those who cannot show real courage, who do not even understand what courage is and that without risk – to the extent of losing all, most times, progress may never be attained.
There is a difference in the courage it takes to move from a poor country to a better one, to the one it takes to move to a poorer or unstable one, or to a war zone.
There was some civil war at some location within the last century where foreigners came to fight for a side to defeat what they believed would be dangerous.
Many died, but courage in that arena, where those having it better, keep it aside to war on backwardness, may decide for them, how they progress.
Courage is to open a business or do something.
But opening a business with a market does not compare to opening one with no defined market or developing a new product that can be useful, but may fail in demand.
There are just so many who peak at the luxury a position offers – and have nothing they would ever make better.
It is possible to make progress in different ways, but a nation without its best – those who are super attitudinally extraordinary, trying, it may be difficult to find new methods to change from their situation.
Where are you from?
Those from weak countries who do not do their best – selflessly for their nations may not be too distant from their worst.
[Judges 20:13, Now, therefore, deliver us the men, the children of Belial, which are in Gibeah, that we may put them to death, and put away evil from Israel. But the children of Benjamin would not hearken to the voice of their brethren the children of Israel:]
A Guide to Rebranding Yourself Online
Most companies and professionals focus on establishing consistent and robust branding online. However, many of them have rebranded at some point too. It is a part of growing a brand and finding the best identity and strategy for you or your business.
There are many reasons you might want to rebrand, but it's a significant undertaking no matter what the reason. It is almost an overhaul of online identity or brand that goes beyond just changing names, logos, colours, or website themes. Rebranding is more of a creation of a whole new persona. It is essential to understand the basics and know what you want to achieve to rebrand successfully.
Figure Out Why You Want to Rebrand
You likely established a personal brand online for a specific reason and goal. This principle also applies when you want to rebrand. So, before deciding to do so, evaluate your brand and see why you need rebranding.
Commonly, businesses and individuals, especially celebrities and personalities, rebrand after bad press or publicity. When their reputation is negatively affected and suffers irreversible damage, it can be the only best option. Rebranding offers a clean slate to start again.
However, bad publicity is not always the case. Sometimes, rebranding can be done as part of a marketing strategy alone. It has been advisable for companies, organizations, and individuals to rebrand if their current branding no longer reflects their values, goals, and visions.
Additionally, you can consider rebranding if you target a new demographic of clients or customers or launching a new product or service that you want to feature or highlight. To effectively guide you throughout the personal rebranding process, determine your main reason and try to develop a mission statement. Make sure the entire company is aware of the rebrand or new focus and your reasoning.
Social Media Can Be Your Friend
Social media is such a powerful platform for introducing and growing personal branding. If you are rebranding, do not forget to leverage your social media accounts and their reach. Your profiles are the primary representation of you online, so pay attention to them.
Create new accounts and try to make them as coherent as possible to make a stronger foundation for your branding. For example, use usernames and photos that are recent, timely, and accurate to your current brand. Update all company information, so it is cohesive across all platforms.
Always delete or deactivate old accounts. Afterwards, take the time to set it up and make sure to build strong branding on your social media accounts based on your primary mission. Keep it up-to-date, post relevant content in a consistent schedule, accentuate your expertise and set a tone for your accounts. Finally, give it a little personality and engage with the people and organizations you admire or want to align yourself with.
Let Everyone Know What's Going On
Rebranding doesn't mean you have to lose your professional contacts or personal ones, for that matter. Try not to burn bridges in the process. Instead, encourage people to anticipate something new from you and help you spread the news.
As you reach the point where you are ready to launch a new brand for yourself, use your social media. Tease a little and let your rebranding make an impact. Then, publicize it and let everyone know about the work you have put into the new image.
You can schedule and post an announcement as you close down your old social media accounts and take that opportunity to introduce the new one. This way, you don't just vanish then suddenly appear. Instead, gradually withdraw your previous brand's online presence and give ample time to transition towards the new brand.
Call in the Experts When You Need To
Rebranding requires tedious amounts of effort and time. From the evaluation to preparation, the process can be exhausting to establish new goals, remove traces of your previous branding, and launch your unique identity. It can take up more time than expected.
When you don't have a whole team of your own, it might take forever. You can consider getting help from professional reputation management service providers. Most of them offer comprehensive services that can help you navigate rebranding more efficiently. Guaranteed Removals online content removal services can help you re-establish your presence on the internet in a positive way.
Remember Everyone Changes
Many prominent people and personalities have rebranded for all kinds of reasons. The process can be overwhelming like you are pulling apart what you built for so long. It may feel stressful and even disastrous, but it's not. You can come out of it even more successful.
The key is establishing a goal and crafting a more robust and better plan than you first attempted. Then, you commit to that goal and work for it. Let it be like a metamorphosis of your brand.
Rebranding is a Simple Process
Re-establishing your branding can take a lot of energy. However, as long as you have your goal, your concrete plan, and your commitment to it, you will go a long way. It's a process and a part of your evolution. So, take the plunge and forge a new direction for your company.
Regulating Food Production and Processing in Nigeria: Where Are We?
By Gbolahan Oluyemi
With enormous agricultural resources and a population of over 200 million people, the food production and processing industry is vital to the economy. The value of Nigeria's food processing industry is about $20 billion. 
In addition to feeding our teeming population, the food production and processing industry offers both skilled and unskilled job opportunities. It also creates revenue opportunities for the three tiers of government.
Judging by the importance of food production and considering the need to protect the population from consuming unhealthy food products, the food production industry requires comprehensive regulation.
Before 1993, the Food and Drugs Administration and Control Department of the Federal Ministry of Health regulated food production and processing in Nigeria.
However, the National Agency for Food and Drug Administration and Control (NAFDAC) was created in 1993 to regulate food and drug products. Since then, NAFDAC has increasingly played a significant role in regulating food production and processing in Nigeria.
The legal framework regulating food production and processing consists of numerous substantive and subsidiary legislations. Some of these federal laws include the Food and Drugs Act; the National Agency for Food and Drug Administration and Control Act; the Counterfeit and Fake Drugs, Unwholesome Processed Foods (Miscellaneous Provision) Act; the Food, Drug and Related Products (Registration) Act; the Federal Competition and Consumer Protection Act 2018; the Marketing (Breast milk substitutes) Act.
In furtherance to the powers vested in NAFDAC by Sections 5 and 30 of the NAFDAC Act, NAFDAC also issued regulations and guidelines.
To deepen consumer protection, especially from the environmental angle, the Minister for Environment issued the National Environmental Health Practice Regulations 2016. Part IV of the regulations covers food sanitation, while Part V deals with abattoir sanitation.
There also exists a National Environmental (Food, Beverages and Tobacco Sector) Regulations 2009, which seek to prevent and minimize pollution from all operations and ancillary activities of food, beverages and tobacco companies.
The 2009 regulation is enforced by the National Environmental Standards and Regulations Enforcement Agency (NESRA) and made under Section 34 of the National Environmental Standards and Regulations Enforcement Agency (Establishment) Act, 2007.
Additionally, some states have laws regulating food production and handling within their respective states.  For instance, Lagos State has the Law Reforms (Tort) Law of Lagos State, the Lagos State Safety Commission Law 2011 and the Lagos State Meat Inspection Law. Local governments also have health and sanitation officers saddled with the responsibility of ensuring safety.
Asides from the legislations and subsidiary instruments, the federal government documented policies defining the government's strategy and objectives concerning food production and consumption. Some of these policies include the National Policy on Food Safety and its Implementation Strategy and the National Policy on Food and Nutrition in Nigeria.
The laws are to protect consumers and sanitize the food production industry. For example, the Food and Drugs Act prohibit the sale, importation, manufacture or storage of any food containing a poisonous or harmful substance. Despite this law, some beans retailers were arrested in Lagos in 2017 for preserving beans with insecticide.
There have also been unrecorded cases of fruit retailers using calcium carbide to quicken the ripening of fruits. These scenarios suggest that regulators are expending most of their energy on the large-scale and corporate food producers, thereby paying less attention to retailers and small scale food producers.
On the international level, our food products are being rejected by some countries. A few days ago, the Director-General of NAFDAC reportedly addressed the incessant rejection of food and agricultural commodities from Nigeria over alleged poor quality at a virtual technical roundtable meeting with other federal government agencies.
The Food and Drug Act prohibits the sale and advertisement of food products as treatment, prevention or cure for certain diseases listed in schedule 1 of the Act.
Some of these include Acquired Immune Deficiency Syndrome (AIDS), Cancer, Cataract, Diabetes, Cholera, Epilepsy, Obesity, Sexual impotence, loss of virility or sterility etc.
Despite the prohibition, social media and e-commerce platforms are used to sell products marketed as prevention and cure for some of these diseases. Many of these products are also sold unbranded in local markets and herb stores across the nation.
Similarly, the Counterfeit and Fake Drugs, Unwholesome Processed Foods (Miscellaneous Provision) Act prohibit the production, importation, manufacturing, selling, distribution or possession of unwholesome processed food.
An individual or company that produces, import, manufacture, sell, distribute or possess unwholesome food violates the law and is liable to a fine or imprisonment.
Despite this provision, rotten tomatoes are sold across Nigerian markets. They are preferred by buyers because they are cheaper than healthy tomatoes. Some canteens may be using these rotten tomatoes in preparing food for their customers.
Despite that Regulation 58 of the National Environmental Health Practice Regulations 2016 mandates that all bread products must be wrapped and labelled before leaving the bakery. Unlabelled and unwrapped bread are still sold across the counter in Nigeria.
Despite that Regulation 44 of the National Environmental Health Practice Regulations 2016 mandates that every food premise is painted white and rendered washable, many food premises do not comply with this regulation.
Definitely, we are not where we ought to be in terms of effective regulation of food production and safety.  As a nation, we are still far from the green line.  Although, we are also not where we use to be.
Asides from NAFDAC, there are other regulatory agencies such as the Federal Competition and Consumer Protection Commission (FCCPC), NESRA, Standard Organization of Nigeria (SON), Lagos State Consumer Protection Agency (LASCOPA) and by extension the Lagos State Safety Commission etc.
It may be more effective for these agencies to work together rather than work independently. These agencies should also consider an easy whistleblowing procedure to enhance safety and information gathering.
Section 18 of the Federal Competition and Consumer Protection (FCCP) Act provides the FCCPC with powers to prevent the circulation of goods (including food) in Nigeria if such food is a public hazard.
Nigerians have also aided the unhealthy practices of some food producers by not reporting unhealthy food production. The law already empowers FCCPC to seal premises that contain or house substandard or hazardous food products.
FCCPC is also empowered to compel manufacturers, importers, wholesalers and retailers to certify standards and give public notice on any health hazard associated with products.
I believe these agencies need information from consumers to be able to discharge their statutory duties effectively.
While the regulatory framework appears comprehensive but weakly enforced, it is yet to offer the desired protection for the consumers compared with other jurisdictions such as the USA, UK and EU.
Despite the numerous legislations, food products below international standards are still served and marketed across the country.
Some critics of the regulatory framework have argued that the regulators are more of revenue generators than safety enforcers. Stakeholders in the industry are hopeful that in future, there will be a review of the legislation and enforcement mechanism.
Hopefully, amendments to the existing laws will introduce new provisions that sufficiently address the enforcement of regulations and other developing safety issues in food production, processing and handling.
Currently, there is a Food Safety and Quality Bill before the National Assembly; there is also a Bill to amend the NAFDAC Act.
Regarding enforcement, there is a Bill to establish Nigeria Safety and Hygiene Surveillance Corps. Hopefully, these pending Bills will birth proactive legislation that strengthens the regulation of the food production industry and ultimately protect consumers.
For questions, mail me via omogbolahanoluyemi@gmail.com.
Nigeria: Insecurity and Corruption Blues
By Jerome-Mario Utomi
The current corruption commentaries coupled with the prevailing insecurity and harsh economic situation in the country, a state of depression (or is it a recession) that has been designed by yet to be established architects, takes me back, though with nostalgia, to a conversation I had with a friend amidst euphoria triggered by the declaration of the 2015 presidential election result.
This friend of mine cautioned me with these few words; men will change their ruler expecting to fare better; this expectation induces them to take up arm against him, but they only deceive themselves, and they learn from experience that they have made matters worse.
Still, in that milieu, I had reminded him that the result ushered in a season of integrity in the country, he again replied thus; no single attribute could be identified as a virtue.
Remember!  He added, politics has its own rules.
Six years after that conversation, I cannot categorically say that my friend was right or wrong in his prediction. But the present instinct in the country explains two things; first, apart from the fact that the shout of integrity which hitherto rend the nation's political space has like light faded, jeer has since overtaken the cheers of political performance while fears have displaced reason, resulting in an entirely separate set of consequences – irrational hatred and division.
Adding context to this discourse, it is important to underline that this piece is not out to commend or condemn the present circumstance summed above but to mourn our nation's weak system which breeds corruption and the deformed structures/institutions which nourishes dishonesty/bribery in the country while promoting economic poverty and powerlessness among the citizenry.
With the above highlighted, it is also relevant to the present discourse to admit that the menace of corruption ravaging the nation did not start with this administration.
For instance, corruption is, but a human problem that has existed in some forms. Its fights also date back to colonial governments as they (colonial overlords) sufficiently legislated against it in the first criminal code ordinance of 1916 (No 15 of 1916) which elaborately made provisions prohibiting official bribery and corruption by persons in the public service and in the judiciary.
Also, at independence on October 1, 1960, the criminal code against corruption and abuse of office in Nigeria was in sections 98 to 116 and 404 of the code.
But while the situation then may look ugly, what is going on now is even worse and frightening.
Nigerians are not particularly happy that the President, who rode to power by the favour of his fellow citizens and orchestrated 'integrity', cannot effectively tame corruption in the country.
Sadly, at a time the country's economy is showing its inability to sustain any kind of meaningful growth that promotes the social welfare of the people, corruption becomes even more entrenched as scandal upon scandal has completely laid bare the anti-corruption stance of this administration and those who were initially deceived by the present government's alleged fight against corruption has come to the conclusion that nothing has changed.
This situation is even made worse when one remembers that the list of actions not taken by this administration to confront corruption which has made Nigerians face actual and potential difficulties remains lengthy and worrisome.
Chiefly among these is Mr President's failure to understand that when prosecuting corruption, "It matters not whether the exchange is initiated by the person with the money or the person with the power; it is the exchange itself that is the essence of the corruption.
"It matters not if the private enrichment is with cash or with its equivalent in influence, prestige, status, or power; the harm is done by the fraudulent substitution of wealth for reason in the determination of how the power is used.
"It matters not if the purchase of power is seen as beneficial by some or even by many; it is the dishonesty of the transaction that carries the poison' The President in my views has not taken the fight against corruption as a personal priority for him or those who report directly to him."
This opinion piece is not alone in this line of argument.
Just very recently, a well-respected newspaper in Nigeria noted in one of its editorial comments that; the campaign against corruption, a cardinal programme of the Muhammadu Buhari administration is certainly reeling from a major setback, going by revelations that recently came out at the House of Representatives Ad hoc Committee on the Investigation of Recovered Looted Funds and Assets of Government.
It went further to note that unless the government moves to quickly allay the serious doubts thus cast on the seeming compromise of efforts to recover huge stolen public funds, then the authenticity of the campaign cannot be guaranteed to Nigerians. That will be a big blow to probity in the public space.
Without any shadow of the doubt, the present political temperature in the country fittingly presents Mr President as one that started off with high moral standards, strong conviction and determination to beat down corruption but has neither lived up to that good intention nor dealt with all transgressors without exception.
No wonder Chinua Achebe in his book the trouble with Nigeria stated that Nigerians are corrupt because the system under which they live today makes corruption easy and profitable; they will cease to be corrupt when corruption is made difficult and inconvenient. The trouble with Nigeria is simply and squarely a failure of leadership and Nigeria can change today if it discovers leaders who have the will, the ability, and the vision.
Thinking about all these, one thing seems to stand out.
It will be imperative to say that for Mr President to pacify and unite Nigerians and maintain his integrity while keeping his administration, a point he must not forget is that like everything in nature, he came to power and lacks strong roots and ramifications, he must therefore work hard to uphold what fortune tossed on his laps by providing Nigerians with a people-purposed leadership.
Mr President urgently needs to create a climate where the truth is heard and brutal forces confronted particularly now that Nigerians have previously seen some of our elected officers become the reality to worry about.  While some of these public officials visibly work across purpose, others are consumed by the vertical pursuit of self-aggrandizement.
This time is also auspicious for our nation to adapt, adjust and, possibly, implement the above useful lesson in our ceaseless effort to find a lasting solution to the insecurity/terrorism challenge on our shores. Yes! We shall, like other nations, collectively defeat insecurity and corruption, using informed decisions based on research.
But while we wait, it is crucial that the FG remedies the present blow of inflation and recession, subsidizes health, saves the nation from the looming food crisis, and encourages technological innovations. Invest in people and mobilize the talents of a large number of its citizenry whose skills are needed for economic growth.
To use the words of Kenneth Tuchman, this is a healthy moment for the President to demonstrate that he is a finisher in a society of starters, that he can see something through and get the sense of completion. Accepting the above concerns, in my opinion, is an opportunity that the President must not overlook.
Jerome-Mario Utomi is the Programme Coordinator (Media and Policy), Social and Economic Justice Advocacy (SEJA), Lagos. He could be reached via jeromeutomi@yahoo.com or 08032725374.
Latest News on Business Post