Dysfunctional Federalism and the Centre Called Abuja
By Jerome-Mario Utomi
In the words of James Tar Tsaaior, Professor of Media and Cultural Communication, School of Media and Communication, Pan Atlantic University, Lagos, the circle looks harmless and innocuous' but it is not. It is guilty of certain politics, inclusionary and exclusionary politics.
Every circle has its centre and margin, its core and periphery. The centre is the point of attraction because of its strategic position. Anything outside of the centre does not validly belong to the circle. It exists as a tangent, beyond its orbit or circumference.
It is interesting how the mathematical sign of the circle has become an idea for instituting cartographic domains, political hierarchies, economic zones and cultural categories in today's global neighbourhood. These include the global North and South, the First and Third Worlds, the metropolis and the province, the centre and margin and the core and the periphery, among other binary oppositions.
Likewise, here, Abuja represents the centre. It is the capital city of Nigeria. It is in the middle of the political circle called Nigeria. The skyline of the city, which was built largely in the 1980s, is dominated by Aso Rock, an enormous monolith. It rises up behind the Presidential Complex, which houses the residence and offices of the Nigerian president in the Three Arms Zone on the eastern edge of the city. Nearby are the National Assembly and the Supreme Court of Nigeria.
The city overtly and covertly shares the above attributes of a centre.
In the spirit of the true federal system, Abuja and the federal (central) government, was originally meant to operate as a coordinating government and not as a controlling government and has the exclusive responsibility for the mutually agreed common national services.
But contrary to expectation, Abuja is guilty of certain politics as it presently 'enjoys' political obesity- welding much power to the detriment of the federating states. Laced with the spirit of command and control, and has asymmetrically cornered to itself responsibilities such as the Armed Forces, Nigerian Police, Citizenship, Customs, Central Bank of Nigeria/National Currency, Immigration, Foreign Affairs including Foreign Trade, National Education Standards, but not Educational Institutions (Primary, Secondary and Tertiary Levels, National Scientific, Technological and Industrial Goods Standards including Agricultural/Mineral Commodity Export Standards, Trunk A Roads or Interconnecting High ways of Nigerian Federation, among others.
Evidently, for the reason that the 'constitution we inherited (1999 constitution as amended), from the military is as faulty as it is now outdated; and did not originate from "the people" but rather a product of imposition', it made slanted provisions that mirrors government at the centre as both 'captain and coach' of other federating states thereby characterizing Abuja as a general surrounded by many lieutenants. This set the stage for the nation's dysfunctional federalism.
Today, Abuja means different things to different people.
To some lazy state governors, who are clueless about increasing their state's internally generated revenue (IGR), and depend solely on federal allocation, Abuja, means a 'dispenser of goodness'.
For politicians outsmarted in their states, Abuja is the 'wilderness of consolation and a desert of hope'. For those that lost elective positions in their states/constituencies, Abuja is the centre where the sweet phrase; 'weep not child' can only be heard via political appointments and contracts.
This inglorious disparity in the power-sharing arrangement has rendered as unabated the need for restructuring the relationship between the centre and the states to reflect true economic and political federalism that will allow for resource control by the varying states while paying the constitutionally stipulated taxes to the centre.
Compounding this present national challenge is the posture of President Muhammadu Buhari, who presently sees nothing to restructure in the political edifice called Nigeria.
To add context to the discourse, represented by the Executive Secretary, Revenue Mobilization, Allocation and Fiscal Commission, Alhaji Mohammed Bello Shehu, at the launch of Kudirat Abiola Sabon Gari, Zaria Peace Foundation which took place at Ahmadu Bello University Hotels, Zaria, Mr President said as follows; "Again, those who are discussing restructuring, my question is, what are you going to restructure? If you ask many Nigerians what they are going to restructure, you will find out that they have nothing to talk about.
"Some of them have not even studied the 1999 Constitution. The 1999 Constitution is almost 70 to 80 per cent the same with that of the 1979 Constitution."
Unmistakably, there exist two reasons that qualify Mr President's latest position on the state of the nation as a crisis and deeply troubling.
First, it is coming a few years after the same Mr President noted while delivering a nationwide broadcast on Monday, January 1, 2018, that 'no human law or edifice is perfect. Whatever structure we develop must periodically be perfected according to the changing circumstances and the country's socio-economic developments.'
Identifying those imperfections and catalysing the process of reforming this changing circumstance as muted by the president should be the preoccupation of all at the present circumstance.
The second concern is that Mr President is not alone in this deformed argument.
Recently, some Nigerians argued that President Buhari was elected by Nigerians and he is the symbol of the sovereign many talked about. Therefore, asking him to convoke a Sovereign National Conference for the purpose of restructuring Nigeria is to ask him to abdicate the high office of the presidency of Nigeria, that is, to surrender his powers, office to a group of elected or selected persons who now determine the tenor of the federation.
While this piece accepts the above reasoning is true, the argument is, however, plagued/deformed by its decision to remain silent or failure to remember that Mr President is also constitutionally empowered to demand from the national assembly via executive Bill, amendments of the constitution according to the changing circumstances.
In simple language, this is what Nigerians want/demand and will appreciate if Mr President performs this function at the most fundamental level.
Supporting this claim is a statement credited to the President-General of Ohanaeze Ndigbo, Prof. George Obiozor as it lays bare what Igbos and the generality of Nigerians demands.
He said in parts; fundamentally, what Ndigbo really want is some form of internal autonomy based on a restructured Nigeria.
Categorically stated, we are of the view that the federation of Nigeria must be a union of equals and the composite units must have the ability to stand without begging the centre for survival. That is a federal system of government with its characteristics of decentralization and devolution of power among the federating units".
From the above reason flows yet another concern which has to do with justice. Globally, there exists a veiled agreement that justice has two different faces, one conservative of ex­isting norms and practices, the other demanding reform of these norms and practices.
Thus, on the one hand, it is a matter of justice to respect people's rights under existing law or moral rules, or more generally to fulfil the legitimate expectations they have acquired as a result of past practice, social conventions, and so forth.
On the other hand, justice gives us reason to change laws, practices and conventions quite fun­damentally, thereby creating new entitlements and expectations.
While those of us who believe in the unity of Nigeria may not agree with the campaign of any group or ethnic nationality to dismember Nigeria, the truth must be told to the effect that the whole gamut of restiveness and resurgence demand for the dissolution of Nigeria stems from mindless exclusion, injustice and economic deprivation.
The best way to reverse this trend is to first acknowledge that the constitution we inherited from the military is as faulty as it is now outdated. And most importantly, we must make Abuja/the government at the centre shed some weight via power devolution. Call it restructuring, you may not be far from the truth!
Improving Business Growth With Data Analytics: Why it's a Priority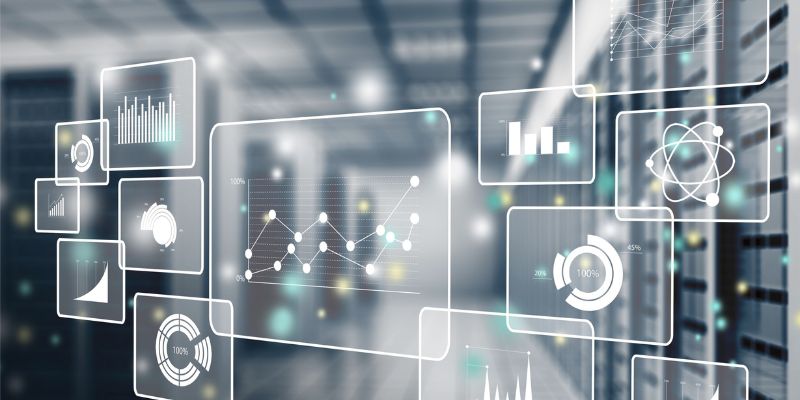 By Kehinde Ogundare
Running a business in Nigeria can be an arduous task. Business owners face fierce competition as they strive to secure market share, acquire new customers, and enhance their productivity and profitability.
The business environment is getting more competitive. According to World Bank data, 97,988 new businesses were registered in Nigeria in 2020 (the last year for which numbers are available). The country's rapidly accelerating tech sector provides further evidence of that increased competitiveness.
A report from McKinsey found that the number of startups in Nigeria and other African companies grew threefold between 2020 and 2021.
The growth of a business, whether it offers a product or service, is closely linked to its customer base. In order to remain competitive and retain these customers, it is crucial to use data-driven insights to inform business decisions and facilitate a successful customer experience.
Understanding data analytics
In the simplest terms, data analytics is about making sense of all the data that a business gathers and using it to help the business improve its decision-making or to gain insights into a particular subject or problem.
It enables entrepreneurs to make profitable decisions, drive innovation, anticipate market trends, and manage budgets. However, a report by KPMG that analyzed the usage of data and analytics in Nigeria's business environment reveals that 56% of organizations in Nigeria base their decision-making on intuition rather than data. This shows that businesses are yet to grasp the true potential that data can bring to decision-making.
Another report highlights that, on average, organizations plan to spend at least N50 million annually to develop data and analytics capabilities, indicating the potential for businesses seeking to integrate these practices. However, just 16% of organizations have a defined role for their Chief Data Officer, and many merge data analytics responsibilities with the Chief Financial Officer (CFO), highlighting a talent gap.
Finding the right solution
A strong BI platform can gather data from across different software used by different departments, such as sales, marketing, finance, and inventory, to help the user make sense of the data through simple-to-understand charts, graphs, and other visual tools. This, in turn, facilitates strategic decision-making.
Zoho, for example, provides a robust BI solution that comes with self-service data preparation and augmented analytics. It has strong AI/ML capabilities, enabling users to use natural language commands such as "show me our revenue growth last quarter" to get charts showing just that. Zoho Analytics can also be embedded in any third-party software, so users do not have to log into a new app just to view reports.
In today's world, where there is high competition for customer attention among businesses along with organizational operations driven by technology, data analytics enables a business to optimize performance and make data-driven decisions. Having real-time insights into how their business is performing and the current market trends can help business owners adapt to the fast-changing landscape and stay relevant.
Kehinde Ogundare is the Country Manager for Zoho Nigeria
6 Ways Google is Working With AI in Africa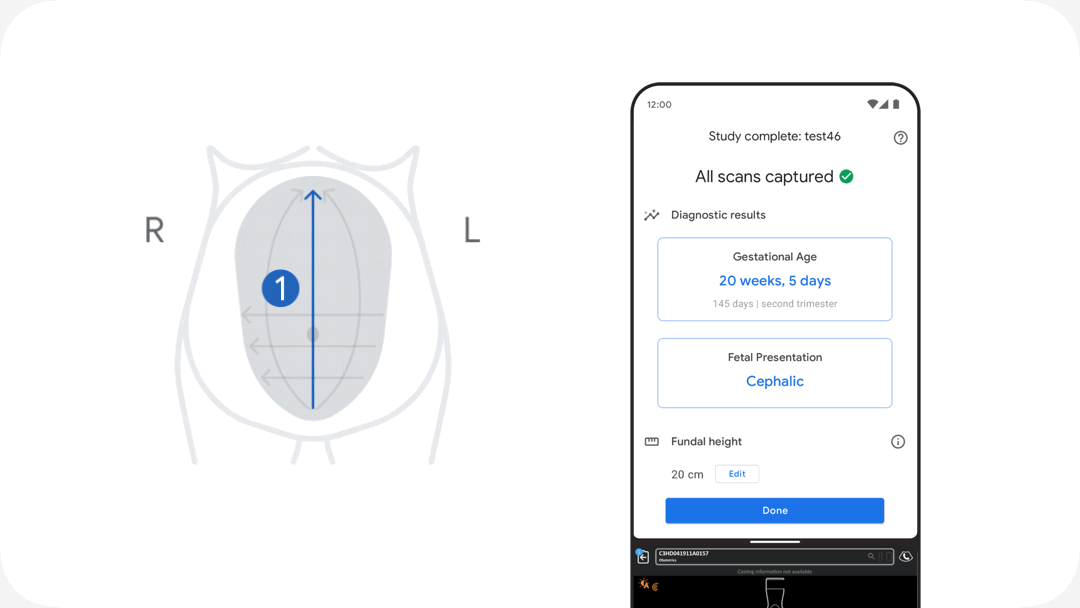 Lounging on Labadi Beach, browsing the shops on Osu's Oxford Street, ending the day with a meal in a local chop bar: This is Accra, Ghana's bustling capital city. It's also where, in 2018, we opened our first AI research centre in Africa.
The centre houses research labs that explore how we can use AI to help solve pressing problems affecting millions of people both locally and globally, like mapping buildings in remote locations to provide better electricity. Our local researchers collaborate with research teams across the globe to work on AI-based tools to create change for communities worldwide, including in various countries across Africa.
Here are six AI projects we're working on in our Accra research centre and beyond and how we're hoping they'll make a difference.
Mapping buildings
Even with satellite imagery, it can be difficult to map buildings in remote locations. When these buildings go unmapped, it can make things like planning infrastructure difficult. Our Open Buildings dataset project, launched by a team in the Accra research centre, combines AI with satellite imagery to pinpoint the location of buildings. That helps governments and nonprofit organizations understand the needs of residents and offer assistance. In Uganda, for example, the nonprofit Sunbird AI is using the dataset and working with the Ministry of Energy in Lamwo district to study villages' electrification needs and plan potential solutions, such as prioritizing electricity in important areas like commercial centres. And we're continuing to expand our Open Buildings dataset to see how it can help communities in more areas. In addition to various countries in Africa, the dataset now covers 16 countries in Southeast Asia, including Bangladesh and Thailand.
Forecasting floods
The United Nations has reported that half of the world's least-developed countries lack adequate early warning systems for disasters, including floods. In West and Central Africa specifically, where flooding can be severe, early warning systems could enable better preparation and potential evacuation. Lifesaving technology, like our Flood Forecasting Initiative, can help residents stay safe and give governments time to prepare. We're using AI models to predict when and where riverine floods will occur in 80 countries worldwide, including 23 in Africa. Our Flood Hub platform displays the forecasts up to seven days in advance, with detailed inundation maps — showing different water levels predicted in different areas — so people know what to expect where they live.
Predicting locusts
Locust infestations can have a devastating effect on food crops. Through collaborations with AI-product-focused company InstaDeep and the Food and Agriculture Organization (FAO) of the United Nations, our team at the Google AI Center in Ghana is helping to better detect locust outbreaks and enable farmers to implement control measures. The AI Center team is working on building a model that forecasts locust breeding grounds using historical data from the FAO and environmental variables like rainfall and temperature.
Improving maternal health outcomes with ultrasound
Ultrasounds can be crucial for identifying potential complications during pregnancy. In recent years, sensor technology has evolved to make ultrasound devices significantly more portable and affordable. Globally, we have been working on building AI models that can read ultrasound images and provide important information to healthcare workers. In Kenya, for instance, we are partnering with Jacaranda Health to help improve our ultrasound AI technology, with a focus on using handheld ultrasound devices that don't need to be attached to larger machines. This can help people who aren't trained to operate traditional ultrasound machines to acquire and interpret ultrasound images and triage high-risk patients simply by sweeping the handheld probe across the mother's belly.
Helping people with non-standard speech make their voices heard
We built Project Relate, an Android app that uses AI research, to help people with non-standard speech communicate more easily. After recording 500 phrases, users receive a personalized speech recognition model. Now available for user testing in Ghana, it can transcribe speech into the text; use a synthesized voice to repeat what the speaker has said; and engage Google Assistant to complete tasks, such as asking for directions, playing a song or turning on the lights.
Teaching reading to children worldwide
Due in part to the effects of COVID-19, it's estimated that about two-thirds of 10-year-olds globally are unable to read and understand a simple story. Read Along, Google's AI-based reading tutor app and website is helping to increase child literacy. Diya, the in-app reading buddy, listens to the speaker reading aloud, offering support when they struggle and rewarding them when they do well.
Over the past three years, more than 30 million kids have read more than 120 million stories on Read Along. That progress helps the children, but it also affects their families. For example, one of our Lagos users, William, began using the app when he was 10 years old. He went from being able to read for three minutes at a stretch to reading for 90 minutes at a time. "I am more confident about William's future because he can read well," said William's mom, Martha, "Not just reading well — he now loves to read."
May 27, Child Rights, Social Media and Child Development
By Jerome-Mario Chijioke Utomi
Every May 27, the global community celebrates one of its 'annual rituals' tagged Children's Day, aimed at promoting mutual exchange and understanding among children and secondly to initiating action to promote the ideals of the United Nations Charter and the welfare of the world's children.
Historically, the event has been celebrated since 1950; it is celebrated on June 1 in most Communist and post-Communist countries. World Children's Day is celebrated on the 20th of November to commemorate the Declaration of the Rights of the Child by the UN General Assembly on 20 November 1959. In some countries, it is Children's Week and not Children's Day.
While it defines a child as any person under the age of 18, the United Nations Children's Fund (UNICEF), an agency of the United Nations responsible for providing humanitarian and developmental aid to children worldwide, in one of its Convention on the Rights of the Child, outlined specific rights for children, including the right to survival, a name, family life, private life, dignity, recreation, cultural activities, health services, and education.
To further explain these provisions, the world governing body added that all children have all these rights, no matter who they are, where they live, what language they speak, what their religion is, what they think, what they look like, if they are boy or girl, if they have a disability, if they are rich or poor, and no matter who their parents or families are or what their parents or families believe or do. No child should be treated unfairly for any reason.
UNICEF insisted that when adults make decisions, they should think about how their decisions will affect children. All adults should do what is best for children. Governments should ensure children are protected and looked after by their parents or other people when needed. Governments, the Covenant added, must do all they can to make sure that every child in their countries can enjoy all the rights.
Even as it argued that the government of every nation should let families and communities guide their children so that, as they grow up, they learn to use their rights in the best way, UNICEF submitted that every child has the right to be alive and Governments must therefore make sure that children survive and develop in the best possible way.
For me, UNICEF's position is well understood and appreciated, particularly when one remembers that children are not only innocent but the most treasured possessions on earth that are loved by one and all and as grown-ups, we have the job of nurturing our kids to be strong and independent. And as parents and caregivers, we are doing the most important job here. We all have a role to play in treasuring our children. No one needs to do the big job of being a parent by themselves. Friends and family is the best people to lend a helping hand.
The above fact notwithstanding, another area of concern that is as important as the celebration itself is parents' inability to regulate the activities of their children on social media and the government's payment of reluctant respect to quality education to these children.
To shed more light on the above, there was a veiled agreement among participants in a focused group discussion held recently in lagos, Nigeria, that what users make out of social media depends largely on their ability to perform, and engage their minds on tasks such as learning, reasoning, understanding and other activities known for its far reaching positive impacts.
But in the present circumstance in Nigeria, the vast majority of parents have at different times and places, in their concern for values such as Work, success, prestige, and money, advocated that social media, like a free press, is an organic necessity in a society and if children are precluded from using social media to ventilate their sentiment on a matter which may involve the most serious and alarming consequences that can invite the consideration of mankind; their freedom of speech may be taken away, and dumb and silent they may be led, like sheep to the slaughter.
Undoubtedly, looking at the crowd of Nigerian children that fraternize with social media with ' 'exiting progress'', recorded in this direction, and instincts coming from the larger society, it is evident that social media has great power to educate, create new ideas and promote human relations. But just as an unchained torrent of water submerges the whole countryside and devastates crops, even so, uncontrolled use of social media serves but to destroy.
This is the reality confronting our nation.
If this line of reasoning is correct, it will necessitate the posers as to; how many of the children/youths in Nigeria would stand the test? Who will stop those that cannot apply the virtue of moderation in their use of social media? And who should be the judge? Or must we as a nation allow the useful and the useless, like good and evil go on together, allowing our nation to reap whatever fruit that comes?
Again, aside from the fact that many who originally supported children's unhindered access to social media have recently realised that such judgment was plagued with moral and ethical issues, there are questions of what the parents and government are doing to regulate access from within. Why have Nigerian children for the moment lost all fear of punishment and yielded obedience to the power of social media?
The solution to these problems, urgent as they are, must be constructive and rational.
First, parents must not fail to remember that the formation of a child is a delicate one. In fact, experts have described adolescence as a period of the storm, a stage in the child's developmental growth that drives the youths to explore and express their psychosexual selves to possibly know more about the world around them. Once the point is missed, such ignorance and mistake by the parents cause the child an opening that many a time is voluntarily but wrongly filled by the social media posing as a friend.
In the opinion of this piece, what children desire most from their parents are love, solidarity, peace, faith and not unhindered or uncensored access to social media.
Beyond the above concern lies the question of how the government contributes to children's social media abuse.
Certainly, the not-too-impressive educational system characterized by incessant industrial action, on the one hand, and the quality of materials youths are exposed to by teachers in the name of education should be a source of worry to all.
After all, it's established that one can be extremely educated and, at the same time, be ill-informed or misinformed.
For example, between the '1930s and 1940s, many members of the Nazi party in Germany were extremely well educated but their knowledge of literature, mathematics, philosophy, and others simply empowered them to be effective Nazis. As no matter how educated they were, no matter how well they cultivated their intellect; they were still trapped in a web of totalitarian propaganda that mobilized for evil purposes'
From the foregoing, it is important to underscore that the menace posed by the activities of our youths was created by the youth, accelerated by parents and the government.
An effort, therefore, must be made by all to end its existence and erase the guilt.
Catalysing the process will require parents to become more religious in monitoring the activities of their wards.
Similarly, it will be rewarding in social and economic terms if the government pays more attention to the nation's educational sector as a way of getting these youths gainfully engaged-this; this no doubt holds the possibility of ending the fake news scourge on our political geography.
Nigerian children/youths, on their part, must develop the Spartan discipline to reorganize and go for activities with high moral values.
Utomi is the Program Coordinator (Media and Policy) at Social and Economic Justice Advocacy (SEJA), Lagos. He can be reached via jeromeutomi@yahoo.com or 08032725374
Latest News on Business Post