Democracy, Economy: How to Understand Intertribal Conflicts in Africa
By Nneka Okumazie
It is often puzzling to watch two weak people engage in a fight of mostly rare necessity. There are often reasons. Different sides deploy different tools, but they contend over what should possibly be avoided. They most certainly become weaker subsequently.
For some, the objective is that when something else is added, they become stronger. However, conquest alone does not guarantee a change in strength, so weakness remains, even when they don't think so.
In Africa, there have been intertribal conflicts for decades across different locations, but there is hardly any conflict between the peoples of Africa that is about the future. There is always something immediate or some form of possession as the purpose, but it is never about the future.
Tribe, race or ethnicity is not what is important for a people that desire true progress. The origin may be a useful community but that origin, religion or whatever else weak people take pride in as the first thing leaves them below progress, at a time of excellent progress from other places around the world.
For all the resources that countries in Africa list, what is absolutely irreplaceable or which ones do the existence of the world depend on, that are excluded from there? How did they also find out that these are resources, or have they always been needed?
There are tribes, places and resources in Africa that are not as exciting as some new technology in the world, because of the promise, yet the people fight and lengthen hate.
The governments in Africa are powerful because the people are mostly beneath their government. Many structures of power in Africa in modern times are mostly from other places. The people within have been unable to drive alternative structures that would be powerful enough to earn the respect or boundaries of government.
Governments in Africa are as powerful as their people are weak. Protest, election, advocacy, politics, tribe, religion, complaint, press, education, business, law, criticism, and whatever else are unable to match the crazy behaviour of their governments. There are tools that governments in Africa cannot live without at present that did not come from Africa. African governments are not more powerful than those external tools, yet their people seek change from weakness.
There are tribes in Africa in power more than others, but it is of no use to the development of their people. There are tribes that are considerably wealthier than others but worthless to their people. There are others with good locations and education but are useless to their people.
The interest of someone in some place trying to have a nice time can hardly be advanced as a group. The determination to make the future different from the past does not exist in the people. The shame they should have as a people for where they are, to organize with superior methods to emerge into an advantage is not there. Tribes in Africa want to stay weak, so their fights are never about the future.
[Judges 20:16, Among all these people, there were seven hundred chosen men lefthanded; every one could sling stones at a hair breadth, and not miss.]
Mr Tinubu, You Have Inherited a Divided Nation…
By Prince Charles Dickson PhD
During the May 2023 Group of Seven (G7) summit, the leaders of Canada, France, Germany, Italy, Japan, the United Kingdom, and the United States visited the Hiroshima Peace Memorial Museum, near where the meeting was held. Not doing so would have been an act of immense discourtesy. Despite many calls for an apology from the US for dropping an atomic bomb on a civilian population in 1945, US President Joe Biden has demurred. Instead, he wrote in the Peace Memorial guest book: 'May the stories of this museum remind us of all of our obligations to build a future of peace'.
Apologies, amplified by the tensions of our time, take on interesting sociological and political roles. An apology would suggest that the 1945 bombings of Hiroshima and Nagasaki were wrong and that the US did not end their war against Japan by taking the moral high ground. An apology would also contradict the US's decision, backed fully by other Western powers over 70 years later, to maintain a military presence along the Asian coastline of the Pacific Ocean (a presence built on the back of the 1945 atomic bombings) and to use that military force to threaten China with weapons of mass destruction amassed in bases and ships close to China's territorial waters. It is impossible to imagine a 'future of peace' if the US continues to maintain its aggressive military structure that runs from Japan to Australia, with the express intent of disciplining China.
In his radio address on 9 August 1945, US President Harry Truman said: 'The world will note that the first atomic bomb was dropped on Hiroshima, a military base. That was because we wished in this first attack to avoid, insofar as possible, the killing of civilians. In reality, Hiroshima was not a 'military base': it was what US Secretary of War Henry Stimson called a 'virgin target', a place that had escaped the US firebombing of Japan so that it could be a worthwhile testing ground for the atomic bomb. In his diary, Stimson recorded a conversation with Truman in June about the reasoning behind targeting this city.
When he told Truman that he was 'a little fearful that before we could get ready the Air Force might have Japan so thoroughly bombed out that the new weapon [the atomic bomb] would not have a fair background to show its strength', the president 'laughed and said he understood'.
Two-year-old Sadako Sasaki was one of 350,000 people living in Hiroshima at the time of the bombings. She died ten years later from cancers associated with radiation exposure from the bomb. Her story moved the Turkish poet Nazim Hikmet who wrote a poem against war and confrontation. Hikmet's words should be a warning even now to Biden for laughing at the possibility of renewed military conflict against China:
I come and stand at every door.
But none can hear my silent tread.
I knock and yet remain unseen.
For I am dead for I am dead.
I'm only seven though I died.
In Hiroshima long ago.
I'm seven now as I was then.
When children die they do not grow.
My hair was scorched by swirling flame.
My eyes grew dim my eyes grew blind.
Death came and turned my bones to dust.
And that was scattered by the wind.
I need no fruit I need no rice.
I need no sweets nor even bread.
I ask for nothing for myself/
For I am dead for I am dead.
All that I need is that for peace.
You fight today you fight today.
So that the children of this world.
Can live and grow and laugh and play.
For those that have a depth of understanding, you will understand the lines above, but let me quickly state that all that is above is not exactly about China, the US, Japan, G7 or Europe for that matter; it has very little in fact to do with atomic bombs, Truman of the past, or Biden of then.
The above is about Nigeria of today, a country that is not a nation, a people that are battling to grasp shared value, one that has shared experiences but has refused to hold hands, to dialogue across the Niger, to look for consensus.
Our stereotypes have further been dragged; in the last eight years, our social, cultural, ethnic, and religious diversity has been stretched. These divisions that have historical roots have been badly handled in the country's political and social landscape in the last decade.
Mr Tinubu must address our ethnic diversity; Nigeria is home to over 250 ethnic groups, each with its own language, traditions, and cultural practices. At no time has these ethnic diversities led to tensions and conflicts like now, especially when it comes to issues of resource allocation, power sharing, and representation.
Mr Tinubu and Shettima, his vice, has torn Nigerians apart by bringing to the fore our religious differences, with half the conversation around the entire campaign around the northern region being predominantly Muslim and the southern region mainly Christian, leading to the Muslim=Muslim ticket narrative.
We need to re-enact our long history of religious coexistence and remember how many communities still practice a combination of traditional religions alongside Islam or Christianity.
Mr President, there are socioeconomic disparities, with regions varying in terms of development, infrastructure, and access to basic services. The northern region, in particular, has faced challenges related to poverty, illiteracy, and underdevelopment compared to the more economically prosperous southern region. These socioeconomic disparities continue to exacerbate the sense of division and marginalization among different parts of the country, as the North has largely held power and the Southeast feels alienated.
The APC has retained power but political differences, as the landscape is characterized by competition and power struggles between different political parties, regions, and interest groups. In the run-up to the last elections, political divisions aligned along ethnic and religious lines, leading to a complex web of allegiances and rivalries. Mr Tinubu must navigate firmly as these same-difference realities impact policy-making, governance, and the distribution of resources.
Despite these divisions, the new administration must draw from our rich history of cultural exchange, interethnic marriages, and collaborative efforts among different groups. Mr Tinubu must work out the country's diversity as a source of strength, providing a foundation for vibrant arts, music, cuisine, and cultural heritage.
Efforts must be made to address these divisions and promote national unity through initiatives such as dialogue, interethnic and interreligious partnerships, and inclusive governance. The promotion of shared values, respect for diversity, equitable resource distribution, and fostering a sense of national identity are crucial for building a more unified and prosperous Nigeria; the Nnamdi Kalu debacle, Ibraheem Yaqoub El-Zakzaky, Boko Haram, Bandits, Kidnappers must be handled because Nigerians are divided and how Mr Tinubu navigates them—Only time will tell.
Leveraging Digital Marketing Tactics to Drive e-Commerce Sales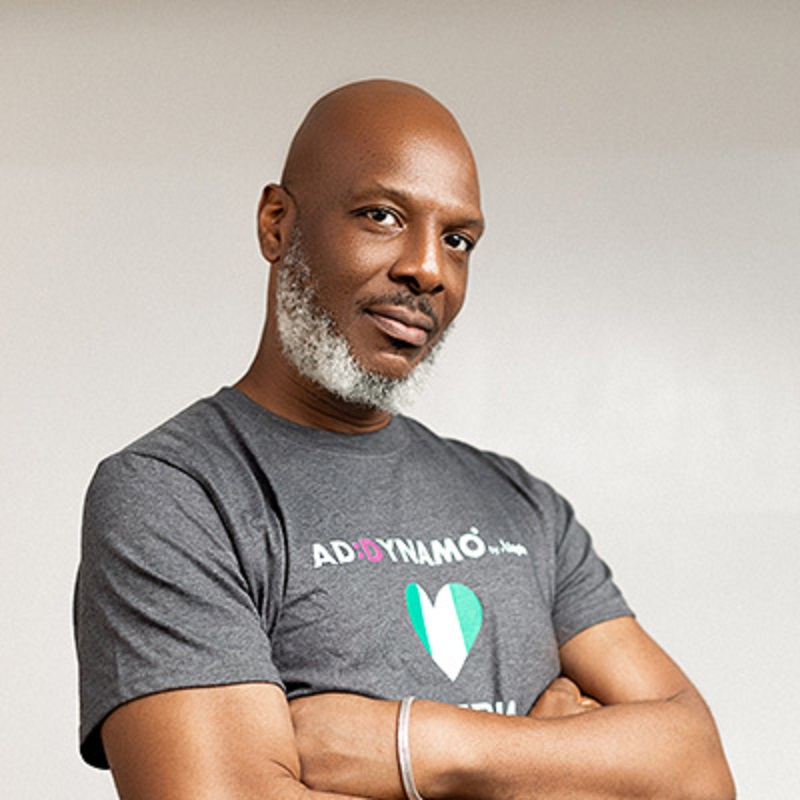 By Tintin Imevbore
The rapid advancement of digital technologies hasn't just dramatically changed the way businesses operate but has also allowed for real-time communication between businesses and their customers.
Although digital marketing is no different from any other type of marketing, it has become increasingly important because of the sheer scale of internet users globally and the potential to reach much bigger audiences. As of January 2023, there were 5.16 billion internet users globally.
And in Africa, where innovation in digital technology and cell phone applications have given millions of users access to products and services they never had access to before, digital marketing can help e-commerce platforms tap into the continent's potential.
While the percentage of internet users in Africa is still well below the global average, the rising numbers show the potential. Countries such as South Africa, Kenya, Ghana and Nigeria are not only some of the countries with the highest number of internet users in Africa but are also among the countries with the highest potential because of thriving tech sectors.
In order to take advantage of that growth potential, there are small steps any e-commerce business can take to leverage digital marketing strategies to widen its digital footprint and increase its sales. One of the best digital marketing strategies an e-commerce business can lean on is personalising the customer experience and delivering personalised experiences to customers throughout their e-commerce journey.
In the US, about 90% of consumers said they find personalisation either "very" or "somewhat" appealing, while more than 80% of consumers said they wanted brands they engaged with to understand them better. By providing a personalised touch, a business can create a sense of value and build long-term customer loyalty.
Optimising for mobile should be a priority for any e-commerce business wanting to increase its sales. Mobile devices play a dominant role in internet usage across Nigeria and Ghana. In Nigeria, where 52.4% of users buy something online each week using a mobile device, it is almost level with the global average of 57.6%. About a quarter of users in Ghana use a mobile device to make purchases online.
Investing in and implementing search engine optimisation (SEO) is also an essential digital marketing strategy that can help e-commerce businesses increase sales. The most important elements to consider when optimising a web page for search engines include the quality of the content, the level of user engagement, mobile-friendliness, and the number and quality of inbound links. The key is to develop engaging and informative content that resonates with the customers' interests and needs.
Being on the right platform is vital for any of those strategies to work effectively, and partnering with a media buying agency that knows how to maximise presence. Being present on the right platforms seems obvious, but with the ever-evolving competition and evolution of algorithms, it's simply not enough to have a presence on the likes of Facebook, TikTok, Twitter, Spotify, or Snapchat because they're the most popular platforms. You also have to ensure that you're reaching your target audience with the right messaging to match their expectations of those platforms.
This is where the importance of selecting the right digital marketing and e-commerce experts comes in. Finding the right agency that knows your business and industry like the back of its hand will set you up for further success and peace of mind. The right advisors would not only help with better content, but they would be able to provide you with technical expertise and solutions appropriate for your needs while offering confident guidance.
E-commerce consultants can help your business reach new heights with the rapidly changing and evolving industries. They can help you and your business bridge the gaps in e-commerce strategy and technology while improving the performance of your business. If you want to ensure your investment in the right advisors and consultants is effective, you should search for the kind of advisors who match your business's needs and requirements.
Ultimately, with the right mix of creative digital marketing strategies, resilience, adaptability, and partnering with the right digital media buying partner, any e-commerce business can succeed on the continent despite the mix of physical and digital infrastructure constraints which many African countries face.
Tintin Imevbore is the Regional West Africa Manager for Ad Dynamo by Aleph
Dangote Refinery, NNPC and Lingering Issue of Crude Supply to Local Refineries
By Jonas Kayode-Jacobs
The ceremonial inauguration of the Dangote Refinery has added a new dimension to the conversations regarding the need to rebound the hitherto declining situation of the Nigerian petroleum industry and the long-standing desire to locally refine and provide all essential commodities in the oil and gas value change.
There is no doubting the fact that the refinery project, referred to as the biggest in the world, has marked a new chapter in the evolution of Nigeria's energy sector, signally a historical turning point and a raised expectation for expanded domestic refining capacity and decreased dependency on petroleum products importation. 
It was seen as a beacon of progress and a testament to the entrepreneurial spirit driving Nigeria's economic growth and driven mainly by private sector initiatives, of course, with an enabling environment and support provided by the government. Commencing in 2013, the refinery's advanced technology, efficient processes, and commitment to international quality standards have garnered global recognition, positioning it as a flagship project in Africa's energy landscape.
However, interesting questions have been raised by industry experts regarding the Nigerian National Petroleum Corporation's (NNPC) decision to provide Dangote Refinery with exclusive access to 300,000 barrels per day for a refinery that, according to some experts, has not been technically completed.
This concern arises from the seeming neglect and abandonment of other existing indigenous refineries. Many of these refineries that have been completed and producing skeletally have not received crude supplies from the NNPC to boost their operations to maximum installed capacity. 
In a recent statement, the Crude Oil Refineries Owner's Association of Nigeria (CORAN), while applauding the decision of the NNPC to supply daily 300'000 barrels of Crude Oil to Dangote Refinery, as made known by the Group Chief Executive Officer of the NNPC, Mele Kyari, the association raised concerns to the effect that NNPC seem to have neglected its members.  
Understandably so, the decision of the NNPC to allot 300,000 barrels per day of crude oil to the Dangote Refinery is meant to support the refinery's start-up activities and ensure its successful operation. However, some industry watchers have said that similar special treatment should also be extended to other refinery owners. Still, instead, it has put other refinery owners in a precarious situation and at the mercy of Dangote Refinery, which will become a monopoly on the first day. 
It is necessary to highlight that many refinery owners now face a more uncertain future as they struggle to deal with restricted or no access to crude oil supplies while having made considerable investments in their refining plants.
While the NNPC deserves praise for its decision, it must make sure its plan addresses the distribution of crude to other players in the market, as the majority of independent and privately owned refineries have been severely hampered by a lack of crude since they were founded.
The issue at hand is one of fairness and equitable distribution. There is no gain in saying that the existing refineries require a steady crude oil supply to operate optimally. By disproportionately allocating crude to one refinery, the NNPC risks stifling the growth and viability of these other existing facilities, which also contribute to the nation's refining capacity and provide employment opportunities.
In every sense, there is an urgent need to provide a level playing field for all the operators and a transparent and inclusive approach to crude oil allocation. A fair and level playing field would not only foster healthy competition but also ensure that Nigeria maximizes its refining potential and benefits from a diverse range of players in the market.
In any case, the near redundant refineries only require less than 10% of the crude supply of what the Dangote refinery has been promised (300'000 pbd). Therefore, the NNPC must come to the aid of these other private refinery owners whose desire it is to contribute to refining and improving the standard of living of the nation. 
The NNPC can do so by ensuring that there is equal and equitable access to crude and ensuring that there is a level playing field for all businesses in that sector. Independent Oil refineries in Nigeria, such as Walter Smith refinery, OPACrefinery, Niger Delta Petroleum refinery, and Edo Refinery, have faced numerous difficulties that have tried their resilience and hampered their ability to expand. Among these challenges, the top is the serious problem of the starving of crude oil engineered by the NNPC, which has put a shadow over their activities, impeding their ability to contribute to the nation's refining capacity properly.
Despite the phenomenal ceremonial inauguration of the Dangote Refinery, it cannot be said to be a 'Uhuru' yet as, according to industry experts, the refinery may need up to another 12 months to be at full capacity.  According to the report of the Nigerian Midstream and Downstream Petroleum Regulation Authority (NMDPRA), the Technical Acceptance Test (TAT) that is mandatory for any refinery to run must still be passed by the Dangote Refinery. Since this procedure takes a while, technically, the Dangote Refinery's full operation could start in about a year. This underscores the urgent need for the NNPC and the government to put an interest in the operations of the existing and ready refineries.

While the Dangote Refinery undoubtedly holds immense promise for Nigeria's energy independence, the aspirations of other refinery owners must not be disregarded. A collaborative approach that encourages synergy and coexistence among all refineries will ultimately benefit the nation. The NNPC's commitment to allowing all participants to engage in the market actively will help increase the supply of critical commodities and lessen persistent scarcity in the market.
Kayode-Jacobs, a petroleum industry analyst, writes from Abuja
Latest News on Business Post