#EndSARS: No Real Consequence for Leadership Failures in Nigeria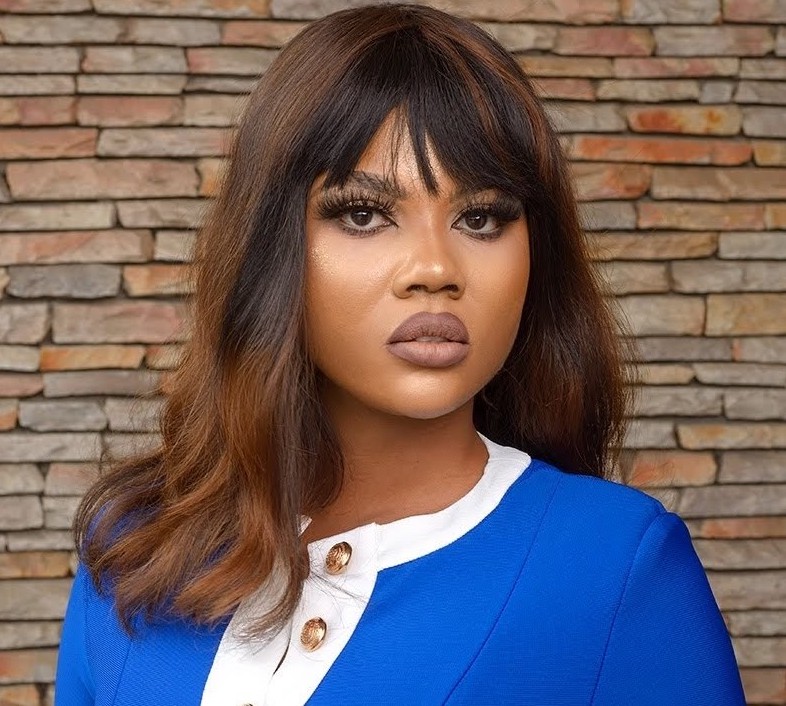 By Chinwendu Ohakpougwu
I was in Zanzibar, on a work leave when the protest that held Nigeria standstill happened. It was the #EndSARS, a protest which was largely and primarily against police brutality, but which spiralled to all other things holding the Nigerian nation down.
It was the 20th of October 2020 precisely – and our flight had left for Nigeria from Zanzibar. We had a stop-over in Addis Ababa. Just as we landed in Ethiopia, we received news that flights were grounded from entering Nigeria.
This was the second time I could clearly see a reflection of what I had watched in the movie 'Sometimes in April'. We had no transit visas and were stranded in a foreign land – with our own country evidently in ruins. It was a painful feeling. It was clear things had gone out of hand.
The airport hotel we were put in felt like some prison. Apparently, they too had received the news of what was happening in Nigeria – and they made sure to treat us in a way that was demeaning. We were not let out of the hotel. They wouldn't let us have the keys to our rooms. We slept that night, praying and hoping that the next day we would receive good news from Nigeria. Some of us had started to make plans about taking a flight to neighbouring Ghana, after all, we had the ECOWAS passport.
Miraculously, the next morning, they allowed a few more flights into the country and we took the opportunity. Ethiopian Airlines landed in Lagos in the late afternoon on the 21st of October amidst great tension. There were soldiers everywhere. We were told not to leave the airport, but most people tried to get accommodation in the hotels around the international airport.
They had to walk long distances to these hotels in Ajao. No cab wanted to leave the airport premises – and those who eventually did charged outrageous prices.
As we walked out of the airport premises to find hotels nearby, the young men littered around, blocking the road, yelled at us and cursed us, that we were the mistresses to some of these politicians and are kept away from the chaotic scenes happening back in Nigeria. They searched our bags and took some items. Soldiers were patrolling like it was Lebanon, the air was too tense and volatile. Eventually, I made it back home, safely.
Fast-forward – it's 20th October 2021, and I am witnessing the memorial of the #EndSARS. The feeling is still the same – hurt everywhere, and yet more oppression and injustice can still be seen and felt. It is as though we never picked up any lesson one year after.
As a Comms person, I try to look at these things with an industry eye and wondered why the Lagos state governor was not present at the #EndSARS memorial. I had an exchange with a friend heavily involved in political PR and he said something that struck me "Two weeks after the 2020 massacre, APC won the election in that same senatorial zone by like 10k votes. Do you know what 10k votes are? You can mobilize 10k people.
So, when I sit with politicians and tell them to care about young people, they can only scoff because there is no consequence to ignoring them. Each time events like this happen, all politicians need to do is ignore their social media accounts for a while, send some other young people to disrupt the activities and the world is fine again."
This, right here is my vexation with Nnamdi Kanu and IPOB – all that power and influence and yet all they do in the SE is a Sit At Home? What happened to real influence over who wins elections in the SE? What about teaming with the people to pick only the crop of leaders who are fit for the future we want to achieve? Nigerian youths have the numbers – and in all games, numbers are great leverage. Get out and get involved in politics. The change we desire will not happen on social media. Let us start to strategically get more smart young people into the National Assembly. That is where true and long-lasting change happens.
Chinwendu Ohakpougwu is the Head of Corporate Communications at DLM Capital Group
Teeth Cleaning for Children and its Significance
Teeth cleaning is really substantial, so for children as for adults. Tooth plaque and bacteria can be removed by brushing teeth and avoiding the illnesses of gums and decay of teeth. People should brush their teeth in the morning and in the evening just before falling asleep, that is twice a day.
Parents should teach their children to clean their teeth early in the morning and make teeth cleaning an indispensable part of the list of their daily must-do activities so that this habit will stay with them when they become adults.
From what age, children should start off brushing their teeth?
Commence teeth brushing once the first tooth appears, in general beyond seven months of age. First and foremost, start to apply a mild wet cloth, as well as parents, can try cleaning the teeth using water and a mild toothbrush. Teeth are extremely significant for adults and, notably, for children. Teeth aid babies in speaking and eating, so it is significant to take care of them properly from the first months of life onward. Many children do not allow cleaning their teeth as it is an unpleasant activity for them. In this case, parents are advised to try to entertain the kid with the games on smartphones, for this a vivid instance can be the casino gaming like 22Bet Nigeria. So, as the parents adore much to play, they are able to grab the attention of children by these games and clean their teeth in the meanwhile.
The pickup of the right brush and toothpaste for kids
Children under 18 months only make use of only water during tooth brushing.
From 18 months to 6 years old, apply a toothbrush with a tiny head and mild stubble. Check out the fluoride quantity on the pack of toothpaste, it should be with a low.
Teach your kid the right brushing of teeth
Cheer your children up to be engaged in the process of tooth brushing with pleasure. Support them to adopt this skill and entitle them to brush their teeth on their own. After the age of 8, kids develop the perfect motor ability required for cleaning the tooth. Nevertheless, control over the children is mandatory until parents are assured that the kids are able to succeed in this activity and many others by themselves.
After cleaning, cheer your child up to spit out the toothpaste, rather than to swallow it with water.
Making 2023 General Elections a Rewarding One
By Jerome-Mario Utomi
The central interest of this piece is not to spot leadership faults in Nigeria or proffer solutions to what the present administration is not doing well to salvage the socio-economic well-being of the poor masses. Rather, the present piece is out to perform two separate but related functions.
First, as the nation races towards 2023 general elections, the piece x-rays the volume/strength with which foreign observers have in the past two decades raised strong voices against uncivil antics particularly the thorny transparency challenge that characterized concluded elections in Nigeria and the organized resentment it brought to the nation at the global stage/ exposed the nation to the pangs of sociopolitical challenges that prevent her from enthroning true democracy that ensures a corruption-free society.
Secondly, it is primed and positioned to find both practical and pragmatic ways Nigerians and particularly the present administration can use the forthcoming 2023 general election to correct the nation's leadership challenge which is gravitating towards becoming a culture.
Aside from the fact that we cannot solve our socio-political challenges with the same thinking we used when we created it, the 2023 electoral project will among other things demand finding nations that have met the electoral challenges that we currently face, how they had tackled it and how successful they had become. We must admit and adopt both structural and mental changes, approaches that impose more discipline than is conventional.
Indeed, we are challenged to develop the world perspective in performing the traditional but universal responsibility which the instrumentality of participatory democracy and election of leaders confers on us, as no individual or nation can live alone and our geographical oneness has to a large extent come into being through modern man scientific ingenuity.
Again, with the amendment of the electoral Act that presently accommodates the electronic transmission of results, one can say that as a nation, we have made some political/electoral gains.
However, to help achieve electoral perfection in the country, there exists also, a study report which provides a link between the factors that impede credible election in Nigeria as well as made far-reaching measures that could pave way for development and orderliness in the nation's political sphere.
The report was put together by the Centre for Value in Leadership (CVL), Lagos in partnership with the Policy and Legal Advocacy Centre (PLAC), and supported by MacArthur Foundation. It has as title; Ethics and Standards in Electoral Process in Nigeria (guiding tools/principles).
Going by the content of the report, an election is said to be credible when it is organized in an atmosphere of peace, devoid of rancour and acrimony. The outcome of such an election must be acceptable to a majority of the electorate and it must be acceptable within the international community.
If elections are to be free and fair, laws designed in that regard must not just exist; they must be operational and be enforced. And the power of freedom of choice conferred on the electorates must be absolute and not questionable.
But contrary to these provisions, since the re-emergence of democracy in Nigeria in 1999, our country has conducted different elections. These elections have many common features and few things differentiate them.
For instance, the elections were all conducted periodically as expected. They were closely monitored by domestic and international observers, and they aroused varied contestations from Nigerian politicians and voters and they were marred by varying degrees of malpractice.
The implication of this finding is that the electoral process in Nigeria is rendered vulnerable to abuse, through massive rigging and other forms of electoral malpractices by political parties- especially by those in power as they seek to manipulate the system to serve their partisan interest.
Elections, which are a critical part of the democratic process, therefore, lose their intrinsic value and become mere means of manipulation to get to power.
This, the study noted, derogates the sanctity of elections as an institutional mechanism for conferring political power on citizens in a democratic dispensation.
As a way forward, it underlined four basic conditions necessary to create an enabling environment for holding free and fair elections. These include; an honest, competent and non-partisan body to administer the election, the knowledge and willingness of the political community to accept basic rules and regulations governing the contest for power, a developed system of political parties and teams of candidates presented to the electorates as alternative choices. And an independent judiciary to interpret electoral laws and settle election disputes.
For transparency and accountability during and after the election, INEC should; be free from any form of financial encumbrance, funding of INEC should henceforth come from the first-line charge. The commission should also be removed from the list of Federal bodies. And, the procedure for the appointment and removal of the INEC chairman and members of the board should be reviewed.
To perform its role effectively as the final arbiter of electoral dispute, and curb the excesses of the politicians, the court must possess both juridical expertise as well as political independence. There should be adequate time between resolution of conflicts and swearing-in of elected officials; section 134 (2) and (3) of the Electoral Act 2010 should be reviewed such that election tribunal cases are expedited. And finally, the court must resist the political or financial pressure and adhere strictly to the underlying legal grounds in their consideration of injunctions.
Aside from adopting or enforcing provisions requiring aspiring candidates to have been a member of a political party to address a high prevalence of defections before elections which dilutes political party growth and development, political parties should act as a bridge between people and the government and help integrate citizens into the political system. Also, they should inform citizens about politics through socialization and mobilization of voters to ensure that the decisions are made by the people.
While the report stressed that any discussion on democracy without the right to receive and impart information is empty. It, however, regretted that journalism in Nigeria with regard to its constitutional roles is not scientific; adding that Nigerian politicians have always used the media in an unwholesome manner.
To exit this state of affairs, the report urged practitioners to help build enlightened electorates as public enlightenment is a prerequisite for free and fair elections.
The Nigerian Broadcasting Commission, private and state-owned media outlets should strictly enforce, and adhere to regulations on media neutrality and take steps against hate messaging and misinformation in the media. The media should uphold the ethos of providing accurate and factual information to the citizens at all times.
While this is ongoing, the Nigerian Police Force should be guided by,  and conform to the appropriate principles,  rules, codes of ethics, and laws governing police duties especially in relation to crowd control and use of firearms. They should maintain impartiality and eschew partisanship or discrimination between the ruling and non-ruling, big or small.
Jerome-Mario Utomi is the Programme Coordinator (Media and Public Policy), Social and Economic Justice Advocacy (SEJA), Lagos. He could be reached via jeromeutomi@yahoo.com/08032725374.
Money, Society, Development and Economics
By Nneka Okumazie
For some people, all they will ever become is what money can make them.
For them, the power of everything money can do makes everything about money.
They often measure to money and measure for money. They talk for it and ensure it is what is seen about them.
Many of these people have money above all culture in some of the countries the people there have described as unbearable.
In most of these countries, the same reason government does not work is the same thing outsiders are about, bringing the country to a contiguous halt.
Government is all about who can grab for self and interests, around power, resources and money.
This same reason is why many organized crimes exist and several kinds of harmful practices across the private sector.
Money will never develop any country. Though some continue to say money is what is lacking.
Money will never change anything about anyone because if there are real changes at any point, money may have enhanced it but was never cause.
Things that look like changes that money made does not change; they are just more of how money keeps itself important.
For many things done because there was money to do it, they are many times purposeless. There are also others that should be been important, but because money was more important in that project, it also became purposeless.
If in some developing country, someone lives in a nice apartment or drives a cool vehicle, making that individual seem important, the importance of the individual is to whom, and what purpose does it serve, and for what it serves, what does it change, affect or improve?
The comfort that is lived in many of these places is a false peak.
It keeps them there and there is rarely much else to find meaning for.
Money continues to dictate how to be seen to have it, going around in circles, absent of progress, but ensuring participants are unaware.
Money, for what it can, makes people become a sunset. Money stays important using people as tools to itself.
[Ecclesiastes 6:7, All the labour of man is for his mouth, and yet the appetite is not filled.]
Latest News on Business Post