From Bachelor Pad to a Couple-friendly Love Nest
Any bachelor heading for the altar has copious amounts of things on his To-do list. And, if the couple are moving into his home afterwards, there's the added stress of turning a man cave into a love nest. Here are some easy tips on how to smarten up your space for a marital home.
1 Make a good first impression
First impressions count, so make the entrance to your home welcoming. Hang an ornate mirror or beautiful painting on the wall at the front door, and place an entrance table there for keys, handbags and parcels. An occasional chair in the entrance way is another simple way to add a touch of sophistication to the space.
2 Clean and tidy up
Living rooms, guest rooms and shelves are usually the main culprits for clutter, so give them a quick clear out for a lighter feel. Next, take note of any carpet stains or stubborn grimy marks in areas like the shower or the oven. Look at your house through your bride-to-be's eyes, and suddenly the need to freshen things up will take top priority.
If you can, get your carpets steam-cleaned and curtains dry-cleaned, but if you don't have the time, dust off all hanging lights, like pendants and chandeliers, wipe light switches clean and dust all shelves. In the kitchen, throw out old food in the fridge and grocery cupboard. Save yourself major stress in doing these chores by hiring an efficient, trustworthy cleaner from SweepSouth Connect to get the house sparkly clean, and help with time-intensive tasks like windows, cabinets, the fridge and the oven.
3 Add gorgeous little touches
Your bride-to-be will want to pick out big-ticket, standout pieces, like a couch, together with you, so rather update your space with smaller decor items. Dress up your sitting room with a sumptuous throw over the back of your old couch and scatter cushions on that couch. Mix up patterns, fabrics and shapes for maximum impact. Unsure how to start? Choose one in a striking pattern, then select others to complement it. Next, find a corner where you can create a statement, and put an oversized lamp there, or a small table with a beautiful vase or an eye-catching ornament placed on top.
4 Instant kitchen makeover hacks
Give the kitchen a welcoming feel by hanging up colourful kitchen towels and swapping out drawer and cupboard handles with more elegant ones. For a pleasing aesthetic, get gorgeous matching appliances – especially ones like the toaster and kettle that typically live on the countertop. In the dining room, lay a runner across a bare table to add oomph, then place a shallow bowl or a big tray on top to complete the look.
5 Turn your bedroom into a haven
This room will be your new haven as a couple, but your bride-to-be may have specific ideas on how to decorate it. For now, stick to giving it a neutral, chic palette that you can both later build on in terms of colour and decor. Choose a light ivory paint for the wall, and perhaps add a deep-pile cream rug to the floor. Add on to the luxe factor with a cosy throw or a soft comforter folded and placed at the foot of the bed, with plush new pillows.
A stunning idea is to create one accent wall in the bedroom. Use a vibrant colour for instant drama and depth or play it safe and paint the focal wall a few shades darker than the surrounding walls. A smart way to choose which wall to paint is one that already highlights another focal point, such as a bed's headrest or a couch. If you aren't the DIY type, get in expert help – the Connect app has a list of reliable handymen, painters and electricians in your area.
6 Bathroom bliss
A stack of new towels goes without saying but you might be getting those as wedding presents, so focus on other touches. Put up a Scandi-looking wooden or glass shelf – perfect to fill with scented candles. Also, ditch old toothbrush holders and get a pretty soap dispenser and toothbrush set to place next to the basin. Sweet-smelling soaps and extras like cotton wool and ear buds packed in the bathroom vanity cupboard are a nice touch.
7 For instant effect
Try these two easy tips:
    String up a thin piece of wire or line in front of a window, and use mini clothes pegs to clip on an array of photos of your favourite moments together. Or, as a surprise to welcome her on her first day, simply arrange the photos on the fridge with magnets.
    Indoor plants are a cost-effective way to instantly breathe life into your home. Place an elegant orchid in the kitchen, or a palm floor plant in the corner of the sitting room. Plants are known for their therapeutic effects, with studies showing they lower stress levels. Some plants have fantastic air-cleansing benefits, too.
Diversifying into Foreign Assets – All You Need to Know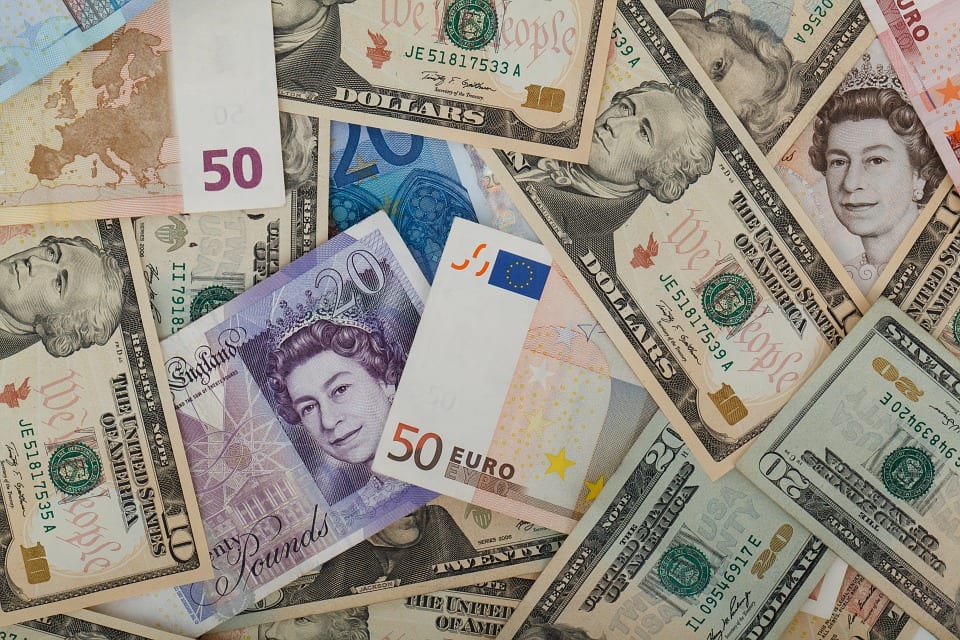 By FBNQuest
Many Nigerian investors may think that investing in a foreign currency asset is an exotic venture for ultra-high-net-worth investors. On the contrary, diversifying into foreign currency assets may be easier than you think and offers both short-term and long-term benefits.
Over the past few years, a growing number of savvy investors are putting their money into vehicles that offer exposure to low-risk dollar assets. This allows them to better manage the currency risk associated with a volatile exchange rate. They are doing this by investing in instruments like Eurobonds.
Eurobonds are debt instruments that are denominated in a currency, such as the US dollar, other than the home currency of the country or market in which it is issued. Nigeria's federal government and several companies have issued Eurobonds that are currently traded on international financial markets.
Though the Eurobond market was previously dominated by investors from large banks and financial institutions, it has now become more accessible to everyone. Individuals are able to invest in Eurobonds directly or indirectly by investing in mutual funds created for this purpose.
Among the main benefits of investing in Eurobonds is the diversification of your investment portfolio. It is never a good idea to put all your eggs in one basket, it is better to spread your investments across several asset classes or issuers.
In addition to the returns that you could potentially make from the investment, you also benefit from the protection against a possible depreciation of the naira relative to the US dollar. If the naira depreciates against the dollar, then the return that you make on your investment in a Eurobond actually increases in naira terms.
Investing in a Eurobond is a relatively medium-risk investment option for those seeking exposure to assets denominated in foreign currency. Eurobonds offer fixed coupons or interest payments. The return on the investment is, therefore, more predictable. What you can make from a Eurobond also beats the interest that you will earn in most dollar domiciliary accounts in Nigeria.
Consider the FBN Dollar Fund offered by FBNQuest. It is a medium to a long-term investment fund that provides income and capital appreciation by investing in US dollar-denominated instruments issued by the Nigerian government and reputable corporate institutions. It is well suited for and adaptable to any investor type. The Fund offers attractive returns, safety, and liquidity to investors.
Nigeria and Beggar Bowl Leadership Approach
By Jerome-Mario Utomi
As a nation, Nigeria and most of her federating states are currently faced with serious socio-economic issues/survival dilemmas.
Although this in my view has been on overtime as a nation that plays politics with everything, we have been living in denial. But as it currently stands, it has gotten to the brim and the nation/states are faced with either confess or collapse options.
According to media reports dated September 16, 2021, the nation's public debt stock stood at N35.465 trillion as of June 30, as the Director-General of the Debt Management Office (DMO) Ms Patience Oniha, disclosed.
The total public debt comprises the domestic and external debt of the federal government, the 36 state governments and the Federal Capital Territory (FCT).
Nigeria's total public debt stock was N33.107 trillion or $87.239 billion as at March 31, 2021.
FG owes 29.5 trillion, states owe N6 trillion. World Bank Group, AfDB group dominate creditors' list. Bilateral creditors include China, France, Japan, Germany, India.
Essentially, in my opinion, it is not a bad idea to borrow especially when such borrowing is development targeted/focused. However, mindless borrowing, as we have recently witnessed, can only but depletes the borrower's economic creative prowess, dwindles the propensity to achieving self-reliance and has the entity exposed to further socio-economic vulnerability.
As a nation, we appear to have forgotten that one of the negative attributes of borrowing is that once you start, it becomes your character. This borrowing habit of ours has succeeded in weakening our states to a sorry level.
The consequence of such development (thoughtless borrowing) becomes a worrying/worrisome one when one remembers a similar report that the federal government made a total of N3.25 trillion in 2020, and out of which it spent a total of N2.34 trillion on debt servicing within the year. This means, the report underlined, that 72 per cent of the government's revenue was spent on debt servicing. It also puts the government's debt servicing to revenue ratio at 72 per cent.
Within the year, debt servicing gulped N2.11 trillion. This puts the federal government's debt servicing to revenue ratio in 2019 at 54.66 per cent. This means that between 2019 and 2020, the federal government's debt servicing to revenue ratio jumped from 54.66 per cent to 72 per cent.
Now, this piece will keep issues where they are.
First, there exist reasons why state governors are reputed for not looking inward on how to make their state financially independent/self-sufficient. Most fundamental of the reasons is the feeling by some that Abuja is there to provide the needed financial succour. This has rendered most of our governors lazy and uninterested in carrying out self-introspection on how to improve their state's internally generated revenue (IGR). Instead, they prefer to borrow, not minding that every opportunity to borrow as provided comes with a looming risk.
With the exception of Lagos, Delta, Rivers and a few other states that are still active in sustaining their states via internally generated revenue, the rest share a common denominator; Abuja dependents. This also points to the fact that our problem as a nation is more of leadership as
'The strength of every state is a direct result of the strength of the leaders'.
To further support the above point as advanced, it is factually backed that our colonial overlords before independence devised very seamless ways of generating revenues. These methods include but are not limited to penetration of all the nooks and crannies of the nation's geography to ensure that all paid their taxes.
So, if that could be done by foreigners years ago and in an era devoid of enhanced information technologies, the question may be asked; what is wrong/going on with our present crop of leaders? Why can't they replicate the same or devise more creative means to make the state/nation financially viable? What is alluring about borrowing that they (leaders) consider as the only credible/efficient alternative?
Without a doubt, our leaders know how to mop up our commonwealth for their personal aggrandizement while abandoning the poor masses to mop up their tears. They (public office holders) are specialists in seeking foreign loans.
But in doing this, one point they fail to remember is that no one takes a government that governs with a beggar bowl approach seriously and no nation becomes strong or great by living on borrowed funds.
In the same token, they (leaders) must also remember that the people are watching closely, especially the youths. They should remember that in a period such as this, people watch with rapt attention, noting every move they make, learning what they really believe as opposed to what they say.
Similarly, most of our pensioners have given up hopes and have resigned to fate banking on their age-long religious teaching that their reward is in heaven.
As an incentive to change this state of affairs, it is worthy of note that Nigeria may have overtly shown remarkable improvement in their culture and civilization. That notwithstanding, for the fact that after almost 60 years of independence, the country is not only indebted to many institutions, nations and organizations but continually look up to others for aid, covertly tells a story of a nation lacking in capacity for taking responsibility for its actions and initiatives for values.
As a response to the above realities, it is my submission that there is the need for our leaders to imbibe a saving culture as this attitude of eating with our ten fingers is not in any way supporting our economic growth or sustainability.
Finally, the state governors should remember and take into action the fact that the shortest way to the bright future we seek lies in a creative approach.
Therefore, let the governors defocus on Abuja and focus on increasing their state's internally generated revenues, working in a collaborative manner with development minded/focused Nigerians. This process, who knows, may provide a lasting solution to the nation's nagging financial challenge.
Jerome-Mario Utomi, Programme Coordinator (Media and Public Policy), Social and Economic Justice Advocacy (SEJA), writes from Lagos via jeromeutomi@yahoo.com or 08032725374.
Smart Tips for Cleaning on a Budget While Being Environmentally Friendly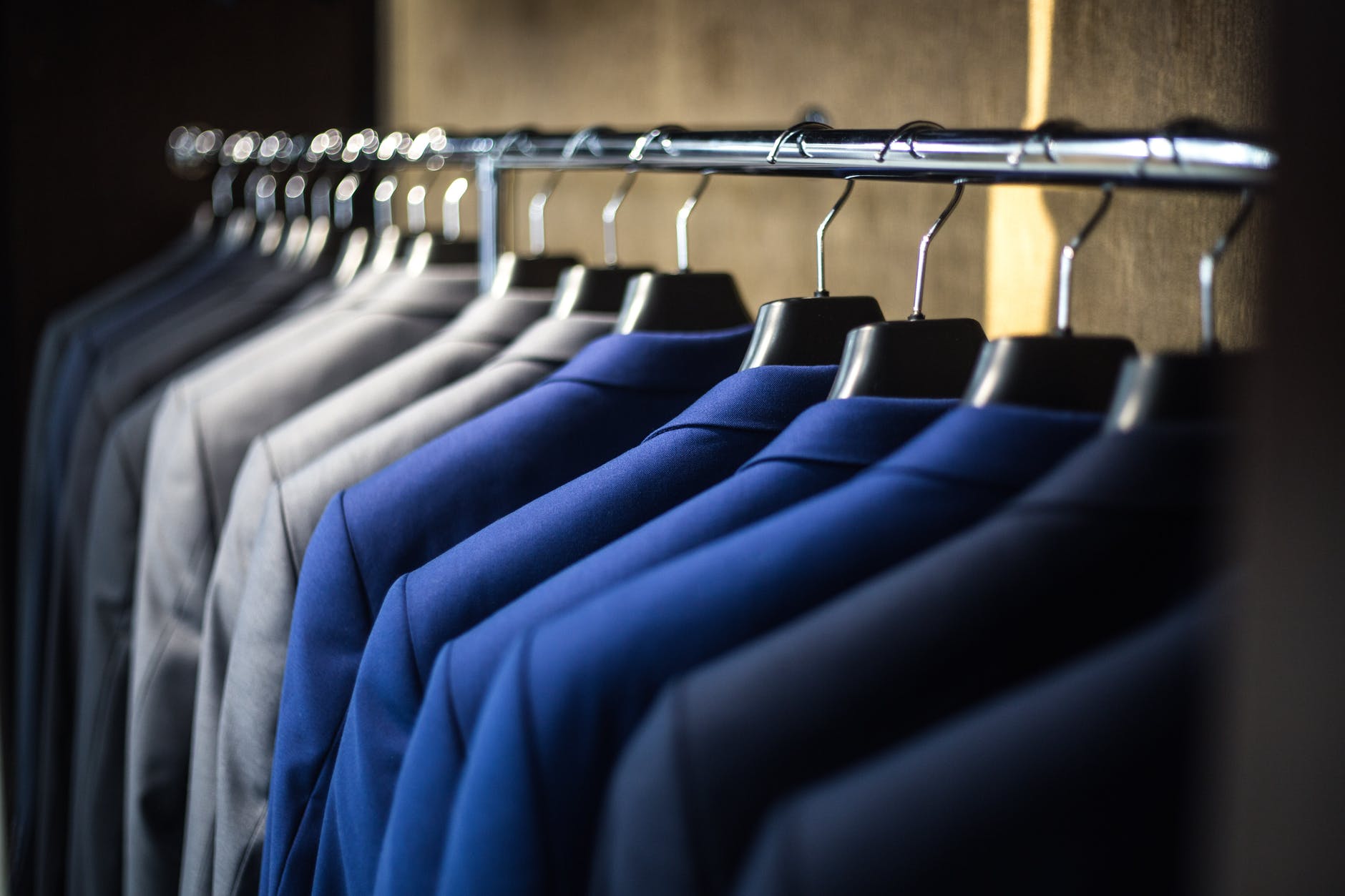 Climate change is a real thing and, as a result, everyone from big corporations to the smaller guys is looking for new and better ways to save energy.
But businesses have money and budgets for this. As consumers, we don't have a lot of money to spend on energy-saving devices and tools.
So, what can we do in our homes to conserve energy that doesn't cost an arm and a leg? A lot, according to Aisha Pandor of SweepSouth. Below are five tips that Pandor recommends to have a more sustainable home.
Use the sun
Not for solar power, no. Although that is a great idea, it can be exceptionally costly. Use the sun to dry your laundry. Instead of switching on the tumble dryer or any other electrical drying device, hang your washing on the line if you have one.
If you live in an apartment with a balcony, make use of this space to dry your laundry during the day. If not, invest in a clothes rail that you can put in the sunniest spot in your home and dry your clothes on it instead. Or you could just drape it across chairs and furniture.
Use cold water to wash your laundry
Sticking with the laundry theme, use cold water to do your washing. Warm water requires a geyser, which uses electricity. A lot of washing powders and other laundry detergents need cooler temperatures to work well, anyway. Heat is also not good for many fabrics. Stick with cold water and not only will your clothes be happy and last longer, but you will save on electricity, too.
Change your air filter on your air conditioning
Air conditioning in itself is not very energy efficient, but if you must, ensure that it's running smoothly. Check the filters and replace them on a regular basis. Filters get dirty over time, making airflow more difficult and resulting in the unit using more energy to cool down your home. Also, ensure that there are no faults on the system that prevents it from operating properly.
Use eco products
You don't have to spend loads of money on environmentally-friendly cleaning products for your home. You could even make your own. Natural ingredients such as bicarbonate of soda, white vinegar, lemon juice and apple cider vinegar are all used in homemade cleaning products.
Bicarb, for instance, helps to remove musty odours from carpets, while lemon juice mixed with bicarb makes a great paste to get rid of mildew in your bathroom basin's sealant. White vinegar is a cleaning marvel, doing anything from making ageing and yellowed white linen pillowcases look brighter again, to removing stains from coffee and teacups. You can look some ideas up on the internet about which natural ingredients will work best for your needs.
Use these tips in your home going forward, and you will be able to proudly say that you have put measures in place to be more environmentally friendly.
Latest News on Business Post