Karen Akpagher and Premiere Academy: The "Truth" They Are Trying to Bury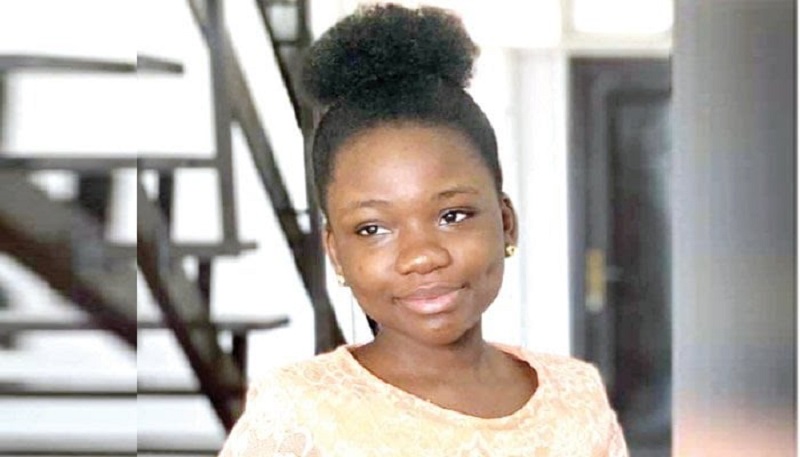 By Noah Christopher
Nearly six months ago, Premiere Academy entered the media spotlight when news broke that one of its students, Karen Happuch Akpagher, had died in a hospital in Abuja.
The news of the death of the 14-year old diabetics' patient which occurred on 22nd June 2021 soon became a hot issue as several media stories authoritatively claimed she was raped to death, sodomized and forced into an oath of secrecy to booth.
Expectedly, the Nigeria Police Force, first through the FCT Police Command and, later, the Office of the Inspector General of Police, promptly commenced investigations into the matter same June, leading to an autopsy conducted in July.
Several other government agencies such as the Ministry of Education, the Directorate of Quality Assurance, the National Human Rights Commission and a few other external bodies also waded into the case by conducting probes and investigations on diverse scales and to cover different angles.
The Premiere Academy PTA and Board also conducted internal investigations. However, despite all the probes, the answer to the key question of Who/What killed Karen has not been found. Interestingly, none of these probes has indicted the school or led to halting its operation.
Perhaps, tired of waiting for official police reports on the autopsy and investigation and seeking to prevent the issue from being swept into silence, Lemmy Ughegbe, an Abuja based journalist, human rights activist and school proprietor instantly activated his NGO, Coalition of Gender-Based Violence Responders, to promote the cause of championing justice for Karen Akpagher.
With Karen's mother by his side, Lemmy Ughegbe and GBV Responders have launched coordinated multi-pronged advocacy spanning media and political institutions, with the aim of getting the death of Karen hanged on Premiere Academy.
The evidence, according to the media interventions by the group, is a report allegedly issued to the Akpagher family by Queen's Hospital, Abuja that said decomposed condom particles were found in the late teenager's genital, in addition to dead spermatozoa.
No audio or video recording of the victim accusing the school or any staff of raping or sexually molesting her; no notation on rape or sexual molestation in the victim's diary (from which a few media stories have lifted entries); no conclusive report from the autopsy witnessed by all parties and supervised by the police; no report from the police or any private investigator has surfaced to back the claim of rape to date.
Perverting Cause of Justice…
In what appears like frustration by a failure of the coordinated campaign to nudge the relevant state and non-state institutions into a mob-styled condemnation of the school, the GBV Responders has further accused the school of blocking the Akpagher family from getting justice.
The coordinated social media campaign to push this viewpoint claimed because the owner of the school is a highly connected Nigerian, he was using his connection to obstruct justice for Karen.
However, to accuse a school that has opened its doors to and provided its officials for not less than 16 investigations, invitations, probes and interviews on this Karen matter by several interested bodies from June 25th to December 9th of persecuting the cause of justice seems unfair.
Curiously, a check at the school revealed that the GBV Responders that has been championing this claim was one of the NGOs that visited the school on July 3rd to conduct an investigation.
Others that have also visited the school, apart from the Police, include the Federal Competition & Consumer Protection Council (2nd July), Directorate of Quality Assurance, FCT Headquarters (2nd July), NAPPS, FCT Chapter (9th July), Abuja Municipal Area Council (9th July), Federal Ministry of Education (8th October), Association of Nigerian Female Students, FCT Chapter (22nd July), NANS, FCT Chapter (22nd July) and FCIID (Severally between 9th November and 9th December).
None of the visitors has accused the school of non-cooperation or obstructing investigation. This may be what has prompted the school to continue to declare that it has nothing to hide and would always welcome every noble effort made to get to the bottom of this sad event.
In trying to prove its innocence and disprove the charge of perverting the cause of justice, the school said it has written three letters to the police pleading for the public release of the autopsy report and report of investigation in the case.
From copies sighted, the first letter dated 27th August, 2021 was addressed to the FCT Police Command while two other letters dated 1st December, 2021 and 6th December, 2021 respectively were addressed to the Inspector General of Police. While the police acknowledged receipt of the three letters, it has not responded to any of them or granted the school's prayer. It is doubtful if the school's action fits the charge of obstructing the cause of justice
Twisting The Story To Fit A Purpose…
It appears in order to get the school hanged for the allegation of rape, efforts had to be made to show that Karen left the school premises on the 19th June in "serious pains and barely able to walk" (to quote a respected columnist and social commentator who has weighed in on the matter) when she went home, never to return to the school.
Facts are sacred. So, here are a few incontrovertible facts our investigation turned up on how Karen left the school campus on the fateful day.
First, she was picked from school by her mother in person (together with an uncle of hers who had always been coming to pick and drop her on the mother's instruction). She walked out of the school gate unaided, carrying her luggage to meet her mother. Her mother received her; they rode in the same vehicle and was taken home by her mother.
It is doubtful that if she was in pain and unable to walk or manifesting any sign of unwellness, the mother would not make immediate contact with the school and/or take her straight to the hospital. But, the mother drove with her from the school without any complaint and they went home together.
Moreover, she was at home with the mother from 19th to 21st when the mother said she developed a health crisis that made her to be taken to the hospital IMMEDIATELY on the 21st.
School's CCTV clips on YouTube (https://youtu.be/hqOa2jg_Ym8) shows Karen in school from 17th June to the moment she exited school on the 19th. Before leaving school, she went to see an ophthalmologist outside the school, on the mother's instruction, same 19th June. School's academic record also shows she wrote CA tests on Friday, 18th June.
Could a 14-year old have been so superhuman to hide her pains effortlessly and appear bubbly while undertaking all the multiple tasks that filled her day in the manner the late Karen did?
The late Karen, it should be recalled, was a Diabetics' patient constantly under strict health watch. She had been diagnosed to be diabetic since age nine years.
DNA as a Way Pointer…
The House of Representatives has directed that a DNA test be conducted on all male staff of Premiere Academy, to fish out the alleged rape culprit. While the directive is commendable, our investigation shows that there is a need to even cast the net wider in view of certain peculiarities uncovered about the Akpagher family environment.
For instance, it was discovered that Karen has two elder brothers who were also students of the same Premiere Academy with her. While one graduated in 2020, the other was still a student in the school until after the unfortunate event.
She also has a custodian uncle who, it was discovered, was always going to pick and drop her in school. Unconfirmed report said this uncle organised a birthday party for Karen and some of her friends in a restaurant in town on April 10th to mark her 14th birthday. The uncle, it was further learnt, took her to the party.
It was also learnt that the same uncle picked only Karen from school during the id-el-Fitri break on 12th May while leaving his brother behind to observe the break in school. This, from the investigation, was found to be a departure from the regular practice of picking and dropping both students together.
Upon further probe, it was discovered that while the said Salah break was meant to end on 16th May, Karen was only returned to the school by her uncle on 23rd May, clear 7 days after the resumption.
She was to die one month later; allegedly from a rape incident whose features, according to her mother and GBV Responders, left decayed condom particles in her genitals.
With the late Karen surrounded by two brothers who have their other male friends visiting the Akpagher home as well as an uncle who was found to have been mostly responsible for picking and dropping her in school, it is only fair and commonsensical to look way beyond the school in order to unravel the question of who could have raped the teenager, if indeed she was raped.
Justice Begins With Disclosures…
For justice to be done and seen to be done in the case of Karen Akpagher, the police need to release the autopsy and investigations reports. So many questions begging for answers may remain unresolved until the police reports are released.
According to a cross-section of analysts' opinion, all parties in the case – the Akpagher family, GBV Responders and Premiere Academy – should jointly and individually put pressure on the police to do the needful rather than continue to throw mud around and promote wild, unfounded accusations, unless the mud throwing is designed to achieve an end that the larger public does not yet know.
Still on Nigeria's Electricity Crisis
By Jerome-Mario Chijioke Utomi
Similar to history, which according to historians, is an unending dialogue between the present and the past through a continuous process of interaction between the historian and his facts to assist the anxious enquirer improving the present and future based on a clearer understanding of the mistakes and achievements of the past, the conversion on electricity power supply challenge in the country has like history, become neither unending nor abating.
Essentially, the first half of this recurring circle was captured recently in my piece titled FG's Assurance on Generation of 25,000MW Electricity, as it explains why Nigerians are no longer comfortable with assurances from the federal government, the present piece which qualifies as the beginning of something new was elicited as a response to a declaration by Garba Shehu, the presidential spokesperson.
Shehu, who spoke in an interview on a Channels Television programme, Sunrise Daily, among other things stated; that President Muhammadu Buhari has greatly improved electricity generation in the country, he concluded.
Let's face the fact; he spoke convincingly with actual authority that flows from the position that he occupies. However, the only difference here is that, unlike history, his run on fact, particularly his fervent belief that the outlook of the nation's electricity remains good, in the face of the current epileptic power supply and unjustifiable high tariff regime in the country, has not in any way advanced our conversation on or assisted the nation's quest to find a quick solution to its electricity/energy crisis.
Let's face the fact; it is true that the 2005 Power Reform Act (EPSR, ACT of 2005), which provided for the privatization of the power sector did not go far before President Olusegun Obasanjo administration left office in 2007. Yes, it is also true in parts that the present frustration in the sector was further fed by the reality that the current federal government as noted by Garba Shehu during the interview, inherited reckless privatization of the power sector done by the Goodluck Jonathan administration (the roadmap for power sector reform of 2010), Despite the validity of these claims, yet, Shehu's analytics for reasons did not go without opposition.
First, enough evidence supports the fact that no administration in the country, not even the present Muhammadu Buhari led federal government can boast of clean hands when it comes to Nigeria's electricity crisis.
Without going into analysis to establish how culpable each of these administrations appears in this case, one point, in my view, that mustn't be overlooked when discussing the power/electricity crisis in Nigeria is that the challenge has nothing to do with privatization. It is neither fuelled by the desire to fashion an authentic roadmap for restoring the health and vitality of the sector nor is it the function of the current effort to bring about a new tariff regime.
Rather, it's simply and squarely a conceptual problem of what successive federal government has been doing which has never been in the best interest of the people, the nation and the sector.
Very fundamental of the challenge is the operation of the obsolete grid system, an arrangement where the power generated in the country is pooled/assembled or channelled to a control/switch centre before it is finally distributed to consumers across the nation.
Aside from qualifying as a clumsy arrangement and operated in an environment laced with outmoded transmission lines and facilities that cannot hold supplies over time, the practice itself, going by what industry watchers are saying, is not only out-fashioned, old-schooled but visibly runs contrary to the global vision/model which presently favours decentralization of energy generation and distribution.
In my view, energy/power centralization has never assisted the socio-economic development of any nation desirous of making headway industrially.
There exist yet another frustration, this time around fuelled by painful consciousness that instead of acting as energy sector regulator, successive administrations' for yet to be identified reasons choose to function in the nation's power sector as both ' captain and coach',- owning shares in Gencos, Discos and TCN.
This state of affairs occurred in spite of part breaking studies that suggest that the private sector is likely to better understand the location and nature of market failures/bottlenecks/barriers that inhabit the energy sector.
It was also argued elsewhere that the government capacity to design and execute an appropriate resolution of identified market failure/bottlenecks is the sector is often always laced with controversy.
From this  'unrelenting'  failures/failings on the part of policymakers to define the business of power generation and distribution in the country and lack of clear strategy for penetrating it profitably, or allow conventional market forces to determine electricity tariff regimes in ways that will lead to the realization of economic rights of the investors while expanding fundamental freedoms and choices of the individual consumers; and with government, unwillingness to follow swiftly, the 'changing needs of time', which of course are the sufficient ingredients of foresighted decision making and condition that every leader desirous of success must constantly fulfil, it obvious that the nation's handlers have finally left the survival of the sector to chance.
As we know, anyone that fails to search for his potential leaves his survival to chance
Again, it is weak regulations and untidy oversight such as these, that largely promotes a situation where according to a commentator, an electricity consumer buys pole, cables, meter and contributes money to buy or replace the community transformer; and, as soon as that is done, they automatically become the Disco property and the electricity distribution companies will, without taking the meter reading, send outrageous estimated bills he/she never consumed.
That is not the only apprehension. There exists also some unforgivable abuse of trust within the sector.
The first that comes to mind is the recent report that the Senate Committee on Public Accounts has begun the investigation of N14.7 billion proceeds of privatization of the defunct Power Holding Company of Nigeria (PHCN) allegedly hidden in commercial banks by the Bureau of Public Enterprise (BPE).
The committee is acting on an audit query in the 'Auditor-General for the Federation's Annual Report on Non-Compliance/Internal Control Weaknesses Issues in Ministries, Departments and Agencies of the Federal Government of Nigeria for the Year Ended 31st December 2019.'
Before the dust raised by the above worrying/worrisome development could settle, another was up. This time around has to do with a new awareness of how TCN, DISCO's Inefficiencies Caused Electricity Generating Companies to about N120.25 billion to stranded power which averaged 2,448.50 megawatts every month in 2021.
According to industry data cited by Business Standards, an average of N13 billion was lost every month by generating companies. This is the total monetary value of the volume of electricity generated by generating companies but which unfortunately could not get to consumers either due to infrastructural problems or because they were rejected by distribution companies for fear of not being able to recover the money from consumers.
What the above development tells us is that it is a difficult venture to implement meaningful changes when institutions are the cause of the problems in the first place.
It also suggests that engineering prosperity without confronting the root cause of the problem and the politics that keeps them in place is unlikely to bear fruit as the institutional structure that creates market failure will also prevent the implementation of interventions.
To catalyse the process of serving the sector, we must recognize that what we need today, perhaps, is not a new theory, concept or framework, but people who can think strategically with a balanced perspective.
Utomi Jerome-Mario is the Programme Coordinator (Media and Public Policy), Social and Economic Justice Advocacy (SEJA), a Lagos-based Non-Governmental Organization (NGO). He could be reached via Jeromeutomi@yahoo.com/08032725374.
Advancement, Money, Transcendence and Vanity
By Nneka Okumazie
The progress that a country makes does not depend on what some individuals can afford. That an individual can have something or afford it does not mean that the happiness the individual now has would become useful to development.
There are countries in the world with people whose priority is to be able to afford high-end things. The acceptance of their society is about that – not about making it, or how it was made, or how to make extraordinary things that people would want, in future.
Money is the global standard of success, but the availability of money is not the eradication of problems. Most developing countries in the world with complex problems have internal and external revenues, with people of means, but low to zero probability of solving their own problems.
Money is its own pet, necessary for continuous tend. Those who have it live for it and are its subject, those who don't, want and serve for it. There is normalcy to continue to make money, but many people, decades and decades ago, who did, and lived for it, rarely transcended its shackles.
They are gone. Their time and pleasures are gone. What it was to be what they were is forgotten. Their conflicts, bias, strife and competition are all past. Many left without leaving lessons. There is no difference between some of those who had now forgotten, and others who didn't, also forgotten.
In a world where sudden death is possible, money should not be this important. Knowing that void can become of anyone should make the total war for advantage to money or resources less important. Time passage also, is a lesson, as some fade off, after being in the centre stage for years.
Money should have been a tool mostly adapted to progress, not as the meaning of life. The loss that the place of money is, to life, is unquantifiable. There are people who have things and that is all for them. Pride, arrogance, discrimination and irritation are tosses of money.
The preeminence of capitalism paved way for intense use of technology, contributing in part to unprecedented loneliness, dissatisfaction and gross sadness. Money is the centre of most technology contents, to make or to show, drawing those trying to make or looking to show.
When it was said that all is vanity, there is a point where the money for the sake of it, is included. Progress, real useful advancement carries more meaning than money for things, status or class.
Lack of money is what can make people brand others danger or stranger. The thing about network or connection is not about integrity or purpose, but mostly about who has money or who is close to it.
There are lots of talks about the end of the world, but the world has long driven over the cliff with money as the one true throne everyone bows before.  Those who should have understood more about the risks of money supremacy are blinded by it. Those who understand nothing about its emptiness are controlled by it. The position of money in the world is greater than all people, nation, government, work, school, knowledge, all. Money may be the main, unbreakable hex.
[Psalm 144:4, Man is like to vanity: his days are as a shadow that passeth away.]
Germ Traps in the Kitchen
From fridges to coffee makers, these are 5 germ traps in your kitchen.
We all want our homes to feel sparkly clean, but there are some areas that may not be making it onto your household chores list.
Aisha Pandor, whose on-demand home services company SweepSouth helps people to keep their homes spotless, lists the places we often forget to clean.
In a study by global health organisation NSF International looking at where the highest concentration of germs can be found in the average household, three of the top five germ hot spots were in the kitchen – which leads to the first area that needs a good clean.
The back of your fridge
Topping the list of places in the home that rarely gets cleaned is the back of the fridge – that's the exterior back, not inside! The coils located there work to cool the air down, but they can't do so efficiently if they're coated with grime. To reach the coils, Aisha advises you to unplug your fridge, pull it away from the wall and gently brush off any dirt and dust on the coils.
Do this annually and it will help you save on power costs. A fridge is one of the top energy-using appliances in the home, and simply cleaning its exterior coils can reduce the amount of energy it uses by up to 30%. Remember to leave space between your fridge and the wall once you've pushed it back into position, to allow air to freely circulate.
Backsplashes
Tiled backsplashes are often overlooked during cleaning, but they're notorious for attracting grease and grime. That grease acts as a magnet for dust and dirt, says Aisha — not exactly the type of environment where you want to be preparing food.
To clean backsplashes using natural products, mix two cups of distilled white vinegar with a cup of water and 15 drops of eucalyptus oil. Dab a cloth into the mixture and rub over the tiles to clean. You can use this cleaning mixture on any shiny non-porous surface, like sinks, too.
Ovens and hobs
At the very heart of the kitchen's food preparation, ovens are prime real estate for germs. Clean the interior regularly, and line the bottom with foil to catch any drips and spills. When the foil becomes grimy, simply peel off and throw it away.
It's not just the inside that needs cleaning, though — stove knobs are in the top 10 for common places where germs hide. To clean, remove the knobs and wash in hot soapy water. Rinse well, allow to dry, and reinstall. On a gas hob, dismantle the gas rings and clean separately in hot soapy water.
Can opener
Chances are that you seldom take a close look at your can opener, yet it's surprising how grimy this kitchen aid can become. Can openers can harbour bacteria like salmonella and e.Coli, and should be washed after every use to clean the gears and cutting wheel.
Dry thoroughly to prevent rust. If there's a build-up of dirty residue in your can opener's wheel, Aisha has a nifty trick to clean it: simply clamp the wheels onto a piece of dry paper towel and turn the handle to get rid of any gunk.
Coffee maker cleanse
Coffee machines' water tanks or reservoirs usually have lids to stop dust, dirt and insects from getting in. However, a study by a health organisation, NSF International, of where the highest concentration of germs can be found in the average household, showed that coffee machine water tanks are the fifth most germ-ridden place in the house.
A tank's moist, dark, location is a prime place for germs and bacteria to grow. In fact, the study discovered that 50% of households had yeast and mould in their coffee maker water tanks, and one in 10 had traces of coliform, a bacteria found in animal and human faeces that can cause gastrointestinal upset and flu-like symptoms. If you regularly make coffee, Aisha advises that you rinse the water reservoir regularly — if not daily, at least every week.
While experts do say we need some exposure to germs to help build strong immune systems, we need to limit being around germs that cause serious illnesses, says Aisha. By cleaning the above areas regularly, you'll help keep your kitchen more hygienic and safer.
Latest News on Business Post