Nigeria: Insecurity and Corruption Blues
By Jerome-Mario Utomi
The current corruption commentaries coupled with the prevailing insecurity and harsh economic situation in the country, a state of depression (or is it a recession) that has been designed by yet to be established architects, takes me back, though with nostalgia, to a conversation I had with a friend amidst euphoria triggered by the declaration of the 2015 presidential election result.
This friend of mine cautioned me with these few words; men will change their ruler expecting to fare better; this expectation induces them to take up arm against him, but they only deceive themselves, and they learn from experience that they have made matters worse.
Still, in that milieu, I had reminded him that the result ushered in a season of integrity in the country, he again replied thus; no single attribute could be identified as a virtue.
Remember!  He added, politics has its own rules.
Six years after that conversation, I cannot categorically say that my friend was right or wrong in his prediction. But the present instinct in the country explains two things; first, apart from the fact that the shout of integrity which hitherto rend the nation's political space has like light faded, jeer has since overtaken the cheers of political performance while fears have displaced reason, resulting in an entirely separate set of consequences – irrational hatred and division.
Adding context to this discourse, it is important to underline that this piece is not out to commend or condemn the present circumstance summed above but to mourn our nation's weak system which breeds corruption and the deformed structures/institutions which nourishes dishonesty/bribery in the country while promoting economic poverty and powerlessness among the citizenry.
With the above highlighted, it is also relevant to the present discourse to admit that the menace of corruption ravaging the nation did not start with this administration.
For instance, corruption is, but a human problem that has existed in some forms. Its fights also date back to colonial governments as they (colonial overlords) sufficiently legislated against it in the first criminal code ordinance of 1916 (No 15 of 1916) which elaborately made provisions prohibiting official bribery and corruption by persons in the public service and in the judiciary.
Also, at independence on October 1, 1960, the criminal code against corruption and abuse of office in Nigeria was in sections 98 to 116 and 404 of the code.
But while the situation then may look ugly, what is going on now is even worse and frightening.
Nigerians are not particularly happy that the President, who rode to power by the favour of his fellow citizens and orchestrated 'integrity', cannot effectively tame corruption in the country.
Sadly, at a time the country's economy is showing its inability to sustain any kind of meaningful growth that promotes the social welfare of the people, corruption becomes even more entrenched as scandal upon scandal has completely laid bare the anti-corruption stance of this administration and those who were initially deceived by the present government's alleged fight against corruption has come to the conclusion that nothing has changed.
This situation is even made worse when one remembers that the list of actions not taken by this administration to confront corruption which has made Nigerians face actual and potential difficulties remains lengthy and worrisome.
Chiefly among these is Mr President's failure to understand that when prosecuting corruption, "It matters not whether the exchange is initiated by the person with the money or the person with the power; it is the exchange itself that is the essence of the corruption.
"It matters not if the private enrichment is with cash or with its equivalent in influence, prestige, status, or power; the harm is done by the fraudulent substitution of wealth for reason in the determination of how the power is used.
"It matters not if the purchase of power is seen as beneficial by some or even by many; it is the dishonesty of the transaction that carries the poison' The President in my views has not taken the fight against corruption as a personal priority for him or those who report directly to him."
This opinion piece is not alone in this line of argument.
Just very recently, a well-respected newspaper in Nigeria noted in one of its editorial comments that; the campaign against corruption, a cardinal programme of the Muhammadu Buhari administration is certainly reeling from a major setback, going by revelations that recently came out at the House of Representatives Ad hoc Committee on the Investigation of Recovered Looted Funds and Assets of Government.
It went further to note that unless the government moves to quickly allay the serious doubts thus cast on the seeming compromise of efforts to recover huge stolen public funds, then the authenticity of the campaign cannot be guaranteed to Nigerians. That will be a big blow to probity in the public space.
Without any shadow of the doubt, the present political temperature in the country fittingly presents Mr President as one that started off with high moral standards, strong conviction and determination to beat down corruption but has neither lived up to that good intention nor dealt with all transgressors without exception.
No wonder Chinua Achebe in his book the trouble with Nigeria stated that Nigerians are corrupt because the system under which they live today makes corruption easy and profitable; they will cease to be corrupt when corruption is made difficult and inconvenient. The trouble with Nigeria is simply and squarely a failure of leadership and Nigeria can change today if it discovers leaders who have the will, the ability, and the vision.
Thinking about all these, one thing seems to stand out.
It will be imperative to say that for Mr President to pacify and unite Nigerians and maintain his integrity while keeping his administration, a point he must not forget is that like everything in nature, he came to power and lacks strong roots and ramifications, he must therefore work hard to uphold what fortune tossed on his laps by providing Nigerians with a people-purposed leadership.
Mr President urgently needs to create a climate where the truth is heard and brutal forces confronted particularly now that Nigerians have previously seen some of our elected officers become the reality to worry about.  While some of these public officials visibly work across purpose, others are consumed by the vertical pursuit of self-aggrandizement.
This time is also auspicious for our nation to adapt, adjust and, possibly, implement the above useful lesson in our ceaseless effort to find a lasting solution to the insecurity/terrorism challenge on our shores. Yes! We shall, like other nations, collectively defeat insecurity and corruption, using informed decisions based on research.
But while we wait, it is crucial that the FG remedies the present blow of inflation and recession, subsidizes health, saves the nation from the looming food crisis, and encourages technological innovations. Invest in people and mobilize the talents of a large number of its citizenry whose skills are needed for economic growth.
To use the words of Kenneth Tuchman, this is a healthy moment for the President to demonstrate that he is a finisher in a society of starters, that he can see something through and get the sense of completion. Accepting the above concerns, in my opinion, is an opportunity that the President must not overlook.
Jerome-Mario Utomi is the Programme Coordinator (Media and Policy), Social and Economic Justice Advocacy (SEJA), Lagos. He could be reached via jeromeutomi@yahoo.com or 08032725374.
Diversifying into Foreign Assets – All You Need to Know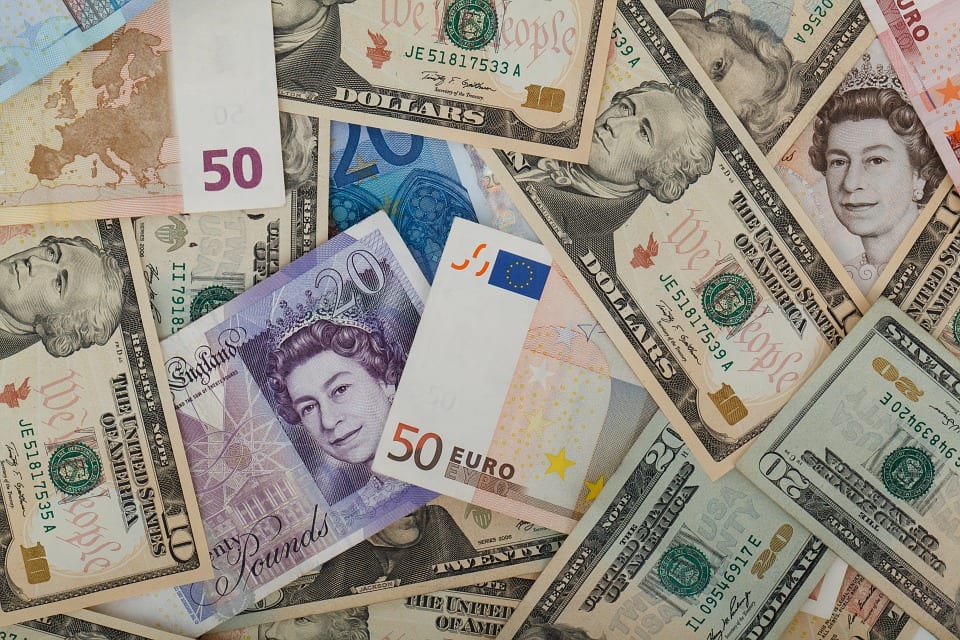 By FBNQuest
Many Nigerian investors may think that investing in a foreign currency asset is an exotic venture for ultra-high-net-worth investors. On the contrary, diversifying into foreign currency assets may be easier than you think and offers both short-term and long-term benefits.
Over the past few years, a growing number of savvy investors are putting their money into vehicles that offer exposure to low-risk dollar assets. This allows them to better manage the currency risk associated with a volatile exchange rate. They are doing this by investing in instruments like Eurobonds.
Eurobonds are debt instruments that are denominated in a currency, such as the US dollar, other than the home currency of the country or market in which it is issued. Nigeria's federal government and several companies have issued Eurobonds that are currently traded on international financial markets.
Though the Eurobond market was previously dominated by investors from large banks and financial institutions, it has now become more accessible to everyone. Individuals are able to invest in Eurobonds directly or indirectly by investing in mutual funds created for this purpose.
Among the main benefits of investing in Eurobonds is the diversification of your investment portfolio. It is never a good idea to put all your eggs in one basket, it is better to spread your investments across several asset classes or issuers.
In addition to the returns that you could potentially make from the investment, you also benefit from the protection against a possible depreciation of the naira relative to the US dollar. If the naira depreciates against the dollar, then the return that you make on your investment in a Eurobond actually increases in naira terms.
Investing in a Eurobond is a relatively medium-risk investment option for those seeking exposure to assets denominated in foreign currency. Eurobonds offer fixed coupons or interest payments. The return on the investment is, therefore, more predictable. What you can make from a Eurobond also beats the interest that you will earn in most dollar domiciliary accounts in Nigeria.
Consider the FBN Dollar Fund offered by FBNQuest. It is a medium to a long-term investment fund that provides income and capital appreciation by investing in US dollar-denominated instruments issued by the Nigerian government and reputable corporate institutions. It is well suited for and adaptable to any investor type. The Fund offers attractive returns, safety, and liquidity to investors.
Nigeria and Beggar Bowl Leadership Approach
By Jerome-Mario Utomi
As a nation, Nigeria and most of her federating states are currently faced with serious socio-economic issues/survival dilemmas.
Although this in my view has been on overtime as a nation that plays politics with everything, we have been living in denial. But as it currently stands, it has gotten to the brim and the nation/states are faced with either confess or collapse options.
According to media reports dated September 16, 2021, the nation's public debt stock stood at N35.465 trillion as of June 30, as the Director-General of the Debt Management Office (DMO) Ms Patience Oniha, disclosed.
The total public debt comprises the domestic and external debt of the federal government, the 36 state governments and the Federal Capital Territory (FCT).
Nigeria's total public debt stock was N33.107 trillion or $87.239 billion as at March 31, 2021.
FG owes 29.5 trillion, states owe N6 trillion. World Bank Group, AfDB group dominate creditors' list. Bilateral creditors include China, France, Japan, Germany, India.
Essentially, in my opinion, it is not a bad idea to borrow especially when such borrowing is development targeted/focused. However, mindless borrowing, as we have recently witnessed, can only but depletes the borrower's economic creative prowess, dwindles the propensity to achieving self-reliance and has the entity exposed to further socio-economic vulnerability.
As a nation, we appear to have forgotten that one of the negative attributes of borrowing is that once you start, it becomes your character. This borrowing habit of ours has succeeded in weakening our states to a sorry level.
The consequence of such development (thoughtless borrowing) becomes a worrying/worrisome one when one remembers a similar report that the federal government made a total of N3.25 trillion in 2020, and out of which it spent a total of N2.34 trillion on debt servicing within the year. This means, the report underlined, that 72 per cent of the government's revenue was spent on debt servicing. It also puts the government's debt servicing to revenue ratio at 72 per cent.
Within the year, debt servicing gulped N2.11 trillion. This puts the federal government's debt servicing to revenue ratio in 2019 at 54.66 per cent. This means that between 2019 and 2020, the federal government's debt servicing to revenue ratio jumped from 54.66 per cent to 72 per cent.
Now, this piece will keep issues where they are.
First, there exist reasons why state governors are reputed for not looking inward on how to make their state financially independent/self-sufficient. Most fundamental of the reasons is the feeling by some that Abuja is there to provide the needed financial succour. This has rendered most of our governors lazy and uninterested in carrying out self-introspection on how to improve their state's internally generated revenue (IGR). Instead, they prefer to borrow, not minding that every opportunity to borrow as provided comes with a looming risk.
With the exception of Lagos, Delta, Rivers and a few other states that are still active in sustaining their states via internally generated revenue, the rest share a common denominator; Abuja dependents. This also points to the fact that our problem as a nation is more of leadership as
'The strength of every state is a direct result of the strength of the leaders'.
To further support the above point as advanced, it is factually backed that our colonial overlords before independence devised very seamless ways of generating revenues. These methods include but are not limited to penetration of all the nooks and crannies of the nation's geography to ensure that all paid their taxes.
So, if that could be done by foreigners years ago and in an era devoid of enhanced information technologies, the question may be asked; what is wrong/going on with our present crop of leaders? Why can't they replicate the same or devise more creative means to make the state/nation financially viable? What is alluring about borrowing that they (leaders) consider as the only credible/efficient alternative?
Without a doubt, our leaders know how to mop up our commonwealth for their personal aggrandizement while abandoning the poor masses to mop up their tears. They (public office holders) are specialists in seeking foreign loans.
But in doing this, one point they fail to remember is that no one takes a government that governs with a beggar bowl approach seriously and no nation becomes strong or great by living on borrowed funds.
In the same token, they (leaders) must also remember that the people are watching closely, especially the youths. They should remember that in a period such as this, people watch with rapt attention, noting every move they make, learning what they really believe as opposed to what they say.
Similarly, most of our pensioners have given up hopes and have resigned to fate banking on their age-long religious teaching that their reward is in heaven.
As an incentive to change this state of affairs, it is worthy of note that Nigeria may have overtly shown remarkable improvement in their culture and civilization. That notwithstanding, for the fact that after almost 60 years of independence, the country is not only indebted to many institutions, nations and organizations but continually look up to others for aid, covertly tells a story of a nation lacking in capacity for taking responsibility for its actions and initiatives for values.
As a response to the above realities, it is my submission that there is the need for our leaders to imbibe a saving culture as this attitude of eating with our ten fingers is not in any way supporting our economic growth or sustainability.
Finally, the state governors should remember and take into action the fact that the shortest way to the bright future we seek lies in a creative approach.
Therefore, let the governors defocus on Abuja and focus on increasing their state's internally generated revenues, working in a collaborative manner with development minded/focused Nigerians. This process, who knows, may provide a lasting solution to the nation's nagging financial challenge.
Jerome-Mario Utomi, Programme Coordinator (Media and Public Policy), Social and Economic Justice Advocacy (SEJA), writes from Lagos via jeromeutomi@yahoo.com or 08032725374.
Smart Tips for Cleaning on a Budget While Being Environmentally Friendly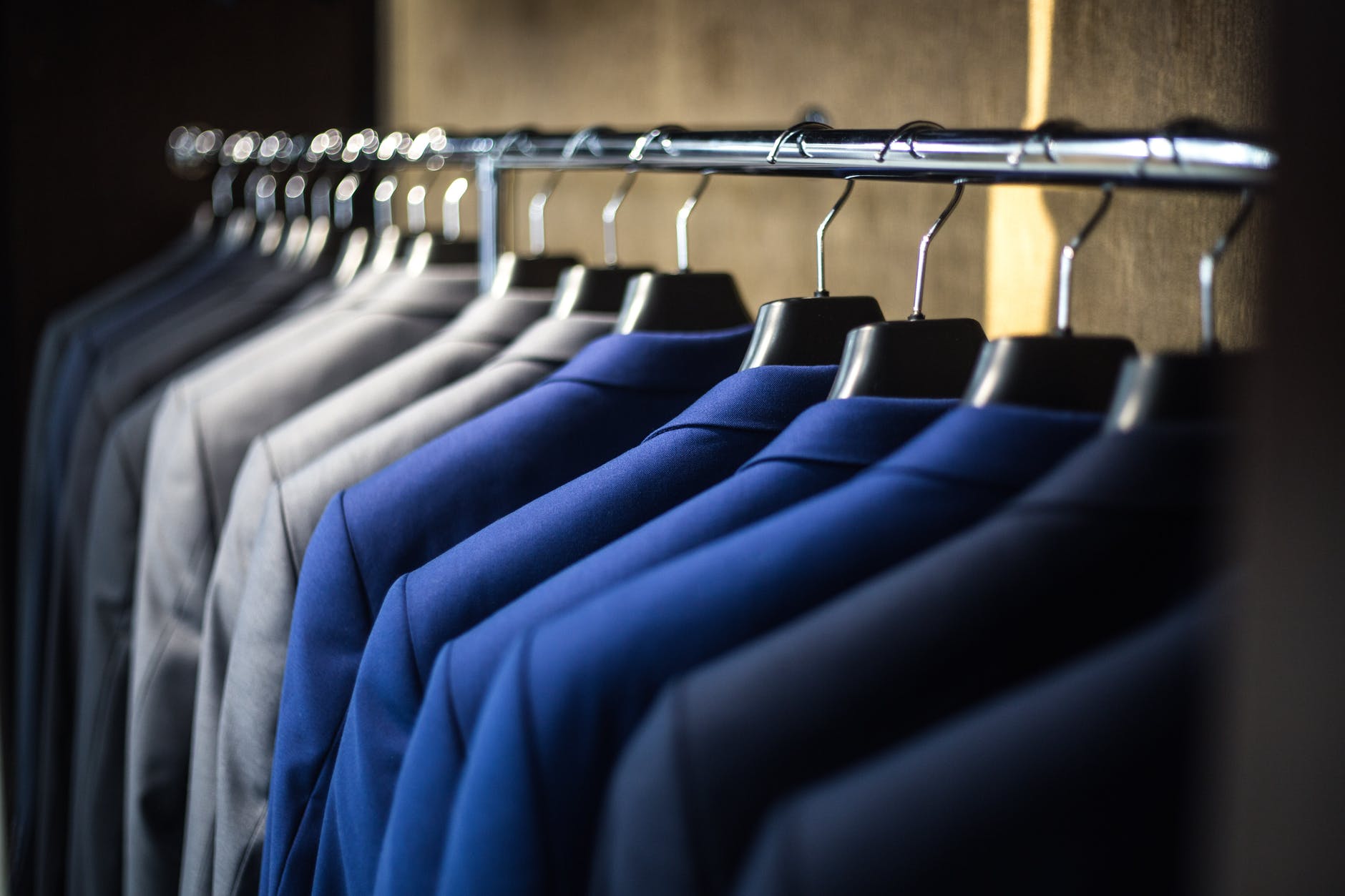 Climate change is a real thing and, as a result, everyone from big corporations to the smaller guys is looking for new and better ways to save energy.
But businesses have money and budgets for this. As consumers, we don't have a lot of money to spend on energy-saving devices and tools.
So, what can we do in our homes to conserve energy that doesn't cost an arm and a leg? A lot, according to Aisha Pandor of SweepSouth. Below are five tips that Pandor recommends to have a more sustainable home.
Use the sun
Not for solar power, no. Although that is a great idea, it can be exceptionally costly. Use the sun to dry your laundry. Instead of switching on the tumble dryer or any other electrical drying device, hang your washing on the line if you have one.
If you live in an apartment with a balcony, make use of this space to dry your laundry during the day. If not, invest in a clothes rail that you can put in the sunniest spot in your home and dry your clothes on it instead. Or you could just drape it across chairs and furniture.
Use cold water to wash your laundry
Sticking with the laundry theme, use cold water to do your washing. Warm water requires a geyser, which uses electricity. A lot of washing powders and other laundry detergents need cooler temperatures to work well, anyway. Heat is also not good for many fabrics. Stick with cold water and not only will your clothes be happy and last longer, but you will save on electricity, too.
Change your air filter on your air conditioning
Air conditioning in itself is not very energy efficient, but if you must, ensure that it's running smoothly. Check the filters and replace them on a regular basis. Filters get dirty over time, making airflow more difficult and resulting in the unit using more energy to cool down your home. Also, ensure that there are no faults on the system that prevents it from operating properly.
Use eco products
You don't have to spend loads of money on environmentally-friendly cleaning products for your home. You could even make your own. Natural ingredients such as bicarbonate of soda, white vinegar, lemon juice and apple cider vinegar are all used in homemade cleaning products.
Bicarb, for instance, helps to remove musty odours from carpets, while lemon juice mixed with bicarb makes a great paste to get rid of mildew in your bathroom basin's sealant. White vinegar is a cleaning marvel, doing anything from making ageing and yellowed white linen pillowcases look brighter again, to removing stains from coffee and teacups. You can look some ideas up on the internet about which natural ingredients will work best for your needs.
Use these tips in your home going forward, and you will be able to proudly say that you have put measures in place to be more environmentally friendly.
Latest News on Business Post