By Garba Shehu
When Bayo Omoboriowo, the restless Personal Photographer of President Muhammadu Buhari, barged in on the President requesting to have his picture taken as he watched the match between the Nigeria Super Eagles and the Indomitable Lions of Cameroon, it certainly didn't occur to him that he was opening a window to the world on the facts of life of a man who is singly responsible for the 2015 victory for the All Progressives Congress, APC.
Bayo said to me that it was the best picture of his short professional career.
President Muhammed Buhari has been known to be a disciplined retired military General who lived a simple and austere life devoid of ostentation. He is not known to have the common vices associated with politics and politicians. He does not smoke or drink alcohol.
He didn't belong to rich or royal families. He is known to have grown up with an enthusiastic desire to serve and his choice to serve in the army was not, therefore by accident. Even at 74, Muhammadu Buhari is known to enjoy a better health status than people much younger until of course, the recent bout of illness from which he recovered.
I think the reason that Bayo wanted to have that picture was a burning desire in him, and in all of us, to show that the President is well again, and has resumed his normal life.
What a majority of Nigerians saw in that picture was a lot more than that. The many who saw those images and shared them to millions of others on the social media with their comments, is a major revelation of the lifestyles of this spectacular public figure that has changed politics in Nigeria and Africa for good. They gave all sorts of interpretations to the TV set, the TV stand, the curtains, chairs and about every item visible to the eye in those pictures.
The images also had the effect of projecting the popularity of the President in the social media. From our official channels on Facebook, including that of the President, the Special Adviser, Femi Adesina and my own, we had thousands of comments and shares. We equally had a bountiful number of replies, tweets and re-tweets on the tweeter. More than 80 percent of all these were positive.
I present here to the reader, a few random choices:
Umar Yakubu @Umaryakubu: "This man's simplicity makes one wonder why we hassle for so much in life"
Musa Garba Bawa @khalamuddeen: "PMB all the way, no shaking 2019 In-Shaa-Allah. Mal. Garba Shehu continue the good work we are 100% in support. Let Super Eagles win".
Adamu Kassim @Kasimupro: "Truly this man is a leader. I will sell my TV to buy something like this".
Femi Fakolade @femikolade "We brought nothing to this world and we shall go with nothing".
Badong Joshua @Joshua_badong: "This alone shows how caring and all inclusive leadership style of our President".
Olademeji @Omoniyi22: "Look at the home of our dear noble PMB, just very simple…God bless you"
Ohalem Charles Bekee @ohakem_b: "Simple"
Thywill Mac Diri @MacDiri: "This TV is 32″. This man is a simple pal".
Chibuzo @ogopans: "I love dis (this) man soo much"
Bayo Lee @triplebayo: "modest sitting room belonging to such a humble man! Well done"
Nuel @nuelinc: "This man is super humble….imagine my President's set of electronics….love you plenty Sir."
iamLaBelle @sallyz80: "Can't remember where or when last I saw this TV stand in any politician's home. @MBuhari is so simple"
Ezekiel Dan @vandamie: "This President LG TV is LCD not LED let alone Smart TV. He's so humble and real. How I wish he's not this old"
Ole Gunner Silksjaur @Asaemzii: "I love leaders like u! That's why I will be voting Raila Odinga to be the 5th President of Kenya. Change is inevitable this time. #UhuruVsRaila2."
Sulaiman @Smoosty: "Ur simplicity and humility made me fall for you…Glad to have you as my President."
Abdulkadir Wanka @abdulkaiwanka: "The same TV stand I usually complain my grandma of using bcos its outdated is wat my President uses…simplicity at its peak."
Fatima Mohammed @timezglobal: (In posting the lavish parlor of an ex-president) "Who can compare Baba's sitting room to this? This is absolute humility! May God guide and protect our dear President"
Horay of Ife @shalamsee: "Humility at its peak… this impressed me"
Baba Salami @sola Salami: "Baba still dey use VHS?"
Jamal [email protected]: "I love your simplicity sir! So humble my President, has anyone noticed d TV stand n cushions not the ones in vogue?"
Akhimie Godwin on Facebook: "Look at this selfless man, using an old television set and old furniture. I will always support you because of your modest lifestyle, unlike an average Nigeria(n) politician who will acquire all what they don't need. Sai Buhari for life!"
Emmanuel Udom: "where on earth do you find a president of the most populous black nation on earth living a moderate life? It can only be Muhammadu Buhari. An answered prayer; that's what Buhari is, a man of integrity, a man of impeccable character. Sai Buhari for 2019; he deserves it, we'll prevail on him to continue with the good job he's doing."
Nasiru Yola: "the epitome of simplicity… such a decent man will only be abhorred by the ill-informed or the fantastically corrupt… carry on PMB…."
Ijale Timothy: "A born patriotic leader. God give you health to deliver this country beyond 2019. Love you my ​PRESIDENT."
Adamu Bashir Njobdi: "If I wish to be a local government chairman, my living room will be far better than for the current president. May Allah continue to bless and give my president sound health. #PMB till 2023".
Odeku Wisdom: "This is really nice. Enjoy the holiday my president. Sai Baba"
Salihu Abdullahi: "May Allah guide and protect our great leader."
Abubakar Waziri: "Integrity, very modest house for the current President of the Federal Republic of Nigeria. Ex-Military Governor, Ex-GOC, Ex-Minister of Petroleum Resources, Ex-Head of State and C-in-C, Ex-Chairman Petroleum Trust Fund. Integrity speaks for itself. Please name another individual if you disagree."
Ahmed T. Abubakar: "A leader with prudence, integrity, fairness and truth worth (trust worthy?) we believe in you"
Ajayi Olulope John Fnimn: "Simplicity and humility everywhere around him. Focused and patriotic. No weapons fashioned against you will prosper, Dear President."
Adamoleken Femi: "God bless the President"
Jafar Umar Wathanafa: "Everyday, this man teaches something about vain life! modesty (a)musing."
Oga Omoyemi Tilewa: "Just wanna be like this man, the same TV since he entered."
Dami [email protected] "This room doesn't worth mummy Diezani's kitchen."
I have two narratives to add to these positive sentiments. One, in the course of the campaign, I remember the then candidate Buhari being ushered into a lavish guest house of a serving Governor. Each of the single seats was as big as a settee or a bed, if you like. President Buhari jocularly commented that the chairs alone have filled up the room: Why this big?
Two, many may recall that when he gave out his daughter in marriage sometime last year, the President ruled out the use of government funds in all of the activities. His reason was that this was a private, family event and should be kept as such. And so it was.
A country struggling with its economy should consider herself lucky with a leader who husbands state resources as prudently as he does his personal resources.
All politicians have their selling points. For President Muhammadu Buhari, it is his simplicity, honesty, incorruptibility and personal integrity. Let the naysayers dispute!
AI Could Completely Transform Interactive Advertising
By Marcellus van der Merwe
In recent months, you have probably seen a plethora of image and text posts produced by artificial intelligence (AI) applications, with DALL-E and ChatGPT featuring as the most popular in their respective fields. For the curious-minded, you may well have already experimented with these or other AI apps. Inevitably, as is the case with any new attention-grabbing app, follows a lot of media speculation on how the application could transform a variety of jobs and industries. 
But what about interactive advertising? This is a question worth asking. The sector is, after all, poised to be worth $123.3 billion by 2030. Advertising has also been at the forefront and the driving seat of many major technological shifts that have defined the past two decades. Search and social media, in particular, owe much of their growth and profitability to advertising revenue while also forcing the industry to evolve in new and exciting directions.
AI has the potential to be similarly transformative. While many marketing companies already use AI for numerous functions, including data intelligence and analysis, it's also clear that marketing is just beginning its AI journey. In the coming years, AI could result in unprecedented evolutionary leaps forward for interactive advertising, especially in creative execution. 
Digging through the data 
With that in mind, it's worth reiterating how big a role AI already plays in marketing, with its ability to understand and analyse large amounts of data, in a condensed amount of time. Remember, to provide truly personalised experiences expected from advertisers, large amounts of data are required. However, the task of manually pulling apart data and extracting useful intelligence can be incredibly time-consuming and expensive. AI automates a lot of that heavy lifting whilst ensuring that data is kept accurate and up-to-date. 
As a result, marketers alike gain a clearer idea of which channels are able to best deliver against the spend placed on them, as well as the types of messaging working for which segments. This is highly beneficial for an industry that historically had a hard time demonstrating precise value. 
It's also worth noting that many of the platforms so successfully used by marketers are making successful use of AI. Spotify, for example, uses it to ensure its position in the market as the preferred audio streaming platform. AI analyses listener habits and builds custom playlists based on previous listening and serve them to the user on a daily basis, ensuring the music served is curated from previous preferences of audio chosen. 
The creative element
AI is already starting to go one step further. Increasingly, it plays an important role in helping marketers deliver creatively excellent, interactive experiences that meet the needs and wants of consumers.
A number of companies, for instance, are already making use of AI-powered chatbots to ensure their consumers are directed to the correct products or services. This approach recognises that marketing can play an important role in providing great customer experiences. It is also one that we can expect to see employed more frequently in the future, having been successfully applied to sectors as diverse as make-up and DIY.
But the text and image creation capabilities of applications such as ChatGPT and DALL-E could easily take those crucial steps further. The conceptualisation would still be done by humans, of course, but there is massive potential for a big shift in interactive advertising. Imagine, for example, being able to provide text, visual, and even audio-visual marketing experiences (the same AI tech used in deep fakes has legitimate uses, too) that are truly unique to every consumer who sees them.
With those abilities locked in, advertising agencies can surprise and delight customers in new and innovative ways. For example, with in-store or event activations, if consumers were able to see their own customised creative in just a few prompts, customers would feel like they've created something truly unique for their favourite brand.
Fostering individual connections
Ultimately, you have the potential to achieve a huge shift in how people perceive companies advertising to them. Whereas previously, questions may have arisen from consumers on exactly how companies know so much about them, instead now, they'd simply feel that a company actually 'gets' them as individuals. And essentially, instilling feelings of relatability and understanding is foundational to building the kind of real, meaningful, and lasting relationships that every company should strive for. 
It's a future vision on the cusp of becoming a reality. As such, it's something that all advertisers and marketers should be moving towards and striving to achieve from the get-go.
Marcellus van der Merwe is the Spotify Sales Lead at Ad Dynamo by Aleph
What Tech Takeoff Could Mean for Industries Across Board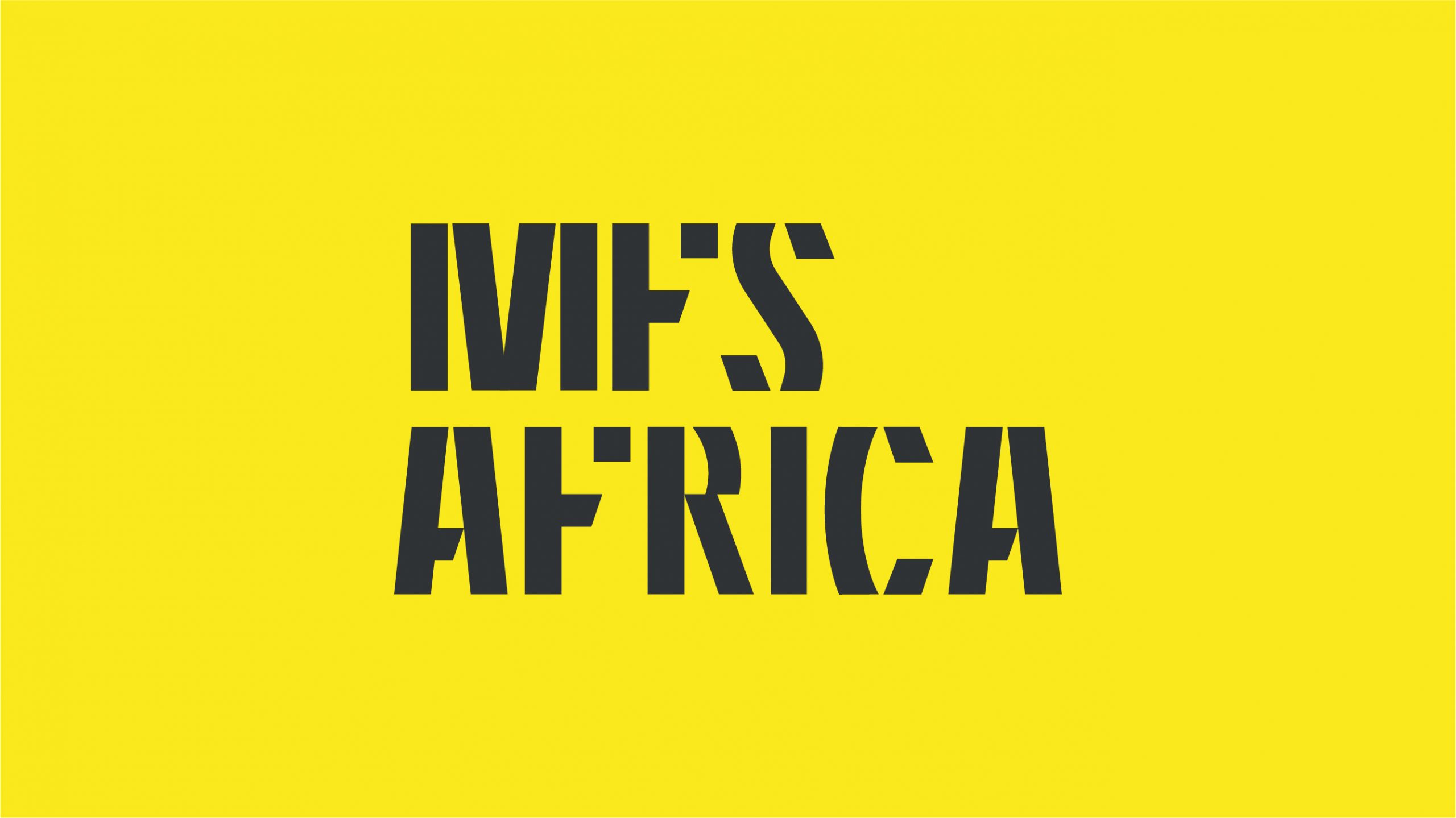 It's no secret that technology across the continent is burgeoning at unprecedented rates. Homegrown innovations that speak to socio-economic bottlenecks are plenty due to increased access to resources, training and development, and investment. This can largely be attributed in part to the growing number of 'technology hubs' being established on the continent that are fostering innovation for startups and helping to bridge the gap to a more developed and economically sustainable continent. 
According to the World Economic Forum (WEF),  92% of Africa's investment in technology is won by Nigeria, Egypt, Kenya, and South Africa, which account for a third of the continent's start-up incubators and accelerators. While these four regions lead the way in terms of technology hubs, regions such as Zanzibar, Tanzania, through its new initiative 'Silicon Zanzibar' are joining the race to attract and relocate technology companies and workers from across Africa and beyond to the island. 
The continent has a long way to go if it is to reach the record figures raised by US startups. As we continue to bear witness to the continued rise of innovative solutions from the continent, here's what an increase in local tech hubs could mean for industries and what to take into consideration:
Increased partnerships and collaboration
Africa has been at the forefront of world-class innovation for a long time, especially when it comes to homegrown technology solutions that speak to and solve socio-economic problems in communities across the continent. Countries such as Kenya and Nigeria have been at the forefront, but the likes of Tanzania, Uganda and Ghana are establishing intentional tech ecosystems that foster entrepreneurship and skills development, which will open up endless possibilities, particularly for fintech, an industry that is rapidly growing, evolving and one that has often relied on foreign investment.
"At MFS Africa, we have always believed that the only currency is access, and while we continue to, through our own efforts, create, advocate for, and partner to enable borderless transactions across the continent, the growing 'tech hub' culture in Africa will, in the long run, allow us to identify talent and collaborate with and partner with more start-ups. It also has the potential to increase dialogue with governments in regions like Tanzania, where we have partners, as we continue to transform the lives and realities of Africa and the diaspora," says Cynthia Ponera, Regional Sales Director for East Africa at MFS Africa, a leading digital payments hub in Africa that works continuously with trusted global partners across Africa to connect African consumers to each other and to the global digital economy.
Sufficient power for the necessary infrastructure 
"When we talk about Africa's quest to be a global tech hub, we need to ensure that we're also considering the tech needed to power the foundational infrastructure that supports this ambition," says Matthew Cruise, Head of Business Intelligence at Hohm Energy.
According to the United Nations, some 570 million people in Africa have no access to electricity, which drastically hampers socio-economic development or poverty alleviation for those without this basic human right. Renewable energy in the form of solar energy is the most viable option for addressing this challenge, as the continent holds some of the highest solar radiation numbers in the world. 
The inability of Eskom to meet the energy needs of Africa's most industrialised country is widely known. But surprisingly, South Africa's energy crisis has created opportunities for companies and investors to meet the demand for renewable energy alternatives. We see considerable innovation in solar solutions locally and throughout Africa for addressing power outages, and many of these will be replicated in Europe and other first-world countries as they, too, start to grapple with rising fuel costs and power outages. 
As the technology to harness this renewable resource becomes both more sophisticated and more cost-effective, governments and businesses alike need to embrace this as the solution to one of the continent's most fundamental infrastructure challenges.
Attracting more investment through unique solutions
Tony Mallam, Managing Director of bitcoin micro-saving and investing fintech platform, upnup advises that "entrepreneurs wanting to leverage the potential opportunities of a global Africa tech hub wave should think about building solutions that are unique to Africa, such as the huge unbanked and the 'Know Your Customer' KYC'ed population, estimated to be at least 57% of the continent's population.
""The Opportunity provided by Africa's high mobile internet penetration will allow investors to leapfrog last generation infrastructure into cutting-edge solutions. Governments would need to support this opportunity by providing the right infrastructure, a safe regulatory environment, minimal red tape and tax incentives,"explains Mallam.
Training, developing and upskilling will be crucial
Building the continent's tech and digital capability needs to run parallel with skill development. The World Bank estimates that by 2050, half of Africa's population of 1 billion people will be under the age of 25, suggesting that the workforce of the future is based here. But in order to effectively harness the potential of this workforce, we need to ensure we're training, developing, and upskilling people in a relevant and sustainable way. 
Salesforce's Authorised Training Partner and Workforce Development Partners in South Africa are committed to bringing fit-for-purpose skills into the ecosystem to meet the demands of the future workplace and to also ensure we're leveraging technology for the greater good. And partnerships are central to reaching these objectives. 
"Indeed, if Africa is to realise its ambitions of being a global tech hub, it is imperative that all the various stakeholders—government, business, civic organisations and educational institutions – work collaboratively. At Salesforce, we believe business is a platform for change and thus has a central role to play in Africa's tech future'" says Zuko Mdwaba, Country Leader and Area Vice President, Salesforce South Africa.
Access is key and healthtech is central to that 
It is imperative that any reference to tech on the continent makes special mention of health tech, where the room for growth is exponential. In fact, the African healthcare market is expected to be worth US$259 billion by 2030, pointing to an opportunity that cannot be ignored.
"Three thoughts come to mind of how healthtech can significantly impact the continent's different markets for the better: It can provide access to cheaper healthcare, provide access to healthcare in your pocket (such as telehealth), and technology can play a role in bridging the skills gap and helping medical practitioners do more with less resources," says Bongani Sithole, CEO of Founders Factory Africa. 
He adds that based on their own experience at Founders Factory Africa, these are problems healthtech can solve, with its ability to improve the lives of users. "In our portfolio alone, Viebeg is enabling hospitals to order medical equipment without paying for it upfront. Neopenda has developed a product – the neoGuard – that is a clinical vital signs monitor for infants and other patients in resource-constrained areas. Healthtech can be successful, especially when innovation is applied in ways that solve pain points of health users on a daily basis."
Improved connectivity will improve competition in business
Africa's internet penetration is currently half the global average of 62.5 per cent.This affects not only consumers but also small businesses across the continent.
This, along with findings that revealed that  South Africa saw a 66% growth in e-commerce in 2020 indicates that in order to compete and even scale, SMEs need affordable access to the internet. Currently, SMEs that have limited or no access to the internet are stunted in their ability to increase market share and reach new audiences. Head of Marketing and Communication at online booking platform Jurni, Tshepo Matlou says, "With more tech hubs in Africa, will automatically come increased connectivity. This  will in turn lead to more SMEs being able to embrace and leverage online opportunities ultimately allowing them to hold their own in a competitive market.".
4 Methods of Meeting Customers At Their Pain Points Instead Of Just Selling
Every business is founded to solve a customer problem, and the vast majority of products and services are designed to alleviate a specific customer pain point. But it is still important to let each customer know how their specific problems are being solved.
One of the best ways to build brand credibility is to understand a customer's journey and build long-term relationships with them. In this article, we ask industry professionals how they meet the needs of their customers.
Build engagement with customers
It's no secret that we live in a time of unprecedented technological acceleration. Nowhere is that more true than in the customer experience space. Things that, ten years ago, seemed completely impossible are now commonplace and almost expected.
"Many organisations want to make changes in line with accelerations in technology and customer experiences, but the range of options available out there stops them from even starting, or worse, they settle for an option that they deem to be "good enough," comments Brent Haumann, Managing Director at a digital communications firm, Tilte.
Importantly, however, is that as technology accelerates, so do customer expectations, and what was considered good enough yesterday is not good enough for tomorrow. It is critical that organisations aim to meet and even exceed these expectations because if they don't, their competitors will happily oblige.
"The problem is that engaging customers is not about sending an email or introducing a chatbot." Anyone can do that. It's about how to get your customers to actually engage with your brand and build a loyal relationship that will see their customer lifetime value grow. This is a lot more difficult and requires expertise in these spaces." concludes  Haumann
Enhance the user experience
While the use of technology to streamline customer-facing processes is an integral part of SME growth, the user experience of such technology can often become a pain point for the business if the right tool is not chosen.
"While SMEs need technology to reduce manual tasks and automate repetitive processes, complicated software packages and platforms can be more of a hindrance than a help. "In fact, as many as 70% of startups fail within the first five years, according to research from the University of the Western Cape, because they don't have the technical support they need to get the basics done," says Andrew Bourne, Regional Manager, Africa – Zoho Corporation.
Integrated, seamless solutions need to meet the needs of the user, regardless of the scale of the business. This means having a full-featured Customer Relationship Management (CRM) system that will improve the user experience and enhance customer service.
Provide access across borders
It's no secret that mobile money has revolutionised the financial services industry, allowing individuals to transact within and across borders – opening up a world of possibility for small business owners on the continent.
However, consumer pain points such as a lack of access to financial services, high transaction costs, and regulatory requirements still hurt interoperability and the cross-border payments innovations that are key for scaling access across Africa.
Remittances, for example, are important to African countries, but the cost of intra-African money transfers still remains high. In South Africa, the average cost of sending remittances was 8.14% in 2020 as against the global average remittance fee of 6.01%. Not only are billions lost to high transaction costs, but they also limit financial inclusion and aid to the vulnerable.
MFS Africa has been driving the next step in this revolution, addressing this pain point by bringing more possibilities, more connections and more interoperability to the mobile money user. The organisation's full-service digital payments network now connects over 400 million mobile money wallets, over 200 million bank accounts and over 150,000 agents in Nigeria.
Harness technology to enhance the experience
"Solving the customer's pain point is the foundation of a great customer experience. And experience is everything. We know that more consumers and business buyers are noting that the experience companies offer matters as much as their products." says Zuko Mdwaba, Area Vice President Salesforce South Africa
This is all about meeting the customer where they are. Today, customers' use of social media, knowledge bases, and live chat is near parity with phone and email. With the decline of in-person service since 2020 showing little sign of recovery, the use of mobile apps, online communities, and video support have seen massive expansion over the past two years.
Mdwaba continues that "Given the rising importance of digital channels, strengthening partnerships between service and IT departments is often key to breaking down data silos, saving on software cost, agent empowerment and resulting in faster time-to-market for new technology solutions."
By investing in advanced technology, organisations can address customer pain points effectively to achieve greater customer satisfaction, which ultimately boosts engagement and revenue.
Latest News on Business Post