Socioeconomic Challenges and Options Before the Federal Government
By Jerome-Mario Utomi
Aside from the time-honoured belief that the poverty of any country is felt by the quality and quantity of food to its citizens, it is important to state abinitio that this piece was principally inspired by two separate but related promptings.
First is the study report which among other observations states that over the past century in the United States of America (USA), there exists a shift in the locations and occupations of urban consumers.
It explained that in 1900, about 40% of the total population was employed on the farm, and 60% lived in rural areas. Today, the respective figures are only about 1% and 20%. Over the past half-century, the number of farms has fallen by a factor of three.
As a result, the ratio of urban eaters to rural farmers has markedly risen, giving the food consumer a more prominent role in shaping the food and farming system. The changing dynamic has also played a role in public calls to reform federal policy to focus more on the consumer implications of the food supply chain.
The second is the argument by Frances Stewart that the development-security nexus has become central to the development and peace-building enterprises.
He considers three types of connections between security and development, both nationally and globally: (a) security as an objective, (b) security as an instrument and (c) development as an instrument.
Given these connections, he argued that security policies may become part of development policy because in so far as they enhance security, they will contribute to development.
Conversely, development policies may become part of security policy because enhanced development increases security. Stewart finds that 'societal progress requires reduced insecurity' and that more inclusive and egalitarian development is likely to enhance security.'
From this spiralling awareness, the question may be asked; as a nation, what do make out of the above given heightened insecurity in the country which has resulted in incessant killings of farmers majorly in the North central part of the country and Nigeria as a whole and pathetically rendered us a country in dire need of peace and social cohesion among her various socio-political groups?
How do we arrest the situation given the fact that all its signs portend grave danger to the nation and are laced with the capacity to 'engineer food insecurity in the country?
How do we as a nation tackle the fact that the number of farms has fallen caused by a factor attributable to insecurity? What plan is in place to manage the nagging reality that the ratio of urban eaters to rural farmers has markedly risen as a result of farmers that fled their farms/villages in order to secure their lives? Is the federal government mindful of the worrying awareness that by 2050, global consumption of food and energy is expected to double as the world's population and incomes grow, while climate change is expected to have an adverse effect on both crop yields and the number of arable acres? What are our security and development objectives? What are the instruments targeted at achieving these objectives?
Exacerbating the situation is the belief in some quarters that since independence, the country has demonstrated that "there is no development plan (Fiscal policies, socioeconomic plans and poverty alleviations programmes) which has achieved its core objectives. There is always a disturbing laxity in marching plan targets with practical and unfailing consistency. The result is that the country remains one of the most politically and economically disarticulated countries in the world".
Accordingly, as we prod over these concerns, it will be relevant to the present discourse to add that for any programme/action to be typified as development-based/focused, development practitioners believe that such programme progress should entail an all-encompassing improvement, a process that builds on itself and involve both individuals and social change.
Requires growth and structural change, with some measures of distributive equity, modernization in social and cultural attitudes, a degree of political transformation and stability, an improvement in health and education so that population growth stabilizes, and an increase in urban living and employment.
In the same vein, it is public knowledge that throughout the early decades, Nigeria paid little attention to what constitutes sustainable development.
Such conversation, however, gained global prominence via the United Nations introduction, adoption and pursuit of the Millennium Development Goals, MDGs, which lasted between the years 2000 and 2015. And was among other intentions aimed at eradicating extreme poverty and hunger as well as achieve universal primary education, promote gender equality, reduce child mortality, improve maternal health among others.
Without going into specific concepts or approaches contained in the performance index of the programme, it is evident that Nigeria and the majority of the countries performed below average. And, it was this reality and other related concerns that conjoined to bring about 2030 sustainable agenda- a United Nation initiative and successor programme to the Millennium Development Goals (MDGs)- with a collection of 17 global goals formulated among other aims to promote and cater for people, peace, planet, and poverty.
And has at its centre; partnership and collaboration, ecosystem thinking, co-creation and alignment of various intervention efforts by the public and private sectors and civil society.
Certainly, Nigeria is plagued with development challenges such as widespread poverty, insecurity, corruption, the gross injustice and ethnic politics-and in dire need of attention from interventionist organizations (private and civil society organizations) as demanded by the agenda.
But, instead of the government's passionate plea for sustainable partnership and productive collaboration receiving targeted positive responses from private organizations and Civil Society Organizations (CSOs), such request often always elicits from critical minds and corporate organizations nothing but jigsaw:
If it has been said that government has no business in business, what business does the private sector have in helping the government to do its business of providing quality governance to the populace which is the instrumentality of participatory democracy and the election of leaders conferred on them? The reason for this state of affairs is not to be unconnected with transparency challenges on the part of the government.
To the private and civil society organizations, such a response option offers a more considerably reduced risk as no organization may be disposed to investing in an environment that is devoid of transparency and accountability.
Aside from the transparency and accountability challenge, with the constant killing, wanton destruction of property and palpable insecurity in the states, farmers have abandoned their farms to save their lives.
The effect is that food production and supplies in the country are openly threatened and may totally cut off months ahead.
The implication of this scenario if allowed is that the country is exposed to a harsher food crisis. It also sends a gory signal/message that what is to come in terms of escalation in the prices of food and agricultural produce and supplies promises to be scary.
Bearing this in mind, the question again, may be asked; what is the way forward? What are the best ways that the President Muhammadu Buhari led federal government can save Nigeria and Nigerians from this impending food crisis? What proactive steps and options are available before the federal government?
If the federal government wants to progress and development for the nation, there is no reason why everything that will lead to success must not be done. And such effort must first and fundamentally focus on developing socioeconomic policies that are not only people-focused but equipped with a clear definition of our problem as a nation, the goals to be achieved, and the means chosen to address the problems/and to achieve the goals.
As an incentive, such policies/programmes must focus on protecting the lives and property of Nigerians, job creation, development of strong institutions as well as infrastructural development.
By Jerome-Mario Utomi is the Programme Coordinator (Media and Public Policy), Social and Economic Justice Advocacy (SEJA), Lagos. He could be reached via jeromeutomi@yahoo.com/08032725374.
Diversifying into Foreign Assets – All You Need to Know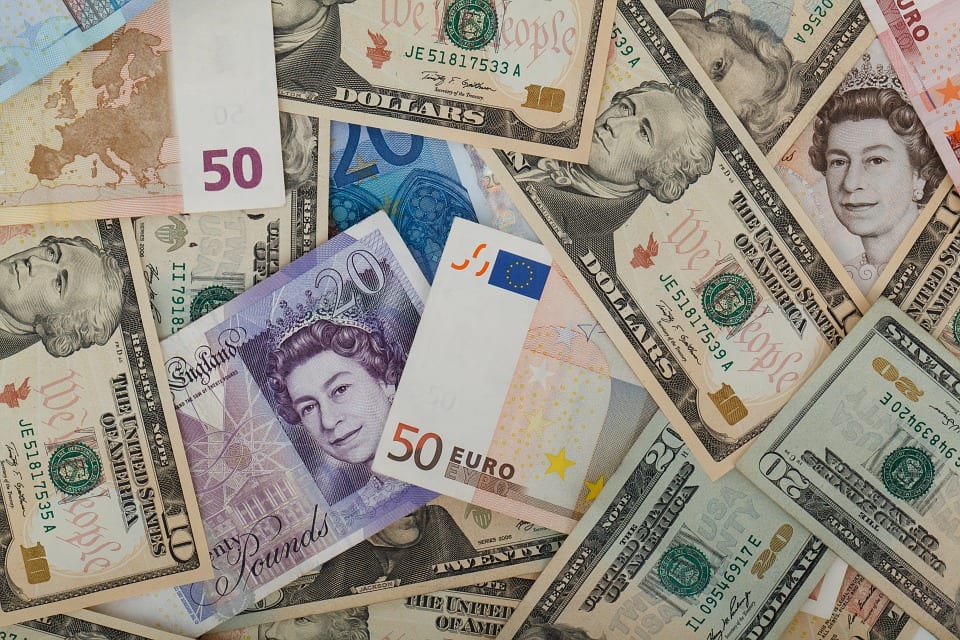 By FBNQuest
Many Nigerian investors may think that investing in a foreign currency asset is an exotic venture for ultra-high-net-worth investors. On the contrary, diversifying into foreign currency assets may be easier than you think and offers both short-term and long-term benefits.
Over the past few years, a growing number of savvy investors are putting their money into vehicles that offer exposure to low-risk dollar assets. This allows them to better manage the currency risk associated with a volatile exchange rate. They are doing this by investing in instruments like Eurobonds.
Eurobonds are debt instruments that are denominated in a currency, such as the US dollar, other than the home currency of the country or market in which it is issued. Nigeria's federal government and several companies have issued Eurobonds that are currently traded on international financial markets.
Though the Eurobond market was previously dominated by investors from large banks and financial institutions, it has now become more accessible to everyone. Individuals are able to invest in Eurobonds directly or indirectly by investing in mutual funds created for this purpose.
Among the main benefits of investing in Eurobonds is the diversification of your investment portfolio. It is never a good idea to put all your eggs in one basket, it is better to spread your investments across several asset classes or issuers.
In addition to the returns that you could potentially make from the investment, you also benefit from the protection against a possible depreciation of the naira relative to the US dollar. If the naira depreciates against the dollar, then the return that you make on your investment in a Eurobond actually increases in naira terms.
Investing in a Eurobond is a relatively medium-risk investment option for those seeking exposure to assets denominated in foreign currency. Eurobonds offer fixed coupons or interest payments. The return on the investment is, therefore, more predictable. What you can make from a Eurobond also beats the interest that you will earn in most dollar domiciliary accounts in Nigeria.
Consider the FBN Dollar Fund offered by FBNQuest. It is a medium to a long-term investment fund that provides income and capital appreciation by investing in US dollar-denominated instruments issued by the Nigerian government and reputable corporate institutions. It is well suited for and adaptable to any investor type. The Fund offers attractive returns, safety, and liquidity to investors.
Nigeria and Beggar Bowl Leadership Approach
By Jerome-Mario Utomi
As a nation, Nigeria and most of her federating states are currently faced with serious socio-economic issues/survival dilemmas.
Although this in my view has been on overtime as a nation that plays politics with everything, we have been living in denial. But as it currently stands, it has gotten to the brim and the nation/states are faced with either confess or collapse options.
According to media reports dated September 16, 2021, the nation's public debt stock stood at N35.465 trillion as of June 30, as the Director-General of the Debt Management Office (DMO) Ms Patience Oniha, disclosed.
The total public debt comprises the domestic and external debt of the federal government, the 36 state governments and the Federal Capital Territory (FCT).
Nigeria's total public debt stock was N33.107 trillion or $87.239 billion as at March 31, 2021.
FG owes 29.5 trillion, states owe N6 trillion. World Bank Group, AfDB group dominate creditors' list. Bilateral creditors include China, France, Japan, Germany, India.
Essentially, in my opinion, it is not a bad idea to borrow especially when such borrowing is development targeted/focused. However, mindless borrowing, as we have recently witnessed, can only but depletes the borrower's economic creative prowess, dwindles the propensity to achieving self-reliance and has the entity exposed to further socio-economic vulnerability.
As a nation, we appear to have forgotten that one of the negative attributes of borrowing is that once you start, it becomes your character. This borrowing habit of ours has succeeded in weakening our states to a sorry level.
The consequence of such development (thoughtless borrowing) becomes a worrying/worrisome one when one remembers a similar report that the federal government made a total of N3.25 trillion in 2020, and out of which it spent a total of N2.34 trillion on debt servicing within the year. This means, the report underlined, that 72 per cent of the government's revenue was spent on debt servicing. It also puts the government's debt servicing to revenue ratio at 72 per cent.
Within the year, debt servicing gulped N2.11 trillion. This puts the federal government's debt servicing to revenue ratio in 2019 at 54.66 per cent. This means that between 2019 and 2020, the federal government's debt servicing to revenue ratio jumped from 54.66 per cent to 72 per cent.
Now, this piece will keep issues where they are.
First, there exist reasons why state governors are reputed for not looking inward on how to make their state financially independent/self-sufficient. Most fundamental of the reasons is the feeling by some that Abuja is there to provide the needed financial succour. This has rendered most of our governors lazy and uninterested in carrying out self-introspection on how to improve their state's internally generated revenue (IGR). Instead, they prefer to borrow, not minding that every opportunity to borrow as provided comes with a looming risk.
With the exception of Lagos, Delta, Rivers and a few other states that are still active in sustaining their states via internally generated revenue, the rest share a common denominator; Abuja dependents. This also points to the fact that our problem as a nation is more of leadership as
'The strength of every state is a direct result of the strength of the leaders'.
To further support the above point as advanced, it is factually backed that our colonial overlords before independence devised very seamless ways of generating revenues. These methods include but are not limited to penetration of all the nooks and crannies of the nation's geography to ensure that all paid their taxes.
So, if that could be done by foreigners years ago and in an era devoid of enhanced information technologies, the question may be asked; what is wrong/going on with our present crop of leaders? Why can't they replicate the same or devise more creative means to make the state/nation financially viable? What is alluring about borrowing that they (leaders) consider as the only credible/efficient alternative?
Without a doubt, our leaders know how to mop up our commonwealth for their personal aggrandizement while abandoning the poor masses to mop up their tears. They (public office holders) are specialists in seeking foreign loans.
But in doing this, one point they fail to remember is that no one takes a government that governs with a beggar bowl approach seriously and no nation becomes strong or great by living on borrowed funds.
In the same token, they (leaders) must also remember that the people are watching closely, especially the youths. They should remember that in a period such as this, people watch with rapt attention, noting every move they make, learning what they really believe as opposed to what they say.
Similarly, most of our pensioners have given up hopes and have resigned to fate banking on their age-long religious teaching that their reward is in heaven.
As an incentive to change this state of affairs, it is worthy of note that Nigeria may have overtly shown remarkable improvement in their culture and civilization. That notwithstanding, for the fact that after almost 60 years of independence, the country is not only indebted to many institutions, nations and organizations but continually look up to others for aid, covertly tells a story of a nation lacking in capacity for taking responsibility for its actions and initiatives for values.
As a response to the above realities, it is my submission that there is the need for our leaders to imbibe a saving culture as this attitude of eating with our ten fingers is not in any way supporting our economic growth or sustainability.
Finally, the state governors should remember and take into action the fact that the shortest way to the bright future we seek lies in a creative approach.
Therefore, let the governors defocus on Abuja and focus on increasing their state's internally generated revenues, working in a collaborative manner with development minded/focused Nigerians. This process, who knows, may provide a lasting solution to the nation's nagging financial challenge.
Jerome-Mario Utomi, Programme Coordinator (Media and Public Policy), Social and Economic Justice Advocacy (SEJA), writes from Lagos via jeromeutomi@yahoo.com or 08032725374.
Smart Tips for Cleaning on a Budget While Being Environmentally Friendly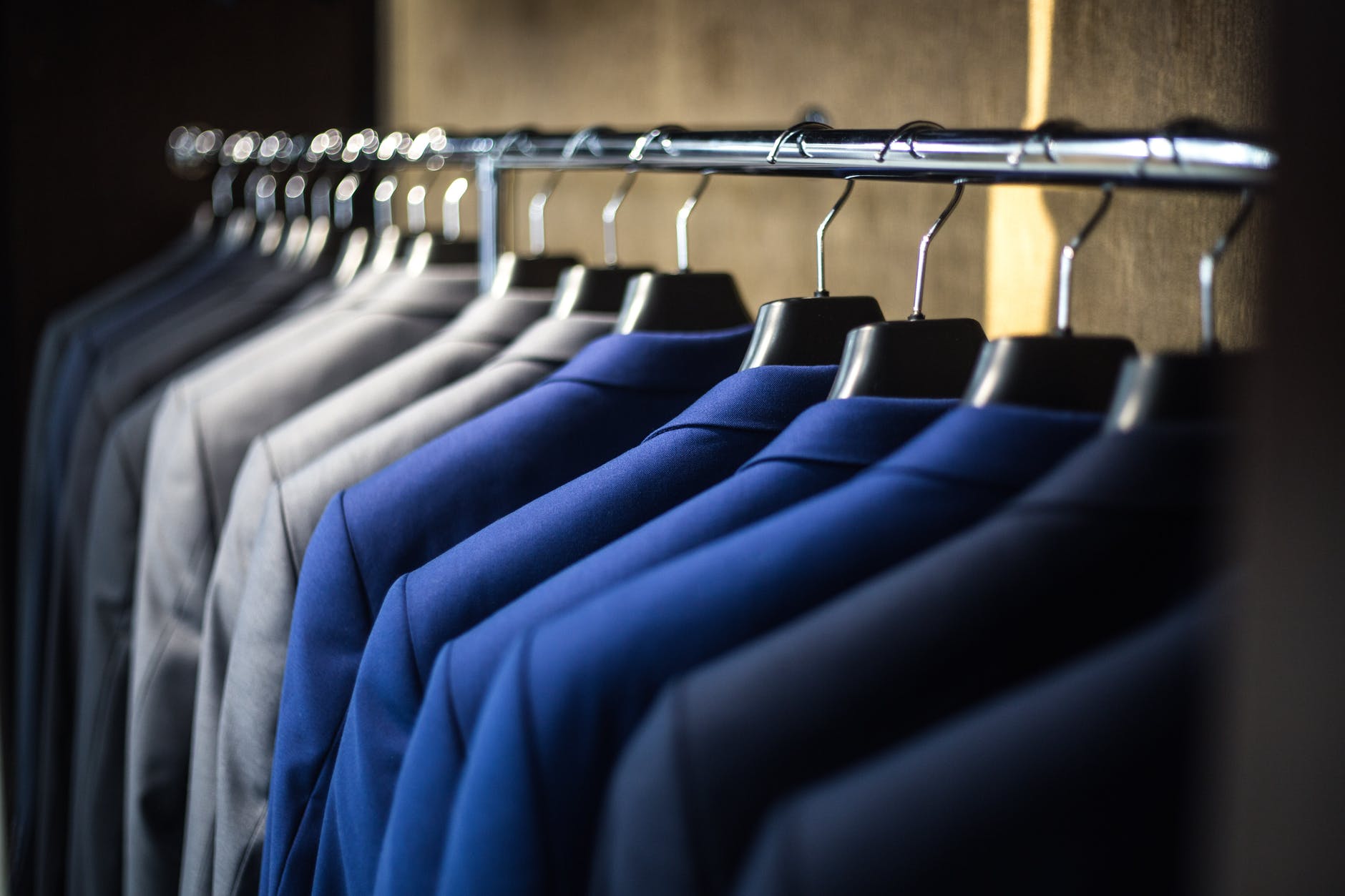 Climate change is a real thing and, as a result, everyone from big corporations to the smaller guys is looking for new and better ways to save energy.
But businesses have money and budgets for this. As consumers, we don't have a lot of money to spend on energy-saving devices and tools.
So, what can we do in our homes to conserve energy that doesn't cost an arm and a leg? A lot, according to Aisha Pandor of SweepSouth. Below are five tips that Pandor recommends to have a more sustainable home.
Use the sun
Not for solar power, no. Although that is a great idea, it can be exceptionally costly. Use the sun to dry your laundry. Instead of switching on the tumble dryer or any other electrical drying device, hang your washing on the line if you have one.
If you live in an apartment with a balcony, make use of this space to dry your laundry during the day. If not, invest in a clothes rail that you can put in the sunniest spot in your home and dry your clothes on it instead. Or you could just drape it across chairs and furniture.
Use cold water to wash your laundry
Sticking with the laundry theme, use cold water to do your washing. Warm water requires a geyser, which uses electricity. A lot of washing powders and other laundry detergents need cooler temperatures to work well, anyway. Heat is also not good for many fabrics. Stick with cold water and not only will your clothes be happy and last longer, but you will save on electricity, too.
Change your air filter on your air conditioning
Air conditioning in itself is not very energy efficient, but if you must, ensure that it's running smoothly. Check the filters and replace them on a regular basis. Filters get dirty over time, making airflow more difficult and resulting in the unit using more energy to cool down your home. Also, ensure that there are no faults on the system that prevents it from operating properly.
Use eco products
You don't have to spend loads of money on environmentally-friendly cleaning products for your home. You could even make your own. Natural ingredients such as bicarbonate of soda, white vinegar, lemon juice and apple cider vinegar are all used in homemade cleaning products.
Bicarb, for instance, helps to remove musty odours from carpets, while lemon juice mixed with bicarb makes a great paste to get rid of mildew in your bathroom basin's sealant. White vinegar is a cleaning marvel, doing anything from making ageing and yellowed white linen pillowcases look brighter again, to removing stains from coffee and teacups. You can look some ideas up on the internet about which natural ingredients will work best for your needs.
Use these tips in your home going forward, and you will be able to proudly say that you have put measures in place to be more environmentally friendly.
Latest News on Business Post