Can Africa Fund its Way Out of Poverty?
By Nelson T. Ajulo, PhD
The narrative of Africa is nothing but positive. From time immemorial, Africa has been battling with all sorts of labels. These include lack of infrastructure, inequality, lack of opportunities, high crime rate, overpopulation, bad governance, corruption, and poverty.
Many on the continent are already used to the over-flogged statement that Africans live on less than a dollar a day and that it is the world's poverty capital. The international poverty line the World Bank says is $1.90 per day using purchasing power parity.
In all of the labels mentioned above, one of the most challenging one to tackle but crucial is poverty. Primarily because of its power once tackled, mostly automatic resolving others over time, according to the Materialistic concept of economics, which define the history of all national economic formation.
In 2021 according to Development aid, there are 490 million people in Africa living in extreme poverty, or 30% of the total population. This number is up from 481 million in 2019.
Unfortunately, what further compounds the problem of poverty in Africa is the rapidly growing African population.
According to the United Nations, one in 3 people will live in Sub-Saharan Africa by 2100. The projection is 3.3 billion. Today, it is home to more than 877 million people or roughly 12 in every 100 people on earth. These are staggering poverty and population statistics.
There is a need to face this monster headlong.
For the different governments across the continent, their idea of battling poverty is relatively peripheral. Rather than fighting poverty, their poverty alleviation programs are pushing people more into poverty.
For example, poverty alleviation programs in Nigeria are centred around distributing motorcycles, sewing machines, tricycles, air driers, and farm implements, among others. However, these types of poverty eradication programs can only go as far.
In some instances, the monies spent by African governments are from donor agencies and wealthy nations.
The Organisation for Economic Cooperation and Development (OECD) Development Assistance Committee, which tracks Official Development Assistance (ODA) spending, reported that in 2019, aid to Africa totalled $US49.1 billion or 34% of total net ODA.
Furthermore, a Washington Times report said that "Over the past 60 years, at least $1 trillion of development-related aid has been transferred from rich countries to Africa, yet, endemic poverty still exists."
So, the question now is, where are the international aids meant for development going? Are they only good enough to purchase motorcycles et al.? Are they being lost to corruption or other unproven or not well thought out modes of resolving poverty?
Talking about corruption, the African Union estimated that corruption was costing the continent over $150 billion a year as of 2002.
Yet, for Transparency International, Sub-Saharan Africa is the lowest-performing region on the Corruption Perceptions Index 2020, with an average score of 32. Nevertheless, it shows a slight improvement from previous years and underscoring a need for urgent action.
 There are several cases of development funds being frittered away in Africa, especially by government officials. For example, the former president of Malawi, Bakili Muluzi, was charged with embezzling aid money worth $12 million.
The undeniable fact is that without battling corruption in Africa, it will be cumbersome for Africa to fund its way out of endemic poverty regardless of whether the monies spent are owned by the government or come from donor agencies and prosperous nations.
Importantly, donor bodies and development should ensure that monies are spent on sustainable projects to combat poverty on the continent. This may warrant not giving a large chunk of the aid to the government.
On the other hand, non-governmental organizations are trusted, especially those that have proven concepts, those with innovative ideas that will not only give instant solutions but furthermore one that will be self-sufficient over time, reliable and use IT training to get thousands out of poverty in Africa.
A non-governmental organization like the Zwart Talent Foundation is currently fighting poverty by equipping young Africans with digital skills that will get them out of poverty.
Specifically, through the Zwart Academy, the edtech arm of Zwarttalent, we train young people in digital skills, including Java, Python, Cybersecurity, Microsoft.net. and C++, among others, for six months.
Upon completing the training, the students join Zwarttech for a one-year internship to acquire practical IT experience. Afterwards, they become IT developers and start earning. As they are now ready for the IT world, we connect them to international opportunities through Zwart Recruit.
Furthermore, for students interested in setting up their businesses, we have the Zwart Hub, a startup incubation hub. We offer them all the entrepreneurial support they need to achieve their business dreams. The program is also present in the Netherlands and Nicaragua.
These are in-demand skills required in the present digital world. Less time consuming to teach and could be easily sponsored with an upfront investment and a possibility of repayment since the graduates are most likely to be employed right after an 18-month training and internship, helping them move from zero income to top 5% earners in their local economy within 5 years.
Of course, Zwart Talent and others cannot do this alone; we need funding from donor agencies and rich nations to train more people and get them out of poverty quicker and faster. So, it won't be wrong to say that donor agencies and funding bodies should consider providing more funds to trusted, proven and reliable non-governmental organizations fighting poverty with technology.
Nevertheless, this is not to push the government aside. On the contrary, the government is a critical stakeholder in combating poverty. Hence, it is essential that we all partner to fight this monster called poverty so that Africa can judiciously fund its way out of poverty.
Nelson Ajulo is the Chairman of the Zwart Talent Foundation
CEPEJ and the Reality of Niger Delta Underdevelopment Crisis
By Jerome-Mario Utomi
Talking about the Niger Delta region of Nigeria, it is true that today there exists in the Petroleum Industry Act (PIA) which made some far-reaching provisions for the host community's development such as its demand that any oil prospecting licence or mining lease or an operating company on behalf of joint venture partners (the settlor) is required to contribute 3% of its actual operating expenditure in the immediately preceding calendar year to the host communities development trust fund. This is in addition to the existing contribution of 3% to the Niger Delta Development Commission (NDDC).
It is also true that recently, Professor Yemi Osinbajo, the Vice President of Nigeria, at a function in Lagos noted that the present administration was determined to see through to the completion of all the critical projects in the region.
Once more, we are equally witnesses to the fact that the Minister of Environment, Dr Mohammad Abubakar, after a meeting in Port Harcourt, said his ministry was in talks with key stakeholders in the Niger Delta region on devising a blueprint for alternative ways to preserve, conserve and restore mangrove in the region.
Abubakar, who said the destruction of mangroves was catastrophic to the economy of the nation, noted that the resolution of the meeting in Port Harcourt was to focus on starting with short term goals of seeking alternative means of making people stay away from mangrove destruction.
However, if a serious statistical study is carried out about the area, it may be 'amazing' how the Niger Delta region has, and despite all these moves remained a backward and degraded, coastal region occasioned by crude oil exploration, exploitation and production with no better chance of development as the government is not ready to learn from its past mistakes which bother on the adoption of a non-participatory approach to development that strips the people of the region their sense of ownership over their own issues.
And as a consequence, cast a long dark shadow on efforts to improve the wellbeing and economic development of the region's individuals, peoples, and communities while resulting in a state where the region's communal right to a clean environment and access to clean water supplies was brazenly violated. And fierce war raged in the region between ethnic and social forces over the ownership and control of oil resources in the Niger Delta.
Bringing this ugly account to the fore is a recently well-timed statement/alarm raised by the Centre for Peace and Environmental Justice (CEPEJ), Comrade Mulade Sheriff, calling on the Federal Government of Nigeria not to hands-off Niger Delta region until it completes the environmental remediation and socio-economic rejuvenation of the zone devastated by long periods of oil spill neglect, crude oil exploration/exploitation, deprivation and marginalization.
The group spoke recently in Warri, Delta State against the backdrop of speculations, claims and counterclaims in some quarters regarding the advent of the PIA that the federal government will abandon its responsibility to remediate the environment.
It was argued that the PIA and allocation of 3% to host communities do not mean the federal government should shy aware of its primary responsibility of providing basic amenities for and care for her citizens, especially when the government is the main beneficiary of oil production proceeds from the region and the cause of degradation of the Niger Delta environment.
The environmental rights group, while speaking with newsmen in Warri, asserted that it is the responsibility of the Nigeria government and oil companies to remediate the degraded environment, pay adequate compensation to affected host communities and rejuvenate the lost socio-economic wellbeing of Niger Deltans for the impoverished state caused by crude oil exploration activities engineered by the federal government.
CEPEJ drew the attention of the federal government and other relevant agencies to the fact that the region has long been degraded and the environment devastated before the emergence of PIA, hence, it cannot and should not hide under the Act to further marginalize the region, rather, it should be directly involved in the remediation and socio-economic rejuvenation of the region.
Remediation and rejuvenation of the socio-economic life of the people in the Niger Delta region of the country is a responsibility that is extremely important which successive administrations have failed to address and spent far too long a time not only to attend to but also to accomplish.
In explaining the importance of the PIA to host communities, CEPEJ said "the Law or Act cannot take retrospective effect on the people it's meant to benefit and Nigerians should not lose sight of the beneficial reality of the Act.
"Before the federal government can hands off the Niger Delta, it must complete its environmental remediation as well as socioeconomic rejuvenation of the environment which is what the federal government owns the people living in the region.
"It will be unethical for the federal government to hands off at a time when the world is in agreement in terms of citizen and communal right of the people, and that it is the communal rights of the Niger Delta people to have a clean environment and access to clean water supplies which are being violated by Nigeria government and oil-producing companies operating in the region."
It also asserts that, by the admission of oil companies to the region, 'the oil industries have abandoned thousands of polluted sites in the region which need to be identified and studied in detail, He, therefore, called on environmental experts to go the extra mile to identify these spots, study them and make cases for the affected communities.
While complaining about the negative effect of oil operations in the Niger Delta, CEPEJ said due to degradation of the environment, aquatic organism and water supply sources are being adversely affected including the health and wellbeing of the people which has resulted in high mortality.
He also said that the present environmental state caused by oil companies and their operational activities need to be recovered while affected communities are adequately compensated for their losses.
Referencing what is obtainable in other oil-producing nations around the world, the rights group said, "We expect the federal government to apply what is obtainable in countries such as the Netherlands where the Dutch government requires all operators to restore their areas of operation back to how nature intended, which means all infrastructures used for operations during active production will be removed at the end of production and proper maintenance of the environment need to be carried out."
"He said this method of operation is referred to "abandonment liability" which the operating company need to carry out at the end of active operation, and that is what he expects the Nigeria government to emulate.
On the management of the 3% to host communities, the group submitted that the 13 per cent oil derivation fund and the PIA fund are meant to address the environmental, ecological and infrastructural development issues of oil communities and "we expect that should be done to better the lives of people living in oil and gas host communities."
He further insisted that the 3 per cent PIA fund should be managed by the Host Community Trust Fund as stipulated by the PIA.
It concluded that leaving the funds under the hands of Ministers or State Governors to control or even nominate candidates to manage the fund for host communities might lead to its being mismanaged the same way the 13% derivation fund allocated to oil and gas producing states for the development of oil and gas host communities was misappropriated.
To avoid a repeat of such stories, the host communities should nominate credible individuals to manage the Host Community Trust Fund as stipulated in the PIA for speedy infrastructural development and environmentally friendly condition of the oil-rich region of Nigeria.
Indeed, CEPEJ, in my view, may not be wrong.
Jerome-Mario Utomi is the Programme Coordinator (Media and Public Policy), Social and Economic Justice Advocacy (SEJA), Lagos. He could be reached via jeromeutomi@yahoo.com/08032725374
#EndSARS: No Real Consequence for Leadership Failures in Nigeria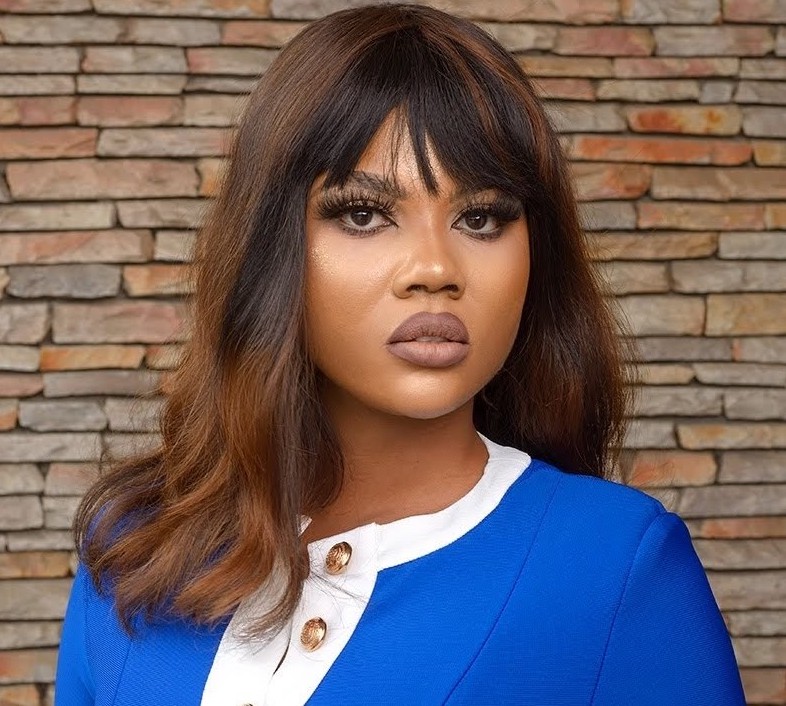 By Chinwendu Ohakpougwu
I was in Zanzibar, on a work leave when the protest that held Nigeria standstill happened. It was the #EndSARS, a protest which was largely and primarily against police brutality, but which spiralled to all other things holding the Nigerian nation down.
It was the 20th of October 2020 precisely – and our flight had left for Nigeria from Zanzibar. We had a stop-over in Addis Ababa. Just as we landed in Ethiopia, we received news that flights were grounded from entering Nigeria.
This was the second time I could clearly see a reflection of what I had watched in the movie 'Sometimes in April'. We had no transit visas and were stranded in a foreign land – with our own country evidently in ruins. It was a painful feeling. It was clear things had gone out of hand.
The airport hotel we were put in felt like some prison. Apparently, they too had received the news of what was happening in Nigeria – and they made sure to treat us in a way that was demeaning. We were not let out of the hotel. They wouldn't let us have the keys to our rooms. We slept that night, praying and hoping that the next day we would receive good news from Nigeria. Some of us had started to make plans about taking a flight to neighbouring Ghana, after all, we had the ECOWAS passport.
Miraculously, the next morning, they allowed a few more flights into the country and we took the opportunity. Ethiopian Airlines landed in Lagos in the late afternoon on the 21st of October amidst great tension. There were soldiers everywhere. We were told not to leave the airport, but most people tried to get accommodation in the hotels around the international airport.
They had to walk long distances to these hotels in Ajao. No cab wanted to leave the airport premises – and those who eventually did charged outrageous prices.
As we walked out of the airport premises to find hotels nearby, the young men littered around, blocking the road, yelled at us and cursed us, that we were the mistresses to some of these politicians and are kept away from the chaotic scenes happening back in Nigeria. They searched our bags and took some items. Soldiers were patrolling like it was Lebanon, the air was too tense and volatile. Eventually, I made it back home, safely.
Fast-forward – it's 20th October 2021, and I am witnessing the memorial of the #EndSARS. The feeling is still the same – hurt everywhere, and yet more oppression and injustice can still be seen and felt. It is as though we never picked up any lesson one year after.
As a Comms person, I try to look at these things with an industry eye and wondered why the Lagos state governor was not present at the #EndSARS memorial. I had an exchange with a friend heavily involved in political PR and he said something that struck me "Two weeks after the 2020 massacre, APC won the election in that same senatorial zone by like 10k votes. Do you know what 10k votes are? You can mobilize 10k people.
So, when I sit with politicians and tell them to care about young people, they can only scoff because there is no consequence to ignoring them. Each time events like this happen, all politicians need to do is ignore their social media accounts for a while, send some other young people to disrupt the activities and the world is fine again."
This, right here is my vexation with Nnamdi Kanu and IPOB – all that power and influence and yet all they do in the SE is a Sit At Home? What happened to real influence over who wins elections in the SE? What about teaming with the people to pick only the crop of leaders who are fit for the future we want to achieve? Nigerian youths have the numbers – and in all games, numbers are great leverage. Get out and get involved in politics. The change we desire will not happen on social media. Let us start to strategically get more smart young people into the National Assembly. That is where true and long-lasting change happens.
Chinwendu Ohakpougwu is the Head of Corporate Communications at DLM Capital Group
Nigeria: Between Persuasive Leaders and Coquettish Behaviour
By Jerome-Mario Utomi
For most of our political history, concept and reality, particularly banking on the underlying understanding of a Coquette by Robert Green, the author of The 48 Laws of Power, it will not be out of place to describe an average Nigerian as a Coquette.
The reason stems from the belief that they are experts at arousing desire through a provocative appearance or an alluring attitude.
Their strength lies in their ability to trap people emotionally and to keep their victims in their clutches long after that titillation of desire. This is the skill that puts them in the ranks of the most effective seducers. Instead of persuasion, some resort to lies, many to propaganda while the rest take to intimidation of their followers.
Regrettable, while this attribute has not only flourished but thrived with unhindered access in Nigeria, it is true that today in many parts of Europe, America and Asia; it is in sharp contrast with the demand of modern leadership. Let's look at particulars that support this claim.
First, writing on the theme the Necessary Art of Persuasion, Jay A Conger, a Henry R. Kravis Research Chair in Leadership Studies at Claremont Mckenna College, noted that gone are the command-and-control days of executives managing by decree.
Persuasion is widely perceived as a skill reserved for selling products and closing deals. It is also commonly seen as just another form of manipulation-devious and to be avoided.
Certainly, persuasion can be used in selling and deal-clinching situations, and it can be misused to manipulate people. But exercised constructively and to its full potential, persuasion supersedes sales and is quite the opposite of deception.
Effective persuasion he argues become a negotiating and learning process through which a persuader leads colleagues to a problem's shared solution. Persuasion does indeed involve moving people to a position they don't currently hold, but not by begging or cajoling. Instead, it involves careful preparation, the proper framing of arguments, the presentation of vivid supporting evidence, and the effort to find the correct emotional match with your audience.
Also, Deborah Tannen, a Professor of Linguistics at Georgetown University, in a similar research report titled The Power of Talk, Who Gets Heard and Why, underlined something that could be described as a missing link in Nigeria's leadership corridor when she among other things thus observed that In organizations, formal authority comes from the position one holds. But the actual authority has to be negotiated day-to-day. The effectiveness of individual managers/leaders depends in part on their skill in negotiating authority and on whether others reinforce or undercut their efforts. The way linguistic style reflects status plays a subtle role in placing individuals within a hierarchy.
Often, so many leaders assume persuasion is a one-shot effort. Persuasion is a process, not an event. Rarely, if ever, is it possible to arrive at a shared solution on the first try. More often than not, persuasion involves listening to people, developing a new position that reflects input from the group, more testing, incorporating compromises, and then trying again. If this sounds like a slow and difficult process, that's because it is. But the results are worth the effort.
Now, this is the lesson that every leader in Nigeria must draw from this conversation.
For a leader to be a successful persuader, Deborah Tannen and Jay A Conger were unanimous in agreement that such a leader must ask this question; do those I am hoping to persuade see me as helpful, trustworthy, and supportive?
The duo also said something striking.
Let's listen again; some leaders think the secret of persuasion lies in presenting great arguments. In persuading people to change their minds, great arguments matter. No doubt about it. But arguments, per se, are only one part of the equation.
Other factors matter just as much, such as the persuader's credibility and his or her ability to create a proper, mutually beneficial frame for a position, connect on the right emotional level with an audience, and communicate through vivid language that makes arguments come alive.
In my view, it will not be considered as an overstatement to conclude that was Nigeria's public office holder's quest to achieve persuasive purpose considered as strategic, that explains as well as propels the never-ending manner with which offices such as the Minister of Information (for the federal government), the Commissioners for Information (states), chief press secretaries, senior special assistant (media), senior special assistant media (technical), special assistant (media), special assistant (information gathering), special assistant (print media) and special assistant (electronic media), among others are created.
Under this arrangement, a government spokesperson communicates to people the work done (i.e. political and institutional) by the government. The task of assisting and supporting the members of the government and the government itself is assigned to the spokesperson.
However, the question may be asked: has the discussed topic any relevance in Nigeria public leadership arena? How well have these appointed/elected public officials performed/harnessed persuasive leadership strategies in their day to day administrations? What is the future of persuasive leadership in Nigeria? What will the state of public leadership in Nigeria be like in hundred years to come; success or failure?
While providing answers to the questions are as important as the piece itself, one thing that bothers me, in addition, is that instead of developing the art and act of persuasive leadership, most of the present public office holders in Nigeria are capped with the spirit/attributes of Paul Joseph Goebbels, a German Nazi politician and Reich Minister of Propaganda of Nazi Germany from 1933 to 1945. He was one of Adolf Hitler's closest and most devoted associates and was known for his skills in public speaking and his deeply virulent antisemitism, which was evident in his publicly voiced views.
This newfound attribute by Nigerian public office holders has made the innocent/well-intentioned position of persuasion in leadership become a platform for fierce political and ideological warfare in ways that negates rationality as human beings.
A great amount of innocent human character has been spilt, wars of words waged, countless souls/ambition persecuted and martyred.
Spokespersons have in recent times failed to communicate noble ideas and ideals. This consequence of their failures is responsible for why anarchy presently prevails in the country and accounts for why Nigerians daily diminish and are impoverished.
Take as an illustration, instead of telling their principals what the real issues are or encouraging them to keep promises that gave them victory at the polls, curtail the challenges confronting the people, and promote consensus politics, some government spokespersons encourage divisiveness, uphold autocratic tendencies, and endorse/promote media trial of political opponents.
In most cases, they become propagandists using radio, television and the internet as outlets to relentlessly false feed Nigerians.
Each time some of these spokespersons are faced with embarrassing facts about their principals, they fall back on data that is hardly objective, generating inferences that can never be described as explicit.
While finding solutions to the unwelcoming behaviours of government's spokespersons will have far-reaching effects on both the public officials and the entire Nigerians, as it is laced with the capacity to engineer socioeconomic prosperity and propel the masses to work together for the greater good of the nation, it has become overwhelmingly urgent for government spokespersons, image makers and media assistants to understand that every decision they make requires a value judgment as different decisions bring different results
Jerome-Mario Utomi, the Programme Coordinator (Media and Public Policy), Social and Economic Justice Advocacy, SEJA, wrote from Lagos. He could be reached via; jeromeutomi@yahoo.com or 08032725374.
Latest News on Business Post