The Danger of Social Media Distractions in Today's Internet Age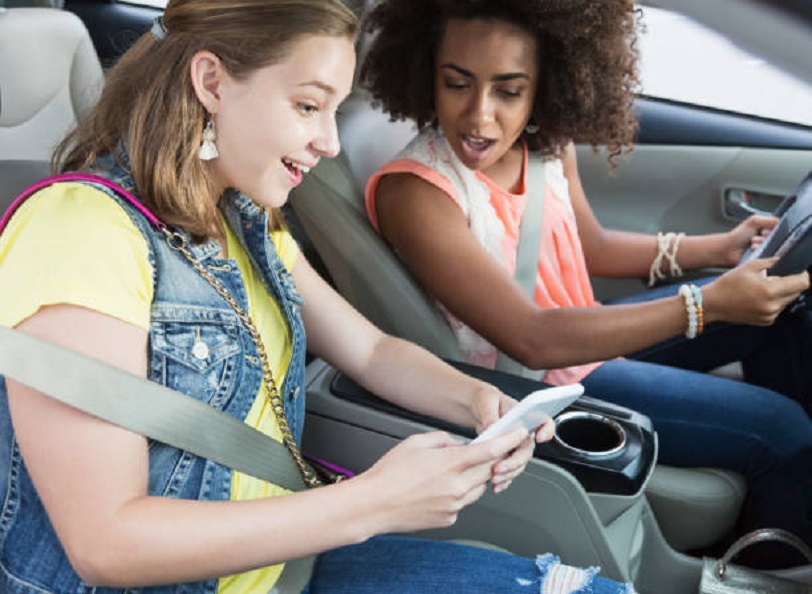 By Rotimi Onadipe
In today's internet age, social media plays many important roles in our daily lives but when we allow it to distract us, it poses many risks to almost every aspect of our life.
The dark side of social media is its addictive nature. As social media is becoming more popular, users all over the world, irrespective of age, sex, status, profession or nationality spend a large amount of their time on social media, chatting, updating status, exchanging pictures, sharing trending news and videos etc.
There is no doubt that social media has become part of our daily lives. As long as we have a smartphone, social media accounts or we belong to any social media platform, we may experience a low level of productivity in school, place of work or personal projects because our easy accessibility to these social networking sites may put us at risk of being distracted by its interesting features.
Social media distraction occurs when our attention is taken away from our daily obligations because we want to be on social media for certain reasons. Social media distraction is real and it affects most internet users directly or indirectly.
For many people, it is an irresistible temptation to check their phone when a notification pops up. Others cannot do without chatting on social media while talking, reading, praying, eating, cooking or driving. All these contribute to distractions from daily responsibilities.
As long as we have social media accounts and we are active in some social media platforms, we may sometimes experience distractions and low productivity in school, place of work or other personal projects due to our easy accessibility to these social networking websites.
Common social media distractions:
Checking your phone first thing in the morning before doing other things.
Checking social media during work or school hours.
Chatting on social media while eating, cooking, talking, walking or driving.
Chatting secretly during important meetings.
Responding to social media posts in the toilet or bathroom.
Changing the date or time of an important meeting because you want to stay longer on social media.
However, to fulfil your daily responsibilities and avoid social media distractions, the following tips will be of great help:
Turn off notifications.
Don't switch on your data at all times.
Create a schedule for your social media usage and keep to it.
Avoid chatting during working hours or study time.
Limit the number of your social media accounts or platforms you belong to.
Be focused on your daily obligations and don't allow social media to distract you from your daily obligations.
Start a productive morning routine every day before you check your phone.
Don't reply, comment, like or share every post you see online.
Delete all Apps that you don't really need on your device.
Limit the number of what you post on social media.
Take a record of what you learn on social media every day.
Develop a hobby that is very informative and educative and practice it every day.
Switch off your phone or put it on silent mode during important meetings.
Avoid chatting while walking, reading, eating, cooking or driving.
Don't postpone an important journey or change the date or time of an important meeting because you want to stay longer on social media.
Infrastructural Development and Rising Debt Profile
By Jerome-Mario Utomi
It is not by any standard a palatable news report that the federal government made a total of N3.25 trillion in 2020 and out of which spent a total of N2.34 trillion on debt servicing within the year.
This means, the report underlined, that 72 per cent of the government's revenue was spent on debt servicing. It also puts the government's debt servicing to revenue ratio at 72 per cent.
According to the report, a review of the budget performance of the 2020 Appropriation Act in 2019 shows that the federal government made total revenue of N3.86 trillion.
Within the year, debt servicing gulped N2.11 trillion. This puts the federal government's debt servicing to revenue ratio in 2019 at 54.66 per cent. This means that between 2019 and 2020, the federal government's debt servicing to revenue ratio jumped from 54.66 per cent to 72 per cent. The report concluded.
Without fail, going by information coming from government quarters, this piece must as a background acknowledge that the chunk of debt currently serviced, was used to finance infrastructural development such as roads, rail and electricity.
It is also aware that infrastructure enables development and also provides the services that underpin the ability of people to be economically productive, for example via transport. "The transport sector has a huge role in connecting populations to where the work is," says Ms Marchal.
Infrastructure investments help stem economic losses arising from problems such as power outages or traffic congestion. The World Bank estimates that in Sub-Saharan Africa closing the infrastructure quantity and quality gap relative to the world's best performers could raise GDP growth per head by 2.6 per cent annually.
With the above highlighted the questions that are important as this piece itself is; must the nation borrow in ways that mortgage the future of our nation? Have we as a nation forgotten that development is said to be sustainable 'when it is achieved without excess socioeconomic environment degradation, but in a way that both protects the rights and opportunities of coming generations and contributes to compatible approaches?
Like Apostle Paul queried in the Christian Holy Book-the Bible; so, shall we then continue in sin that grace may abound? Paul replies with a resounding "God forbid" (Romans 6:2) Likewise, this piece is asking our nation handlers; must we continue to borrow recklessly all in the nation of infrastructural development? Must we sacrifice our nation's liberty and our children's future on the altar of infrastructural development?
As the nation goes on a borrowing spree and speeds on 'borrowing lane' in the name of infrastructural development, one may be tempted to ask; if we have forgotten that already, going by World Bank's revelation that "almost half of the poor people in Sub-Saharan Africa live in just five countries: and they are in this order, namely; Nigeria, the Democratic Republic of Congo Tanzania, Ethiopia and Madagascar?
Can't President Muhammadu Buhari-led federal government appreciate the time-honoured aphorism which says that; no nation becomes strong/great by living on borrowed funds?
At this point, let's situate what qualifies the present concern as not just a challenge but a crisis that all must worry about.
Recently, it was in the news that PricewaterhouseCoopers, a multinational professional services network of firms, operating as partnerships under the PwC brand, in a report entitled Nigeria Economic Alert: Assessing the 2021 FGN Budget, warned that the increasing cost of servicing the debt will continue to weigh on the federal government's revenue profile.
It said, "Actual debt servicing cost in 2020 stood at N3.27 trillion and represented about 10 per cent over the budgeted amount of N2.95tn. This puts the debt-to-revenue ratio at approximately 83 per cent, nearly double the 46 per cent that was budgeted.
"This implies that about N83 out of every N100 the federal government earned was used to settle interest payments for outstanding domestic and foreign debts within the reference period. In 2021, the FG plans to spend N3.32 trillion to service its outstanding debt. This is slightly higher than the N2.95tn budgeted in 2020."
That is not the only apprehension.
In 2020, one of the reputable national newspapers in Nigeria in its editorial comment among other observations noted that Nigeria would be facing another round of fiscal headwinds this year with the mix of $83 billion debt; rising recurrent expenditure; increased cost of debt servicing; sustained fall in revenue; and about $22 billion debt plan waiting for legislative approval.
It may be worse if the anticipated shocks from the global economy, like Brexit, the United States-China trade war and the interest rate policy of the Federal Reserve Bank go awry. The nation's debt stock, currently at $83billion, comes with a huge debt service provision in excess of N2.1 trillion in 2019 but is set to rise in 2020.
This challenge stems from the country's revenue crisis, which has remained unabating in the last five years, while the borrowings have persisted, an indication that the economy has been primed for recurring tough outcomes, the report concluded.
Today, such fears raised cannot be described as unfounded just as this author doesn't need to be economists to know that as a nation, we have become a high-risk borrower.
Indeed, the question may be asked; why has the country's revenue crisis remained unabated in the last six years?
Within the context, the answer lies in the fundamental recognition that there is a country reputed for crude oil dependence and laced with a management system devoid of accountability, transparency and accuracy. And before a real solution can be proffered, we need as a nation to find and understand the sources of the national problems without losing sight of the real and lasting meaning.
As an illustration, in 2020, the Nigeria Extractive Industries Transparency Initiative (NEITI), going by report state that the nation loses about $4.1 or N123 billion annually due to poor crude oil production metering, stating that unless the government takes appropriate measures, limitations in the metering of crude oil production will continue to pose a serious threat to the nation's revenue target.
Regrettably, Nigeria is the only oil-producing country without adequate metering to ascertain the accurate quantity of crude oil produced at any given time, the report concluded.
What the above tells us as a country is that more work needs to be done, more reforms to be made; that as a nation, we are poor not because of our geographical location or due to the absence of mineral/natural resources but because of our leaders fail to take decisions that engineer prosperity. And we cannot solve our socio-economic challenges with the same thinking we used when we created it.'
Definitely, this piece may not unfold completely the answers to these challenges, but there are a few sectors that a nation desirous of development can start from.
The first that comes to mind is the urgent need for diversification of the nation's revenue sources. Revenue diversification from what development experts are saying will provide options for the nation to reduce financial risks and increase national economic stability: As a decline in a particular revenue source might be offset by an increase in other revenue sources.
Finally, within this period of economic vulnerability, a new awareness that must not be allowed to go with political winds is the expert warns that, "Accumulated debt can hinder a country's development, especially when most of the revenue generated is used to service debt.
"When money that should be used to pay salary or cover the cost of capital infrastructure is used to pay a debt, people are affected as they don't have enough money to spend.
"So, when a huge amount is used to service debt, there is no way capital development can happen, and this affects the people and the country generally."
Jerome-Mario Utomi is the Programme Coordinator (Media and Public Policy), Social and Economic Justice Advocacy (SEJA), Lagos. He could be reached via jeromeutomi@yahoo.com/08032725374.
The Vital Role of Managed Services to Deliver Secure Networks
By Mohamed Elsokkary
The exciting evolution of connectivity will undoubtedly touch every aspect of society and change it for the better.
With the deployment of 5G and the demand for reliable, secure, and robust connectivity, mobile network operators need to address the intensifying complexity of their networks that is driven by the increasing volume of devices, multiple new technologies, and more diverse service requirements.
From the nuisance of a funny clip on social media applications annoyingly freezing to critical communications where a glitch could be serious, if it affects remote surgery or an automated factory, secure user experience is now the main end-user expectation as 5G use cases become more demanding, critical and sophisticated.
After 5G networks are planned, designed, built, optimized and then transferred to operations, the focus shifts to supporting the overall quality and security experience of end-users which necessitates a fundamental shift from the way deployed networks are managed and optimized today.
This shift from the traditional network resource management model – where technology-related capacity, performance and availability are key – to successfully operating high-performance service-driven networks in a secure manner means that the operations and optimization of 5G networks must transform from being technology to end-user service-centric.
There are critical measures that are adopted by Managed Services Providers (MSPs) to protect data and ensure the ongoing confidentiality, integrity, and availability of Services. These 'Technical and Organizational Measures for Security' include, but are not limited to the following:
    Business Continuity Management: MSPs should design and implement the process and tools with the right expertise to ensure the continuity of information security management in adverse situations, such as during a crisis or disaster.
    Information Protection & Information Assets Handling: MSPs should ensure the protection of Communication Service Providers (CSPs) data against unauthorized access, and maintain the policies on the use of cryptographic controls, and the protection and lifetime of cryptographic keys in accordance with industry best practice. In addition, Regular performance of security assessments on Information systems is advised to detect any vulnerabilities.
    Identity & Access Management: MSPs are tasked to maintain controlled processes and systems covering the formal registration of users with a unique identity as a prerequisite for granting any access to the user.
    Software Development: One of the important tasks of MSPs is to ensure that the development, testing, and operational environments are separated to reduce the risks of unauthorized access or changes to the operational environment.
    Network Security: Operating procedures for the management of network security should be maintained by MSPs, including intrusion detection and prevention, firewall protection, denial of service attack and prevention, and web filtering. In addition, the protection of secure areas with appropriate entry controls designed to ensure that only authorized personnel are allowed access and physical access to areas where any data is stored is restricted to Authorized Users.
The trustworthiness not only originates from a set of security features, but also from system design principles and implementation considerations that have all been applied with a holistic and risk-based mindset.
As such, Ericsson Managed Services has addressed such challenges and strengthened its security agenda to meet the industry-standard requirements using AI and ML algorithms. Ericsson Operations Engine utilizes AI and data-driven solutions to power intelligent, predictive mobile networks. This allows for detection, monitoring and managing threats using real-time risk visibility and automated resolutions – delivering robust security from device to cloud.
With such enhanced data-driven operation capabilities and end-to-end improvements based upon predictive forecasting of network performance, MSPs can bring economies, and deliver better operations thus giving CSPs the opportunity to deliver enhanced services to their customers and increasing business opportunities.
Getting the right Managed Services partner will fulfil any CSP's high mandates on security, ensure confidentiality, integrity, and availability of assets, protecting the brand image, and minimizing any business disruption.
Mohamed Elsokkary is the Head of Managed Services for Gulf Countries at Ericsson
As 'The Eagles' Gather in Lagos to Celebrate GbaramatuVoice at 6
By Jerome-Mario Utomi
Recently, I read with excitement a statement by the management of Gbaramatu Publishing Company Limited, owners of GbaramatuVoice Newspaper, announcing the planned programmes for its forthcoming 6th annual lectures/Niger Delta Awards event slated for Tuesday, August 10, 2021, by 10:00 am, at the Eko Hotels and Suites, Victoria Island, Lagos State.
The statement, which was personally signed by Jacob Abai, the GbaramatuVoice publisher, among other remarks, noted that the anniversary celebration/lecture will have a central theme Dwindling State of Crude Oil Demand in the Global Market: The Way Forward, and will have Dr Goodluck Ebele Jonathan, former President of the Federal Republic of Nigeria, deliver a keynote address.
Others expected at the event are Vice President Yemi Osinbanjo, as Special Guest of Honour; Governor of Bayelsa State, as host; Lagos State Governor, Mr Babajide Sawoolu, as chief host; Mr Samuel Ortom, the Governor of Benue State, nominated as Best Governor of the Year (Defence of Democracy); while Dr Ifeanyi Okowa, the Governor of Delta State, will chair the occasion.
Essentially, aside from the high calibre of people expected at this event-the third in the series coming after Abuja and Port Harcourt, making this particular occasion alluring in my views is the new awareness that the Newspaper will use the opportunity provided by its 6th Anniversary celebration to launch a Resource Centre for Niger Delta Studies as well as a media institute where fresh graduates from the region interested in media practice shall be trained on different media skills for self-reliance.
The newspaper is presently in the estimation of stakeholders likened to the Biblical grain of mustard seed, which a man took, and sowed in his field; which indeed is smaller than all seeds but when it is grown, it is greater than the herbs and becomes a tree, so that the birds of the air come and lodge in its branches. (Mathew 13; 31-32, Mark 4; 30-32, Luke 13; 18-19).
To buttress this fact, the newspaper was established in 2015, in one small apartment located in a sleepy but egalitarian part of Effurun, Warri, Delta State, and against all odds hit the newsstands in August of the same year.
But today, it has become to the admiration of all, a leading source of authentic/authoritative information about the coastal/Niger Delta region and vehicle for promoting good governance and rewarding excellence/proponents of democracy/good governance in Nigeria.
As the newspaper celebrates, another area of interest to focus on is the personality behind GbaramatuVoice newspaper-in the person of Jacob Abai, the man I usually call the Publisher.
I know him. We met as students at the School of Media and Communication, Pan Atlantic University, Lekki, Lagos. He has always declared to me and others who care to listen that leaders who scale in the media industry did so regardless of background, skill and talent but because they were open to learning, took deliberate steps to confront their shortcomings and modelled their vision to that of great leaders that did not flounder in the industry.
This philosophy he explained informs his choice of Uncle Sam Amuka, the founder of the Vanguard Newspaper Limited, Mr Mike Ibru of the Guardian Newspapers among others as his role models.
Without any shadow of the doubt, there exists no record pointing to the fact that Abai attended elite academic institutions such as Harvard or Oxford University.
Yet, he has within record time become the leader that his organization and of course the media industry want him to be. In my view, what has really worked is his time-honoured believe that in a business setting one must be able to not only generate ideas but translate those ideas into results.
As Abai celebrates, it is my view that two factors have so far worked for him in his media excellence agenda. First, one happened on highly professionally trained journalists who understand and are dedicated to the Niger Delta course while collaborating with national and international media organizations across. This strategy helped Gbaramatu Voice become a gateway to Niger Delta-related news that is factually supported.
The second is his understanding that 'sound strategy is more basic to a young company than resolving hiring issues, designing control systems, setting reporting relationships, or defining the founder's role'. That venture based on a good strategy can survive confusion and poor leadership, but sophisticated control systems and organizational structures cannot compensate for an unsound strategy.
This understanding assisted GbaramatuVoice to focus on issues, not personalities. It has also resulted in its capacity to carve a niche for itself in record time and earnestly given the newspaper a quantum leap.
As an illustration, within this period, the newspaper has against permutation diversified to online news publishing, Face of Gbaramatu beauty pageant, and recently ventured into full-time electronic broadcasting with the establishment of the GbaramatuVoice Television that can be sourced online.
These successes have earned the newspaper, The Niger Delta Newspaper of the Year 2017, 2018, 2019 and 2020 awards.
Broadly speaking, there exist another reason, just one more but fundamental reason why the GbaramatuVoice 6th anniversary is considered as a celebration for all Niger Deltans and supported by the government-local, state (south-south governors), the federal and of course the corporate bodies operating in the Niger Delta region particularly the International Oil Companies (IOCs). Such a reason has to do with the restoration/existence of peace in the region.
We must recall that the region was formerly characterized by perennial violence occasioned by mutual suspicion and hostilities between the IOCs and the Federal Government on one side and host communities on the other side.
Such narrative and state of affairs have since been thrown into the waste bin of history with the advent of Gbaramatu Voice and its team of journalists that spend more time on the high seas and creeks than on the land.
The Gbaramatu Voice has become reputed for bringing to the surface the hidden injustices and tensions that are always alive and active in the region to where it can be seen and treated.
This point becomes particularly appreciated when one remembers that before now reports from the region were always slanted by some media groups in such a way that are 'valid, but prevents others from deciding for themselves whether the claim to validity is correct-by not including the data that others could use to decide for themselves whether the illustration was valid; And, by placing their conclusion in such that disguises their logical implications'.
At this point, an important distinction to make is that GbaramatuVoice has become not just another platform for disseminating the truth and information that can be controlled at will.
Rather, it is a platform for pursuing the truth, and the decentralized creation and distribution of ideas; in the same way, that government is a decentralized body for the promotion and protection of the people's life chances. It is a platform, in other words, for development that the government must partner with.
Finally, even as I congratulate him for this great feat, and join him in welcoming to the occasion dignitaries which include but are not limited to, namely; traditional rulers from the Niger Delta, captain of industries within and outside the country, executives of IOCs operating in the country, public office holders from the Niger Delta region, leaders of specialized groups in Nigeria, among others, the question, as a media practitioner who understands the shaky nature of the industry, that still pops in my mind is; where Abai, got this well-formulated strategy/tactics for building a sustainable media organization in Nigeria?
Jerome-Mario Utomi is the Programme Coordinator (Media and Public Policy), Social and Economic Justice Advocacy (SEJA), Lagos. He could be reached via jeromeutomi@yahoo.com/08032725374.
Latest News on Business Post