The Man Ortom; His Politics and Leadership Style
By Jerome-Mario Chijioke Utomi
There are clear thinkers, muddled thinkers and people that fall in between. Clear thinkers are the ones that can cull everything down into the right points and they are very hard to find.
But if you get yourself a team of clear thinkers, the possibilities are endless. These are men who see tomorrow, trailblazers and high-level executives, but most often misunderstood by some fellow countrymen still stuck in the old normal of yesterday.
Without any shadow of the doubt, Samuel Ioraer Ortom, the incumbent Governor of Benue State and the only PDP Governor in the North Central geopolitical zone of the country fittingly falls into the bracket of a clear thinker as outlined above.
Apart from being reputed for possessing nation-building prowess and burning desire to see Nigeria transform to a nation where equity, justice and peace shall reign supreme, there are some indices that reflect the fact that with Ortom, things are as good as the People Democratic Party (PDP) as a party might wish them.
The assertion is predicated on some critical creative leadership feats. The ingenuity that vividly signposts/qualifies him as not just outstanding but a rallying political figure within the North Central geopolitical zone and the nation as a whole.
First of such is Ortom's ability to against all odds rally support for, and have Iyorcha Ayu elected, as the consensus National Chairman of the PDP. Making the development unprecedented is that he (Ayu) got 3,426 affirmative votes out of 3,511 accredited voters.
Still, on the emergence of the Chairman, there exists yet one more thing that made Governor Ortom's achievement in this direction, not just commendable but an accomplishment that must not be allowed to go with the political winds.
Evidence abound, if only sought for that prior to the election, the PDP as a party has resolved not to have the new party chairman from any of the PDP controlled states. Despite this standing rule, Governor Ortom was able to convince his colleagues on why his state (Benue) should produce the party's National Chairman, despite being controlled by him, a PDP governor.
Making the development newsy is the awareness that he (Ortom) is the only PDP governor from the North Central part of the country. Yet, he was able to rally support, persuade, convince and win the confidence of Governors from other zones like the South-South geopolitical zone who ordinarily could have used their numerical advantage to have their way.
Comparatively, why Ortom's effort needs to be appreciated and celebrated is the news report that while he (the Governor) seamlessly had his candidate carry the day; efforts by some interest groups within the party to achieve the same for their candidates suffered a setback as agreement could not be reached for three offices.
Another area of interest that is worth commenting about Governor Ortom's foresighted leadership is in the area of the anti-open grazing campaign which he spearheaded.
Those Nigerians who in the wake of the farmers/herders crisis across the country, were against Governor Otrtom's position on the matter has finally come to the realization of the wisdom behind his argument and have finally aligned with his approach to the job of leadership.
Two instances are noteworthy to buttress the validity of this claim.
Like a prophet and a lone voice in the wilderness, he cried persistently that the need for solutions to insecurity has become more urgent at the present because the problem is far more serious now than it was a few years ago. He called on the federal government to address the deteriorating insecurity in the country which manifests in killings, kidnappings, arson and other acts of banditry and terrorism.
Worsening the situation was the fact that his calls came at a time when someone outspoken, with a different set of ideas, values, or organizing techniques, was viewed as 'the enemy within'. And the constructive debate is perceived as unnecessary, messy and divisive, and differing political ideas and strategies are perceived as destructive to the nation's interest.
Today, there is progress across the board. At the National Assembly, both the Upper and Lower Houses have finally seen reason and presently align with his position on insecurity in the country.
In the southern part of the country also, the story is not different. There is indeed a change in narrative.  Such an account of change is signposted in progress expressed by the Southern Governors Forum who on May 11, 2021, converged in Asaba, the Delta State capital, to review happenings in the country. The meeting which was attended by 15 of the 17 states ended with far-reaching resolutions and demands on the federal government.
Like Ortom, the Southern Governors in a communiqué read by the Forum's Chairman and Governor of Ondo State, Rotimi Akeredolu, decried the activities of alleged Fulani herdsmen and their roles in fuelling insecurity in most of the states and resolved to ban open grazing by the herders across the states with immediate effect.
The Governors equally decried what they described as an unfair distribution of federal appointments and other inequalities in the polity and urged the Buhari administration to "urgently convoke a National dialogue" to find solutions to most of the woes assailing unity and peace of the country.
They also asked President Buhari to take "bold steps" to restructure the country and urged the President to address the nation. Ortom, in my view, has gotten younger brothers in the southern Governors who now share his understanding of a true Federal system and nation-building.
As argued elsewhere, Governor Ortom's ban of open grazing in his state is important because open grazing is the first line of conflict between herders and farmers. The friction has already caused untold hardship as farms worth millions have been destroyed, farmers have been killed for resisting herders' influx into their farmlands; consequently, many farmers have been forced to flee from their farms, farms' yields have dimmed and food inflation is gaining ground across the country.
As the commentary continues, there are two striking attributes that stand Ortom out; first and very fundamental, well-meaning Nigerians are in agreement that he is a national leader that is well respected by all.
Secondly, Ortom is among the few public office holders in the country that have played politics using global rules and dictates. He is in the opinion of this piece exposed to the present attack not because there is an established link with non-performance, but primarily because, the accusers feel that he occupies a public office and therefore, lacks the right to private living.
Utomi Jerome-Mario is the Programme Coordinator (Media and Policy), Social and Economic Justice Advocacy (SEJA), Lagos. He could be reached via jeromeutomi@yahoo.com/08032725374
6 Ways Google is Working With AI in Africa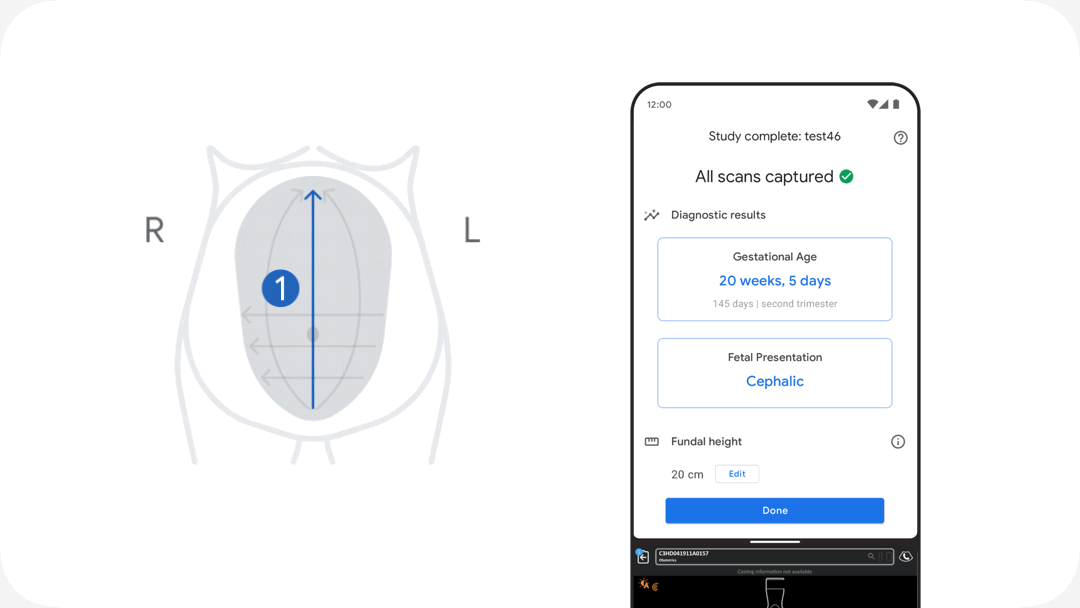 Lounging on Labadi Beach, browsing the shops on Osu's Oxford Street, ending the day with a meal in a local chop bar: This is Accra, Ghana's bustling capital city. It's also where, in 2018, we opened our first AI research centre in Africa.
The centre houses research labs that explore how we can use AI to help solve pressing problems affecting millions of people both locally and globally, like mapping buildings in remote locations to provide better electricity. Our local researchers collaborate with research teams across the globe to work on AI-based tools to create change for communities worldwide, including in various countries across Africa.
Here are six AI projects we're working on in our Accra research centre and beyond and how we're hoping they'll make a difference.
Mapping buildings
Even with satellite imagery, it can be difficult to map buildings in remote locations. When these buildings go unmapped, it can make things like planning infrastructure difficult. Our Open Buildings dataset project, launched by a team in the Accra research centre, combines AI with satellite imagery to pinpoint the location of buildings. That helps governments and nonprofit organizations understand the needs of residents and offer assistance. In Uganda, for example, the nonprofit Sunbird AI is using the dataset and working with the Ministry of Energy in Lamwo district to study villages' electrification needs and plan potential solutions, such as prioritizing electricity in important areas like commercial centres. And we're continuing to expand our Open Buildings dataset to see how it can help communities in more areas. In addition to various countries in Africa, the dataset now covers 16 countries in Southeast Asia, including Bangladesh and Thailand.
Forecasting floods
The United Nations has reported that half of the world's least-developed countries lack adequate early warning systems for disasters, including floods. In West and Central Africa specifically, where flooding can be severe, early warning systems could enable better preparation and potential evacuation. Lifesaving technology, like our Flood Forecasting Initiative, can help residents stay safe and give governments time to prepare. We're using AI models to predict when and where riverine floods will occur in 80 countries worldwide, including 23 in Africa. Our Flood Hub platform displays the forecasts up to seven days in advance, with detailed inundation maps — showing different water levels predicted in different areas — so people know what to expect where they live.
Predicting locusts
Locust infestations can have a devastating effect on food crops. Through collaborations with AI-product-focused company InstaDeep and the Food and Agriculture Organization (FAO) of the United Nations, our team at the Google AI Center in Ghana is helping to better detect locust outbreaks and enable farmers to implement control measures. The AI Center team is working on building a model that forecasts locust breeding grounds using historical data from the FAO and environmental variables like rainfall and temperature.
Improving maternal health outcomes with ultrasound
Ultrasounds can be crucial for identifying potential complications during pregnancy. In recent years, sensor technology has evolved to make ultrasound devices significantly more portable and affordable. Globally, we have been working on building AI models that can read ultrasound images and provide important information to healthcare workers. In Kenya, for instance, we are partnering with Jacaranda Health to help improve our ultrasound AI technology, with a focus on using handheld ultrasound devices that don't need to be attached to larger machines. This can help people who aren't trained to operate traditional ultrasound machines to acquire and interpret ultrasound images and triage high-risk patients simply by sweeping the handheld probe across the mother's belly.
Helping people with non-standard speech make their voices heard
We built Project Relate, an Android app that uses AI research, to help people with non-standard speech communicate more easily. After recording 500 phrases, users receive a personalized speech recognition model. Now available for user testing in Ghana, it can transcribe speech into the text; use a synthesized voice to repeat what the speaker has said; and engage Google Assistant to complete tasks, such as asking for directions, playing a song or turning on the lights.
Teaching reading to children worldwide
Due in part to the effects of COVID-19, it's estimated that about two-thirds of 10-year-olds globally are unable to read and understand a simple story. Read Along, Google's AI-based reading tutor app and website is helping to increase child literacy. Diya, the in-app reading buddy, listens to the speaker reading aloud, offering support when they struggle and rewarding them when they do well.
Over the past three years, more than 30 million kids have read more than 120 million stories on Read Along. That progress helps the children, but it also affects their families. For example, one of our Lagos users, William, began using the app when he was 10 years old. He went from being able to read for three minutes at a stretch to reading for 90 minutes at a time. "I am more confident about William's future because he can read well," said William's mom, Martha, "Not just reading well — he now loves to read."
May 27, Child Rights, Social Media and Child Development
By Jerome-Mario Chijioke Utomi
Every May 27, the global community celebrates one of its 'annual rituals' tagged Children's Day, aimed at promoting mutual exchange and understanding among children and secondly to initiating action to promote the ideals of the United Nations Charter and the welfare of the world's children.
Historically, the event has been celebrated since 1950; it is celebrated on June 1 in most Communist and post-Communist countries. World Children's Day is celebrated on the 20th of November to commemorate the Declaration of the Rights of the Child by the UN General Assembly on 20 November 1959. In some countries, it is Children's Week and not Children's Day.
While it defines a child as any person under the age of 18, the United Nations Children's Fund (UNICEF), an agency of the United Nations responsible for providing humanitarian and developmental aid to children worldwide, in one of its Convention on the Rights of the Child, outlined specific rights for children, including the right to survival, a name, family life, private life, dignity, recreation, cultural activities, health services, and education.
To further explain these provisions, the world governing body added that all children have all these rights, no matter who they are, where they live, what language they speak, what their religion is, what they think, what they look like, if they are boy or girl, if they have a disability, if they are rich or poor, and no matter who their parents or families are or what their parents or families believe or do. No child should be treated unfairly for any reason.
UNICEF insisted that when adults make decisions, they should think about how their decisions will affect children. All adults should do what is best for children. Governments should ensure children are protected and looked after by their parents or other people when needed. Governments, the Covenant added, must do all they can to make sure that every child in their countries can enjoy all the rights.
Even as it argued that the government of every nation should let families and communities guide their children so that, as they grow up, they learn to use their rights in the best way, UNICEF submitted that every child has the right to be alive and Governments must therefore make sure that children survive and develop in the best possible way.
For me, UNICEF's position is well understood and appreciated, particularly when one remembers that children are not only innocent but the most treasured possessions on earth that are loved by one and all and as grown-ups, we have the job of nurturing our kids to be strong and independent. And as parents and caregivers, we are doing the most important job here. We all have a role to play in treasuring our children. No one needs to do the big job of being a parent by themselves. Friends and family is the best people to lend a helping hand.
The above fact notwithstanding, another area of concern that is as important as the celebration itself is parents' inability to regulate the activities of their children on social media and the government's payment of reluctant respect to quality education to these children.
To shed more light on the above, there was a veiled agreement among participants in a focused group discussion held recently in lagos, Nigeria, that what users make out of social media depends largely on their ability to perform, and engage their minds on tasks such as learning, reasoning, understanding and other activities known for its far reaching positive impacts.
But in the present circumstance in Nigeria, the vast majority of parents have at different times and places, in their concern for values such as Work, success, prestige, and money, advocated that social media, like a free press, is an organic necessity in a society and if children are precluded from using social media to ventilate their sentiment on a matter which may involve the most serious and alarming consequences that can invite the consideration of mankind; their freedom of speech may be taken away, and dumb and silent they may be led, like sheep to the slaughter.
Undoubtedly, looking at the crowd of Nigerian children that fraternize with social media with ' 'exiting progress'', recorded in this direction, and instincts coming from the larger society, it is evident that social media has great power to educate, create new ideas and promote human relations. But just as an unchained torrent of water submerges the whole countryside and devastates crops, even so, uncontrolled use of social media serves but to destroy.
This is the reality confronting our nation.
If this line of reasoning is correct, it will necessitate the posers as to; how many of the children/youths in Nigeria would stand the test? Who will stop those that cannot apply the virtue of moderation in their use of social media? And who should be the judge? Or must we as a nation allow the useful and the useless, like good and evil go on together, allowing our nation to reap whatever fruit that comes?
Again, aside from the fact that many who originally supported children's unhindered access to social media have recently realised that such judgment was plagued with moral and ethical issues, there are questions of what the parents and government are doing to regulate access from within. Why have Nigerian children for the moment lost all fear of punishment and yielded obedience to the power of social media?
The solution to these problems, urgent as they are, must be constructive and rational.
First, parents must not fail to remember that the formation of a child is a delicate one. In fact, experts have described adolescence as a period of the storm, a stage in the child's developmental growth that drives the youths to explore and express their psychosexual selves to possibly know more about the world around them. Once the point is missed, such ignorance and mistake by the parents cause the child an opening that many a time is voluntarily but wrongly filled by the social media posing as a friend.
In the opinion of this piece, what children desire most from their parents are love, solidarity, peace, faith and not unhindered or uncensored access to social media.
Beyond the above concern lies the question of how the government contributes to children's social media abuse.
Certainly, the not-too-impressive educational system characterized by incessant industrial action, on the one hand, and the quality of materials youths are exposed to by teachers in the name of education should be a source of worry to all.
After all, it's established that one can be extremely educated and, at the same time, be ill-informed or misinformed.
For example, between the '1930s and 1940s, many members of the Nazi party in Germany were extremely well educated but their knowledge of literature, mathematics, philosophy, and others simply empowered them to be effective Nazis. As no matter how educated they were, no matter how well they cultivated their intellect; they were still trapped in a web of totalitarian propaganda that mobilized for evil purposes'
From the foregoing, it is important to underscore that the menace posed by the activities of our youths was created by the youth, accelerated by parents and the government.
An effort, therefore, must be made by all to end its existence and erase the guilt.
Catalysing the process will require parents to become more religious in monitoring the activities of their wards.
Similarly, it will be rewarding in social and economic terms if the government pays more attention to the nation's educational sector as a way of getting these youths gainfully engaged-this; this no doubt holds the possibility of ending the fake news scourge on our political geography.
Nigerian children/youths, on their part, must develop the Spartan discipline to reorganize and go for activities with high moral values.
Utomi is the Program Coordinator (Media and Policy) at Social and Economic Justice Advocacy (SEJA), Lagos. He can be reached via jeromeutomi@yahoo.com or 08032725374
Mr Tinubu, You Have Inherited a Divided Nation…
By Prince Charles Dickson PhD
During the May 2023 Group of Seven (G7) summit, the leaders of Canada, France, Germany, Italy, Japan, the United Kingdom, and the United States visited the Hiroshima Peace Memorial Museum, near where the meeting was held. Not doing so would have been an act of immense discourtesy. Despite many calls for an apology from the US for dropping an atomic bomb on a civilian population in 1945, US President Joe Biden has demurred. Instead, he wrote in the Peace Memorial guest book: 'May the stories of this museum remind us of all of our obligations to build a future of peace'.
Apologies, amplified by the tensions of our time, take on interesting sociological and political roles. An apology would suggest that the 1945 bombings of Hiroshima and Nagasaki were wrong and that the US did not end their war against Japan by taking the moral high ground. An apology would also contradict the US's decision, backed fully by other Western powers over 70 years later, to maintain a military presence along the Asian coastline of the Pacific Ocean (a presence built on the back of the 1945 atomic bombings) and to use that military force to threaten China with weapons of mass destruction amassed in bases and ships close to China's territorial waters. It is impossible to imagine a 'future of peace' if the US continues to maintain its aggressive military structure that runs from Japan to Australia, with the express intent of disciplining China.
In his radio address on 9 August 1945, US President Harry Truman said: 'The world will note that the first atomic bomb was dropped on Hiroshima, a military base. That was because we wished in this first attack to avoid, insofar as possible, the killing of civilians. In reality, Hiroshima was not a 'military base': it was what US Secretary of War Henry Stimson called a 'virgin target', a place that had escaped the US firebombing of Japan so that it could be a worthwhile testing ground for the atomic bomb. In his diary, Stimson recorded a conversation with Truman in June about the reasoning behind targeting this city.
When he told Truman that he was 'a little fearful that before we could get ready the Air Force might have Japan so thoroughly bombed out that the new weapon [the atomic bomb] would not have a fair background to show its strength', the president 'laughed and said he understood'.
Two-year-old Sadako Sasaki was one of 350,000 people living in Hiroshima at the time of the bombings. She died ten years later from cancers associated with radiation exposure from the bomb. Her story moved the Turkish poet Nazim Hikmet who wrote a poem against war and confrontation. Hikmet's words should be a warning even now to Biden for laughing at the possibility of renewed military conflict against China:
I come and stand at every door.
But none can hear my silent tread.
I knock and yet remain unseen.
For I am dead for I am dead.
I'm only seven though I died.
In Hiroshima long ago.
I'm seven now as I was then.
When children die they do not grow.
My hair was scorched by swirling flame.
My eyes grew dim my eyes grew blind.
Death came and turned my bones to dust.
And that was scattered by the wind.
I need no fruit I need no rice.
I need no sweets nor even bread.
I ask for nothing for myself/
For I am dead for I am dead.
All that I need is that for peace.
You fight today you fight today.
So that the children of this world.
Can live and grow and laugh and play.
For those that have a depth of understanding, you will understand the lines above, but let me quickly state that all that is above is not exactly about China, the US, Japan, G7 or Europe for that matter; it has very little in fact to do with atomic bombs, Truman of the past, or Biden of then.
The above is about Nigeria of today, a country that is not a nation, a people that are battling to grasp shared value, one that has shared experiences but has refused to hold hands, to dialogue across the Niger, to look for consensus.
Our stereotypes have further been dragged; in the last eight years, our social, cultural, ethnic, and religious diversity has been stretched. These divisions that have historical roots have been badly handled in the country's political and social landscape in the last decade.
Mr Tinubu must address our ethnic diversity; Nigeria is home to over 250 ethnic groups, each with its own language, traditions, and cultural practices. At no time has these ethnic diversities led to tensions and conflicts like now, especially when it comes to issues of resource allocation, power sharing, and representation.
Mr Tinubu and Shettima, his vice, has torn Nigerians apart by bringing to the fore our religious differences, with half the conversation around the entire campaign around the northern region being predominantly Muslim and the southern region mainly Christian, leading to the Muslim=Muslim ticket narrative.
We need to re-enact our long history of religious coexistence and remember how many communities still practice a combination of traditional religions alongside Islam or Christianity.
Mr President, there are socioeconomic disparities, with regions varying in terms of development, infrastructure, and access to basic services. The northern region, in particular, has faced challenges related to poverty, illiteracy, and underdevelopment compared to the more economically prosperous southern region. These socioeconomic disparities continue to exacerbate the sense of division and marginalization among different parts of the country, as the North has largely held power and the Southeast feels alienated.
The APC has retained power but political differences, as the landscape is characterized by competition and power struggles between different political parties, regions, and interest groups. In the run-up to the last elections, political divisions aligned along ethnic and religious lines, leading to a complex web of allegiances and rivalries. Mr Tinubu must navigate firmly as these same-difference realities impact policy-making, governance, and the distribution of resources.
Despite these divisions, the new administration must draw from our rich history of cultural exchange, interethnic marriages, and collaborative efforts among different groups. Mr Tinubu must work out the country's diversity as a source of strength, providing a foundation for vibrant arts, music, cuisine, and cultural heritage.
Efforts must be made to address these divisions and promote national unity through initiatives such as dialogue, interethnic and interreligious partnerships, and inclusive governance. The promotion of shared values, respect for diversity, equitable resource distribution, and fostering a sense of national identity are crucial for building a more unified and prosperous Nigeria; the Nnamdi Kalu debacle, Ibraheem Yaqoub El-Zakzaky, Boko Haram, Bandits, Kidnappers must be handled because Nigerians are divided and how Mr Tinubu navigates them—Only time will tell.
Latest News on Business Post