The North-South Political Alliance and the Unending Intrigues of Power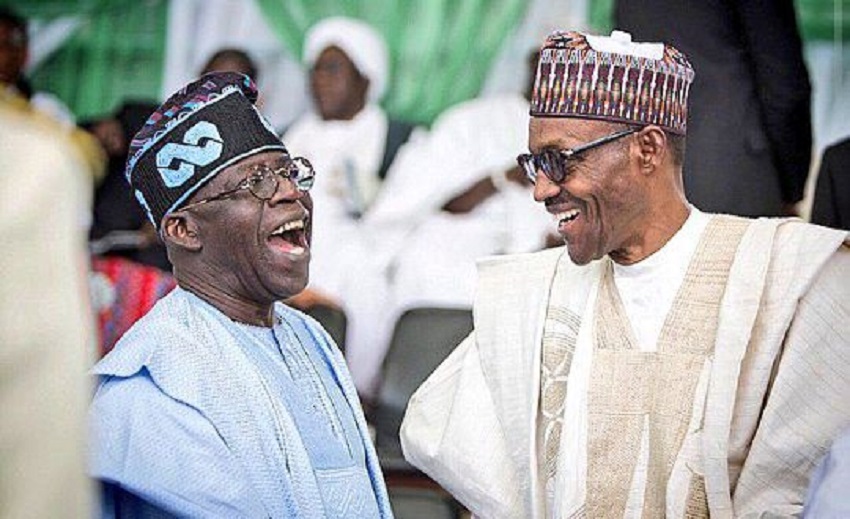 By Wole Arisekola
Frantically, I have never been desperate for anything all my life. Never! And how I wish everyone can honestly say so about themselves.
Most Nigerians are very desperate to acquire money, fame and political power.
I think the idea of getting something at all cost can drive one crazy, leading someone to make decisions that can stop him or her from making heaven and drive out all the rational thoughts from a person's brain.
I appreciate the word 'consistency' and I am conscious of the word 'loyalty'.
But to be frank, the politics of alliance with our brothers in the Northern part of Nigeria always comes with a price.
Let me take you down memory lane; when Chief S.L Akintola formed an alliance with the Northern Party, National Council of Nigeria and the Cameroons (NCNC) against Chief Awolowo's Action Group, majority of the people in Awolowo's camp incited the Yorubas against him. They turned his people against him.
All the good things he was known for were forgotten. He was assassinated in the coup that followed that election.
Another example was Alhaji Lateef Jakande; he was the most popular among the governors elected on the platform of the Unity Party of Nigeria in the Second Republic. He was referred to as Baba Kekere, meaning second in command to Chief Obafemi Awolowo.
When the military took over and he was nominated as a Minister, many Yoruba people went against it. He was told not to have anything to do with the military government. He went against the opinion of the Yorubas and his political career was destroyed till today. He lost his relevance in Yoruba politics.
Chief Moshood Kashimawo Olawale Abiola will serve as my third example.
Late MKO Abiola was a successful businessman and a detribalised Nigerian. As a philanthropist, he was unrivalled. He was generous to a fault. His sin in Yorubaland before he died was that he associated himself with the National Party of Nigeria (NPN) which was seen by many in the South West as a Northern party against their beloved UPN.
Chief Abiola was not accepted politically in the South West before the military annulled his election.
National Democratic Coalition (NADECO) was formed after Chief Abiola's election was annulled by the General Babangida regime.
Chief Abiola eventually died in military custody in 1998 while fighting for both his freedom and the actualisation of his mandate.
Aare Abdulazeez Arisekola Alao makes the fourth example and what actually happened to Asiwaju Ahmed Tinubu last week is like child's play compared to what Arisekola went through during his lifetime for being in support of Northerners in the South West.
Late Aare Arisekola was nearly killed at the University of Ibadan by the well-organised political thugs who infiltrated the students on the campus of the University of Ibadan.
About 23 of his exotic cars were burnt to ashes. Despite being guarded by the best security operatives in the world, he sustained a deep cut on his head.
Not satisfied, the mob went to his companies in Ibadan and Lagos and burned them down.
A month before that incident, Aare had sent a message to Akolad, his contractor and father of former Commissioner of Finance under Senator Ajimobi, Bimbo Adekanbi.
He asked Akolad to go and renovate and fortify his office.
It was as if he knew that something of that nature would happen. He travelled abroad and over 100 exotic cars were parked inside his office. His business partner, Mr Tribute, was around and some cash were kept in the office for the day to day activities of running the business. All these were burnt down to nothing.
Arisekola Alao lost over 150 cars and property worth billions of Naira as his properties were torched.
When his friend realised this monumental loss, he ordered the federal government to pay him a compensation of N100 million. The money was paid and lodged in United Bank for Africa.
Trust Aare Arisekola Alao, he did not touch it. He kept it with the bank. When Chief Obasanjo came to power and he was investigating the Sani Abacha regime, he sent security agents to Arisekola in Ibadan to demand the N100 million the federal government paid him when his properties were burnt.
Aare instructed me (Wole) to follow his brother, Akeem to UBA at Dugbe in Ibadan to prepare a N100 million draft in the name of the federal government and give it to the security agents who came from Abuja.
Not yet satisfied, they told Aare that they have instruction from the Presidency to bring his international passport and all his travel documents, he went inside and when Aare came out, he handed them over.
It will be in history that President Obasanjo kept Aare's travelling documents with him all through his eight years in office.
When he left office as President, he brought it back to him and he told Aare jokingly that "I just want you to be in Nigeria with me throughout my stay in power. I kept your passport inside my drawer for eight years!"
Till today, no one has thought of returning this money to Arisekola Alao's family. Strange, isn't it?
There is always a price to pay if you are a Yoruba politician associating with Northern politicians.
But now that, Asiwaju Ahmed Tinubu is on the hot seat. He is the one who sold Buhari to Yorubas. Some Yorubas don't like that idea. The Afenifere didn't want to hear anything about Buhari because of his past record. How Asiwaju muscled down this group and gained trust among Yorubas to support Buhari is still a mystery to me.
The well-fortified Yoruba regional party, Alliance for Democracy (AD), was annihilated to pave way for a smooth alliance with Buhari's party.
The progressives were not happy. They didn't like to join a Northern party. They saw Asiwaju Bola Tinubu as a traitor and they have been waiting for the day they would take their pound of flesh from him.
The opportunity came when there was a crack among the new political family of Asiwaju Tinubu. They watched, arms folded, faces turned to the other side as Tinubu faced his fate alone. No single press release from Afenifere and Yoruba elders. They simply maintained their "we warned him" stand.
To them, he drove himself to the belly of vultures and he must pay the price like his past leaders who dared to against their will.
What happened last week was more than a protest. It was a repeat of history.
If you are a Yoruba man and you are into politics, be careful. Read Yoruba politics before you jump into any alliance. And if you are to do so, consult widely.
Asiwaju Bola Ahmed Tinubu has entered the political ocean of the South-West-North. He is in the middle now, only God knows where it will lead him to.
As for me, and my family, we will continue and continue to pray for him; for turning boys to men, for bringing some development to our region. Although to many of us, he is not perfect, neither is any of us.
But I am pleading with our fathers and brothers to please forgive him of any sin – big or small – he might have committed as a person in the name politics.
We should please follow our fathers' proverb; ti a ba fi owo otun ba omo wi, a ma nfi isi fa mo ra ni (if we reprimand a child with the right hand, we should embrace him with the left).
Ire ooo, emi ni omo yin ni tooto.
Wole Arisekola is a journalist and the publisher of Streetjournal.com
Money, Society, Development and Economics
By Nneka Okumazie
For some people, all they will ever become is what money can make them.
For them, the power of everything money can do makes everything about money.
They often measure to money and measure for money. They talk for it and ensure it is what is seen about them.
Many of these people have money above all culture in some of the countries the people there have described as unbearable.
In most of these countries, the same reason government does not work is the same thing outsiders are about, bringing the country to a contiguous halt.
Government is all about who can grab for self and interests, around power, resources and money.
This same reason is why many organized crimes exist and several kinds of harmful practices across the private sector.
Money will never develop any country. Though some continue to say money is what is lacking.
Money will never change anything about anyone because if there are real changes at any point, money may have enhanced it but was never cause.
Things that look like changes that money made does not change; they are just more of how money keeps itself important.
For many things done because there was money to do it, they are many times purposeless. There are also others that should be been important, but because money was more important in that project, it also became purposeless.
If in some developing country, someone lives in a nice apartment or drives a cool vehicle, making that individual seem important, the importance of the individual is to whom, and what purpose does it serve, and for what it serves, what does it change, affect or improve?
The comfort that is lived in many of these places is a false peak.
It keeps them there and there is rarely much else to find meaning for.
Money continues to dictate how to be seen to have it, going around in circles, absent of progress, but ensuring participants are unaware.
Money, for what it can, makes people become a sunset. Money stays important using people as tools to itself.
[Ecclesiastes 6:7, All the labour of man is for his mouth, and yet the appetite is not filled.]
5 Tips for Tackling Imposter Syndrome
By Aisha Pandor
Imposter syndrome is something that most of us have felt at one time or another. Even if you know you have all the right qualifications and experience to be in a position, it can be all too easy to feel like you don't belong.
Whether it's someone dismissing your work or even just casually telling you about something you've never heard of as if it's common knowledge, it can be an incredibly difficult space to climb out of.
Imposter syndrome can be especially insidious among entrepreneurs, who already have to deal with ecstatic highs and crippling lows. In fact, a 2020 study found that 84% of entrepreneurs and small business owners experience imposter syndrome. Many also worry that they'll be "found out" for their lack of knowledge and ability.
That chimes with my own experiences as an entrepreneur and investor. When Alen (my husband) and I first started SweepSouth back in 2013, I had no experience as an entrepreneur. I'd come from an academic background and everyone at the various startup events and pitching competitions we attended seemed so much calmer and more confident. I couldn't help wondering what I was doing there and why I'd sacrificed a potentially comfortable life for something I was certain everyone else was doing better at.
While that feeling occasionally rears its head again, I've learned a number of strategies over the years to effectively tackle it. Here are five of them.
Remember that your journey is your own
For entrepreneurs especially, imposter syndrome can be fuelled by comparing yourself to others. It can strike when a business that started at the same time as you gets a batch of great write-ups in the press or when they raise a massive funding round. At times like that, it's important to remember that you're on your own business journey, no one else's. By trying to match someone else's success because it makes you feel inadequate, you're setting yourself up for failure.
Remember, if you're making progress, you're doing the right thing. Many of the entrepreneurs who seemed so confident at the early events I went to have seen their businesses not perform as well as they'd hoped. The same is true of those who raised headline-grabbing early funding rounds. If I'd let comparisons to them cause me to waiver from my focus, SweepSouth would be in a very different place today.
Address your weaknesses
Sometimes the feelings associated with imposter syndrome come about because someone brings up a legitimate issue that your business needs to address. It might, for instance, be something that a potential investor brings up. The trick is not to take it as a sign that you don't belong, but as something fixable that you can address. Every person and every business has weaknesses. That doesn't mean they don't belong or shouldn't exist.
Remember your accomplishments
Write them down if you have to. Chances are you've had to overcome a lot of obstacles to get where you are. This is especially important if you don't look like everyone else in the room. If you're a woman, for instance, nothing about your male peers' maleness makes them any more suited to their jobs or running a business.
Have a support network
Remember that stat from the beginning of the article about 84% of entrepreneurs suffering from imposter syndrome? That's not an indictment on entrepreneurs but an opportunity. By joining a local, regional, or even international entrepreneurs' organisation, you expose yourself to people who've been through the same things as you (including imposter syndrome) and who can guide you through any issues you might face.
Turn it on its head
Finally, remember that real imposters are unlikely to feel imposter syndrome. Being a successful imposter depends on outsized levels of confidence. So, if you're feeling like an imposter, you can take it as a sign that you're probably on the right track.
Aisha Pandor is the CEO of SweepSouth
Reminiscing on the Loss of a Friend, Dreams Deferred, and Bold New Beginnings
By Chris Ihidero
One evening some eight years ago, my good friend Steve Babaeko walked into a mutual friend's office looking a little less than his usual uber-confident self.
You won't find many people who can claim to have seen Steve looking any less than assured: He consistently cuts the picture of a supremely confident man and his achievements are a testament to how that confidence has been well earned. But that evening in 2012, Steve had just put in his resignation as Creative Director of 141 Worldwide, the advertising agency he helped build from scratch and made a market leader. He would have to start all over again and the future held no guarantees. We broke out a bottle of cognac and toasted to new possibilities. As our mutual friend said that evening, "What's the worst that can happen? You may fail, but at least you would have tried."
When Amaka Igwe passed on in 2014 just as we were about to launch the TV channel we had been working on for about four years, it soon became clear to me that if I was going to have any shot at realizing the dream we shared, I would have to say goodbye to Amaka Igwe Studios. AIS was my home for eight years. I started out as an apprentice TV director and rose to become Chief Operating Officer. It was the place that built me. On the day I made the decision to leave, I stood in the building we had just furnished for the TV station, gazed at the transmission equipment we had installed and knew I was walking away to start all over again. Walking into a future with no guarantees.
Like Steve that evening, I was a lot less assured.
It's been seven years since that decision and I have had an incredible run. It hasn't been a sunset stroll in the park but I'm grateful for my contributions to the TV and film industry in Africa so far. While I worked for different TV networks, wrote, produced, directed and consulted on many film projects (and continue to do so), I started quietly building PinPoint Media. I knew what had to come next. I knew what I wanted to do with my life was to build a content delivery machinery that delivered excellence repeatedly.
In September 2019 we cranked on the content machinery we had been working on for a year and hit the set to deliver the first product off our production line, season one of Man Pikin, a family comedy series. Man Pikin is my nod to Fuji House of Commotion, Nigeria's longest running and highly popular family comedy series I was privileged to direct for five years.
Man Pikin is the story of a man's daily struggles with raising his kids after his wife's passing. We shot 26 episodes for a first season and recently, IROKO TV acquired the rights for broadcast on their ROK Channels, as well as a french version for francophone Africa on NollywoodTV. It premieres on the 12th and 20th of December respectively.
In Q3 2021, we shot season two, another 26 episodes, and that's not all we're working on. But for COVID-19 actually, we would have rounded off the first year of our PinPoint Content Fund execution with 104 episodes of TV series in the bag. That target will now be met in 2022, starting with season three of Man Pikin and season one of a new series. Three feature films will also be shot in 2022, and we will also deliver a digital TV channel. Yeah, we have been very busy!
As I watched final edits of the episodes of Man Pikin before shipping off to our distributors in France recently, I reminisced on the loss of a friend and dreams deferred. This propels me forward as I focus on polishing and further knocking our content machinery into shape in order to deliver a five-year plan that culminates in the production of five thousand hours of content yearly from five production centres across Nigeria and Africa.
Scary, right? Well, that was the dream I once shared with an amazing woman and now I must trudge on scared, but confident that we will deliver the reference point for TV/film content excellence, whatever the challenges we will face, because, like the original soundtrack for Man Pikin says "Every day we keep moving forward ooh ooh ooh, 'cos someday our dreams will come true ooh ohh ooh, man pikin go fall but will stand up ooh oooh ohhhh, for together we are strong and we'll always have each other, ah ah."
Latest News on Business Post